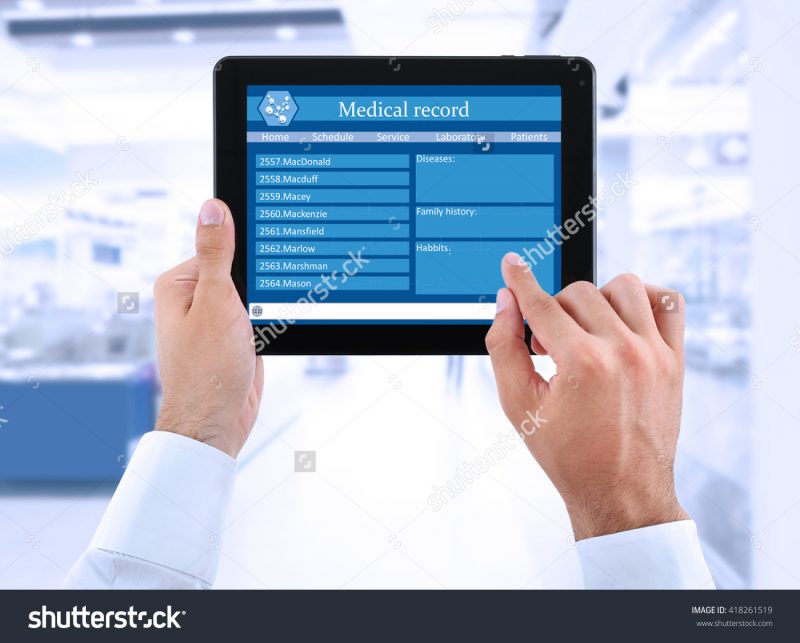 More health informatics jobs are coming in the near future – here is why
The world (and  USA in particular) will need more health informatics professionals in the future. More jobs for us! That's what I found out by looking at some statistics anyway, and I thought I would share the good news.
The health care reform in the US creates the demand
Over the past several years, the growth in EHR (electronic health record) adoption in health care sectors has increased. In the coming five years, health informatics specialists will be in high demand as health care providers adopt the health systems and implement electronic health records and reimbursement.
Consequently, there has been a surge in job postings for health informatics professionals.
The problem now is, there are not enough skilled informatics experts to fill these new positions which require candidates to have both medical and information technology expertise – a combination which can be extremely hard to find. 
Tremendous Job Growth in the Health Informatics Field
According to this Burning Glass report (US), one of the most notable findings is encouraging for health informatics hopefuls: The demand for health informatics professionals in the US is projected to grow 22% by 2022, twice as fast as employment overall.  By knowing rapid growth in this field, you are simply attracted to a career path that leads to quality healthcare and innovative technology, now is the time to pursue a career in this area.
Below diagram shows the posting duration for health informatics jobs in the US.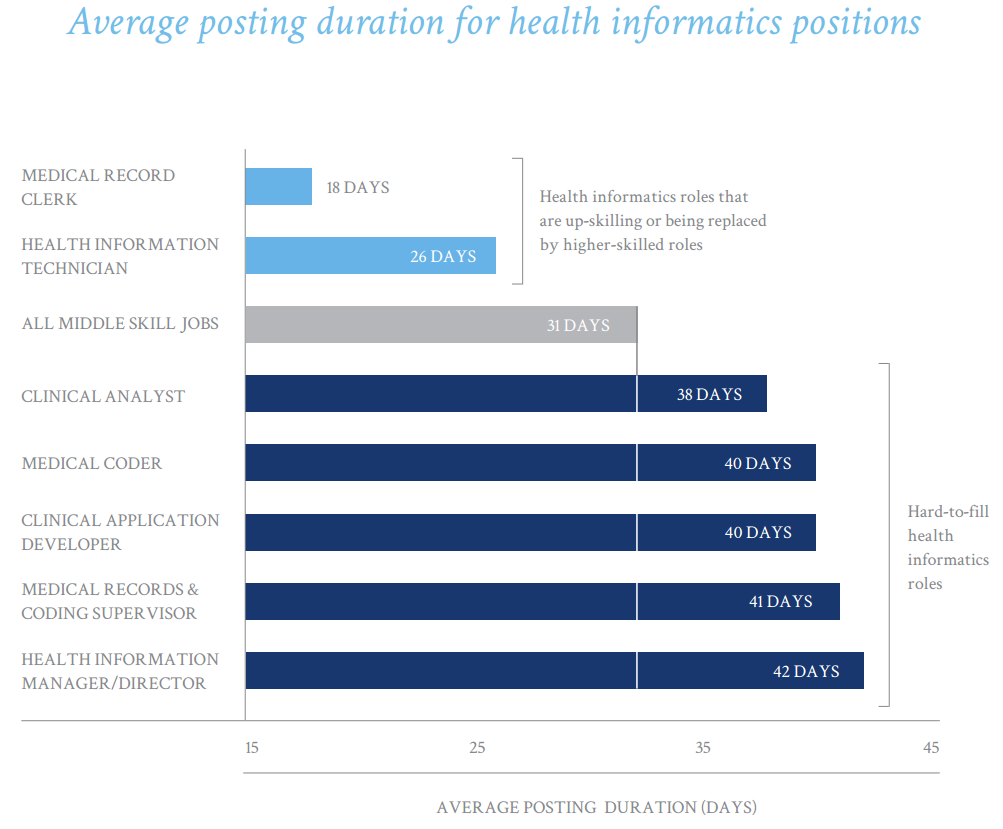 What is Health Informatics
As you might already know, health informatics means the management of health care information (storing, retrieving, acquiring and utilizing of data) is to promote better collaboration among a patient's various health care providers and plays a critical role in the future of healthcare.
More information about the Master's Programme in Health Informatics