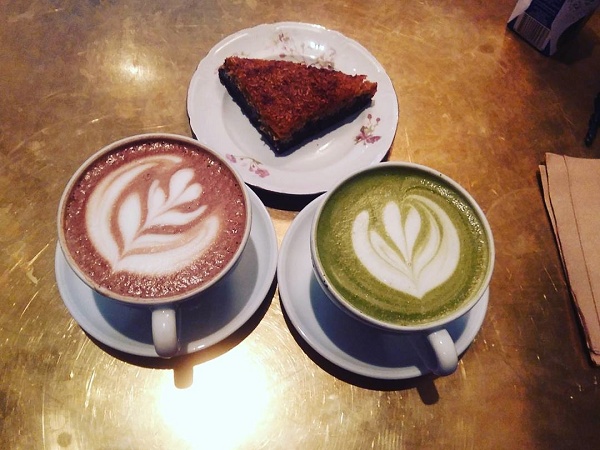 Fika makes it all better. 
Before I moved to Sweden, I had no idea what fika was. After I moved to Sweden I can not get enough of fika!
Fika is this concept in Swedish culture where one has a cup of coffee (or more) with some pastries or sandwiches. Everywhere you go, fika will follow.
So what is fika? What does one do?
Fika is a very essential part of the daily life of people here. You can fika whenever you want, be it at 10 am in the morning or 2 pm in the afternoon. People usually have a cup of coffee with cinnamon buns, tarts, cakes or bread. The possibilities are endless!
Until now, I have had fika breaks in almost every lecture that ran longer than an hour or seminars or events. This helps clear your mind,take a break and just chat with friends and coworkers. 

But fika isn't limited to work only. 
Just a few days ago after an exam my friends and I needed a break. But naturally we ended up in a café  with warm cups of hot chocolate and coffee in our hands, relaxing after a seemingly long day. A fika break at university lasted for say 30 minutes but with my friends it was 2 hours before we decided to leave!

Representing KI and walking around town.
I believe fika allows people here to just take a breath, slow down and enjoy life. I have been to many cafés in these few months, to some with my friends and to some alone. Each fika break or fika time was special on its own, I spoke to fellow classmates, coworkers and got to know them. Even if its a few minutes, fika let's us all come together and socialise!
Now that winter has started, darkness knocks on our door at 4:30 pm and the cold has started settling in, going out for fika makes winter not so terrible as it may seem.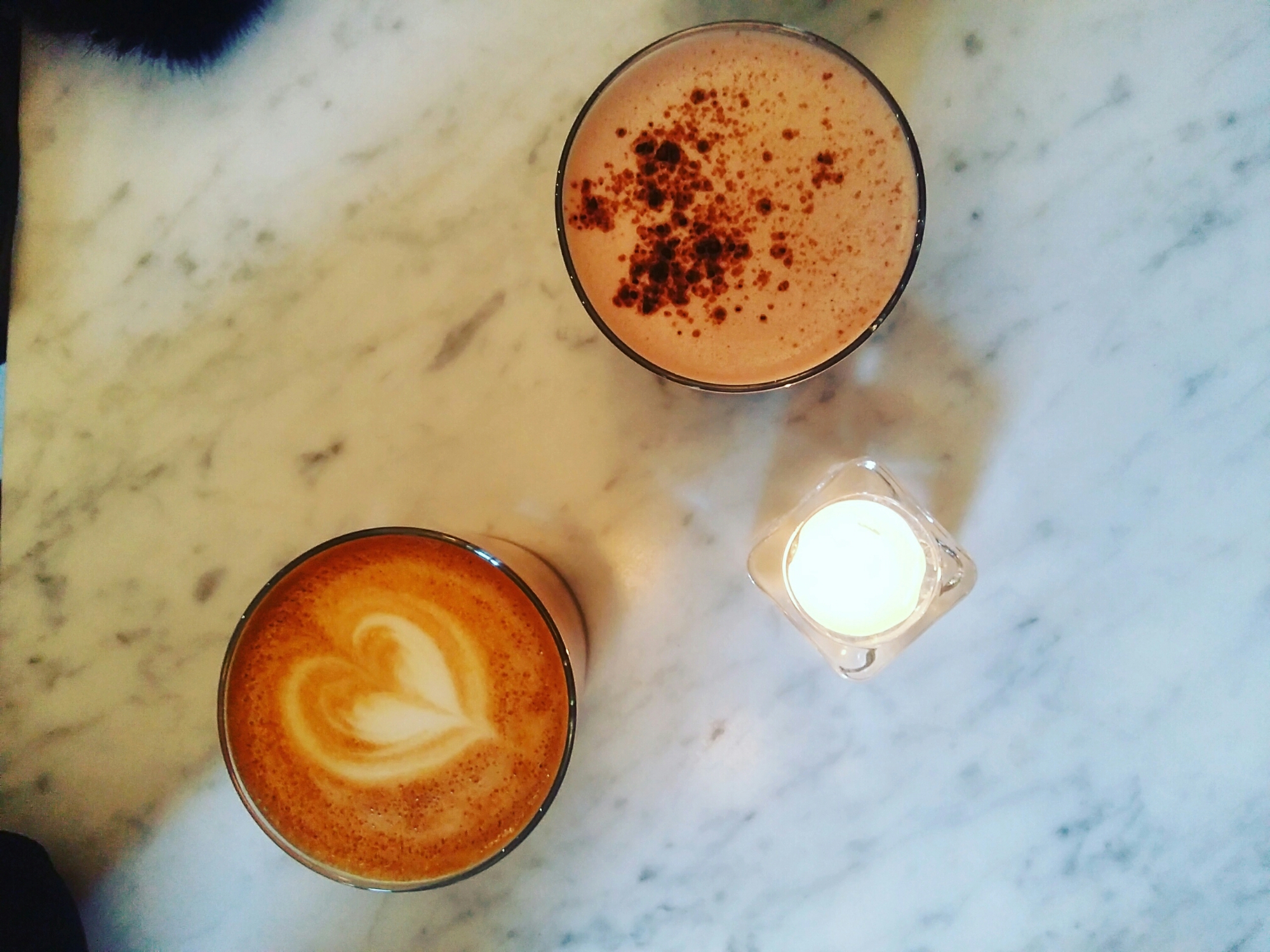 A latte,  some hot chocolate and candles make the darkness go away.
So you can take a fika break at work, ask someone out for fika date, go out for fika with friends or just sit by yourself and study in a cosy café  with fika!
Fika isn't just a break, it is a lifestyle!
See you later! (probably in a café)
Nishi.