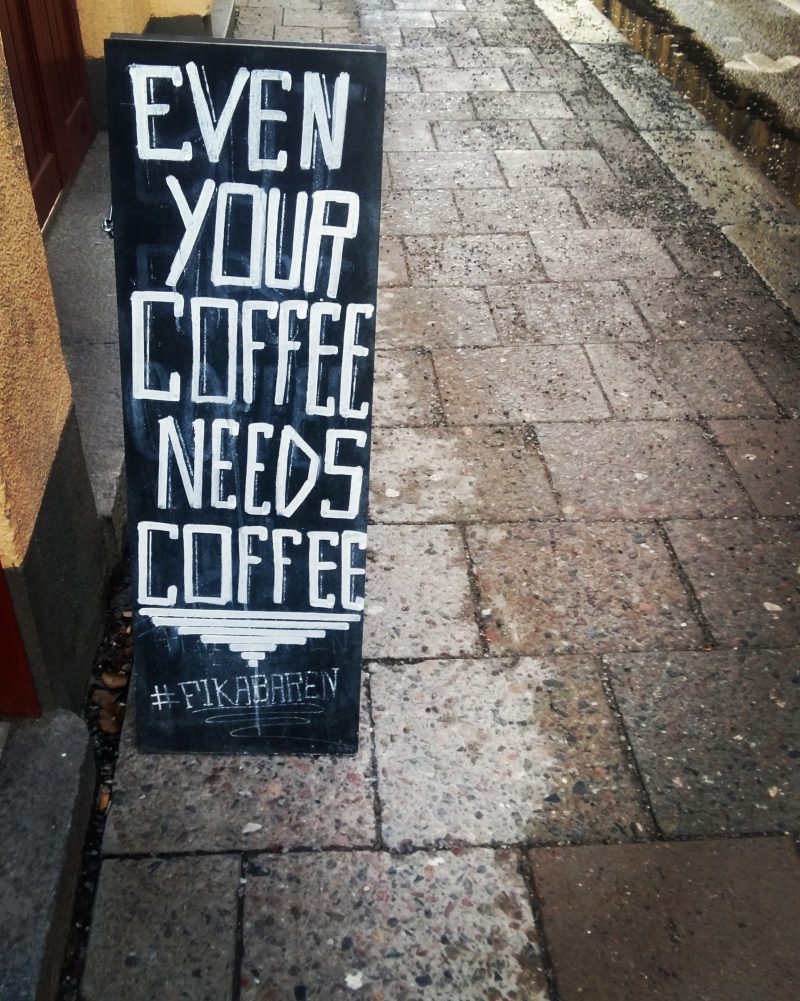 My top 5 favourite cafés in Stockholm!
The Swedes are known for their "fika" culture. In my previous post about fika, I had just been introduced to this amazing concept of fika which I believe should be adapted by people everywhere!
After spending one whole semester, going to countless quaint, cosy, rustic, hippy or posh cafes I have managed to shortlist the following as my current 5 favourite cafés in Stockholm to sit back and relax in.
1. Café Pascal
This is one of the cafes in which I spend most of my time after some of my afternoon lectures, sipping on some quality coffee and eating a plethora of different types of small pastries while reading a book. Located near Vasastan the cafe tends to be a bit crowded during weekends. So try finding time in the weekdays to go here! They also have salads and other small breakfast type meals so if you crave some light snack during your visit to the cafe feel free to indulge in the delicacies!
2. Vete Katten 
Can I just say, I LOVE THE CAKES AND PASTRIES AT THIS CAFE! One of the posh cafes and the coffee might be a little expensive but it is truly really good coffee! The place itself is huge and it tends to be so busy with people that finding a table is generally difficult but you'll end up finding a small cosy table inside the cafe. It's located in Norrmalm and is a 1920's style sophisticated little cafe!

3. Kaffeverket/Snickarbacken 7
If you ever see a group of 4 people laughing a little too loudly behold you've just walked into one the cafes you'll see me and my friends spending most of our time in. The place is trendy and chic and has some really good selection of pastries. Located in a small street in Östermalm, this cafe slowly became one of the places where I at times even go to study all by myself. It's not very loud or busy and the atmosphere is just right! Did I mention delicious coconut brownie cake?
4. Gildas Rum
I've never been to a cafe with so many mismatched furniture pieces but I have to admit this cafe is super super cozy! The small tables and sofas make the atmosphere as relaxing as it can gets. It is located in Södermalm and this retro style cafe sells a variety of pastries and sandwiches and salads.
5. Under Kastanjen
This rustic cafe in Gamla Stan is hard to miss with its bright orange building! It is a coffee house, bistro, restaurant all in one and after walking in Gamla Stan on cold, winter days sitting in this cafe is welcoming. The coffee and cakes are quite delicious. The rustic, cosy atmosphere helps relax and enjoy the coffee and cold winter evening.
These are by no means the best cafes in Stockholm but just a personal view of favourite cafés here. There are so many other cafes, some with underground seating arerrangements, some which are perfect for dates, some chic cafes to go to with your friends after a rather seemingly difficult exam the choices and the options are endless!
So go out there pick a random area, a random cafe and enjoy your fika time.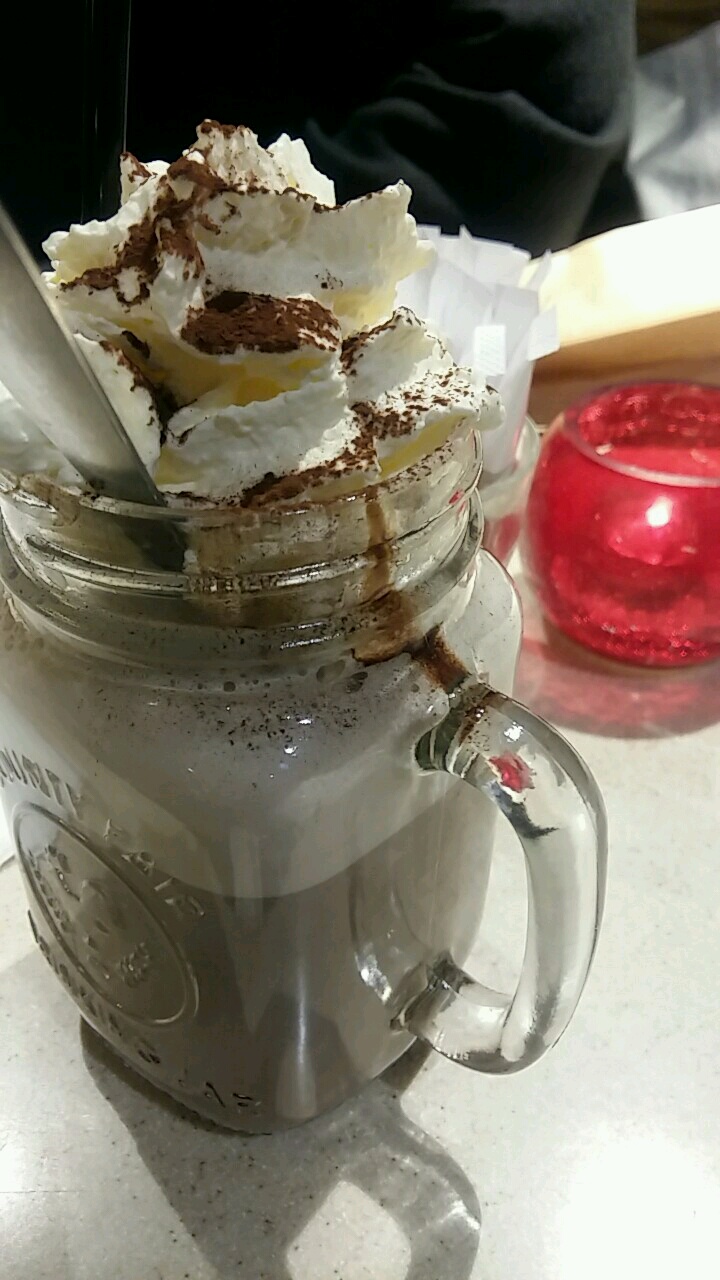 Hot chocolate never looked so tasty!
See you later,
Nishi.
nishi.dave@stud.ki.se