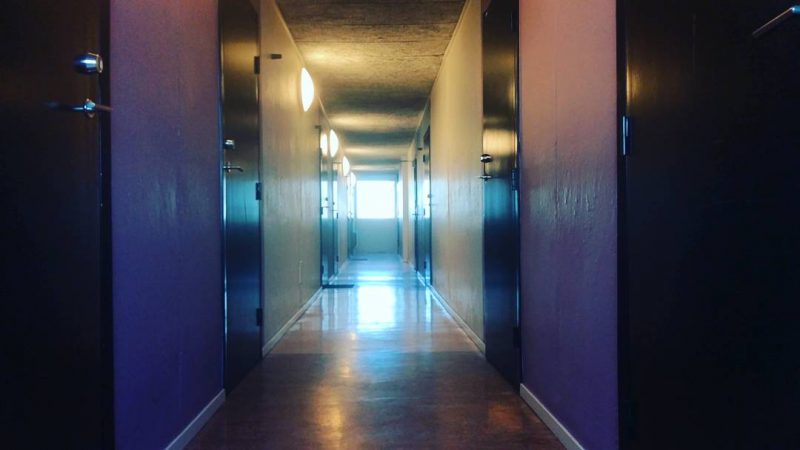 My life in a student dorm so far!
I live in a student dorm and so in this blog today I want to share some fun experiences I've had and why I feel like life in student dorms is totally worth it while in university.
The thought of moving out and living on your own would be nerve-racking at first. I get it. I was nervous as well. After all living with 8 other unknown people on the corridor and sharing the kitchen and dining area, how could I manage that?
But it turns out everyone you will meet is going to friendly and nice. Some of these people will even become good friends of yours!
The first time everyone on the floor met each other was when one of our friends barged in the kitchen holding a bottle in one hand and a mop in the other and announced it was time to clean the kitchen. That was the first party to be held in our kitchen. You will always find someone in the kitchen cooking and it's always nice to have a chat and catch up with the people on the floor. We all don't have the same timetable but we always try to meet each other and occasionally also have a small floor gathering to play cards or just sit down and have a nice chat.
Student dorm = student dorm parties. Where I live, the first ever corridor party (a birthday party) I went to, my friends and I gatecrashed it. It was fun to get to know other people in the building. There are always going to be student parties some big, some small just for close friends but they all guarantee fun and good times! For my birthday, my friends baked me a very tasty cake and it truly was a nice feeling to have someone to celebrate your birthday with when you are away from home.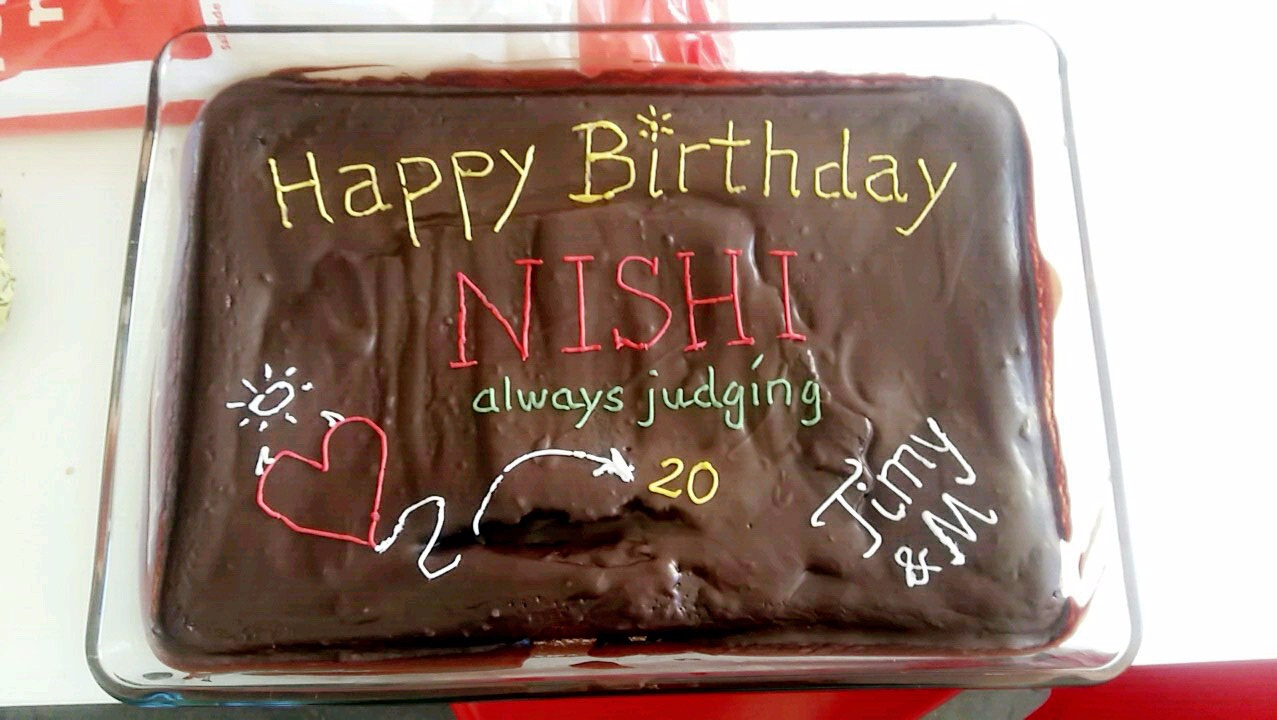 I made some friends with people from the Medicine exchange programme with whom I spend time playing board games like Risk or card games and there's also a tradition where everyone meets on Sunday post dinner to enjoy dessert made by one of us. It's these small aspects of student dorms and life that will help you make some really fun memories and friends!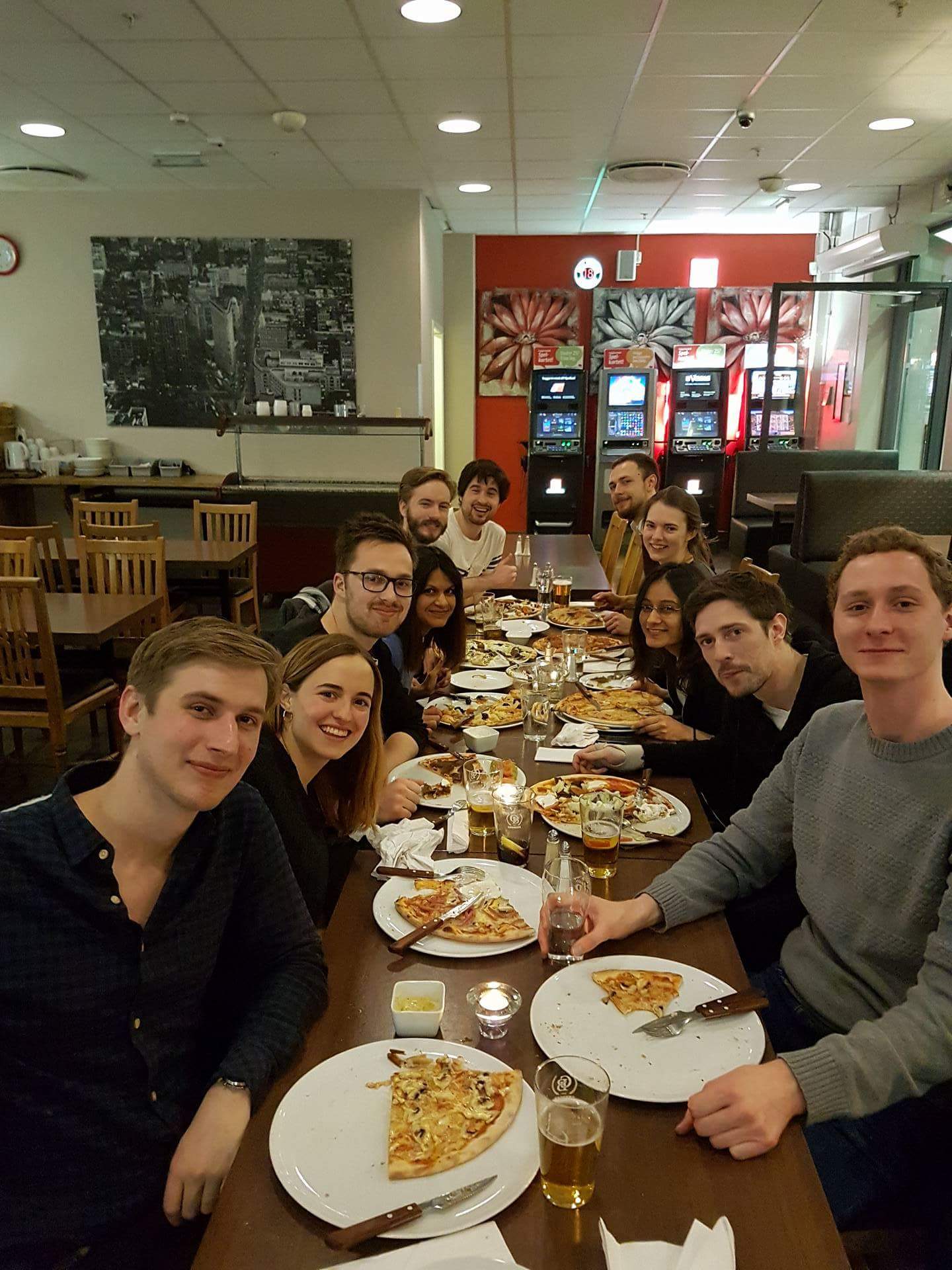 Another fun thing we did was have an impromptu brunch. Now, who knew that this brilliant idea of having brunch at 11 am on Sunday morning, that was fabricated on a Sunday morning itself at 4 am post partying would actually happen? Well it did and it was something I really enjoyed doing! We gathered in the kitchen on floor 2, sleepy yet motivated and went to the supermarket to shop for food. There were pancakes with whipped cream, strawberries and maple syrup, hash browns, bacon and toast, mushrooms, roasted tomatoes, avocados, scrambled eggs and last but not the least coffee. It was one of the most fun brunches I've ever had because I was with friends and enjoyed a hearty meal that we all made together.
And so, its normal to be nervous but you will always meet those people you enjoy spending time with and these people will help you make some really fun memories that will last a lifetime. I love living in a student dorm, having my own room, sharing a kitchen and meals with fellow corridor mates and just having a fun time!
That's all for now.
See you around!
Nishi.
nishi.dave@stud.ki.se