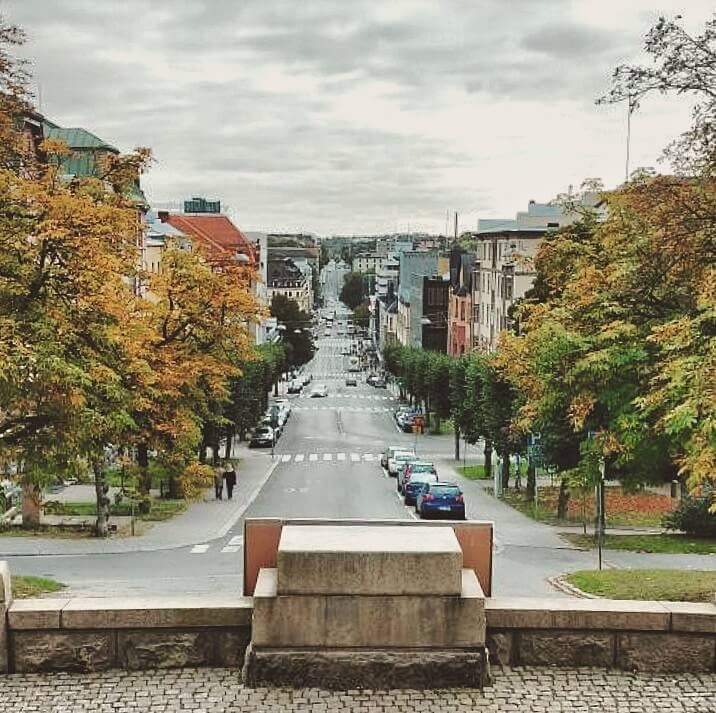 Throwback to Turku
Going through my pictures I came across a few from the trip to Turku, so here's a little something about it. This was the first ever cruise ship I had been on and despite being a little cold and windy in September I definitely enjoyed my first ever trip after being in Stockholm.
Over the years that you are here you will plan a lot of trips like to Abisko, to your friend's home country and at least once does everyone plan a cruise trip. These weekend cruises are cheap, convenient and absolute fun. The cruise my friends and I booked was to Turku in Finland.
It was a spur of the moment decision when my friend asked me if I would like to go. Obviously! The cruise sailed at Friday around 8 p.m and we spent the whole Saturday until 5 p.m in Turku finally arriving back to Stockholm on Sunday morning.
Turku itself is not that big of a place so we managed to cover almost all the important landmarks there are. We walked around town so also got some workout done. The first thing we did was grab a quick breakfast at Café Fazer.
There are many museums you can go to but my friends and I went to see the Turku castle, cathedral,  town square and also visited the library.  At the end of the day we were too tired to walk anymore so just grabbed a coffee and relaxed. We also walked around in parks and ate lunch at a delicious Thai restaurant. I may seriously consider going back just for the food, let's be honest.
On the cruise itself you spend almost two nights on board. There are a lot of activities such as there are themed events, live bands playing music, duty free shop if you want to shop and if nothing works you can just stroll around the ship. We went to the listen to the band and danced a little but later spent some time just hanging out and relaxing. Sunday morning we leave the ship pretty early so I also got to relax and enjoy my Sunday evening.
Here are some pictures from the trip:
As mentioned before in other blogs there are a lot of ways you can enjoy travelling in and around Sweden despite living the student life. At the end of the cruise I had some really good and fun memories and made some really good friends as well! So if you get a chance, go on a cruise and have a great time!
That's all for now,
See you around!
Nishi.