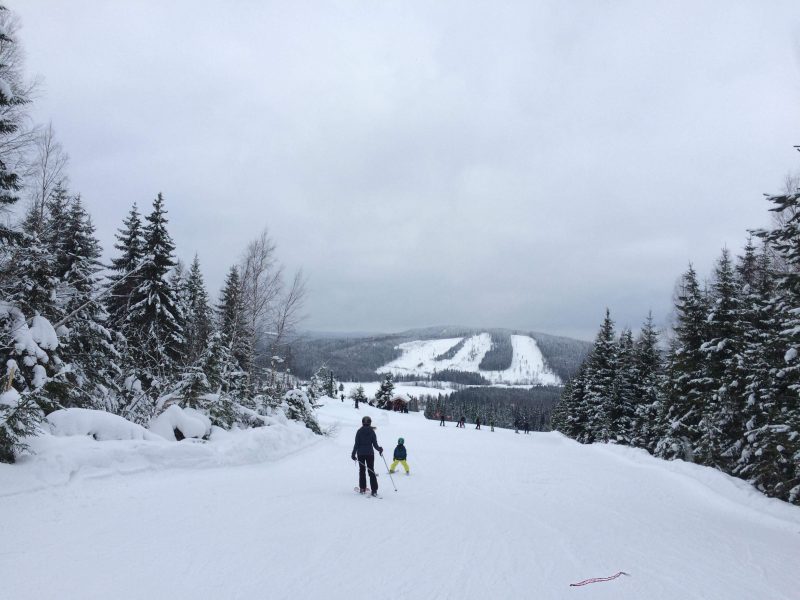 The first time I went skiing!
Hello hello!
Recently, on the 14th of February I had the chance to go on a ski trip. I know!  Great way to spend valentines day, falling oh-so-not-gracefully in snow 5 times!
I had never been skiing before so this was a really exciting trip for me. Having lived in India for quite some time and then moving to Belgium did not really give me the chance to explore this wonderful winter sport.
So, when I saw that Karolinska Institutet's student union called Medicinska Föreningen had a sports committee which was organising a ski trip, I signed up! It was actually sports day on 14th February at KI where the sports committee had organised a lot of activities like swimming, ski trip, badminton and a lot more!
The cost of the trip was around 560 SEK and included the bus ride from KI and back plus the rent of the ski equipment. All I did was buy some ski clothes like a jacket and pants and packed lunch and we were good to go! Of course, there was an option to have lunch there but I decided it's cheaper to pack my own lunch.
Cost wise this was a very very good price for 1 whole day of skiing. We left at 6:30 am from KI and arrived at Romme Alpin, a ski resort around 3 hours away from Stockholm. It has been snowing quite a lot recently so the view was absolutely beautiful!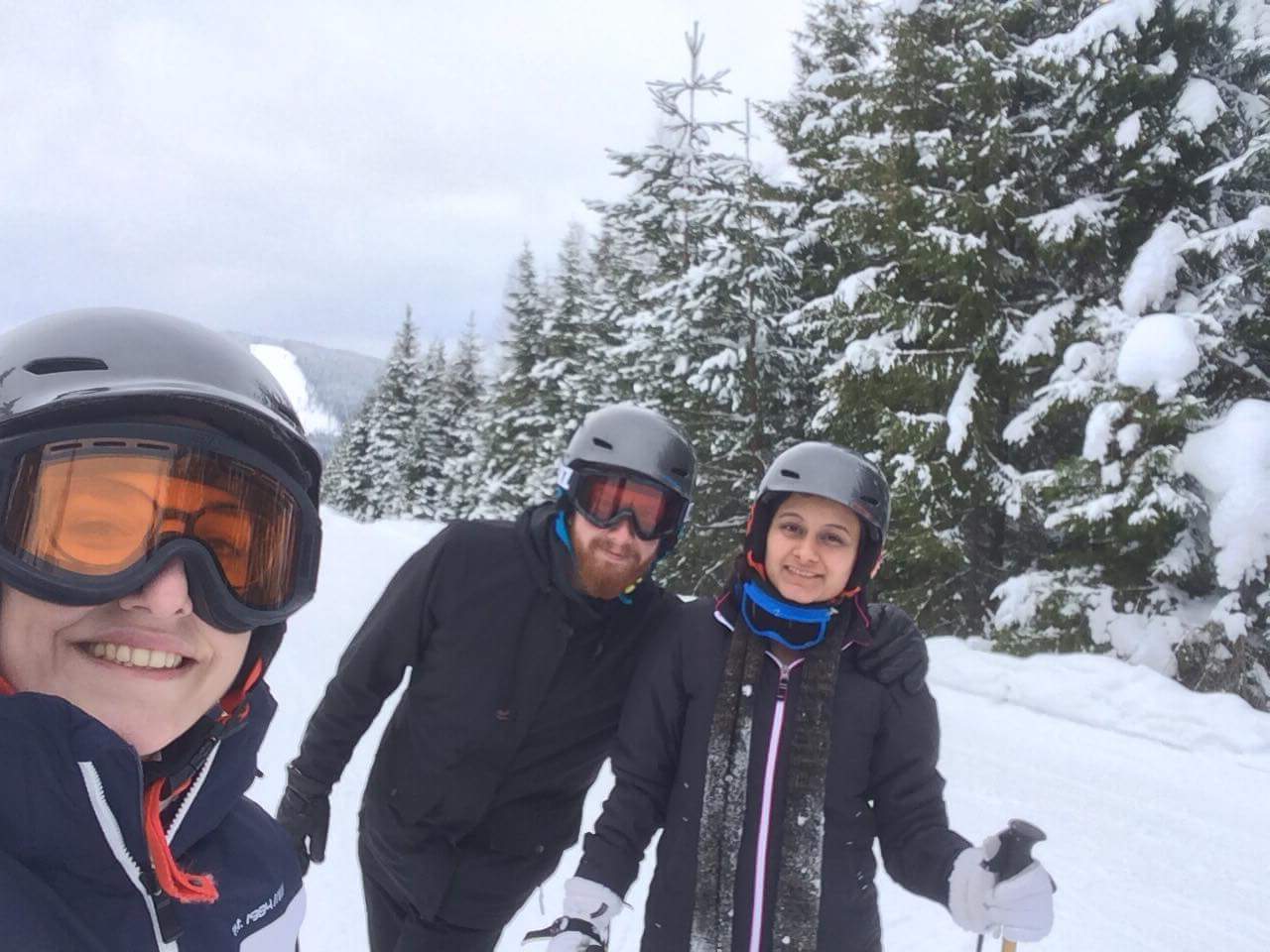 I went two other friends of mine who know how to ski, so I wasn't too worried. They taught me the basics at the easy slopes (for kids haha) and then we took the cable car to the top of the first slope! There are 4 types of slopes with green one being easy and for new skiers who have had some experience and then blue/red which are a bit more steep and for people who have been skiing for long. Lastly there is the black slope which is only for experienced skiers.
We went on the easy slope and at first I thought it wouldn't be too bad. However soon I realised that it is a little difficult and I really have to concentrate on shifting my weight in order to turn. I fell down around 5 times, super embarrassing but very usual for a first time skier!
I am definitely going to try and learn at least 1 winter sport and skiing is on my list! It was tiring but lots of fun and I would definitely do it again!
P.S- Thanks to my friends for all the help and not laughing too much when I fell!
Thats all for now!
See you around…
Nishi
nishi.dave@stud.ki.se