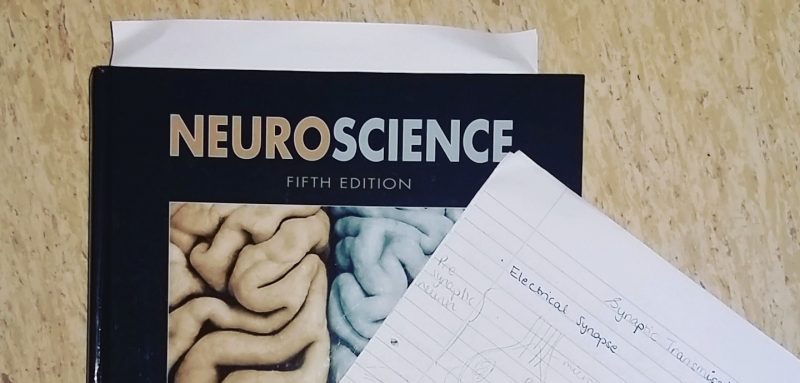 It's course review time! Subject of review- Neuroscience
Hello!
It is the end of a course and as you know it is time for a course review! Today, I will be talking about the Neuroscience course and what was interesting and what wasn't.
As I had mentioned before lots of my friends were excited for this course as was I! We learned a lot about what the different pathways in the brain were, how the different areas of the brain were involved and so on.
It was a lot of intense studying with lots of information. However, the most interesting aspect of this course was the Neuroanatomy lab!
Neuroanatomy Lab
In this lab we had the chance to actually examine the actual human brain. Now, due to ethical purposes no photos were allowed to take and furthermore these organs had been donated for research and science (name/identity were all undisclosed) We as students respected that and looked at it from a scientific and learning point of view.
Nevertheless, it was quite intriguing to observe that a organ in our body is what makes us, well us. Our memories, our personality and everything is due to this marvellous organ, the brain.
We tried to identify the different lobes and areas like the hippocampus, hypothalamus, pons, mid brain and so on. It was interesting to actually see it I real then just a diagram. Of course initially it was rather confusing because the structures are not as easily distinguished as in textbooks! We had help from our teachers who helped us localise them and explained their functions in case we couldn't find any.
In terms of the lab, I felt that it was very well organised. The teachers were helpful in answering all questions and I got to learn and visualise the brain even more!
Neuroscience Exam
Next up for review is the exam. It was rather different this year compared to previous exams. We have access to old examinations for practice and I personally found this year's examination focused a lot of certain topics that they did not do before neither was the information regarding that topic during lectures in too much detail. However, everyone thought it went good but certain questions could have been changed!
Neuroscience lectures and course material 
The lectures conducted were rather brief woth lots of information. This was obviously due to the fact that we completed the course in 2 moths time roughly. Therefore, after the lectures it was also dependent on us and how much individual studies we did to consolidate and learn all the information. The course material was the Neuroscience book 5th Edition which I personally found very very useful!
We learned about the different sensory systems like vision, auditory, somatosensory, pain and chemical senses like taste and smell. We also learned about the motor system such as how the cortical neurons in the upper brain and lower motor be ruins in brainstem and spinal cord all cordinate with input from the basal ganglia and cerebellum! It was a rather complex system but quite interesting as all this helps us perform actions like locomotion, swimming, fine hand movements and so on!
To sum it up, this course was better than some of the other ones I have had. In terms of how well I understood the topics, I feel like I understood the concept and pathways way clearly than say biochemistry. A good course to start 2018 with!
Thats all for now.
See you around!
Nishi Dave
nishi.dave@stud.ki.se