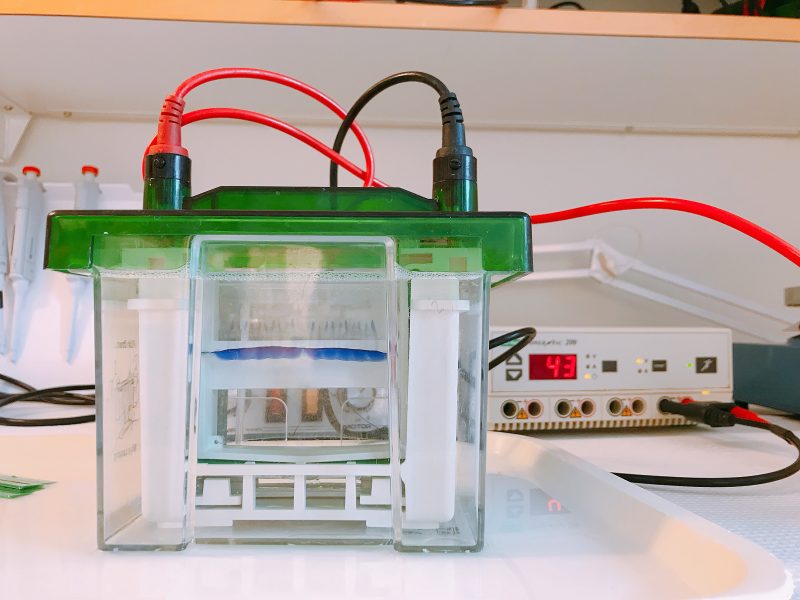 Course review: Applications of Methods in Toxicological Research Part 1
It's time for a course review again! In February, we started the course called Applications of Methods in Toxicological Research. The course is divided into different parts but the first month is all about learning methods used in in vitro toxicity testing. During these sessions, every duo is assigned a nanoparticle and we get to examine what the toxicological effect of each nanoparticle is.
How do our weeks look like?
The week always starts with an introductory lecture about the method that we will learn during that week. Then, we learn the methods in lab, in small groups and present the data on Fridays. We started with the Comet assay which is a commonly used in vitro model. During the second week, we were taught the Western blot. The third week is about qRT-PCR and ELISA. I think it's a huge plus that the lab courses are taught in small groups of about 6 people. This allows us to receive all the support from the teachers when needed. Also, Fridays were supposed to be the time to discuss the results but unfortunately, many times, we had very poor results (Welcome to science).
Alternative methods and validations
The lab session finishes with a with a one-week literature assignment where we present an alternative method in toxicity testing. Since 2004, there is a ban on animal experiments for testing cosmetics and also its ingredients in the European Union. Therefore, it was a great opportunity to learn more about alternative methods that are approved or that are being in the process of validation.
Of course, the course is not enough to make us become an expert in the research methods and unfortunately, the results are not always as we expect (or sometimes you don't even get results). However, the first month of the course was a great opportunity to explore the methods for toxicity testing. It was also quite reassuring to see that there are many alternative methods discovered that we could possible use as replacement for the in vivo toxicity tests. Perhaps, one of our Tox students could discover a new alternative method for toxicity testing, who knows?
If you have any questions regarding the Toxicology Master at KI don't hesitate and feel free to contact me!
jie-hyun.choi@stud.ki.se