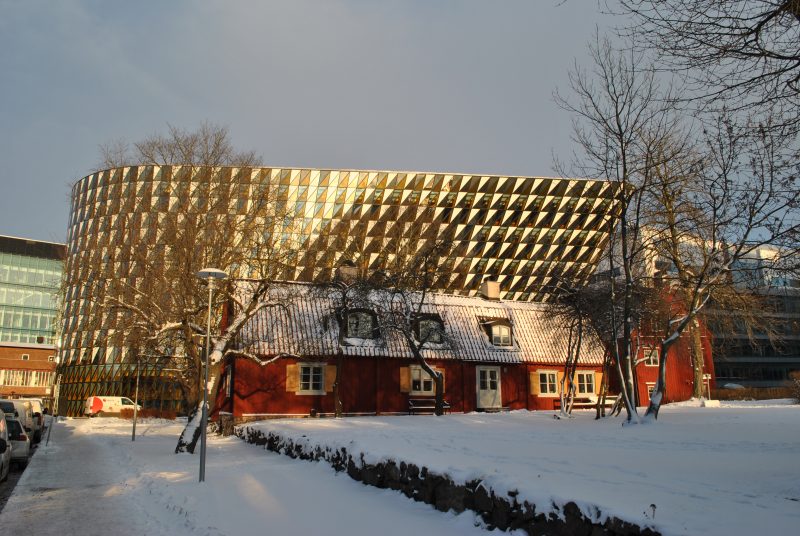 The first step to applying for a Bachelor Thesis abroad!
Hello again!
Now that it is the 4th semester of the Bachelor Biomedicine programme, it is time to talk about the application for Bachelor thesis! The thesis is in the 6th and last semester of the programme, meaning next year but the application process starts now. I know it may seem too early but as I wish to do my thesis at partner university, the application starts in this semester.
Therefore, I will be blogging about my application process as it takes place. In this blog, I will talk about the first few steps you need to take for doing a Bachelor Thesis abroad.
It is very important to know/ be sure, at least 75%, whether or not you want to do a thesis abroad. The other alternative to not doing the bachelor thesis abroad is to apply for thesis project at KI or finding your own project aka free mover. A lot of students usually end up applying as the partner universities are generally really nice!
Application step 1-Apply to KI
The first step after deciding to apply is to submit an application to KI. The whole application process is divided into two: first application to KI and the other to the partner university.
To begin with, start by thinking about where you would like to study and how you want the study abroad period to be like. There is lot of information on the course website PingPong, on KI´s webpage and finally the most that I found useful are the exchange reports written by students from previous years. These have a lot of details and they usually cover everything important that is essential to know and it helps because it is written by someone who has had first hand experience of doing a thesis project in the university.
The last day to apply for us was in February 2018. The application portal opened in January therefore we had almost a month to prepare for the application that is collect all the necessary documents and so on. The application needs to have all documents printed and in a sealed envelope with your name. The application form is the only document that is ALSO sent electronically. Below, I will talk about the documents needed.
There are 5 main documents needed when applying for exchange:
Application FormThis is filled in online so a copy cannot be saved and this is filled in right before submitting the application. In the application form aside from personal details and study details, a very crucial point is that you can choose up to six universities where you would like to apply to, and you rank them from 1 to 6. The application is then submitted online and a printed copy is also needed.
Curriculum Vitae in English (CV)
Transcript of recordsThis is accessible at the information desk and needs to be printed and attached! The results are obtained via Ladok. The paper also needs to be signed and stamped by a KI administrative officer.
Motivation Letter in EnglishThis is probably the most important part of the application. In this personal letter you motivate why you would like to go on the exchange and why you would be a good candidate to be nominated by KI to the partner university that you have chosen in your application form. It should be concise and well-written in a way that gets your point across. Any relevant experience and skills can be referred to in the letter from the CV.
Documented research experienceIf you have done previous research for example a summer internship in a lab or so on, a signed and stamped letter from the supervisor, or a diploma or certificate can be attached to help strengthen your application.
The selection of candidates and nomination is done by the International Committee of the Biomedicine Programme (BIONK). Some universities are more popular so many students apply to those but some of the basic criteria they look for are good study merits, being a good KI student representative, good language skills, having at least 60 ECTS that is having finished one year, a good motivation letter and following the Erasmus+ rule of staying abroad for 90 days.
After you fulfilled the basic criteria you are ranked as per these criteria:
Study merits: better results are prioritised. (0-5 credits)
Promotional work for Karolinska Institutet: for instance if you have been active as a KI ambassador or in organisations such as BUS, BIONK, Programnämnden or MF. (0-2 credits)
Research in the relevant area, not a Bachelor project but for instance summer research school. Please note that if you have research experience you need to include a certificate or diploma as proof of your experience with your application. (0-5 credits)
Motivation letter. (0-1 credits)
Completed exchange studies in Leiden in semester 3. (0-1 credits)
Overall judgment: if there is a specific interest in a specific course or university. Other relevant activities or volunteer work of interest count as merits. (0-4 credits)
Interview or drawing of lots: if there are difficulties in ranking students with merits that are equal, BIONK may draw the lot or call the students to an interview.
The commiittee decides which students gets nominated to which university based on the ranks and the university preference in the application form. You are then nominated to a university (1 of the 6) by KI.
The nomination decision usually arrives in late February/ early March. Immediately after that, you have a deadline until which you can accept the nomination. If you do not accept it within the time frame you lose your spot and cannot get it back. If you accept it, an email is sent by the international coordinator of KI to the partner university informing them about your nomination.
However, it i s very very  important to note that being nominated and selected by KI does not guarantee that you have a spot at the partner university an therefore you also need to apply to the partner university to secure a spot! Usually, most students find a project and are accepted however sometimes problems do arise but they are sorted by the programme director and international coordinator at KI who are very helpful.
In the next blog, I will talk about my application process to the partner university that I got nominated to!
That is all for now!
See you around,
Nishi
nishi.dave@stud.ki.se
Cover Photo of Karolinska Institutet by: Alkis Zisiadis