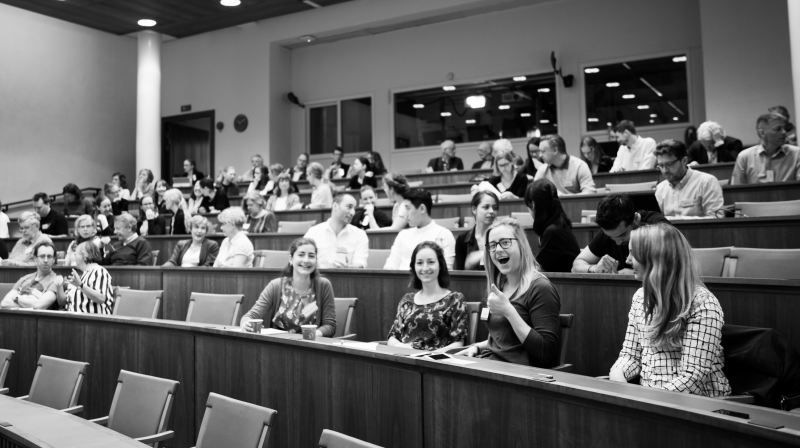 The Annual Meeting of The Swedish Society of Toxicology
Today I will give you a glimpse of the Svensk Förening för Toxikologi (Swedish Society of Toxicology) annual meeting! On the 20th of April, the meeting was held in the Nobel Forum at KI with the theme: Children's Health!
The meeting started early in the morning at 9AM and we were welcomed with an opening speech from the chairman of the Swedish Society of Toxicology, Charlotte Nilsson. She has also been active at the Toxicology Master as a lecturer, so it was great to see her again! The meeting was structured like TED talks which allowed us to hear short lectures from more than ten different speakers, including our professors at IMM and guest speakers that we had during some courses.
Professor Anna Beronius, who is our course coordinator for the current course in Risk Assessment, told us about a very interesting project that she has been involved with about environmental factors and the relation to ADHD.
Researchers from other countries also attended the meeting and gave us insights into ongoing juvenile studies. They raised awareness about how current juvenile research is performed and that it is very challenging at the moment.
Having children as research participants is not easy and some of the questions brought up were:
"How can we translate animal age to human age?"
"What is an appropriate study design?"
"What are the complexities?"

There were many other topics discusses throughout the day and these were some of them:
 The effect of chemical exposure to children and unborn children
 What can paracetamol do to children?
 Risk assessment of diapers
 Metabolomics as a tool for evaluating health impacts of exposure to environmental pollutants in children.
After a very fancy lunch, several poster sessions were given and it was great to meet some guest lecturers again from the past courses, the second-year students and even some of our alumni!
I would say that the annual meeting is a great opportunity to find out who is all working in the field of toxicology and the diversity in research is really exciting! One thing that I realized was, that we as first-year Toxicology students could actually understand most of the presentations, even the more complicated topics. It seems like we already learned quite a lot during the past couples of months at our master's programme, and it's amazing to see that the content of the courses directly reflects scientific problems and research that is currently ongoing.
For more information about the society and memership, please have a look at the website of Svensk Förening för Toxikologi.
All photos were taken by Diana Kättström
Contact
If you have any questions regarding the Toxicology Master at KI, feel free to contact me!
jie-hyun.choi@stud.ki.se