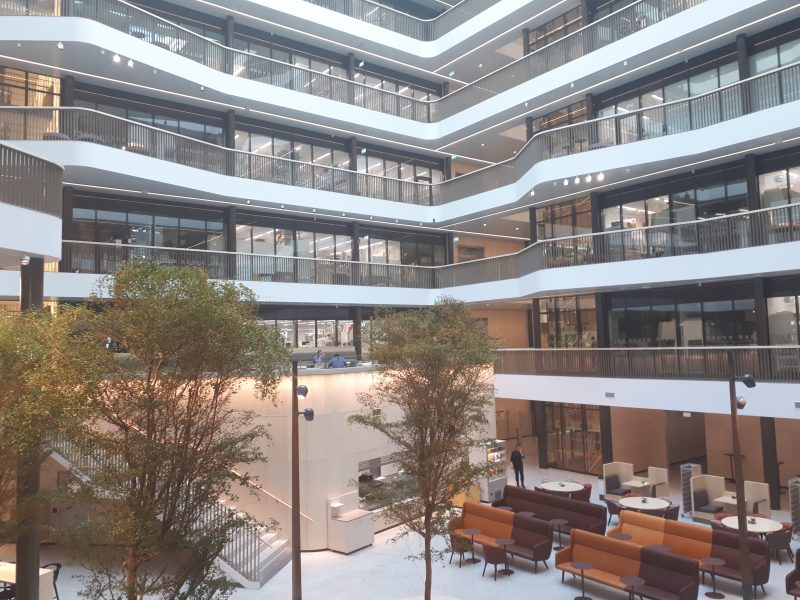 My summer internship in a lab!
Hello again!
Today, I would like to follow up on my previous post about the KI Summer School in Medical Research at Karolinska Institutet. As I mentioned previously, this program is for Bachelor students at KI. I applied for it this year and got a spot!
Therefore, currently I am working in a lab for the summer, enjoying the Swedish summer (a little too warm however) and having a lot of fun. In this blog, I want to write about my project and share some of the experiences with you!
The group I am working in is a part of the Department of Neuroscience and I am currently working in the new research building, Biomedicium. It is a beautiful building and very modern. A total of 5 departments such as Neuroscience, Physiology and Pharmacology (FyFa), Microbiology, Tumor and Cell Biology (MTC), Cell and Molecular Biology (CMB) and Medical Biochemistry and Physics have moved in here.
I am currently working on a project that involves characterization of a novel interneuron type in the striatum. Striatal interneurons are mostly GABAergic however one type in cholinergic which thereby provides the majority of acetycholine to the striatum. My PhD supervisor, whose project this is, and I are currently working towards characterizing the GABAergic interneuron that actually expresses the receptor subunit that accepts the acetylcholine thereby forming a link between the two different populations of interneurons.
The project is super interesting and I am leaning a lot of different methods. These involve immunostaining, electrophysiology, imaging using confocal microscope and reconstructions. We have previously done immunostainings during our lab projects in the Biomedicine programme so I am a little more confident about that. That being said, electrophysiology is definitely the more challenging method to learn.
I am very excited to be working and learning so much this summer. Most importantly, some of the skills and methods I learn here will be useful for when I go for my Bachelor thesis project in Heidelberg, Germany! More about that in an upcoming blog! 😀
That's all for now.
See you around!
Nishi
nishi.dave@stud.ki.se