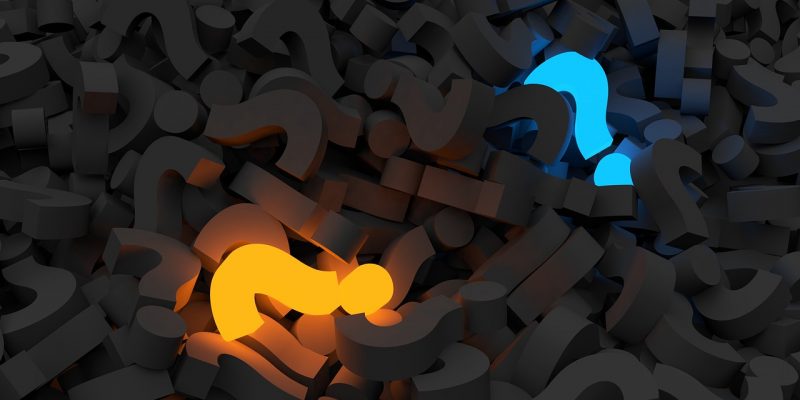 Frequently asked questions
Reading time: 12 mins.
It's that time of the year again, when thousands of students are waiting for the e-mail that lets them know if their application to KI is successful. We were told that 900 people applied to the Global Health MSc for 2018/19. When our class was told this, we looked at each other incredulously. I'm glad I didn't know that before I applied, but honestly, I would still have applied. And if you're reading this and coming to KI is what you want, forget the number and just go for it.
However, more importantly some might say, the snow has melted and early spring flowers such as: crocuses, daffodils and snowdrops are transforming the urban landscape; peppering my daily commute as I walk from home to the station. The sky is blue, the sun appears more often, and the welcome warmth of its rays can be felt on my face. Yes, dare I say it Spring has arrived and is here to stay!
I've been receiving plenty of questions via e-mail and that's one of the things I'm here for. I thought I would put together a small (I'm afraid inconclusive) list of the recurrent questions I've been asked and my answers. Of course, I am the digital ambassador (DA) for the Global Health MSc, so I'm afraid a lot of the questions are about the course, but many apply to all students. I'll also try and point out useful websites/resources that may provide the extra information you need.
---
My application
Should I contact the faculty members to find out if I'll receive an offer?
No, I wouldn't reach out to the faculty because they can't let you know those details. If it's my general experience you want to know about as well as anything specific, such as embarking on a long distance relationship, then you'll be able to find it all in my blogs.
Can you help me look at other good universities in Sweden if my application is unsuccessful?
The long and short answer is no I'm afraid. That research will have to be left up to you.
Do you have any tips/recommendations for writing my CV and motivation letter?
What do you think the professors on the Global Health programme are looking for see in an intent letter?
What qualities are they looking for in a candidate?
This has to be your own work as with anything else for which only you can take the credit for. To be honest, I cannot say what the admission team are looking for beyond what they write online because that is what I did. I just told them about what I did etcetera.
I'm afraid I can't advice you about what should be in your letter of intent. All the basics should be on the website and then the rest is up to you. We've all (the class) done very different things, so I'm sure every letter was different.
I'm sure you have these details already but just in case you don't, click here.
If you meet the minimum requirements (and potentially more), there's nothing to stand in your way in terms of applying.
I haven't conducted any research or survey apart from my academic requirements.
In your opinion, should I apply right away? Or should I work on my CV for a year and apply next year?
I don't think I can tell you whether you should apply now or later on. What you're asking me is, "What are my chances of success with your CV?" I would advise looking on KI's website, reading the student blogs and making a decision from there.
I don't think applying more than once will hinder your chances. I know people who got in on their second try. I am in no way suggesting that will be you, but hopefully you get my point.
E-mail address for the admissions office: admissions@ki.se
---
Accommodation
Which are the best KI housing to apply for?
All the information out there is rather confusing. Where would you recommend I look for housing?
Related link/blogs:
I can understand that it is nerve wracking having to think about the potential of getting accommodation abroad, especially when you're not in the country. Also, Stockholm isn't the easiest of places to find a place to stay since there's such a high demand.
I found it confusing, but what I did was look through all the sites suggested by KI and the blogs and make a list/spreadsheet. From there I listed the pros and cons of the KI housing (which you would have priority for as an international student – so fingers crossed you get a place at KI housing as that would be everything sorted) and the specific details for the other sites. Hopefully, this will make it less confusing for you. If you have family or friends here ask for their help too!
I'm afraid I can't tell you which place is necessarily better, as everyone has different experiences and needs. I have alluded to KI housing above though! Other than that, I would read around as you've done and wait for the results of your application. Register as soon as possible for KI housing and then start looking on all the other sites.
---
Studying at KI
What's it like studying at KI?
Related blogs:
I would say it is a very positive experience studying here at KI. There are so many opportunities and you gain as much as you put in. Feel free to read some of the blogs I've written.
I would like to study medicine at KI, is there an English programme?
I'm afraid there's no English medical programme at KI. For further questions regarding admissions head to this page.
Do you know whether any (medical/clinical) students can be exempt from some courses?
There are no exemptions for any student, that I am aware of. There are mandatory classes that they'd like you to attend, but if there are extenuating circumstances then that can be discussed with the course leaders.
How many hours of class do you have per week? What do you do the rest of the time?
Our classes are usually 5 days a week from 09:00 to 16:00. On occasion you'll have the afternoon off to study, carry out group work or revise for an upcoming examination.
How much people are you in the class? Where are people from and what is the average age? Do you hang out a lot with each other? How is the social life there? Can it be lonely?
Related blog:
This year there are 32 in my class. People come from all over the world: UK, Holland, Argentina, India and so on. My class are lovely. We have quickly formed friendships and you'll find us socialising within small groups and as a whole class. The social life is what you make of it. You could easily keep yourself to yourself, but I wouldn't recommend that.
I think it can be lonely at times over the winter if you don't choose to socialise, but I've found myself having enough time to myself and with classmates.
---
Focusing on global health
Related blog:
So far have you found the course (global health) provides teaching and experience that would be applicable in the job market or is it more theory based?
The course provides a good overview of the theory behind many principles in Global Health today. It gives you a good starting point so that you can start building a good theoretical knowledge base. Don't forget it's only a year-long Masters – half of which is your dissertation.
In terms of applicability on the field: the research methodologies taught are definitely transferrable, but in my opinion, I think one of the greatest strengths of the course is with such a mix of backgrounds there's ample opportunity to learn from your peers and network. At the start of the course, they invite alumni to speak and describe how their career has panned out since the MSc. Also, it puts you in a great position to get involved and meet with researchers who also carry out field work in the area.
Just wanted to ask what your courses in global health look like, what kind of assignments do you have? Is it a mixture between home assignments and written assignments?
Yes, it's a mixture between written and take home assignments. The course is split into modules that run back to back with plenty of group work. Each module finishes with an exam or take-home assignment (an exam essentially). There is plenty of group work, about one a week. So, the deadlines come thick and fast.
Is the programme very focused on statistics and methodology? As I saw from the course plan, you have several courses that are related to diseases and medicine?
The "Research methodology" module is the most biostatistics, epidemiology and qualitative research heavy. It lasts 5 weeks and it prepares you for concepts that you'll face and your thesis. It's only really an introductory course, so you might find it relatively straight forward.

The other courses do come be more medical but with a focus on the wider global health aspects.
I was just wondering what the average age of the group would be (including the age range perhaps)?
I haven't asked everyone's ages in class and I don't think that should matter. It's a postgraduate course that asks for some experience, so most are older than 23 and plenty are in their thirties.
Would you recommend this course over another course at a different university?
I can't answer that because I'm at KI. You'll have to contact the other institution and make your own comparison.
What are the job prospects for Global Health in Stockholm once you graduate? Are there many people finding it difficult to find relevant work?

I think when it comes to jobs afterwards you'll have to be proactive. There will be opportunities. Finding them and going for them is up to you and whilst on the course you do get introduced to alumni which is extremely helpful.
Are there many PhD opportunities?

There are PhD opportunities most years, but of course the number always depends on funding and available projects.
---
The thesis in global health
Related blogs:
Is it likely that I would be able to do my thesis outside of Sweden, for example, if I end up working with one of the partner universities that year?
I can't tell you about the likelihood of going abroad. All I can say is that you should apply to go abroad if that's what you want. I'm sure it all depends on individual applications and the numbers that apply. However, more than that I don't know.
How much time would I spend abroad at the partner university rather than at KI?
I think that would depend on your project itself. You could be abroad from when the modules in Semester 2 finish; which is towards the end of February. If they're similar to this year.
Do people undertake semester 2 modules at those universities while preparing their theses or does semester 2 take place in KI before people leave to do their theses?
Not that I'm aware of.
For more international/exchange studies information please e-mail Malin Ahlén on Malin.Ahlen@ki.se (International coordinator – administrative officer).
How long is the thesis?
The thesis module officially starts in December through to June. From mid-February we no longer have seminars so we can focus completely on our theses.
Is it possible to work abroad during the thesis module?
It is possible to work from abroad.
---
Working and studying
Any chance I can be a research assistant whilst studying? Any chance I can have a job whilst studying?
Related blog:
I think if your application is successful and you start your MSc here at KI ask around and see what's available. People do work during their MSc, but don't forget this is a full-time course. I would ensure you negotiated with your potential supervisor and were very clear about what would be expected from you if you do find a research assistant post.
It might be an idea to see if you can get paid and if that's not possible then volunteer, but ask advice from the course leaders first. You could start looking around online to see what's around.
I'm afraid, that's all the advice I can give you. To my knowledge there hasn't been anyone in my class working as a research assistant concurrently, but people have been holding down jobs.
---
Living in Sweden
Could I ask, have you been subject to any discrimination in Sweden? Are people kind?
I haven't been subject to any discrimination and everyone so far has been lovely.
I don't speak Swedish will this be a problem?
This is not a problem at all. Most people especially in Stockholm are fluent in a second language and that tends to be English. However, there is a free Swedish language course you can enrol in upon arrival. I would recommend trying to at least pick up some Swedish as it's always nice to understand what's going on around you. Plus knowing the language allows you to get more involved and acquainted with any culture.
---
If you're one of the lucky ones to receive an offer in the first week of April; be sure to have a read of Nishi's blog on what to do first once you've received an offer. Then you might be receiving a call from me or one of the other DAs in the few weeks following your offer. Before the call, I hope this blog and others have answered most of your questions. If not, then we'll try our best to answer your questions to the best of our ability. The most important thing is that we can't wait to congratulate you!
If you have more questions before then, please don't hesitate to get in touch and this blog will be updated (or a new one written).
E-mail: rahel-ochido.odonde@stud.ki.se