Magic Lucia Day
December is the month when Sweden is covered in gloom and people light candles and put Christmas lights in the windows to break up the utter darkness in the street. The lack of sun affects everybody, and many traditions are dedicated to it. One of the traditions is Lucia Day. You might have seen the pictures of girls with candles dressed in white! Let's dig deeper into this tradition =)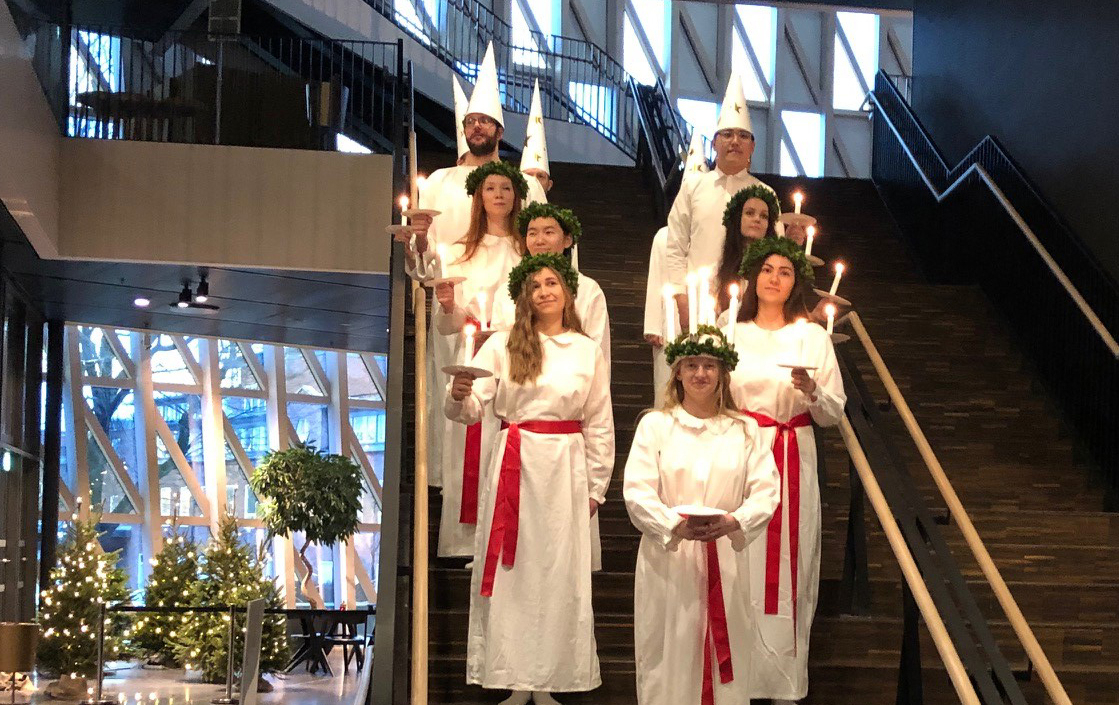 The hall of the Widerstromska building is full of people. All of the students and researchers have come downstairs for a reason! And this reason is a ray of light that Lucia will bring to the people. While waiting for the action we drink glogg and eat Lussekatter – saffron buns that look like the infinity sign.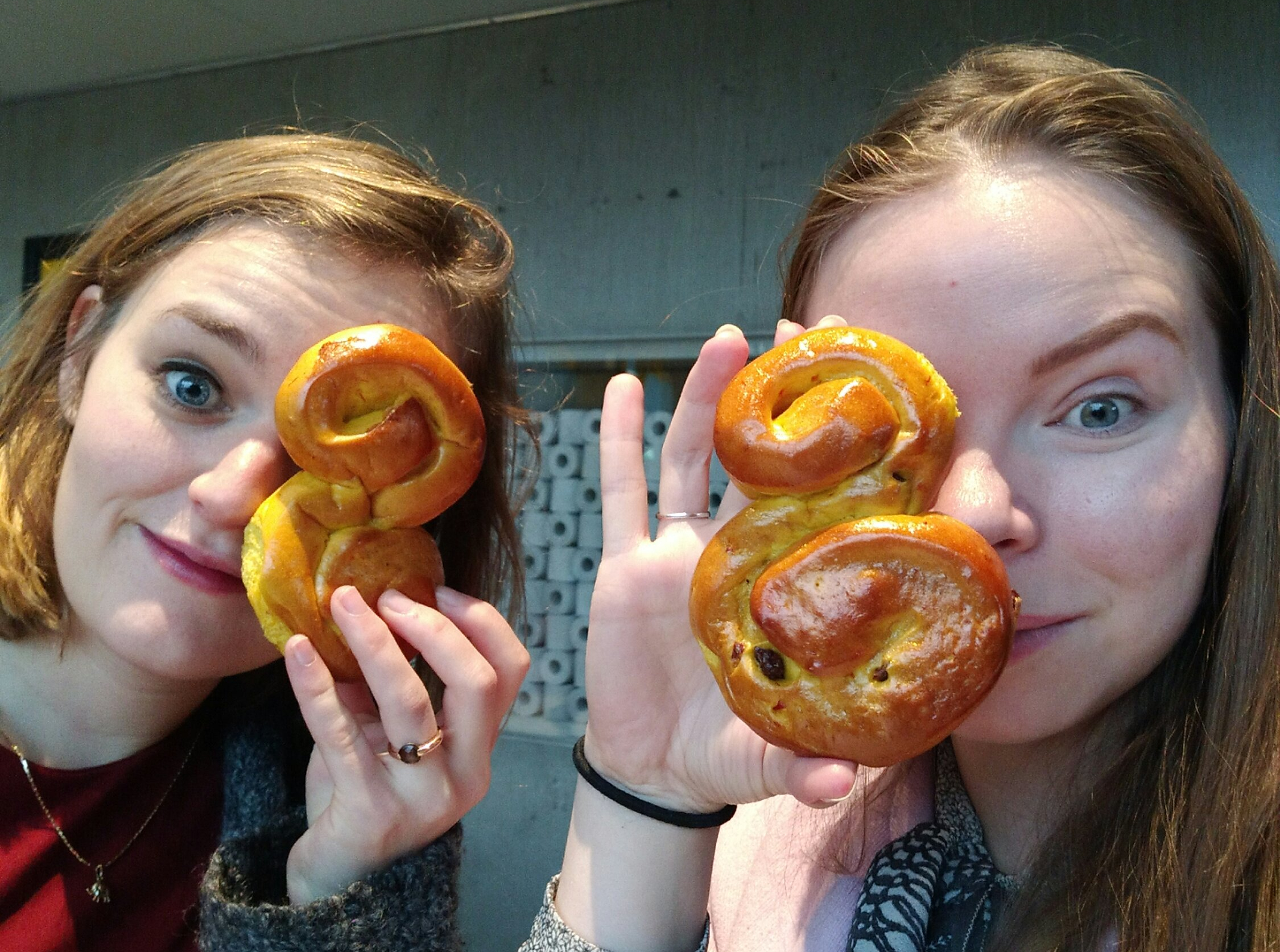 For me, they look more like kittens that wound themselves into a ball, so only the raisin eyes are noticeable. These buns are aimed to chase away the devil. But hey, what is this? Can you hear the singing? Lucia is holding a light crown on her head decorated with 4 candles. You can observe Lucia in her white clothes, her maids – tärnor, and star boys – stjärngossar. All dressed in white, they make this walk unforgettable. The Lucia procession is walking through the hall and sings traditional Swedish songs. I hope you were able to attend one of the several ceremonies in KI that were given both at the Solna and Flemmingsberg campuses!
But who is the Lucia? Why is this day so important? There are several versions of the origins of the tradition. One is that Lucia – Adam's wife was connected with Lucifer. Another that her children were imprisoned in the lightless kingdom of Lucifer. Therefore, her name can be associated with the "lux" – light or Lucifer. Now it's hard to say what was the original version. The first official Lucia appeared in 1764 and the first official competition for Lucia was held in Stockholm in 1927. Before changes in the calendar system, it used to be the longest night of the year and youngsters tended to dress up as lussegubbar – Lucia's friends and walk around singing and asking for treats, like children do at Halloween. This night was a scary one when superpowers wake up and animals were able to speak. And the next morning animals got a double portion of food and people shall eat 7 breakfasts. After that, the fasting began.
In KI, Medicinska Foreningen holds a nice celebration which is called Lucia sittning. I got a chance to participate with my friend. The evening consists of the finely served dinner, several drinks, and many fun traditions. It is very common to sing during these celebrations since MF has a big cultural heritage from medical students. Almost every song is dedicated to alcohol and after each one, you say "Skal" and drink. To be fair, that would be a lot to drink so sometimes you cheer with water :))))))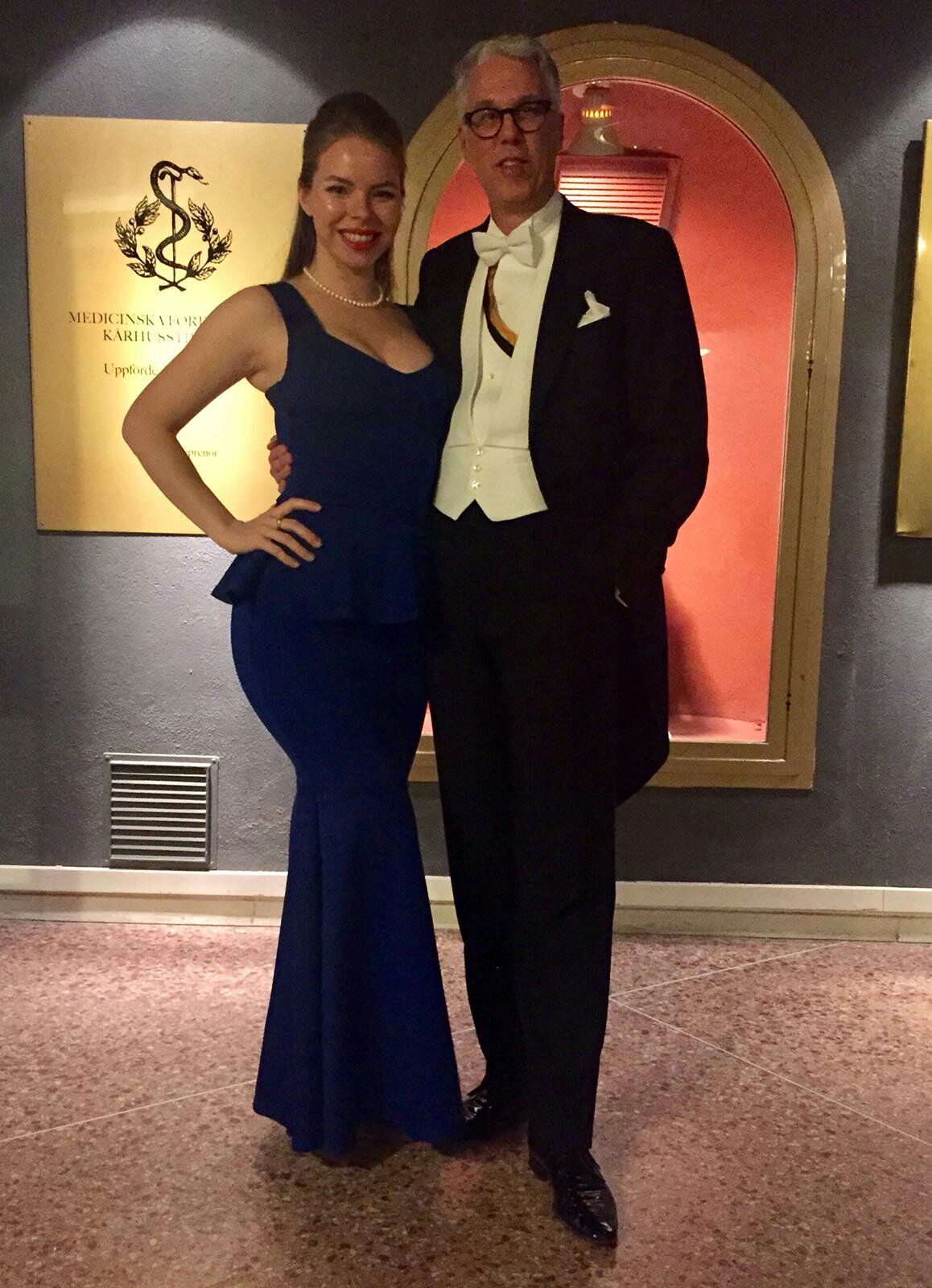 Stay healthy! One of the most unexpected moments was when everyone had to get up on the chairs and sing songs while dishes were changed. As soon as you get your plate, you can take your seat. Just for your interest, the professors and dean were served last =) (sometimes the Nobel Laureates attend too) There is a legend that once the Nobel Laureate almost missed the event the next day because he enjoyed the evening so much that fell asleep behind the scene. Isn't it a sign of a good time? =)
If you are tired of darkness, light up some candles, make yourself some glogg and eat some buns to cheer yourself up =)