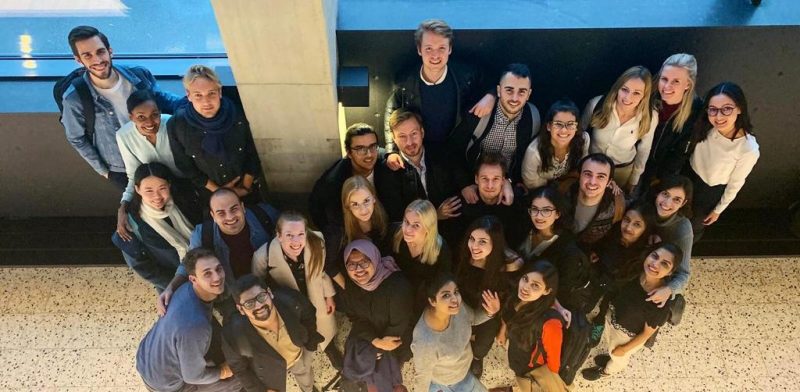 Bioentrepreneurship Batch 2018 – coolest kids in town!
Karolinska Institutet, one of the world's most recognized medical universities! Ever wondered why are a group of students learning business techniques here? I have a reason why: Because we are awesome 😀
In my last blog, I gave a quick glimpse of how I landed at the Master's Program of Bioentrepreneurship at Karolinska Institutet (click here to read more). In this blog, I will try to present a bigger picture by talking about my peers in the program. So who are these upcoming bioentrepreneurs?
We share a similar background as most of the students at Karolinska Institute. Our class consists of students from biomedicine, biology, biotechnology, pharmaceutical sciences, molecular and integrated biology, medicine, podiatry, nursing, bioengineering, and other training, with individuals having work experience of a broad spectrum (from none – five years).
What makes us different is not what we have done so far but what we want we want to do in the future. We intend to utilize the learnings from our previous education and implement them in the life sciences industry. This is where the Master's program in Bioentrepreneurship plays its role.
Now that we have covered the past and the future, let us talk about the present.
So the big fat question is, do we currently know where we will end up after this program. To find the answer I used a survey and asked the following question to the student's perusing Bioentrepreneurship program.
It is important to note how all of us know the direction of our career's but not the exact destination. I felt the need to emphasize this as I remember my application period and the fact that such unknown factors cause apprehensions.
I believe you are a perfect fit for the program if you are a life sciences' degree holder with interest in the business. The rest you can figure out as the program progresses 😉
Sharing some links that might be helpful:
To know more about eligibility criteria click here.
If you have any further queries/confusions/doubts regarding the program, the application processor or life as a student in Stockholm please feel free to contact me at shadali.singh@stud.ki.se