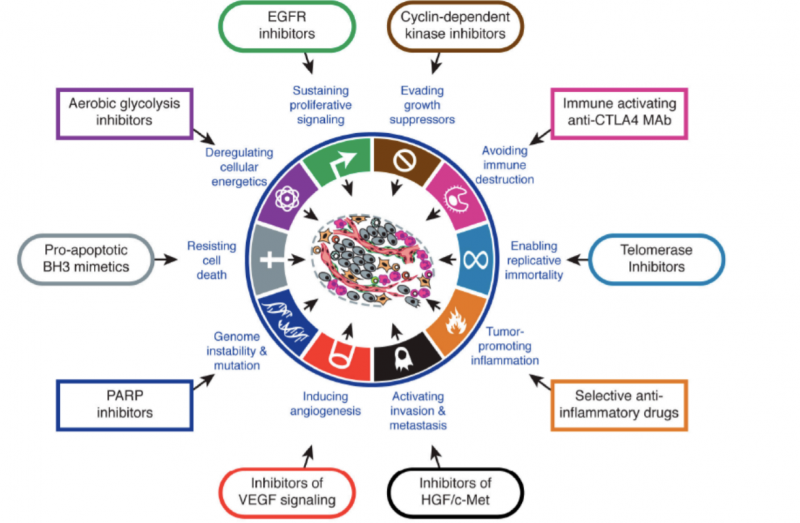 Molecular Oncology and Biostatistic- course review
Hello and welcome back!
It is time for the first course review of the last year- Molecular Oncology and Biostatistics. I will talk about about my experience of the course, the pro's and con's and finally what could be improved in the following blog.
Structure of the course
Starting with the structure of the course, we had non-mandatory lectures, and this time we even had self-study lectures. I thought this was a good idea to have the lectures recorded and on the server for students to access. We studied the basic biology behind the most commonly occurring cancers such as Breast Cancer, Lymphoma, Colorectal Cancer and so on. Additionally, we also studied about what exactly constitutes a cancer cell and how it differs from a healthy cell. This I thought this was more important as molecular students need to be able to understand the intricate pathways and details of a cancer cell.
Seminars
As mentioned above, regarding studying the most commonly occurring cancer we analysed and studied those via seminars. In a nutshell, we obtained information about the biology and also about the clinical aspects. A lot of my classmates and I did feel that the seminars focused a lot on the clinical aspects such as treatment options, pathology reports and diagnosing the stage of the cancer. However, we hope that in the following years they will change the structure of the seminars a little!
The seminars were in a Problem-Based Learning style. This means we were given a problem and had to figure out the disease type, diagnosis, molecular biology behind the disease and treatment plans. I felt PBL was helpful in learning and gathering the information in a more informative way, personally.
Laborations
We had 3 labs in total for this course, where 1 was a virtual lab. The labs centered around the action of p53 and also transformation of healthy cells into malignant cells (in-vitro transformation) using Epstein-Barr virus (EBV). However, I felt that only the first lab regarding p53 was actually informative. The second lab focused a lot on cell culturing and as third year Biomedicine student it felt that there wasn't enough exposure to other lab methods such as Western Blot, PCR and so on. Instead, we were provided with the results while we did mostly only the cell culture regarding the transformation.
The virtual lab was about Chromosomal analysis for treatment option in Acute Leukaemia. We had to analyse results from karyotypes and FISH (Fluorescence In Situ Hybridisation) results and deduce the type of leukaemia and draw up a treatment plan. Again, I felt that drawing a treatment plan was more clinical and not molecular. However, the lab was fun nevertheless!
Biostatistics
A very small component of this course involved Biostatistics which we used to analyse data of cancer treatment and so on. It felt a little out of place to have the Biostatistics part with Molecular Oncology but it was more of a repetition from the previous Biostatistics course.
All in all, the course was okay and definitely has more potential to make it more molecular rather than clinical. There were a lot of opportunities to give feedback and I hope that the course administrators take that into account!
That's all for now! 🙂
See you around.
Nishi Dave
Cover picture- "Quantum Mechanics and Cancer Biology." CC BY Aggrey ANINGU Wakhule