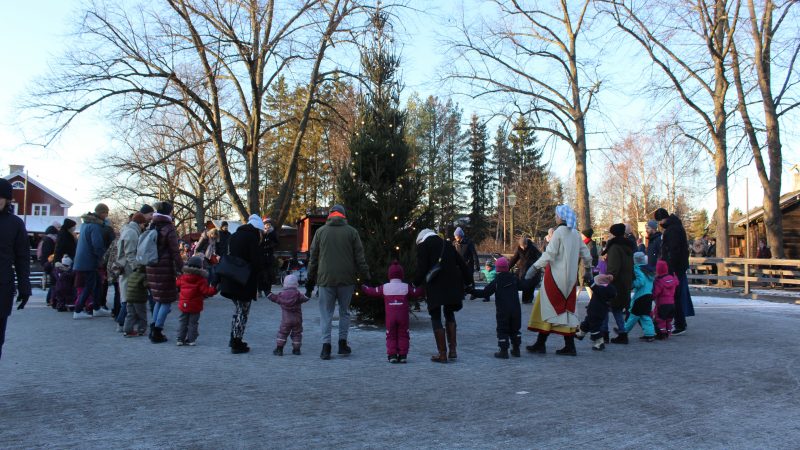 Swedish Christmas traditions you might not know about (including Donald Duck)
God Jul! Christmas time is upon us and I'm here to inform you about some Swedish holiday traditions. I made my Swedish friends tell me all the good stuff!
+++Before you start reading, put this classic Swedish Christmas song on: Tänd ett ljus +++
1. Dans runt stången (Jul edition)
What I thought was only a "thing" at Midsommar (can't wait, it's been too dark), is also something the Swedes apparently do at Christmas time. I've been to the Christmas market at Skansen (highly recommend) and I've seen children and people of all ages dance around the Christmas tree. Might sound weird, but it's actually a lot of fun. My favourite song is called Små Grodorna. Give it a listen – you'll here it at least once while you're in Sweden!
2. Julmust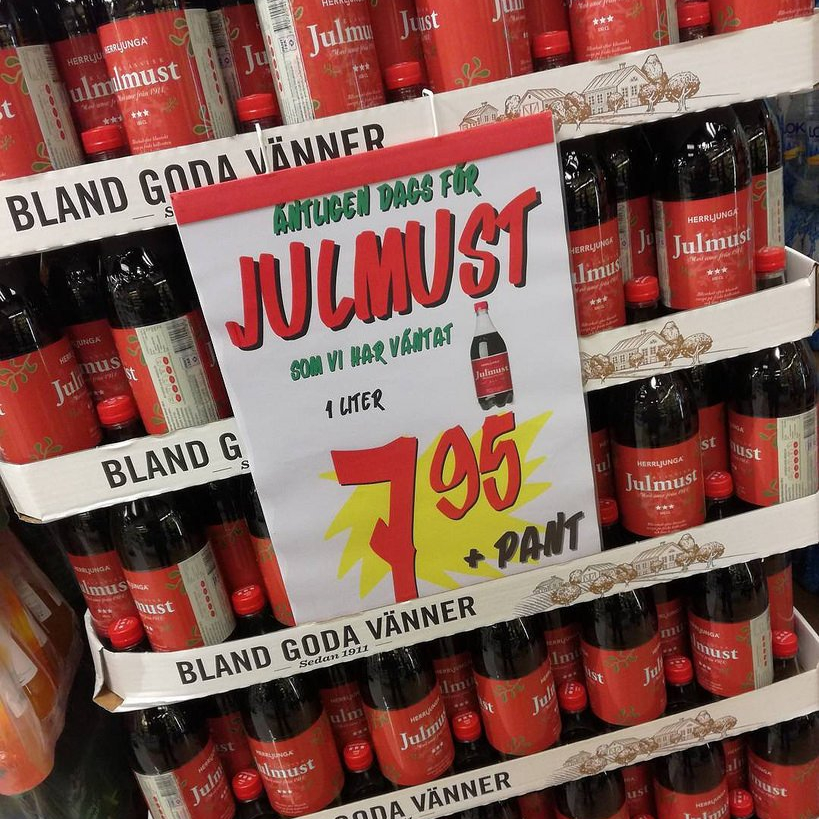 Any store at this time sells something that looks like CocaCola, but it is the Swedish Christmas soft drink called Julmust. I got told that once this gets sold, Christmas time is officially here. I think it tastes amazing and it's a fun way to bring some more Christmas spirit to everyday life.
Also fun fact, you'll see another soft drink coming to the stores around Easter. Quick FYI: Don't let anyone fool you, this is the same thing sold at Christmas with other packaging.
3. Julvärd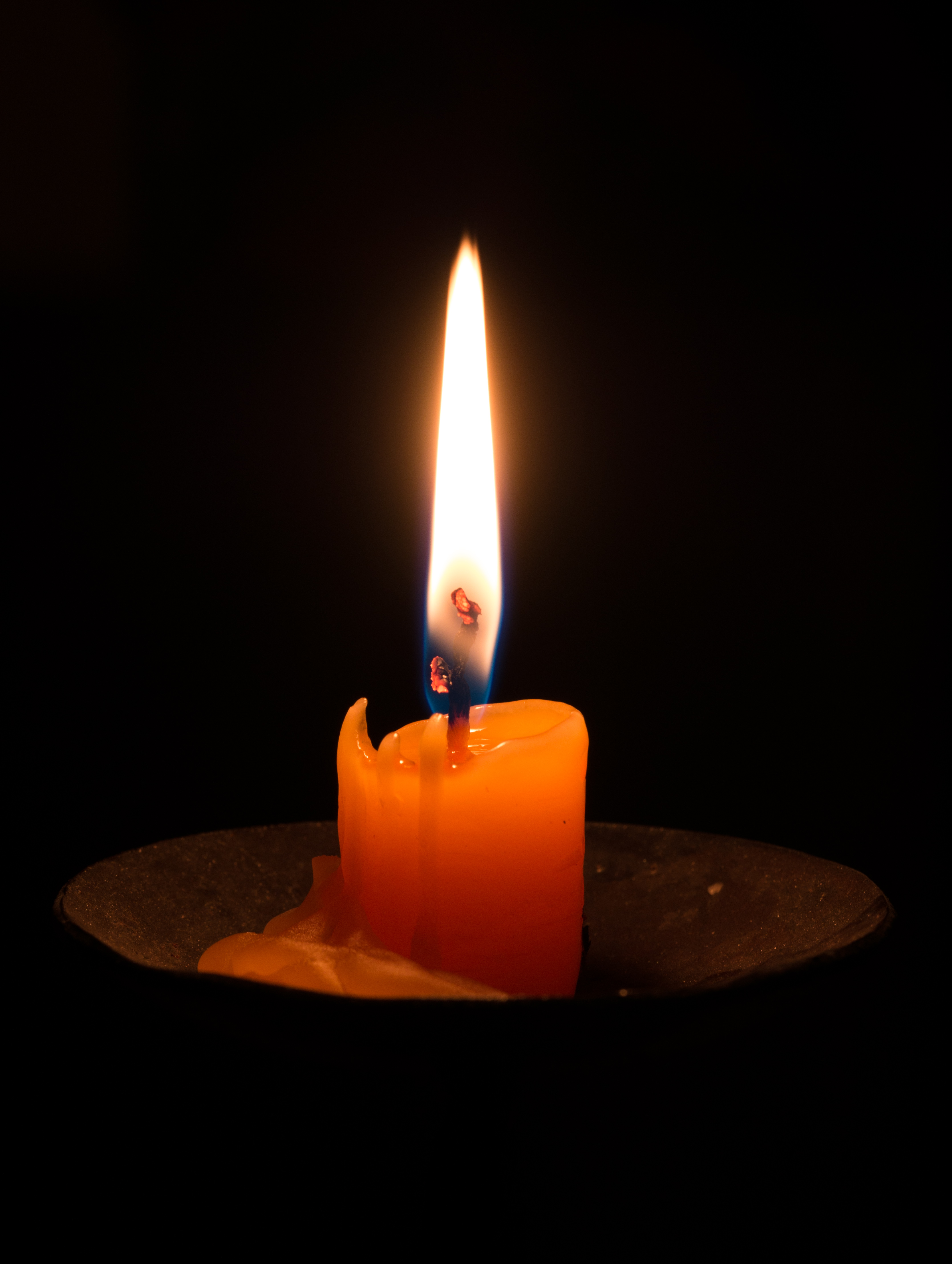 Fact: Every year at 3pm on Christmas Eve every Swede is watching TV. Why you might ask? In Sweden they have been watching Kalle Anka (Donald Duck) every year since 1959. Before the show starts there is also a countdown going on where the so-called Julvärd has his or her big moment on TV. This year it's Kattis Ahlström, a Swedish TV host. I've been told being the Julvärd is a BIG DEAL because the whole nation will watch you light a candle. One of the most famous ones, I believe, is Arne Weise. He had the job for many many years (~1980-2000). Watch him light the celebratory candle here (2017) or here (1997).
4. Julkalendern
Ahh advent calendars, THE excuse to eat some chocolate each day leading up to Christmas. In Sweden this countdown gets even better. From December 1st until Christmas Eve there is a special TV and radio show going on. This year's TV show is called "Storm på Lugna Gatan". It tells the story of the Storm family that just moved to a new home, but the house they bought is not really what they thought… oh the suspense! Each day you get a new 13min episode. Come and join me in learning more Swedish and keep up with the adventures of Familijen Storm.
5. Janssons frestelse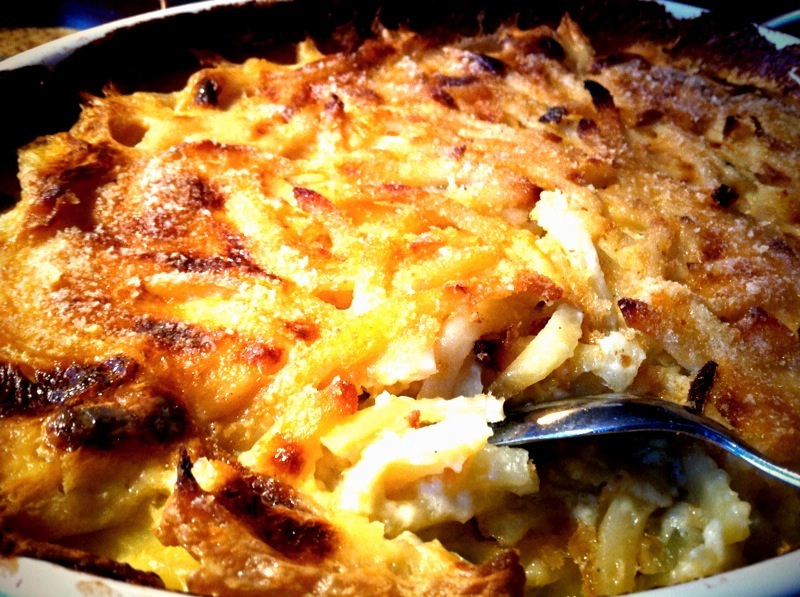 What's a Christmas list without mentioning traditional food? Janssons frestelse is one of them. I haven't tried it yet, but whenever something it called "Janssons temptation" it must be good, right? This dish includes potatoes, thinned sprat fillets, cream and butter. The "carbohydrate game" sure is strong in Sweden.  Can't wait to try this!
Hope you make the most of Christmas time here in Sweden! Don't forget to take part in the KI Christmas photo contest over on Instagram. Use the hashtag #KIphotocontest to win a KI-hoodie and don't forget to follow us @kistudents.
Hej! I am Anne. I am a second year student of the Health Informatics programme. I love data science in the medical field and exploring Stockholm!