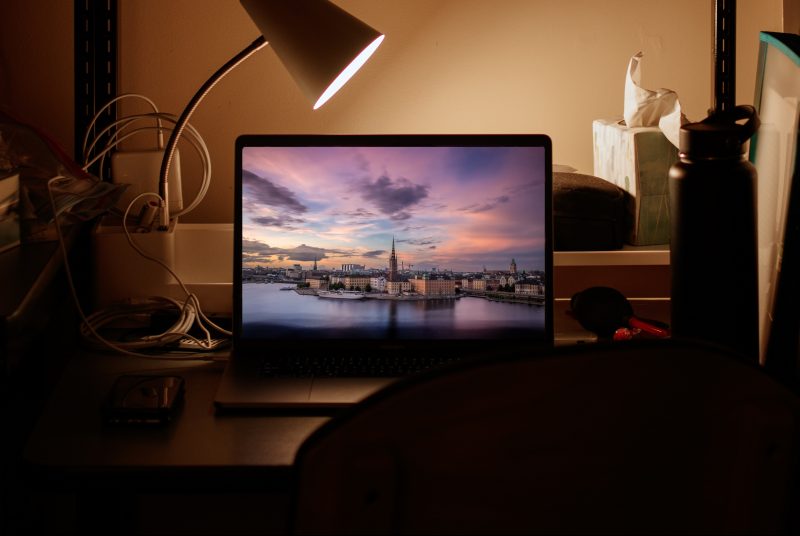 How to find housing in Stockholm
In November 2017 I was walking through residential Norrmalm in the heart of Stockholm, keenly aware of my foreignness because everyone passing by was elderly and presumably Scandinavian. I was checking out a room for rent in a two-bedroom apartment owned by an elderly lady. She had an issue with girls who had lived in her home before: their hair would fall everywhere and become entangled in the rugs. I told her I understood; I would be careful about it. Later she brought up the issue again, mentioning that she brushes her hair out on her balcony. "So you are studying at Karolinska? Maybe you can brush your hair at Karolinska!" Given such strange interactions and the rent itself (6000 SEK), I did not move into that apartment.
Finding housing in Stockholm is a frustrating aspect of starting (and continuing) your journey as a Karolinska Institutet student. It is more difficult if you are not part of a group that is guaranteed housing through KI. I have come to the end of my housing journey as a KI student, so I will share my experiences and advice! You can also check out some of our old blogs about housing.
First, consider that you might want or need housing through SSSB, which has a monopoly on student housing in Stockholm. Sometimes student dorms are disgusting, but they provide community, proximity, and reasonable rent that is hard to find otherwise. It's unlikely that you will find housing through SSSB your first year, but it's a viable option for your second year. You sit in a que and the more days you accumulate, the more priority you are given when you apply for housing. You must be a member of a student union in order for your days to start accumulating, so sign up for Karolinska's Medicinska Foringnen membership and an SSSB account as soon as you can. I also recommend that you look through the SSSB website and familiarize yourself with it by looking at the different housing complexes and where they are located. You can even try applying to an accommodation just to see what this process is like and to understand the details available to you.
If you are an international (non-EU) student, Karolinska will guarantee you housing during your first year. This is incredibly helpful because otherwise it would be a great, mysterious ordeal figuring out where to live. KI housing is also reasonably priced given your proximity to school.
If you are a non-Swedish EU student, you can also apply for KI housing, though you are given less priority. You may have to find your own accommodation.
If you are a Swedish student, you have very little help with accommodation. Many Swedish students already live in the area, and otherwise it is feasible for them to travel into Stockholm to check out places to live.
Finally, if you are a student in the Molecular Techniques in Life Sciences program (which is a joint program with Royal Institute of Technology (KTH) and Stockholm University), please note that KTH guarantees you housing your first year even if you are not an international student.
I am considered a Swedish student by citizenship, but I have lived most of my life the USA. I started looking for housing a month before coming to Stockholm, which is very late! Start as soon as you can – yes, in April/May. First, I applied to KI housing not realizing that I am basically at the bottom of the priority list. I also signed up for SSSB although I knew there was no way I would find SSSB housing during my first semester. I looked at extended stay hotels, homestays, short-term rentals, and Airbnb for temporary housing because I felt hesitant about renting a room without seeing it in-person first. I joined Facebook groups for room rentals, flatshares, and housing in Stockholm. I looked at Blocket, which is in Swedish. You can advertise yourself on both Facebook groups and Blocket as a student looking for housing, in addition to responding to people.
You can expect a few interesting things when using Blocket. Most people will never reply to you, so apply to many places. You will come across some people who want Swedish-speaking tenants only. Most people will say they will give priority to a roommate they vibe well with, but some people will clearly state that you will be their tenant and not their friend. People will estimate the amount of time it takes to get to the city center, but they are lying. You should check how much time it will take to get to school using whatever navigation app you like (the SL app is quite reliable in my experience). Not everyone will request these items but it's good to be prepared to send a photo of yourself, your admissions notice or proof of registration, references, contact info, and a brief description of yourself.
I was ultimately successful on Blocket, after contacting 30 posters within 2 weeks. Before arriving, I spoke on the phone with the home-owner's daughter and she sent me some videos and pictures of the room. I lived with them in Hasselby in their 3-bedroom apartment for my first few months without any contract. At first, I paid 5000 SEK for a 20 square meters room, which is quite a lot for that area. But after the first month, I switched to a smaller room (10 square meters) in the same apartment and my rent dropped to 2000 SEK. They treated me like family and I wish I could have stayed. However, the commute was long (about one hour on two buses and the train) and I wanted to live in the city.
For my second and third semesters at KI, I had a second-hand lease through SSSB. I saw a Facebook post from a student who was studying abroad immediately after he posted it (you must be diligent on the Facebook groups). I talked with the student on Messenger, Skyped with him, asked about the cleanliness of the shared kitchen, and looked at some photos of the 18 square meters corridor room (private room and bathroom, kitchen shared with 7 people). I ended up at Forum, which is a student housing building in Östermalm and a 20 minute bus ride away from KI. I also had the fortune of leasing from a student who only charged me rent (3641 SEK), which is incredibly unusual because people usually overcharge. If you happen upon a second-hand lease of an SSSB room, you can check the website to see the actual rent but there is no regulation for how much a student decides to charge you. Also note that you will fill in some simple paperwork to legally acquire the second-hand lease.
At the end of my third semester, I was overwhelmed with school and was procrastinating instead of looking for housing. As countless people told me, I should have started applying earlier because the beginning and end of the semesters are popular times to move and more people are searching for housing. I assumed I had enough days (around 500) in SSSB to live in the same building, and in the worst case I could live in Pax, Strix, Lappis, or Flemingsburg (since these are further from the city center, you can get these rooms with less days). These can be nice places to live and many KI students live there, but they are not where I want to live. After a few stressful weeks wondering if I would have housing, I ended up with my own unfurnished, SSSB corridor room in Östermalm (3569 SEK, 17 square meters room). My move in date was February, so during a few weeks in January I stayed with friends who were so kind as to put up with me.
It can be a stressful process, but I hope you start early and stay vigilant with your search. Good luck!
What is your experience with finding housing in Stockholm? Comment below!