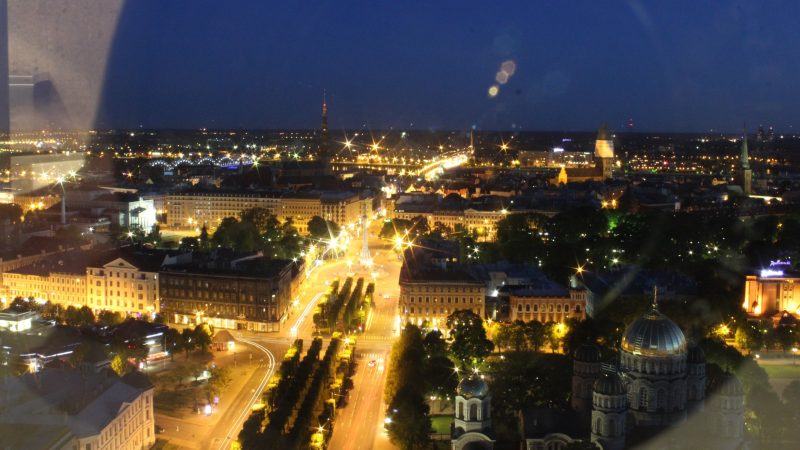 Around Baltic sea – Riga
The best thing about living in Stockholm is that it is easy to escape. Are you looking for a cheap trip? Cruises to all Baltic capitals will work for you!
Cruise by ferry is a 40 hours trip with 2 nights on the board and 6-7 hours in the city which is enough to make a breef impression. The price for the cabin starts from 600 SEK (depending on the direction) which includes a cabin with a shower/toilet/bed sheets/towels for 4 people. You can also order breakfasts  (around 100SEK) and dinner or bring food with you. A Tax free shop is available as well.
On board they usually have a show with singers and dancers, karaoke, a disco bar and discotheque open until early morning, and sauna with jacuzzi!
This time we picked Riga – the capital of Latvia. I always compare Tallinn and Riga. Tallinn is more grey and fundamental, while Riga's architecture is lacy and bright, and that's why I call them Grandpa and Grandma.
Riga's old town is pretty small and full of cozy narrow streets and lots of churches and cafes. This city is perfect for a long breakfast with friends before a city tour. Cheap prices may addict you to all these amazing restaurants, but don't forget – there is a lot to see!
I bet you didn't know but Riga was the biggest swedish city in 17th century! They even have Swedish gates made in 1698!
One of the main legends of the city is connected to black cats. Once upon a time, there was a tradesman who was refused to be admitted to the Guild. Being offended, he decided to put angry cats on his rooftop. The thing is that these cats were turned to the Guild building with their butts… No wonder Guild members were mad and took this joker to court!
St. Peter's cathedral has one of the main rooftops in the city – beautiful inside, outside and aiming to provide you the best panorama. Reduced prices for students and an elevator will make  your visit enjoyable =)
Many people wonder why there are Bremen musicians near the cathedral. The secret is that Riga and Bremen are brother-cities and this sculpture is a gift from Germany.
House of the Blackheads was built in the 14th century and destroyed during World War II. Nowadays, we can see a perfectly renovated building where the Latvian president has  been working for several years. Apparently, it is open for visits now, but I would recommend for you to check it in advance =) 
In the middle of the city there is a charming park with vintage boats crossing the lake in the middle. I plan to come back, when spring will show its leaves and be able to enjoy Riga wearing green!
All picture credits go to Mark Bothe =)