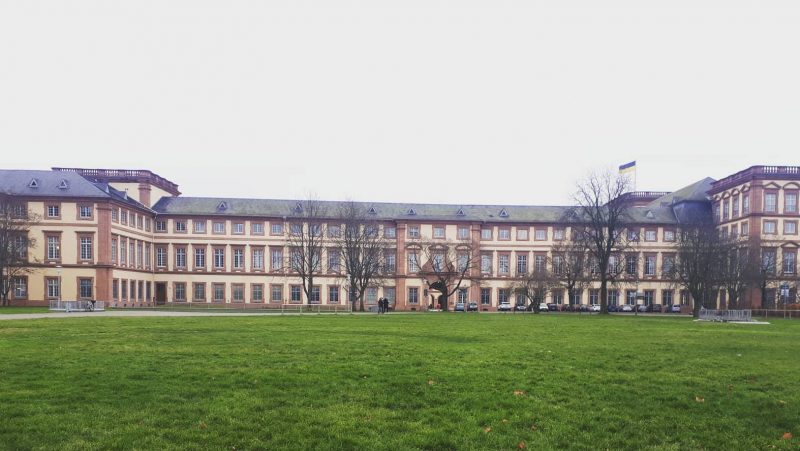 Starting my thesis abroad: Arriving in Mannheim
Hello and welcome!
It has been a long, long time since my last blog post. As I mentioned before, the semester of the Biomedicine Bachelors programme focuses on the thesis, which means 20 weeks of lab work! Yay!
In my previous blogs, I mentioned the application process for the thesis if one chooses to go abroad on an exchange. Today, I will give you a quick overview of my arrival in Mannheim where I am doing my research work.
As you know, my exchange study is with Heidelberg University. However, I currently work in a lab group in Mannheim, which is affiliated with Heidelberg University and so most of my time is spent in the small city of Mannheim. After arriving in January, there was still some paperwork to do (sigh) before I could start my thesis.
1. Registering at the University of Heidelberg
Getting this certificate took almost 2 weeks for me, which meant a lot of travelling back and forth from Mannheim to Heidelberg. After a student arrives to study at Heidelberg university, be it for an exchange or full term, from another university they have to usually register themselves at the International Office at Heidelberg University. They checked my health insurance (to ensure it is valid) and official acceptance letter that they had sent in December. Usually, if you need a visa to enter Germany they also check that, but in my case I did not need one. After the registration, I got my certificate, had to pay a semester fees, got instructions on activating my student account and got my official student card.
However, the delay in me getting my enrollment certificate that was caused by the International Office due to them not knowing certain details such as the validity of my residence permit was rather frustrating. All in all, everything worked out fine!
2.  Registering at the City Hall
After arriving and settling down in Mannheim, I had to go to the city hall to register that I was officially living in Mannheim. The process is quite simple and requires you to have an identity card, a certificate from your landlord stating they know that you have moved in, an application form that they provide and that you go there in person to register yourself. I decided to book an appointment well in advance to avoid any problems and to avoid missing lab working days. The process itself took only 15 minutes so I was super happy with it!
3. Getting my student card for transportation
As a student registered at Heidelberg University I got a semester ticket that is valid for 6 months and costs 170 euros. The process for this was also straightforward, they only needed to check my enrollment certificate that I got from the university. The student card is required if a student wishes to use the transport service called RNV. Travelling via trams and certain Deutsche Bahn trains such as the regional trains is included in the semester ticket. The card should be validated with the semester date and should be carried by the student at all times.
These were the main documents that I had to obtain once I arrived in Mannheim. There are also a few things that as an exchange student one has to do before starting work in the lab. However, I will blog more about that in another blog.
Settling down in a new city is always a bit unnerving yet also quite fun. I will also update you on fun things to while on an exchange in the upcoming blogs. Keep an eye out for it!
That's all for now! 🙂
See you around,
Nishi
nishi.dave@stud.ki.se