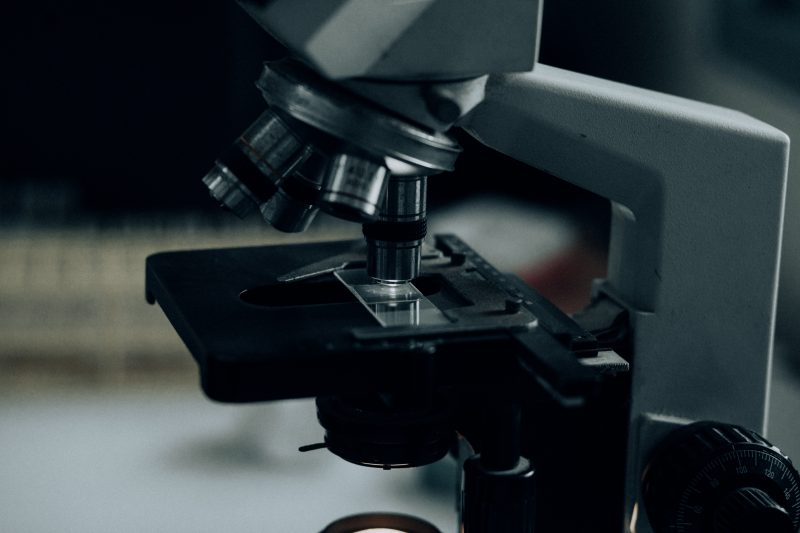 Histopathology and Clinical Pathology: A course review
So far the most amazing and nicest course of the Toxicology programme has concluded and now it is time to make a detailed analysis about it. During this blog I will discuss some of the most remarkable and important aspects of the course, as well as what can you expect from it. I will also provide with some useful advices on how you can improve your study techniques and preparation for the final exam.
Course structure
Histopathology and Clinical Pathology is one of the shortest and lightest courses from the Tox programme. It lasts a total of 3 weeks and it comprises 5 credits. A peculiarity of this course is that it starts just the day before Christmas break begins. This implies that during vacation period you will get a short home assignment (nothing heavy) that will be discussed during the last part of the course. This course's structure is relatively simple. It is divided in 3 main parts: lectures, microscopy studies and National Toxicology Program (NTP) reports' oral presentations.
Lectures are usually very enjoyable and light. They are also made in a way that you can have all the tools you need to learn the basics of Histology and Histopathology. Microscopy studies are the perfect complement to the lectures because everything you learn there (epithelium types, cell types, organ identification, etc.) is applied to all the histology slides you will revise. Finally, the NTP reports will play an important role helping you to identify diverse pathologies in different organs. Last but not least, it is important to mention that this course is led by Annika Hanberg (programme director) and Maria Erlandsson (expert histologist) who together make this course flow in a very smooth and nice way and at the same time you learn a lot.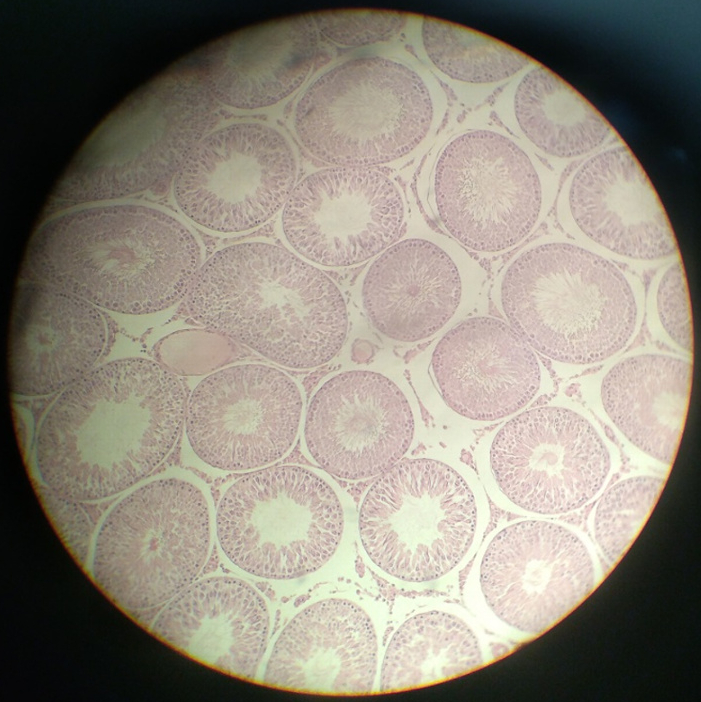 Topics
Given that this course is quite short, it focuses only on very specific topics that I will discuss next. Firstly, you will get a general introduction about Tissue Biology and Histology. Next you will be introduced to primary organs: liver, kidney, adrenal gland, lung, stomach, intestines, thyroid gland-trachea, lymph node, testes and uterus. During this part of the course you will learn how to identify each healthy organ by its main histological features. The subsequent topic will focus on epithelium types. The last part of the course focuses on Pathology.
During this topic the lectures will be mostly centered in liver damage. Such topic includes histological identification of pathologies such as: hepatoadenomas, hepatocarcinomas, necrosis, inflammation, hyperplasia, hypertrophy, steatosis, etc. The NTP reports are another useful tool that helps you to identify neoplastic lesions (tumours) in other organs (lung, kidney, stomach, etc.). These are reports in which most of the times carcinogenic properties of certain substance are tested in laboratory animals. An important part of these reports' results are usually focused on the Histology and Clinical Pathology of specific damaged organs.
Evaluation and Christmas break assignment
The evaluation of this course consists of the final exam and oral presentation of your NTP report. The examination is based on the lectures, NTP reports and at some extent on the microscopy studies. In order to pass it you should be able to recognize primary organs in histology slides as well as their main features and epithelium type. The exam's structure is relatively simple because is made out of histology slides (healthy and with pathology). Each slide/question will encompass between 3 and 6 subsections regarding organ structures, cell types, epithelium, pathology type, etc.
The Christmas break assignment consists of elaborating a relatively short summary of an assigned NTP report. These reports are usually very long and detailed. If you focus only on the abstract and short version of it that is basically all you need to understand the whole study and then make a very complete summary of it. This task should not take you more than 2 days of your vacation. Once you have done your summary you must submit it to "Canvas" in order to get feedback. At the end of the course you and your NTP team will orally present the report to the rest of the class. This session will help all students to clarify and train for histopathology identification.
Advices
Now that you know that there will be an assignment during Christmas break. You should keep this in mind in order to plan your vacation in an optimal way

During the microscopy studies sessions, try to take pictures of the histology slides. This will help you to study for the exam

In order to prepare for the exam you may put all the most relevant from lectures in a word. In the same document you should definitely add all the histology pictures from the lectures, NTP reports and microscopy studies

Study with your friends or classmates

 Use the literature provided at the beginning of the course as study support. This will help you to identify all kind of pathologies in different organs
I hope this blog had been useful and that it helps you to prepare for this amazing course before you start it at the Toxicology programme!
Good luck and if you have any more questions don't hesitate and contact me!
Aline Colonnello: gloria.aline.colonnello.montero@stud.ki.se
My name is Aline Colonnello Montero, I am twenty five years old and I come from the wonderful but busy Mexico City. I consider myself to be a perseverant person who works hard to meet all my goals and ambitions. I have a bachelor's degree in Biology and I currently study the Master's programme in Toxicology at Karolinska Institutet. My job as part of the digital ambassadors' team consists on writing blogs