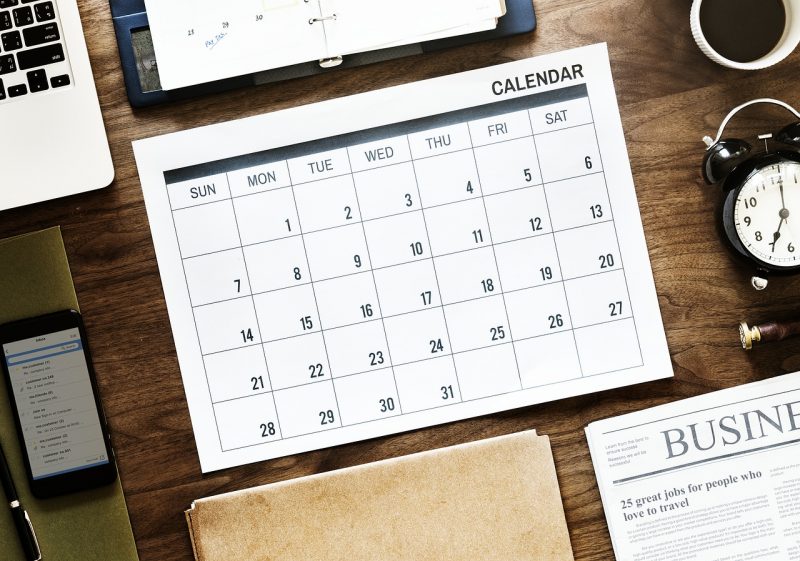 My typical day as a Bioentrepreneurship student
It is 8:00 am in the morning and I go through my usual snooze ritual for 15 minutes. I slowly get myself out of bed and walk to my window where I (yet again) see the swarm of clouds covering the Stockholm sky. I am questioning whether going to school is worth it. I realise I have no choice.
I'm rushing to get ready for school as class starts at 9:00 and the teachers do not allow you in if you are late until the next break at 10:30 ish. I usually don't eat breakfast (go ahead and judge me) so I can literally be done in 15 min and I am out of the house. It takes me 10 min with the bus and a 5 min walking to our classroom and I am juust on time for class. Door closes and lecture begins.
Can I have the attention of the class?
I take out my computer and start with the usual: Check my Slack as I am involved in a few projects and part time jobs that uses this communication tool, check my e-mail for updates on applications or scroll through news/social media while trying to pay attention to the lecturer. I look around and realise that many in my class are doing the same. We have extracurricular activities/jobs simply because we are that extra. We are ambitious, business students but I also feel that just getting a degree is not enough these days.
There are a handful of students who diligently take notes and have full focus but I know I will need to go through the lectures slides again in my own pace, so I just use the time to listen and pick up the interesting parts of the lecture.
Let's take a 15 min break.
It's 10:30, time for a break. I am hungry and others are rushing to the nearest café to get that well deserved coffee. I sometimes join them to buy a sandwich for 25 SEK if I am starving. I have a supersocial class so we usually take this time to joke around, talk shit, plan the next party or complain about how much school we have. Collective complaining is the best thing ever. We might even do some funny tiktok videos which we did once!
Are we done yet?
Breaks over, back to class and as the clock slooowly approaches (feels like forever sometimes) 12:00, the energy level decreases. People start posting funny memes or jokes in the WhatsApp class group chat and I realise I have not listened to what the lecturer has said for the last 10 minutes. Thankfully, the clock hits 12:00 and it is time for lunch!
Excuse me, I was here first.
Many of us bring lunch and we all sit together to eat in the building where we have classes. As expected, there is a line for the microwaves as all master students have lunch then and now your elbowing technique comes into hand. I usually just buy lunch anyway, cooking is not my favourite thing. I pay around 50 SEK and get a good salad for it!
At 13:00 we go back to class to continue the topic of the day or if we don't have class, we spread around various study places on campus to work on an assignment, project etc etc. This is a busy masters and every hour counts. It is very rare that you do not have anything to do after class. The programme makes sure you have something haha.
Pingpong and Gym!
Class continues to late afternoon (16:00 ish) and a group of us is up for some activities in the KI Gym that is for free! Gymming barely happens for me (just keeping it real) but I always enjoy a round of pingpong! We play for 30 min and now it is time to either go home, or go to an internship/recruitment event or go to a meeting for the extra curricular you are doing.
If we end class at 12:00 and we are in exam/submission period, then studying can take until 19:00 in the evening and then we go for gym/pingpong.
Time is ticking and you haven't had dinner yet.
I most often have a meeting after studying which means that I am not home earlier than 20:00/21:00 ish. I get home, eat something that is available in the fridge and immediately fall on my bed to watch stupid YouTube videos. I have had a day of lectures, focused on assignments, had important meetings and now I just want to watch something that requires zero brain power. I text with friends, catch up on what is happening outside of school….. and suddenly it is 00:00 and I need to go to bed! I fall asleep and…..the cycle restarts again.
Summarizing my post.
I think my day sounds like any ambitious students day. But the key points here that applies to the Bioentrepreneurship programme is that we have many lectures (mostly non-mandatory), have long days in school (9:00-16:00) where sometimes it ends at 12:00 but still use the extra time after to study. Do not expect anything less than that! Even during weekends, many hours are used for studying. As a class, we are high performers and want to do well in school, we do a lot of extra curricular or have part time jobs but we always manage to squeeze in some fun moments together.
Thanks for reading! // Tina 🙂 Blogger for the Bioentrepreneurship programme.
"Know your limits but never stop trying to exceed them ".
I am studying the Master's in Bioentrepreneurship and will be writing about my courses, my classmates, and the general satisfaction regarding this masters. Being born & raised in Stockholm and previously doing the Bachelor's in Biomedicine at KI, I know more than the average KI student about living in Sweden and the university :) Feel free to contact me: tina.sayari@stud.ki.se