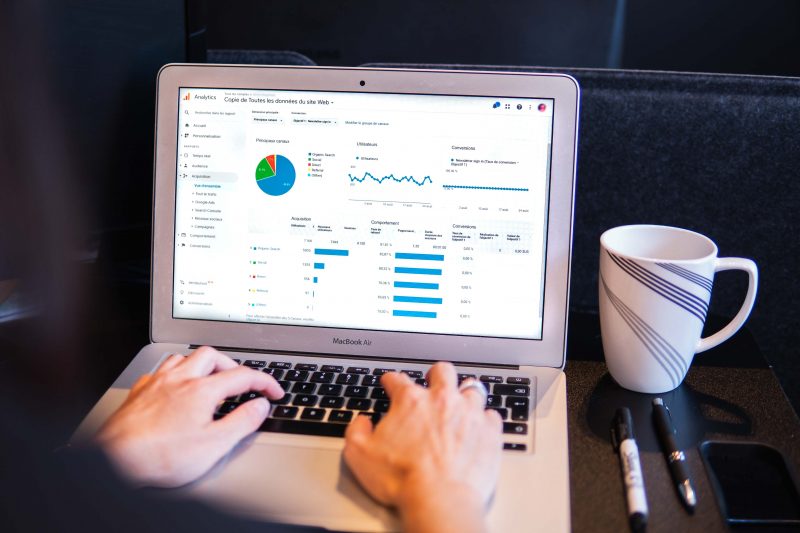 How online learning has worked out fine for me
At this point, all bachelor's and master's programmes at KI have been imparted on distance learning longer than a month! And therefore, many questions have risen. For example, how this new dynamic has worked out for students? Why does this education mode is challenging? How this modality can be advantageous and convenient?  Well… To clarify some of these interrogates, this time I will share my own experience with online learning and explain why and how it has worked out so well for me.
My personal experience with distance learning
Firstly, I must admit that I quite like distance learning! Indeed, I discovered that my productivity and efficiency to perform tasks has increased considerably! I think that this increase is in part due to my indoor personality (yes, I proudly enjoy staying at home). Also, due to the longer and sunnier days. I am aware that not everybody like studying while staying at home for many different reasons. However, if you are lucky to live in a cozy, quiet and illuminated place it is not so difficult.  
Undoubtedly, not having to go every day from home to the campus saves me a plenty of time and money! And with this extra time, I can work on my reports, prepare delicious food, go for walks and more. Another important factor for my success with distance learning, is that I rather to work at home than at the campus or library. I cannot explain why I have always preferred this modality. However, this has been like this my whole student life 😊. To finalize this section, online learning has resulted to be very comfortable! This is because I can attend the lectures in pyjamas (I really love being in pyjamas) 😅 and also because I can drink espresso coffee every time I feel tired or out of focus.
Online group meetings and lectures
In my opinion our online group meetings have worked out very well. I believe that if all we can communicate to discuss and organize the work dynamic for our reports, then everything works on the same way as if the meetings were presential. This is because either presential or online we usually perform most our group projects using google tools.
Regarding online lectures, me and my classmates agree that in general this dynamic has worked out very fine and we have not had any major complications or inconveniences. However, some of my classmates have expressed that it is difficult to follow lectures or presentations while staying at home. In my case, my concentration level depends very much on the topic of the lecture and its duration. For instance, if there is a 3-hour lecture on Bioinformatics (obviously with respective breaks), I will probably loose focus after 45 minutes and will be very hard to retake the thread even after the breaks.
Pros and Cons
We all know that anything in this life is perfect and that everything has its advantages and disadvantages, including learning methods. For this reason, I have made a very nice and simple table containing all pros and cons that online learning has:
| PROS | CONS |
| --- | --- |
| You will definitely have more free time to use as you want, even if that means marathons of series and movies | Some people might get bored and/or depressed with so much free time inside home (if you feel depressed please contact KI Student Health Center) |
| You will also have more time and calm to work on your reports, literature assignments and other scholar works | Staying focused becomes harder! This for many is because at home there are many distractors |
| You save a lot of money from transportation, restaurants and bars! Remember that you can always enjoy good food and drinks at home | Technical difficulties with audio, microphone or video may occur at any time and this may interrupt the session (even an oral presentation) |
| It gives you the chance to go back to your home country and stay with your family (As long as your time zone allows you to attend lectures) | If a course involves laboratory work, even when this one can be migrated into a computational simulator as Inika explains in her blog, the experience will not be the same 😓 |
| You get home exams! In some cases, you do not need to prepare with anticipation because you need to find the answers in the literature or give interpretations based on practical knowledge (lab) | The lack of personal contact with teachers and other students might feel bit awkward at first and may lead to anxiety in some people |
| You can sleep a little bit longer 😊 it can be either going bed earlier or waking up later and why not both | |
Some advices
Next I will provide with some personal and useful advices on how to make online learning flow nicer and smoother:
Put away all possible distraction sources (phone, Facebook, bed, etc)
Have some snacks during lectures
Keep yourself well-hydrated. This makes the brain work better
Find a comfortable place to attend lectures. Not in the bed because that will make you sleep and your back posture is not good there
Make a calendar with all your school activities as well as with other extracurricular activities.  Yes, this include housework
Make sure that your devices' audio and microphone work correctly
Keep in mind that distance learning is not vacation. It is the same workload and responsibility as presential
To finalize this blog, I would like to remind you that here I portrayed my PERSONAL experience with online learning. My case may apply to some people but not for others, because at the end we all are different, work in different ways, adapt at differently and react in distinct manners.
Aline Colonnello: gloria.aline.colonnello.montero@stud.ki.se
My name is Aline Colonnello Montero, I am twenty five years old and I come from the wonderful but busy Mexico City. I consider myself to be a perseverant person who works hard to meet all my goals and ambitions. I have a bachelor's degree in Biology and I currently study the Master's programme in Toxicology at Karolinska Institutet. My job as part of the digital ambassadors' team consists on writing blogs