Master's in Bioentrepreneurship 2020. Who got in?
This blogpost introduces the students admitted to the Master's programme in Bioentrepreneurship (MBE) 2020. This master is 1 out of 9 global master programmes KI offers. Get ready for some hard facts and statistics about the first years and their profiles!
1. Nationalities
The class represents 22 different nationalities which is fantastic! How international is this?! And the class has 35 active students studying the programme both online and on location in Stockholm. The image below specifics the nationality and the number of students from each country.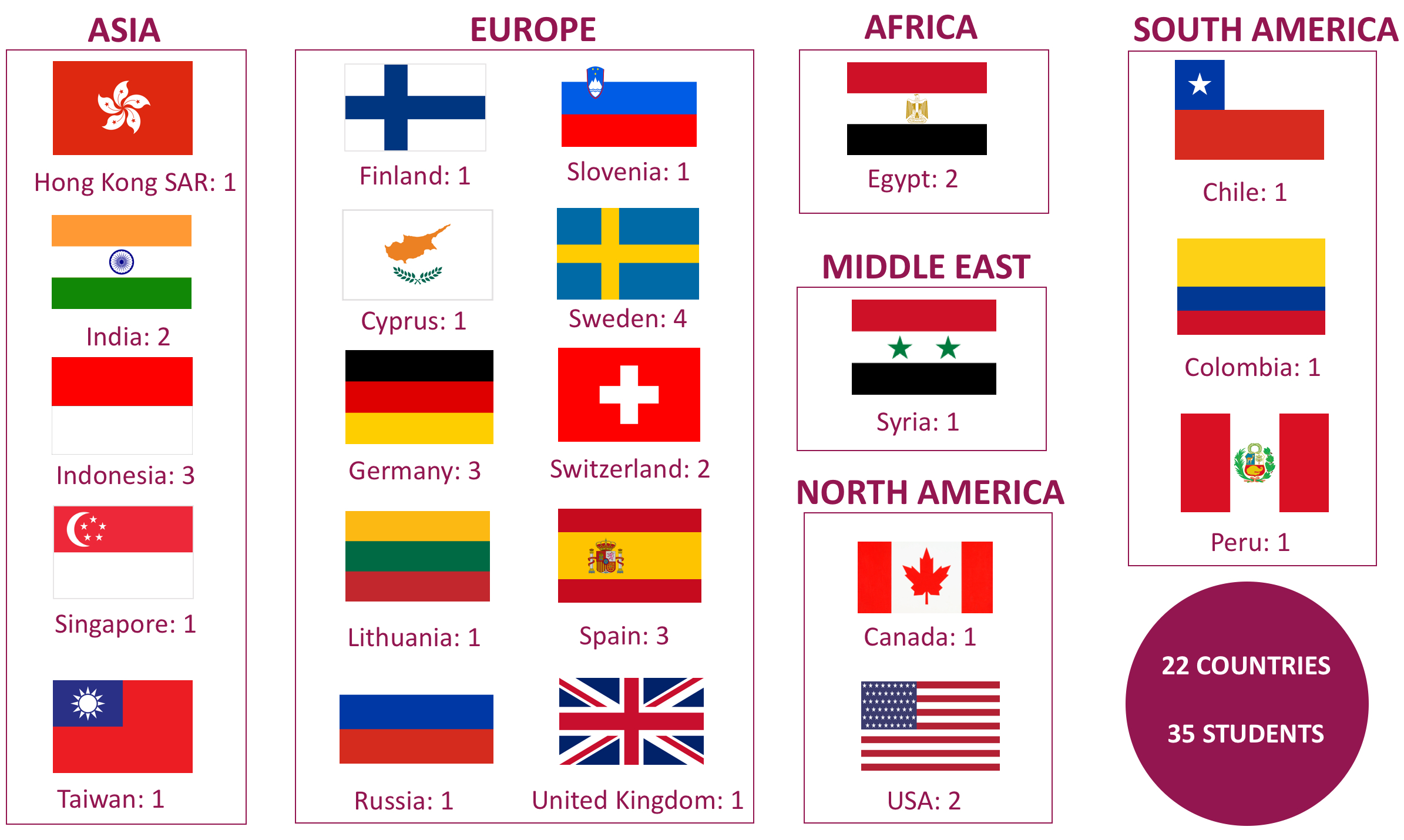 2. Educational Background
The table below summaries the different study backgrounds of the class. Some have already completed a masters and some have studied specialized programmes. Biomedical scientists and Medicine students are the clear majority!
3. Age
It is never too late to learn. Therefore, age does not have any significance in when to begin or stop to learn! Nevertheless, many prospective students still wonder about the "average age" of students attending this programme. The bar graph below shows the age span in this class.
This is it. Hope you found this blog post useful and informative! 
// Tina 🙂 
I am studying the Master's in Bioentrepreneurship and will be writing about my courses, my classmates, and the general satisfaction regarding this masters. Being born & raised in Stockholm and previously doing the Bachelor's in Biomedicine at KI, I know more than the average KI student about living in Sweden and the university :) Feel free to contact me: tina.sayari@stud.ki.se