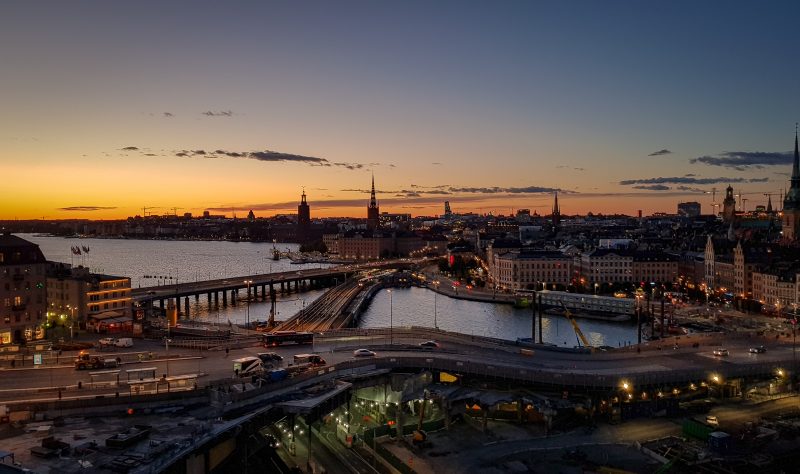 My current favourite restaurants in Stockholm
Hey guys! For this blogpost, I thought I would share some restaurants/food places that I like a lot or have recently tried. This keeps getting updated for me but this is my current list!  Hopefully some of these will tickle your tastebuds and you would want to go and try it yourself when the opportunity in Stockholm arises again.
Disclaimer: If you are currently in Sweden, make sure to follow current restrictions  from the Public Health Agency and keep yourself updated before visiting any more restaurants. 
1. Burgers places
Burges & Beers at rörstrandsatan: Damn I love this place! Get a regular cheeseburger, regular fries and the truffle mayo. Generally, this street however "rörstrandsgatan" is a whole street filled with restaurants. Indian, Italian, Spanish, Swedish, Japanese etc. It's packed during summer and during winter as well.
Krubb at telefonplan: Recently tried it as it is close to a climbing center where I went climbing! It has several spots around Stockholm by I went to the one by Telefonplan.
Lådan at luntmakargatan: Awesome place where you have little "stations" to pick up different types of orders (side, main, drinks) etc. Great place to hangout as well!
Max hamburgare: I mean this is a must. Swedish fast food at its best. There is one by Karolinska Instituet Solna Campus. Very well located in my opinion!
2. Italian
Meno Male Östermalm: traditional Neapolitan pizza. Soo price worthy and it is my "go-to" nice pizza place.
3. Asian
Full moon wook at Odenplan. It is thai food and a pad thai is not more than 95 SEK. The red curry is sooo good as well which is also 95 SEK.
Eatnam at Odenplan. It is a bit pricy but super popular! Need to fight for a spot there usually. But they have really nice Banh Mi there for 100 SEK.
ESA Sushi at St Eriksplan. It has incredible sushi and it is usually very packed! It's mostly a "take-away" type of place and therefore many people are just standing outside waiting for their order to be done. I usually get the "ESA Special". It costs 130 SEK so not supercheap but it is very good!
4. Persian
I am Swedish (born in Stockholm)  but also have Persian origin! Therefore, I also find myself eating Persian food at restaurants if I don't eat it homemade when I spend an evening at my parents place
Saaghi Grill at Råsunda: It is a bit pricy but that is generally for Persian food. It costs 200 SEK but wow….you get a lot of food. I would get the "Koobideh" (grilled minced meat) or a mix where you get chicken and minced meat together.
Tehran grill at Rörstrandsgatan (st eriksplan) or timmermansgatan (södermalm): Both locations are good so depends on where you live/what is most convenient for you. Same goes here, it is not the cheapest but i love it!
5. Kebab
Midan at Odenplan: it is crowded and it feels that you have entered a different world when you are in there. They have very good food there if you wanna go for a more "fancier" kebab. Chicken, Shawarma, falafel etc etc you name it! It is also not very cheap, except at least 90 SEK but you get pretty full!
6. Indian
Indian street food Vanadisplan: Very nice vegetarian options and they have good lunch prices! Ate there once and was really happy with it!
7. General places
K25 at Kungsgatan: This is a cool "food court" place where you have all kinds of food from different corners of the world. It is a more "mingle" type of area where everyone can just get the food they want and then sit together.
That's it for me!
Hope you got hungry by reading this blogpost! // Tina 🙂
Featured image is taken by: Patrick Engeler, previous Instagram ambassador. 
I am studying the Master's in Bioentrepreneurship and will be writing about my courses, my classmates, and the general satisfaction regarding this masters. Being born & raised in Stockholm and previously doing the Bachelor's in Biomedicine at KI, I know more than the average KI student about living in Sweden and the university :) Feel free to contact me: tina.sayari@stud.ki.se