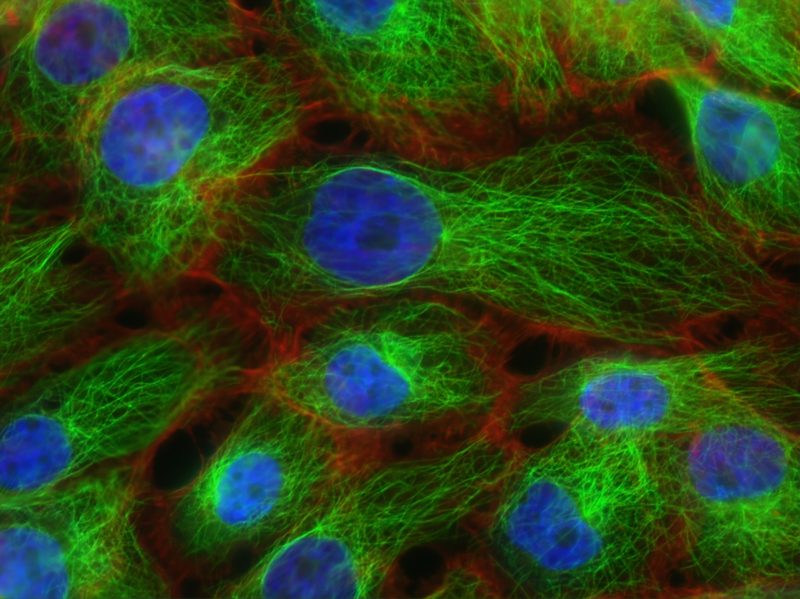 Molecular and Cellular Toxicology: Elective track (Course review)
Hello everyone! It is time to review and discuss on the elective track course: Molecular and Cellular Toxicology. During this blog, I will discuss and explain how this course is structured and carried out. In addition, I will highlight some of the most relevant aspects, as well as what you can expect from it. Finally, I will talk on the relevance that this course had for preparing myself for the thesis project I will start on December.
Course structure 
As its name says, this is an elective track course. This means that we can choose between the molecular and cellular toxicology track or the health risk assessment track. Obviously, I chose the molecular track and for this reason I will exclusively talk about this one. This is a course that lasts 6 weeks and comprehends a total of 10 credits.  The course is structured in 5 modules (almost one per week) in which only 2 of those ones are shared with the other track. In my opinion, the election of this track is very relevant to our formation as toxicologists. This is because depending on the track you chose; you get deeper knowledge on that topic. For the molecular and cellular toxicology track, the main focus is on gaining deeper understanding of toxic mechanisms, performing in vitro studies and learning new technologies for predicting toxicity.
Another peculiarity of this course is that you can only pass or fail (Only course in which this happens). To pass, you need to fulfill the assessment criteria for each module. Yes, each module has its own evaluating criteria. In some modules the criteria to pass is to be actively participating on all the discussions. In other modules, the evaluation consists of written examinations or oral presentations. I will explain this more in detail on the evaluation section.  
Topics 
I summarized all the topics contained in this course by modules in the next table:  
Evaluation 
As I already mentioned, this course is pass (G) or fail (U). This is mainly because of the nature of the course and the different modalities for evaluation. In general, the evaluation is divides as it follows: Biostatistics 2.5 credits and molecular and cellular toxicology 7.5 credits. In module 1 to pass we had to be very active during tutor and group discussions. Also, we had to prepare a very clear 15- minute presentation on the paper. Subsequently, for module 2 the evaluation was practical exam on RStudio. Then, in modules 3 and 4 evaluation relied exclusively on oral presentations of our chosen topic. Finally, in module 5 evaluation consisted of a presentation of our SciRAP evaluations and a mandatory survey.
Relevance for thesis project 
Because I will carry on my thesis project on drug safety, what I learned in this course was highly relevant. The knowledge I gained will be very useful for my project because I will work with cell cultures and predictive toxicology. As you can see, if you have chosen thesis with a molecular and/or cellular topic, this track prepares you before starting the project.  I think this is very relevant if you will work with cells and have no previous experience with such model. The preparation  this course gives you is also relevant if your thesis will focus on toxic mechanisms. Finally, if you like drug development and drug safety (like me), understand the new tools for predictive toxicology will definitely give you a boost during your thesis.
I hope you enjoyed this blog and if you have questions on this course, do not hesitate and contact me!
Aline Colonnello
gloria.aline.colonnello.montero@stud.ki.se
My name is Aline Colonnello Montero, I am twenty five years old and I come from the wonderful but busy Mexico City. I consider myself to be a perseverant person who works hard to meet all my goals and ambitions. I have a bachelor's degree in Biology and I currently study the Master's programme in Toxicology at Karolinska Institutet. My job as part of the digital ambassadors' team consists on writing blogs