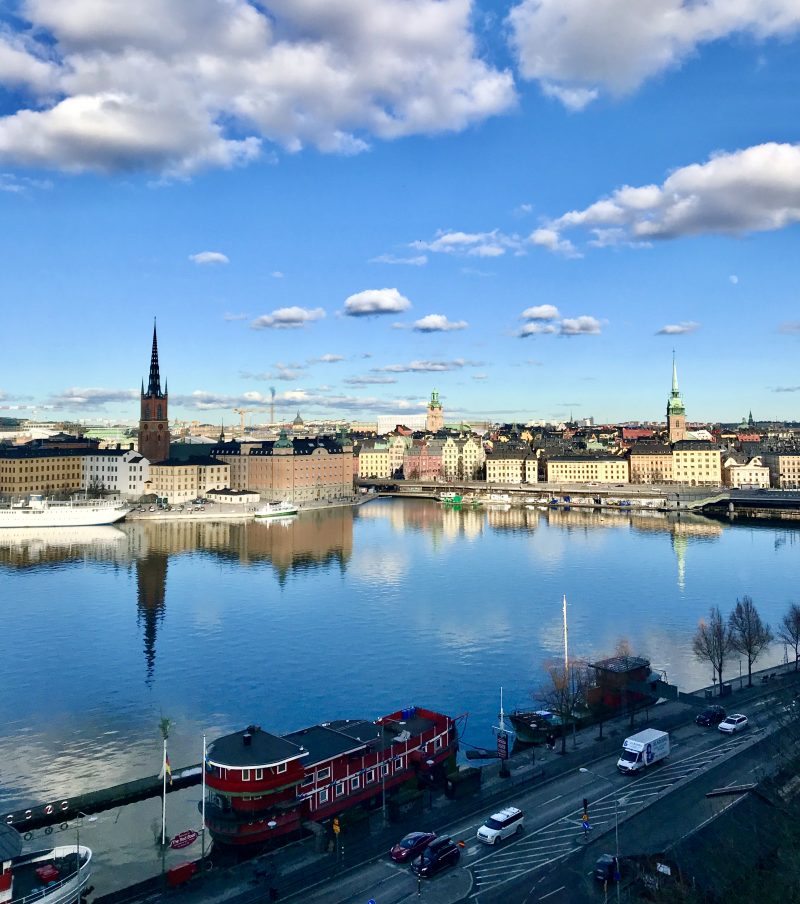 My favorite viewpoints in Stockholm
It is almost winter and Stockholm is looking grey as usual at this time of the year. Moreover, the current pandemic and associated restrictions can make your day look even grey-er (I might just have invented this term). Luckily, the city is full of outdoor spaces that are absolutely beautiful across all seasons. When I have time, I like to go out for a walk and if possible, have some food or drinks with friends while looking at the sunset. This "activity" not only helps me connect more with the city that I live in but also improves my mood and helps me relieve stress. Therefore, I wanted to share with you my favorite places for sitting and enjoying a beautiful view, which is also a great opportunity to take pictures! Here is my top 7 view spots in the city:
Skinnarviksberget
This place is definitely my favorite (also very popular among locals). It consists of rocky mountain located in the north of Södermalm, and can be accessed through a beautiful old Swedish-style street in Zinkensdam. It is actually the highest natural point in the city! Once on top of the rocks, you can see Kungsholmen, Stadhuset, T-Centralen and Gamla Stan. It is the first place I take friends and family when they come to visit, and it's definitely breath-taking. You can always find people around having food dates or drinks while facing the water. I recommend you to wear confortable shoes to walk across a rocky soil and warm clothes since it can get a bit windy sometimes.
Closest metro station: Zikensdam (Red line).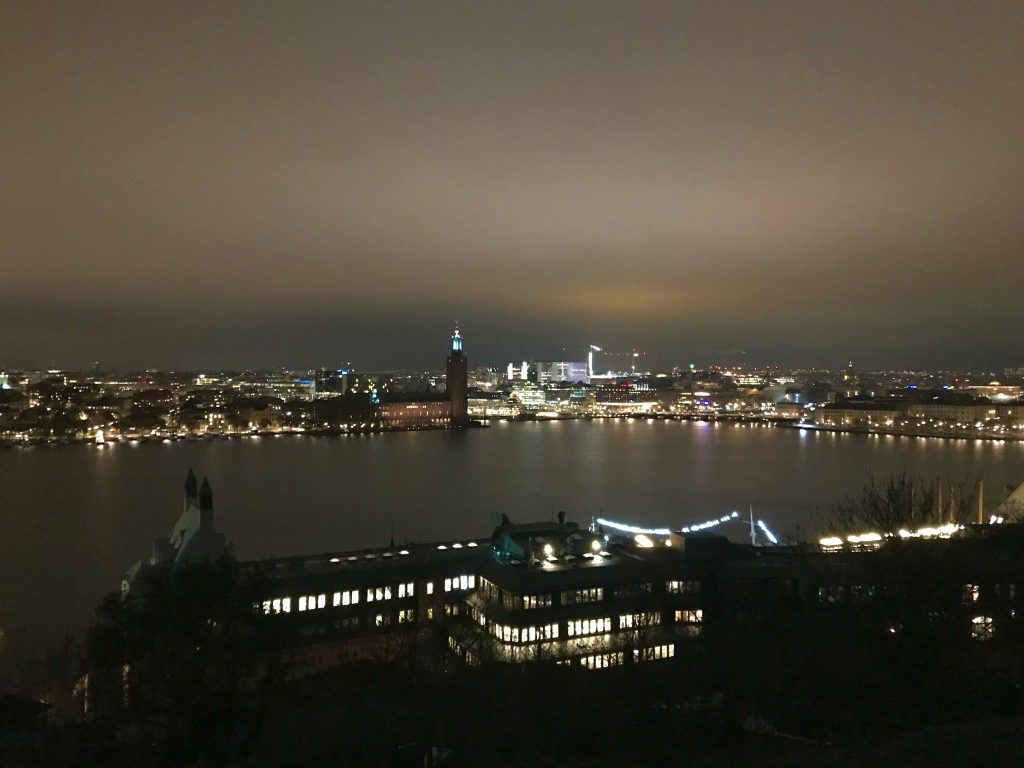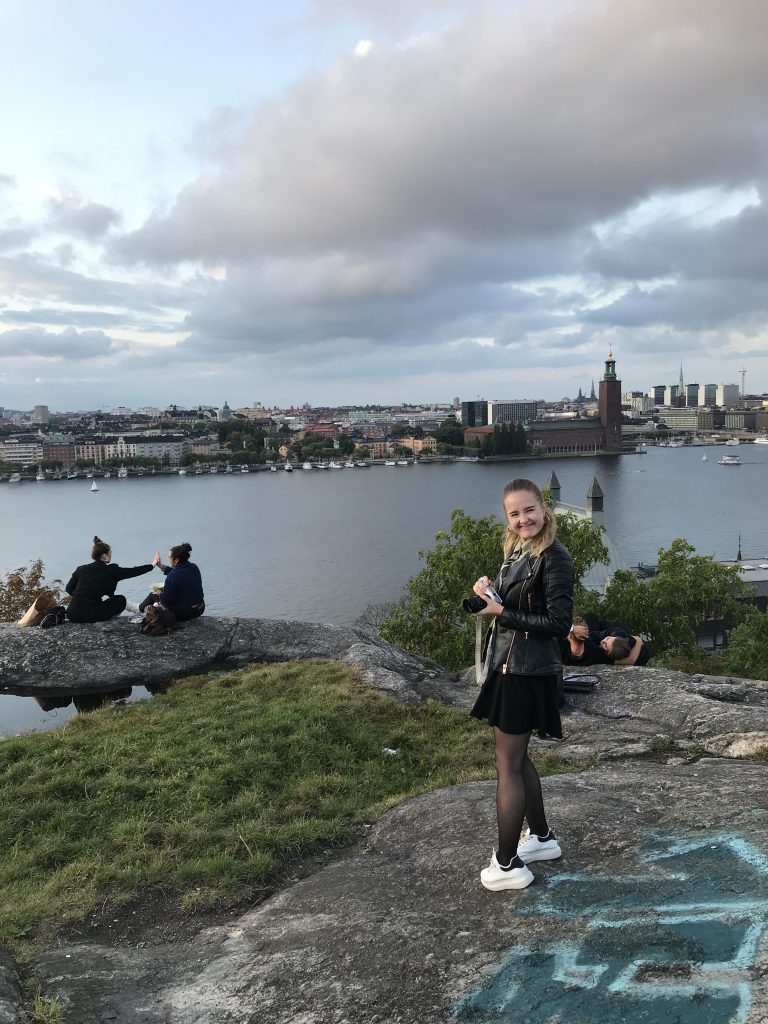 Monteliusvägen
This viewpoint is located very close to Skinnarviksberget. It consists of a trail very frequently visited by both tourists and locals. The view is quite similar to Skinnarviksberget but here you get a closer look at Stadhuset and Gamla Stan. It is not very spacious so its not ideal for staying long, but definitely a great spot for pictures.
Closest metro station: Mariatorget (Red line).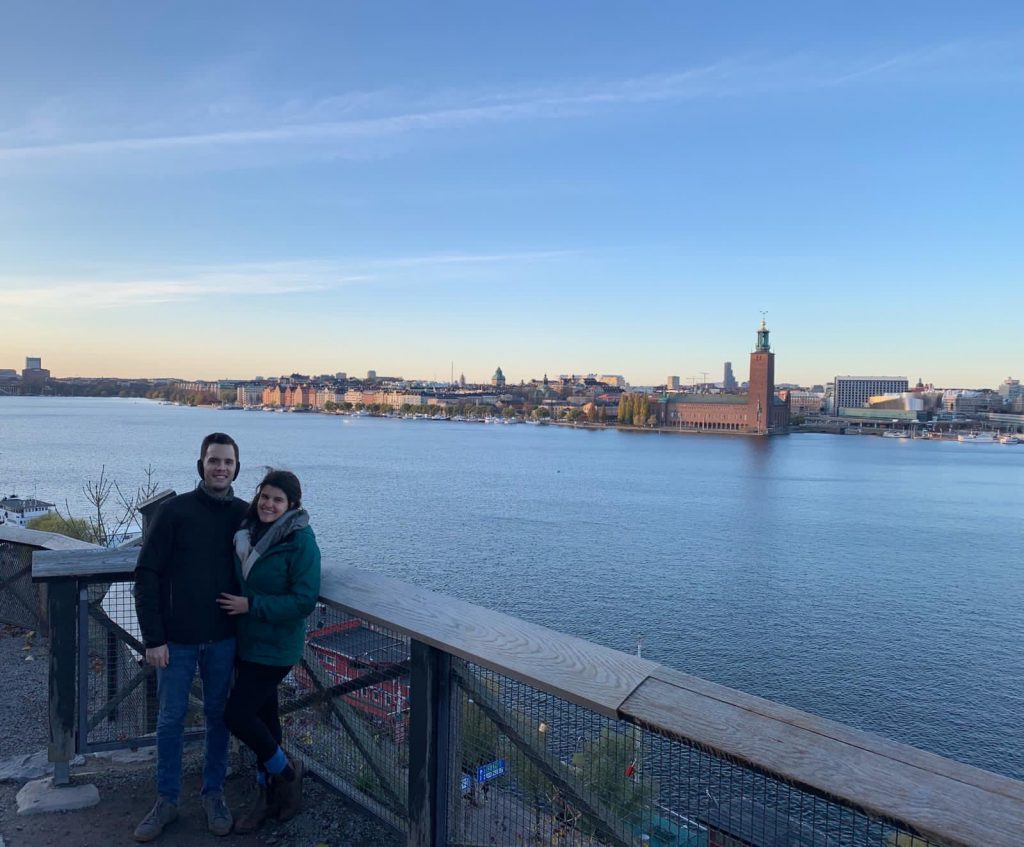 Stockholm Skyline View:
While also in the north of Södermalm, this viewpoint is on the opposite side of the island. The view you get is Gamla Stan, Kungstagarden, Skeppsholmen and Djurgarden, and its absolutely beautiful. In addition, the walk from the closest metro station towards the view point is by itself an experience. You will wonder around Katarina church and the medieval streets around it, which is one of the best places for pictures in the city.
Closest metro station: Slussen (Green and Red lines).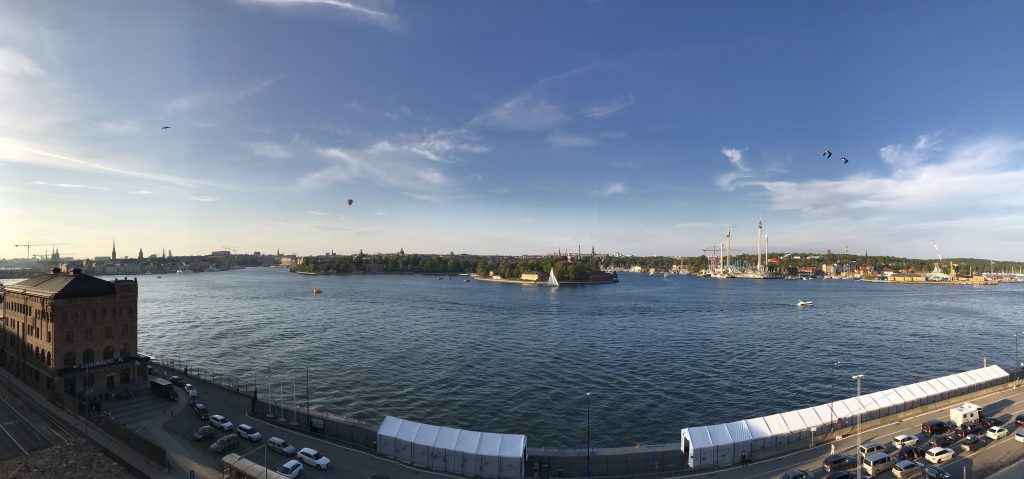 Observatoriet:
This view point is a bit different from the others, mostly because what you will be able to see is the heart of Norrmalm and the typical Scandinavian buildings from the past century. The viewpoint is at the top of a park which is located next to Stockholm's public library, which you can also see from the top.
Closest metro station: Rådmansgatan (Green line).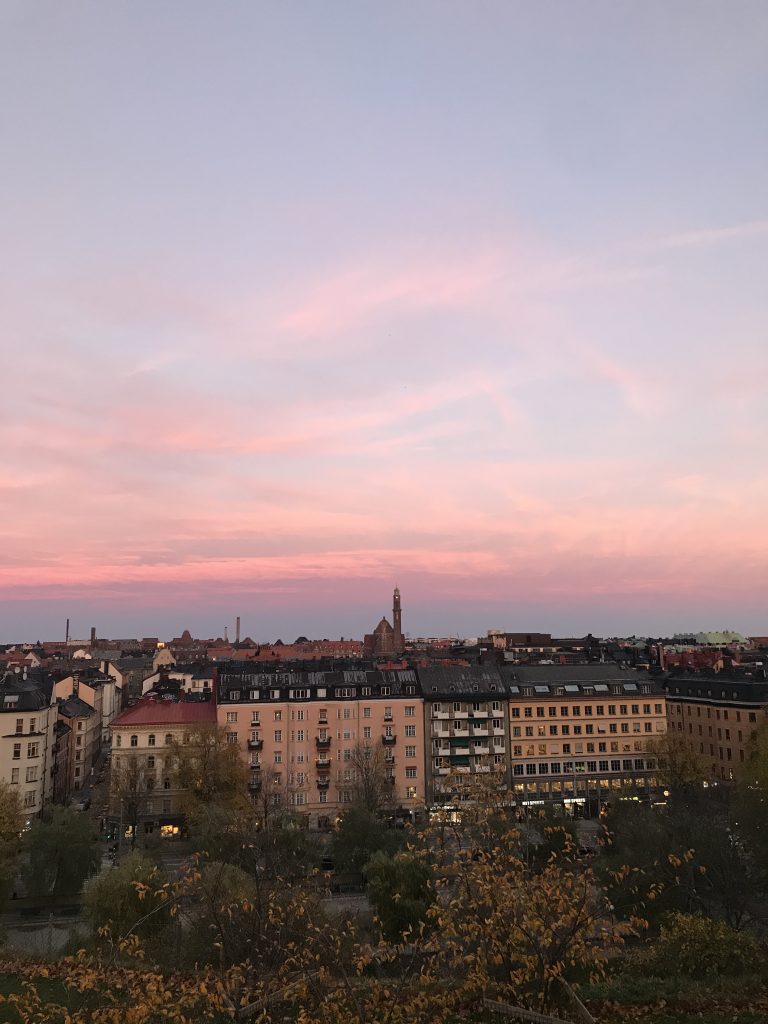 Vassparken (Hammarby Sjö):
This viewpoint is a personal favorite, I even refer to it as the "magical place". I haven't seen any reference to this landmark at any online tourist guide about Stockholm, maybe because it is located on a residential area. I discovered the viewpoint because some Swedish friends took me there when I first arrived to Stockholm, and I have to confess that ever since I have visited it at least one time each two months. Once you get to the wooden observatorium located on top of the water, you will be able to see the south of Södermalm and a series of buildings that reflect the modern Swedish design and architecture. The place is also full of ducks and swans, which is a nice added feature.
Closest station (Tvarbanan): Luma or Sickla Kaj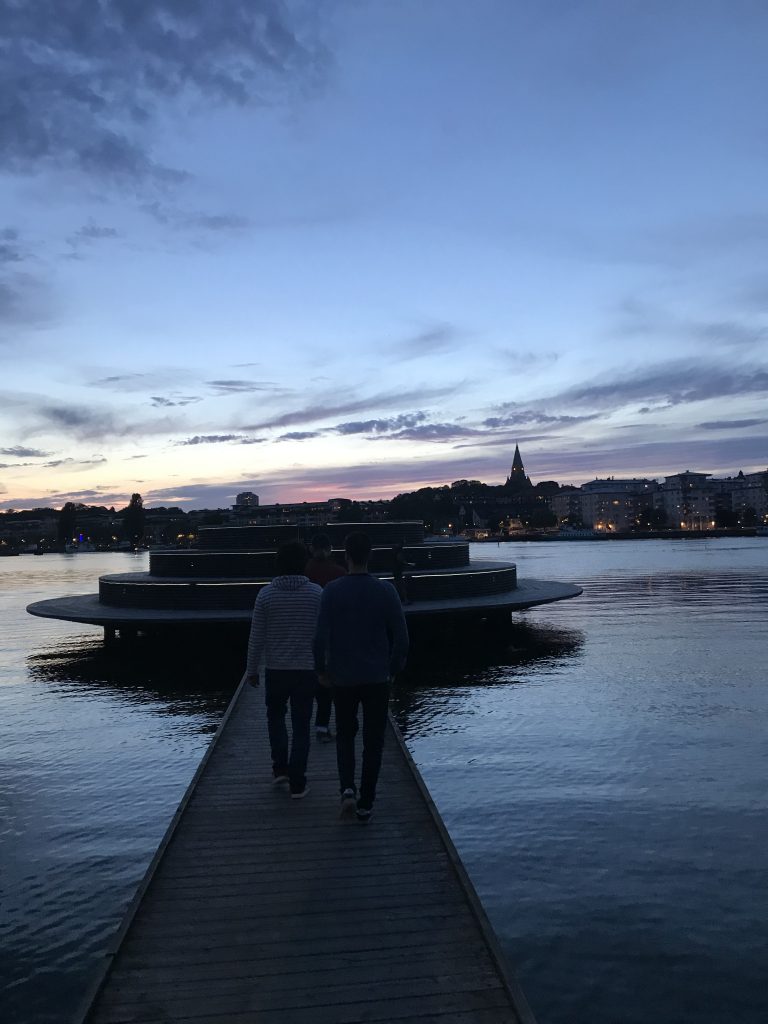 Fredhall cliffs
I have already introduced this place on my blogpost about swimming in Stockholm. It is a local's favorite, and an ideal place for an outdoors date. The place is very rocky, so I recommend you to wear appropriate shoes. Also, this place is even more magical on sunset since it faces directly to the west.
Closest metro station: Kristineberg (Green line).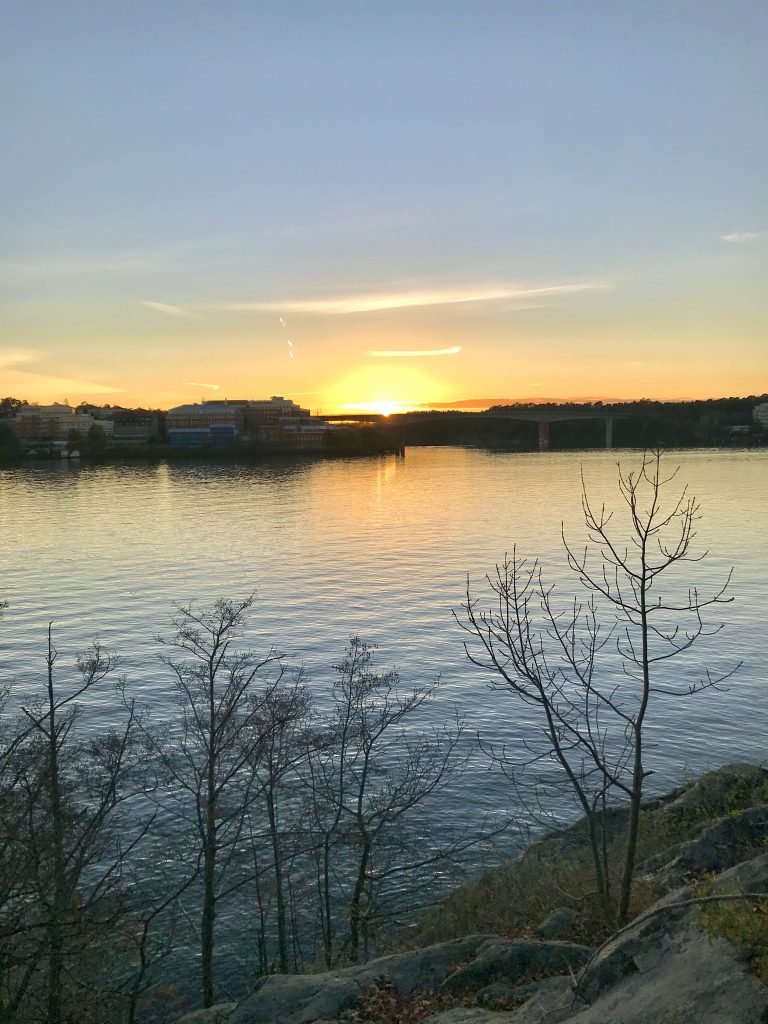 Skeppsholmen:
Last but not least, this viewpoint is a must for people visiting Stockholm just for a few days. Located in the heart of the city, it is easily and quickly accessible. Here you will be able to see part of Gamla Stan, Slussen and the Royal Palace. I also like that it is right next to the water, and also you have the Moderna Museet and other landmarks just a few minutes away walking.
Closest metro station: Kungstradgarden (Blue line).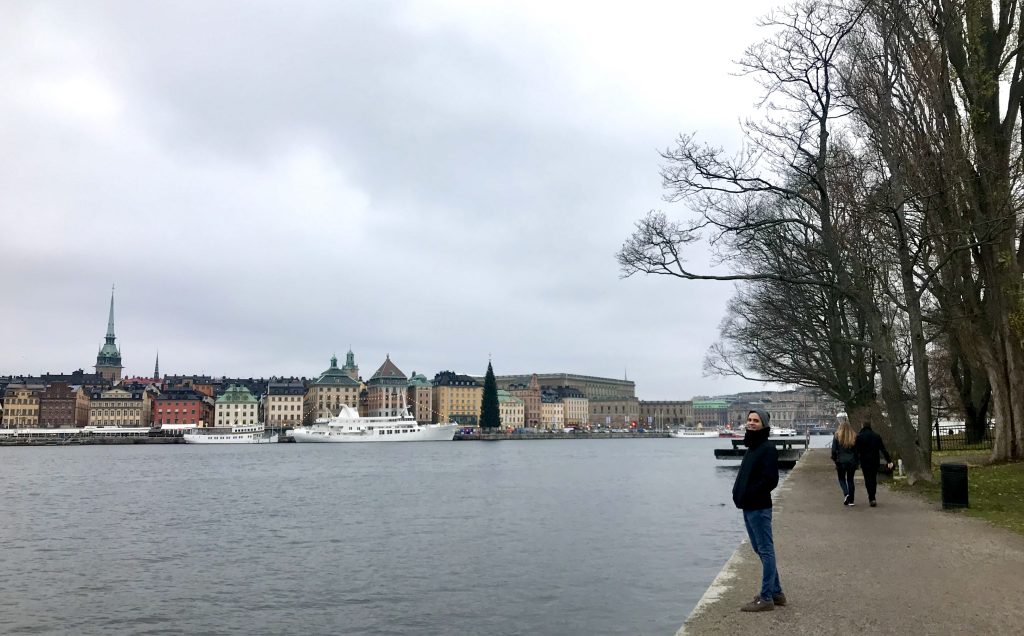 ---
Hope you enjoy the views!
Yours truly,
Julio.
email: julio.sosa@stud.ki.se
Linkedin: https:/www.linkedin.com/in/julio-sosa-maldonado-659301175/
Instagram: @julio.sosam