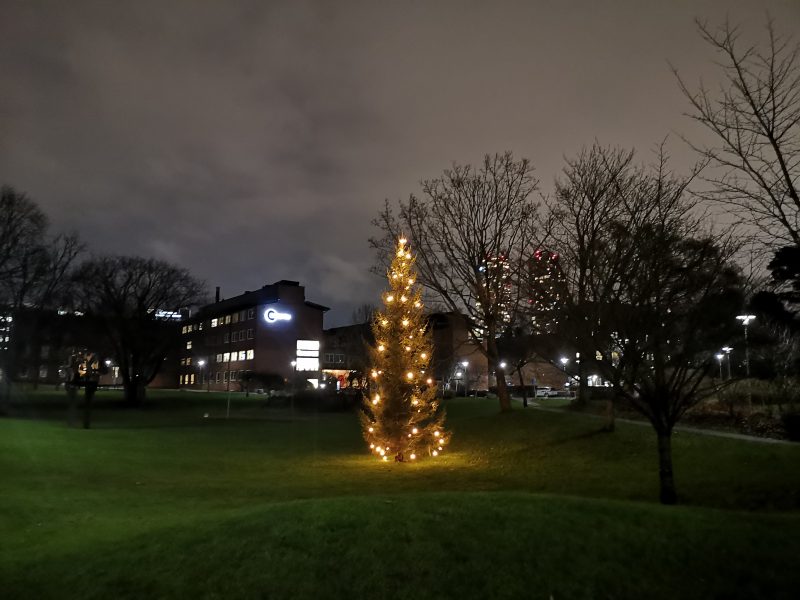 How to celebrate Swedish Christmas as an international student
What a year it has been! Some of us will not have the opportunity to travel home for Christmas. Unfortunately for myself, Australia has never felt more further away than it has now. A trip home is literally impossible, with some countries cutting off their borders to the rest of the world. But no fear! This just gives us the opportunity celebrate and embrace all the beautiful wonders that come with a Swedish Christmas. And this year especially, I feel like we need to really amplify the Christmas cheer!
First things first – Christmas-related Swedish words
Let's learn some simple words and phrases you might come across during this period:
Jul – Christmas (pronounced "you'll")
God Jul – Merry Christmas (Literally translates to Good Christmas. NB don't be afraid to say it when you pay for your groceries, leave a store or in place of goodbye)
Julafton – Christmas Eve (Literally translates to Christmas night)
Jultomten – Santa Clause (Literally translates to Christmas elf)
Julklapp – Christmas present
Julbord – Buffet of Christmas food (Literally translates to Christmas table)
Glögg – Mulled wine with raisins & almonds (usually served warm)
Pepparkaka – Gingerbread cookies (Literally translates to pepper cookies. NB there isn't any pepper in the cookies)
Pepparkakahus – Gingerbread house
Risgrynsgröt – Rice pudding (Literally translates to rice porridge. Eaten for breakfast or dessert during the Christmas period. Beware, it's a heavy dish)
Julgran – Christmas tree (Literally, Christmas tree)
Adventsljusstake – Advent candles (Literally translates to Advent candle sticks)
Fun Fact!
24 December is Julafton which, as we have all just learnt from the list above, is Christmas. In Sweden, we celebrate Christmas on Christmas Eve. On the night of 24 December, families get together to eat, drink, and open presents.
So, interested in making 2020 a Swedish Christmas? Here's what you need to know and how you can do it:
Advent – Every Sunday leading to Christmas
The first Sunday of December marks the first day of Advent. You'll find in a lot of Swedish homes and boutique stores, 4 candle sticks (thick or thin), representing the 4 Sundays leading to Christmas. On every Sunday, a candle is lit and that signals, Christmas is approaching.
So, order yourself some candle sticks and spend an afternoon getting creative. In Sweden the candles are usually numbered from one to four. You can buy some coloured hard paper and cut out the numbers or get plain paper and decorate it. But think outside the box! Maybe write yourself 4 nice messages. Every Sunday, when you light your candle/s, open up the message and remind yourself that you are awesome!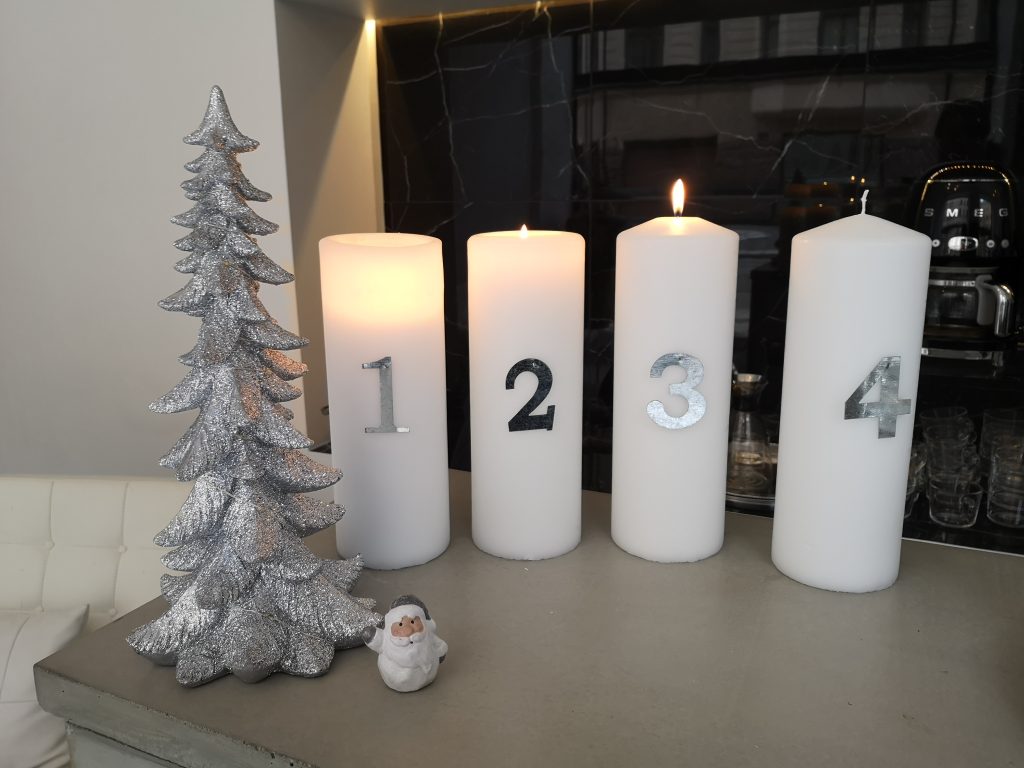 Remember, on the first Sunday you light one candle at breakfast. On the second Sunday, you light the first candle and second candle at breakfast. And so on and so forth.
Some families celebrate Advent with a Calendar. In Australia we have the classic chocolate calendar. I heard the kids here get a special gift every day! It might be a sock on the 2nd of December and the other sock on 15th of December. Maybe a homemade toffee on one day or some craft tools on another day. December must be such a ball in Sweden!
St. Lucia Day in Sweden – 13 December
Saint Lucia day is celebrated on 13th of December and it's a beautiful event. Saint Lucia is believed to be the bearer of light. In Sweden, a child is chosen to be Lucia to lead the Luciatåg (literally translated to Lucia train). Lucia wears a candle-lit crown on her head (there are real flames on her head. Apparently, that's tradition) and leads a procession of children who are also carrying candles in their hands. Everyone is wearing white. And then, a choir performs the traditional Lucia songs. It's bright and beautiful.
Find more information about how you can celebrate Lucia in Stockholm.
Christmas decorations – Start in December
It isn't Christmas without Christmas decorations. I've written an article on KI Student Blog called It's time to get mysigt! – 5 ways to cozy up at home during Sweden's winter which will help get you through this long dark winter. Now with Christmas coming, it's even more crucial for you to light up your home. Pull out your Christmas lights, maybe buy yourself a cute little Christmas tree, and take it slow.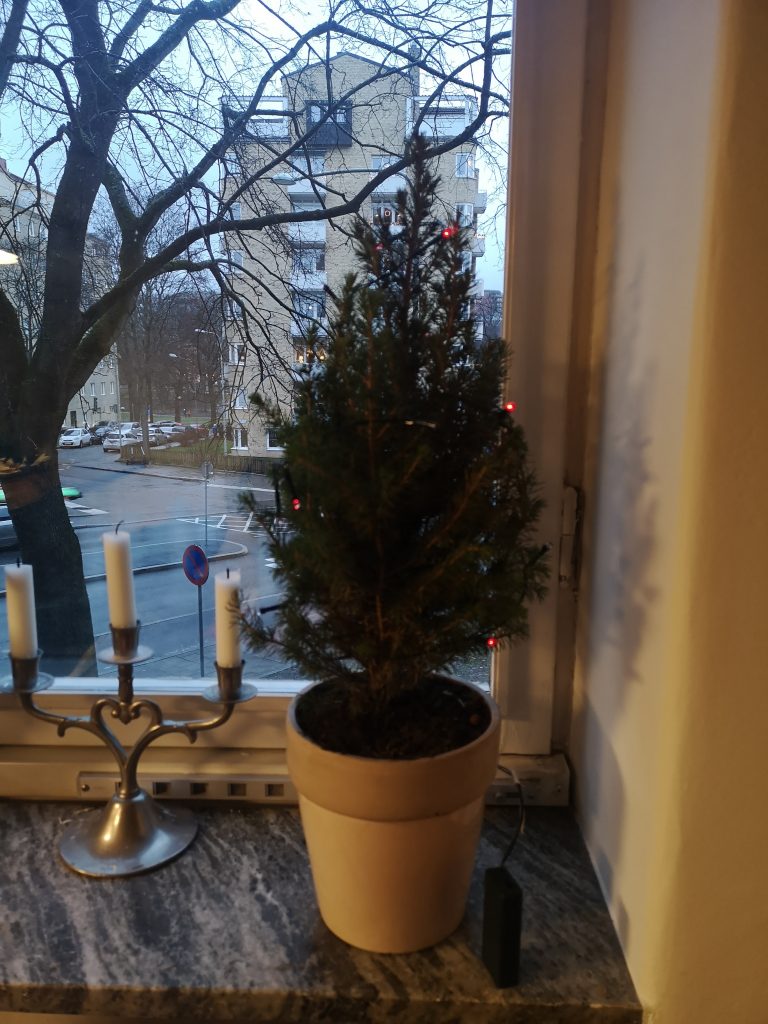 A Swedish tradition is to have a lit-up star hanging or standing by every window. This star represents the guiding star from the nativity story. It's usually made of paper and has a light bulb inside. The star is usually attached to a timer which is connected to an electrical plug (find this at Clas Ohlson) and it is lit up every afternoon until bedtime. You can buy this star at IKEA, Lagerhus, Granit, or even make the star yourself with a bit of paper and Google. Just another reason to get creative!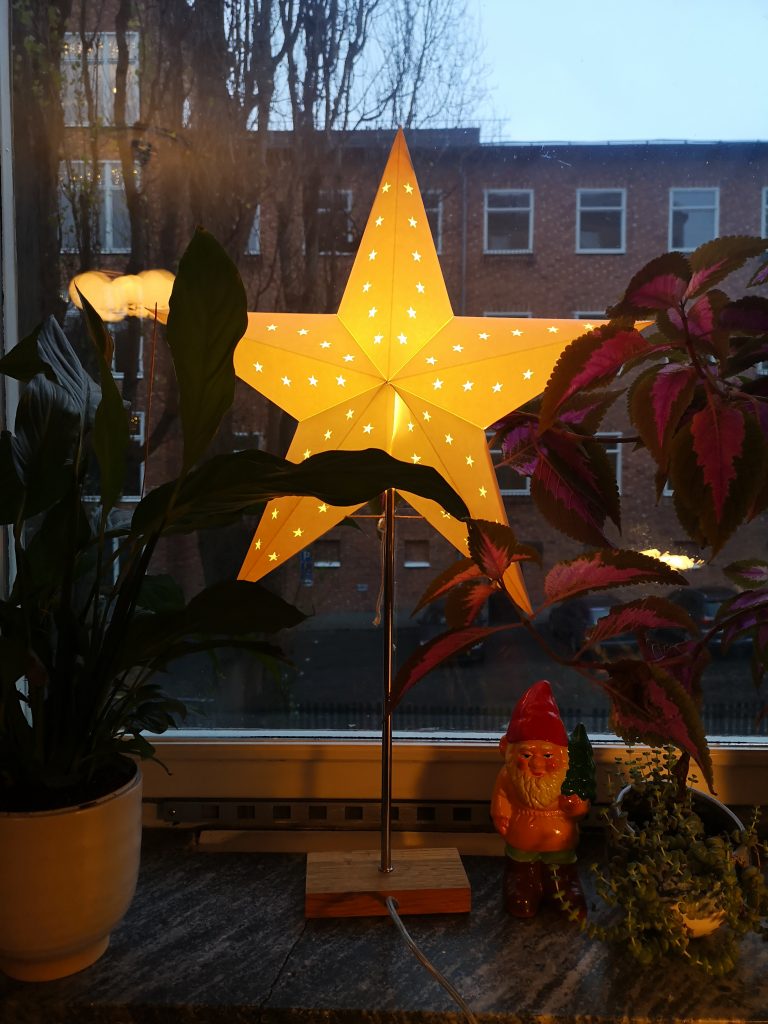 And now we hit Christmas night in Sweden
Kalle Anka (Donald Duck) – 3PM on 24 December
At 3pm on Christmas Eve, families in Sweden gather in front of the television to watch old Disney cartoons on SVT. It is one of the most important traditions in Sweden: "Kalle Anka och hans vänner önskar God Jul" ("Donald Duck and his friends wish you a Merry Christmas"). And it's the same clip every year. It's incredible how this tradition has lived on.
Food – The best part
You're probably aware that festive food in Sweden is relatively the same no matter what we're celebrating. You'll always find the classic dishes: meatballs, gravy or brown sauce, different types of cheese, pickled herring (the one in mustard sauce is my favourite), boiled potatoes, bread.
But for Christmas, there are a few more special dishes to celebrate the jolly season. Along with the aforementioned, families prepare a julbord which consists of hot and cold dishes:
Christmas ham ('julskinka')
Jansson's temptation ('Janssons frestelse') – This is my absolute favourite. It's a baked potato casserole with anchovies and cream. It's salty, creamy and potatoy. Yumo!
Smoked Salmon ('rökt lax') or Marinated Salmon ('gravad lax') – usually served with a sweet mustard and dill sauce
Classic Christmas beverages include julmust (a sweet soft drink) and glögg.
And I can't forget to mention the Christmas baking: gingerbread biscuits ('pepparkakor'), saffran buns ('lussebullar'), saffron biscuits ('saffransskorpor'), saffron everything!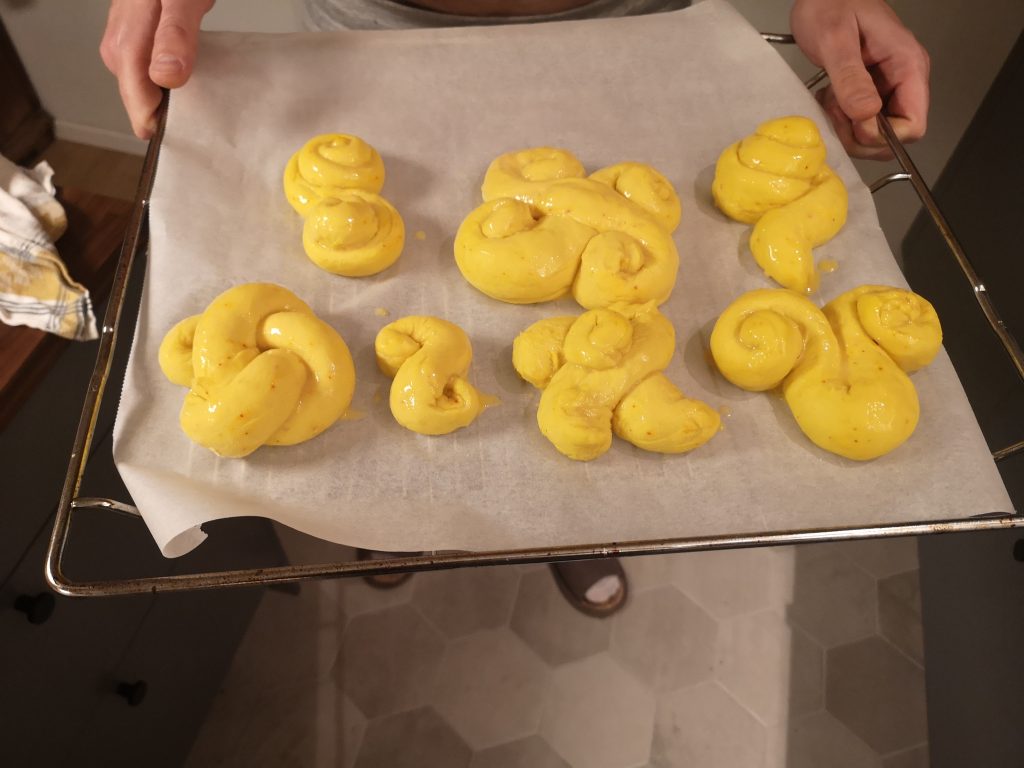 You can buy Christmas food from your local supermarkets or recipes can be found on the supermarket websites, e.g. ICA.se.
And finally, God Jul
There's so much to a Swedish Christmas and it feels like this blog won't do it any justice. But the great thing about celebrating a Swedish Christmas as an international student is that you can celebrate 2 Christmases, especially if your family is in a different time zone like mine! Get in touch with family at home and see if you can organise something together with them. If you're interested in learning about celebrating Christmas alone, read Francisca's blog called How to celebrate Christmas on your own abroad.
Merry Christmas from us to you. God Jul!
If you have any questions, please feel free to contact me at helen.nguyen@stud.ki.se or https://www.linkedin.com/in/helen-nguyen-539782aa/
Hi! I'm Helen from Australia here, currently living and loving life in Stockholm. I'm studying a Master's in Health Informatics at Karolinska Institutet. I love walking in nature, dancing and cycling around town. I love a good chat and enjoy a good hearty laugh. We can talk about nothing and discuss absolutely everything. I enjoy cooking food, falling asleep to movies and going for long walks in the forest.