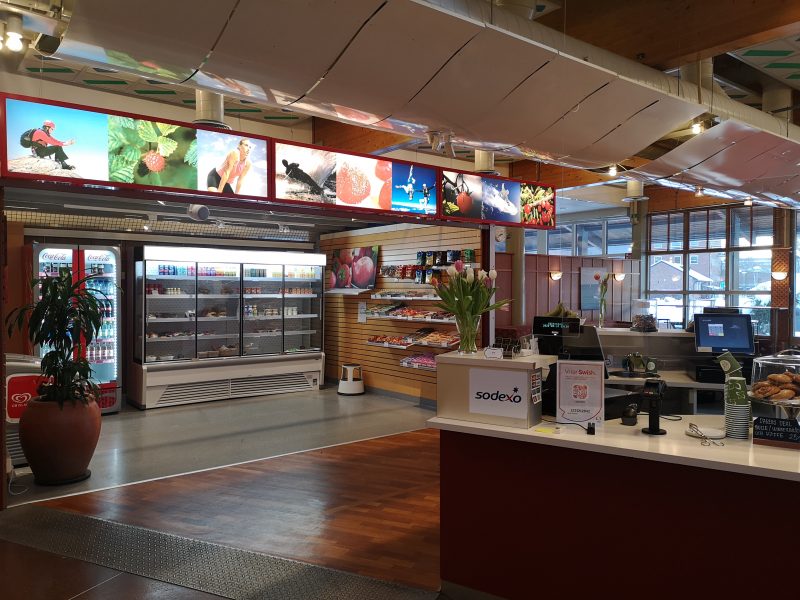 Where to eat when studying at KI Solna
Although the pandemic has lead to online learning, study rooms at Karolinska Institutet are still available for students to book at 30% capacity. I think KI's decision to provide a space for students to study in a different environment has been extremely helpful! Especially to those who are confined to 18m2 student dormitory and require some motivation or a place to be other than home.
Since lectures and group assignments are beginning to pick up the pace, sometimes I end up staying at university from 8:30 until 17:00. And seeing as I keep forgetting my lunch at home, this means that I need to find food, fast.
So, I've gotten to know the lunch areas quite well.
I would call this more of a canteen, rather than restaurant, merely because of the bain-maries and style of service.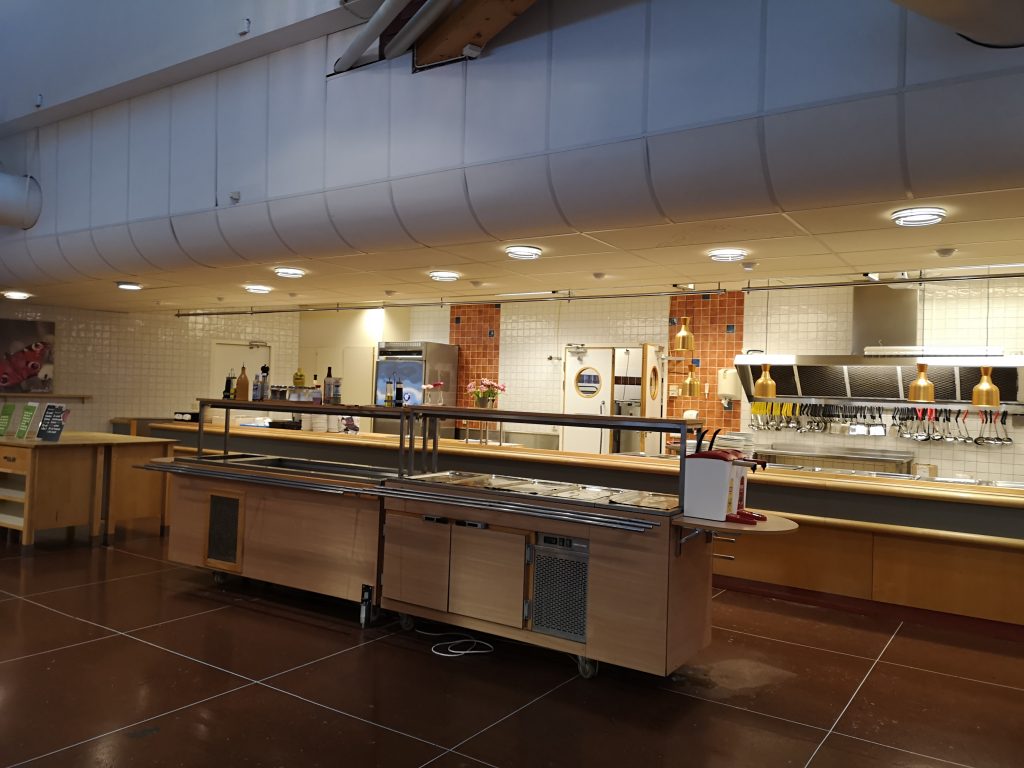 Restaurang Jons Jacob is located near the library and gym at Karolinska Institutet. It stands in a very big room with many seats where you can sit and eat the food you've ordered or the food you've brough. The cuisine is International with dishes such as green curry with aubergine, chickpeas, lime, chilli and rice or osso bucco with mashed potatoes and cheese. The food at Restaurang Jons Jacob comes with refillable drinks e.g. bubble water and soda, salad, bread and coffee. From personal experience, the portions are large and I felt no need for the extra bread or salad. But coffee? Yes, THAT I needed.
You can find the weekly menu on their website.
Address: Berzelius väg 9, 171 65 Solna
Price: 80-94kr
A little more fancy restaurant feel.
Compared to Restaurang Jons Jacob, this restaurant has a more formal feel, possibly because it's in a newer building. So, if you wanted to invite someone to a lunch meeting, maybe take them to Restaurang Nanna Svartz. The food is also delicious! There are about 3-4 options for a main lunch and there are plenty of places to sit. The cuisine is leaning more towards Swedish food e.g. Baked cod fillet with fennel salad and dill puree or Västerbotten's cheese and cream cheese-filled porta bello with couscous hash.
You can also find your website online.
Address: Solnavägen 7A, 171 65 Solna
Price: 110 kr

How do you feel about food trucks? Personally, I love the vibe it brings! Of course during the pandemic, I'm craving it.
KI Solna is lucky to have the Stockholm Street Lunch. I always find food trucks really fun and more so during the warmer weather when we can have lunch together on the lawn. I haven't tried the food here yet, having the majority of my studies in the cold and during the pandemic, BUT I have heard it's great and affordable! It seems like every weekday a different food truck and cuisine visits the campus.
See which food trucks are available at KI Solna.
Address: Hard to find the address for this but it's around Nanna Svartz väg 4, 171 65 Solna
Price: 100kr
Mae Thai is the place to go for classic Thai street food!
If you're craving something quick and easy, try out Mae Thai Express. You can find Mae Thai kiosks scattered around Stockholm and luckily now you can find the 'Express' version here. I discovered this while working at Widerströmska huset, the northern part of campus! Be careful though, you might end up in a food coma.
Order online before pick up here.
Address: Prostvägen 1, 171 64 Solna
Price: Ranges from 60-110kr
Lastly, bring your own food!
If none of this appeals to you, and all you want is some homemade comfort food, bring your own lunch.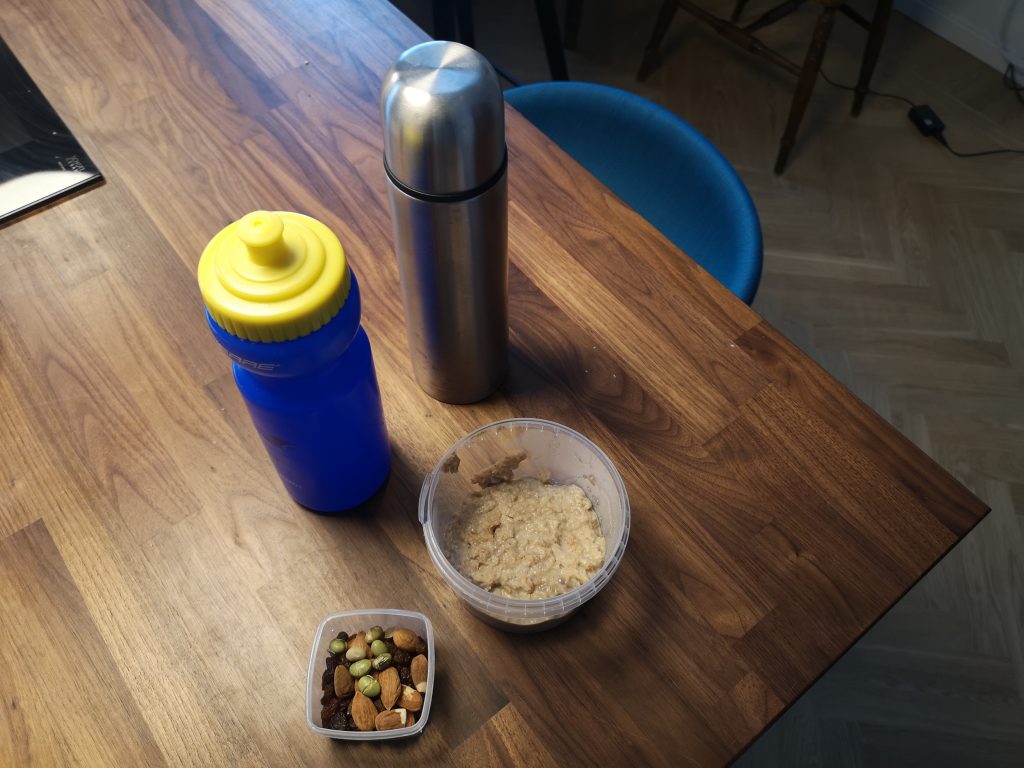 Microwaves are available in Solna at:
By Jöns Jacob lunch restaurant, Berzelius väg 3
Widerströmska huset, Tomtebodavägen 18
Sceelelaboratoriet, A-huset, Tomtebodavägen 6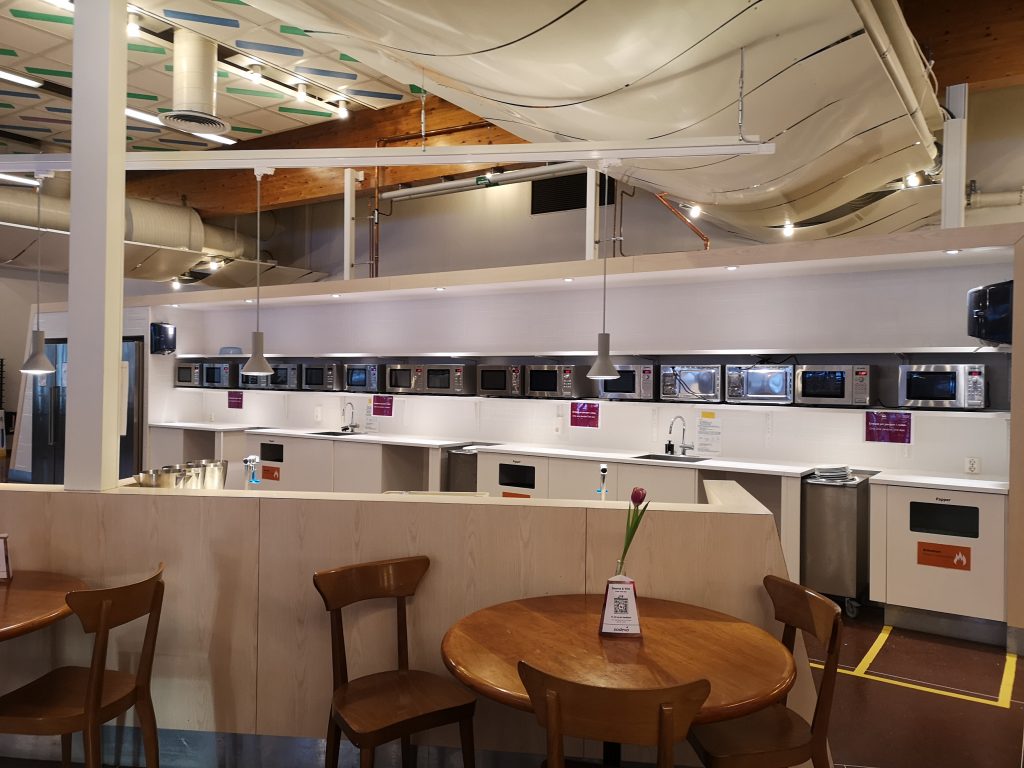 Oh, and also, Karolinska Hospital & Astrid Lindgren's Children's Hospital also houses many restaurants and cafes such as Vete Katten, Wayne's Coffee, Livet Restaurant. If you're nearby, check it out!
If you have any questions, please feel free to contact me at helen.nguyen@stud.ki.se or https://www.linkedin.com/in/helen-nguyen-539782aa/
Hi! I'm Helen from Australia here, currently living and loving life in Stockholm. I'm studying a Master's in Health Informatics at Karolinska Institutet. I love walking in nature, dancing and cycling around town. I love a good chat and enjoy a good hearty laugh. We can talk about nothing and discuss absolutely everything. I enjoy cooking food, falling asleep to movies and going for long walks in the forest.