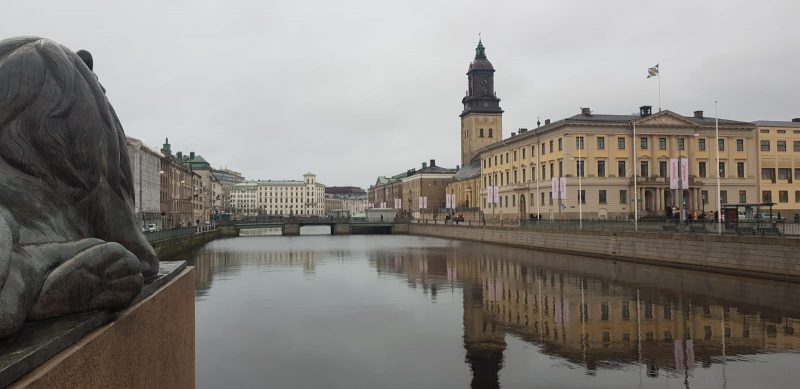 Moving to another Swedish city: Gothenburg
Hello everyone and welcome back to my blog! This time, I will present what it is like to move to another city in Sweden as part of your master studies. In this blog, more than discuss or explain, I will show you how my life has been since I moved from Stockholm to Gothenburg. During this blog, I will portrait some of my most representative experiences in this city. For instance, how I found accommodation, the beauty of the city and the peace of the nature.
Home sweet home
As many, many places in Sweden, finding a suitable accommodation in Gothenburg was not easy. For me at least, it took a couple of months looking so many options in the private market. Also, because I am not student at Gothenburg University or Chalmers I could not access the student accommodation. However, after looking and asking time after time for accommodation we found a really affordable, cozy and beautiful place to stay. If you ask me, I think the place we found was a stroke of luck! My advice to get accommodation here would be just to look, ask and watch out for scammers and unsafe areas.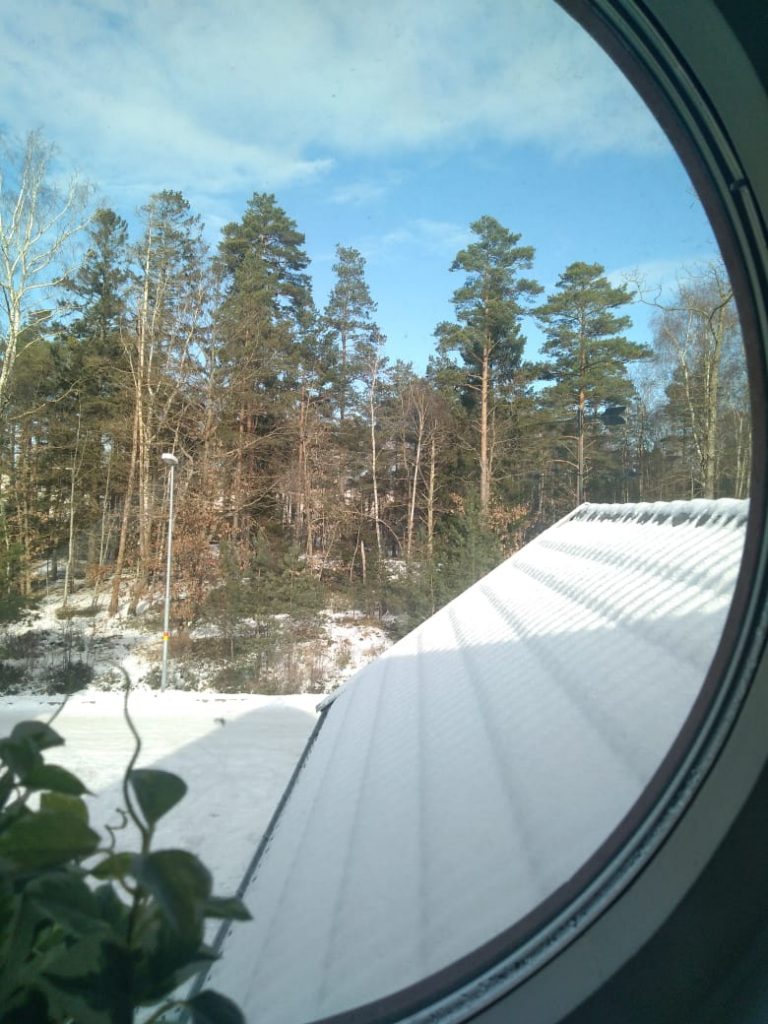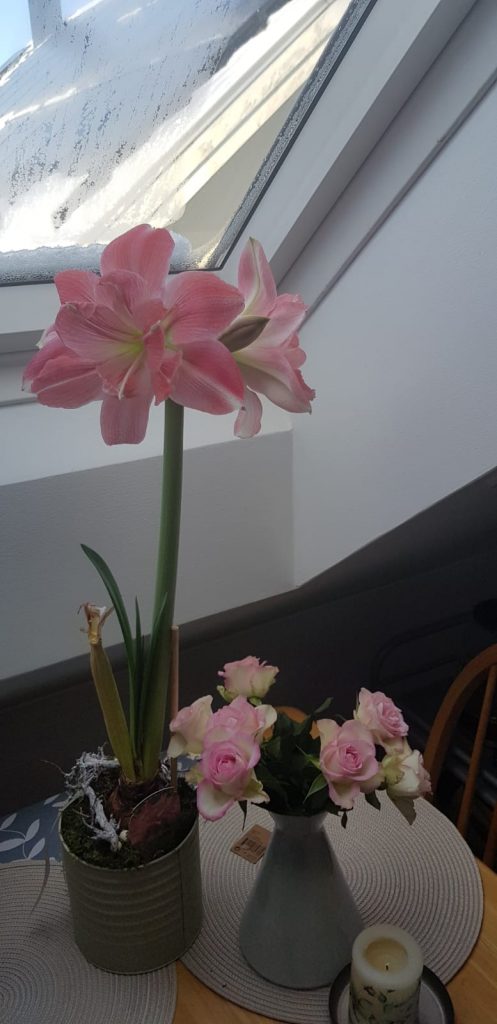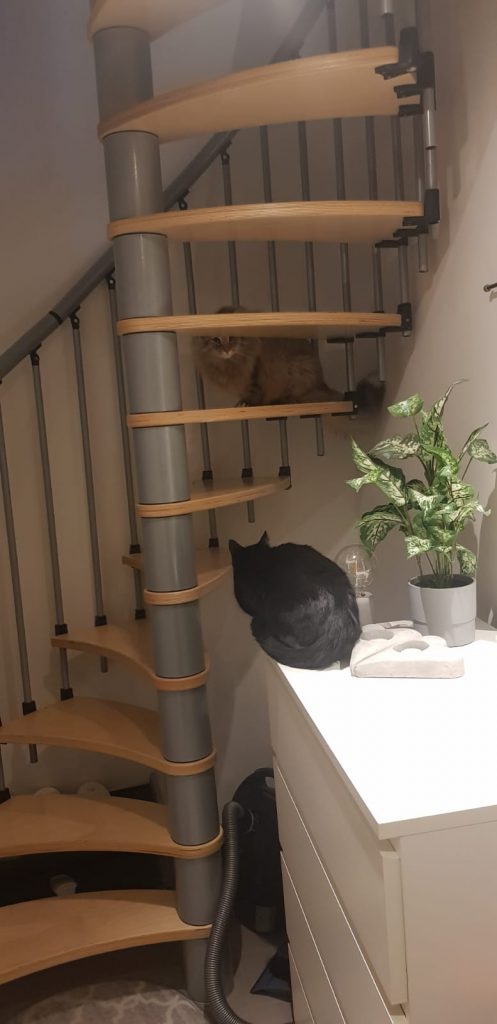 The city of Gothenburg
Despite Gothenburg being smaller than Stockholm (580, 000 inhabitants), this city feels very big and very alive. To me, Gothenburg downtown looks very much like Stockholm's gamla stan. This is because the architecture design of the buildings is super similar to many of the buildings in the capital city. Also, the shopping areas are very wide and varied! However, the main difference you will find in this city is that there is no metro or tunnelbana. Here, the main mean of transportation is the bus or the tram. Another difference between Stockholm and Gothenburg, is that this last one is more of an industrial city once you are out of downtown. You will often see factories and other establishments that are not the most beautiful.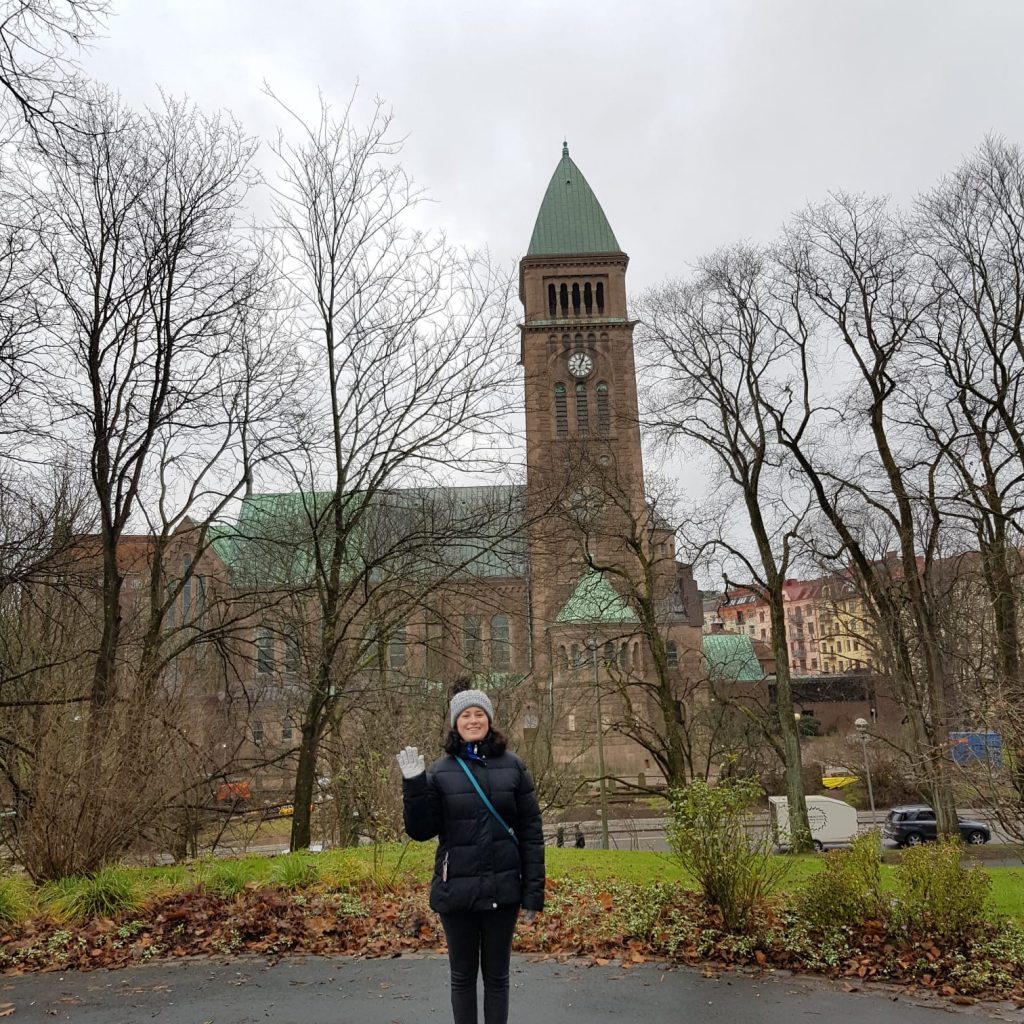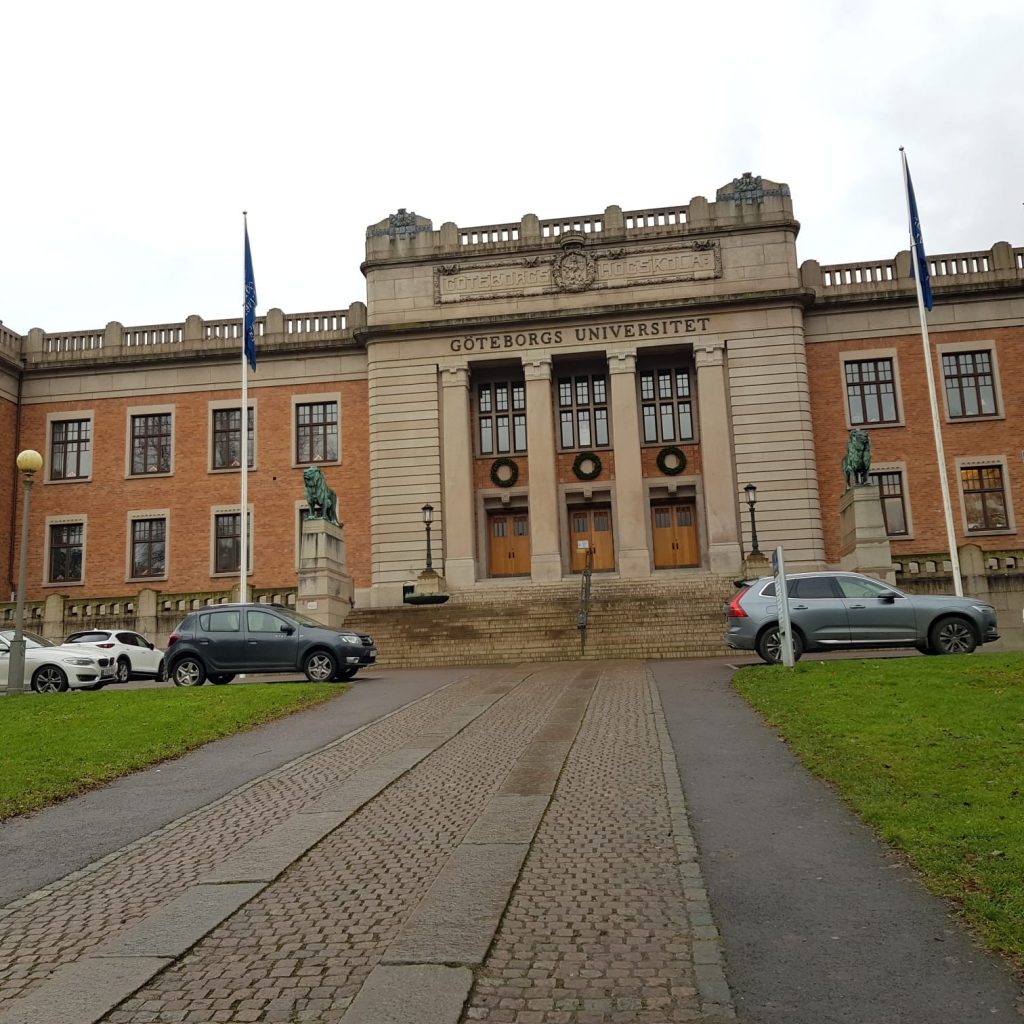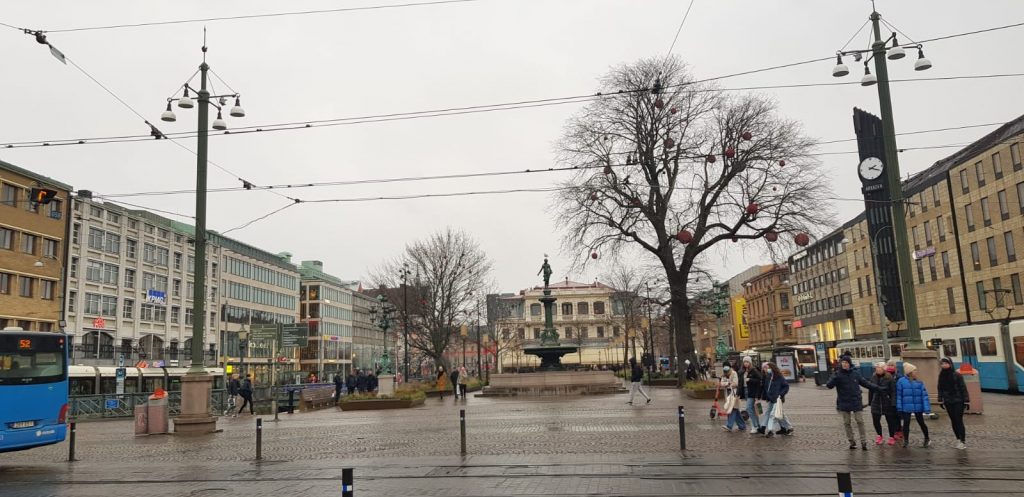 At the work
I have already talked quite a lot about my thesis project and how it is like to carry out a thesis at a pharma company. However, the reason why I had to move from Stockholm to Gothenburg was because of my thesis project. Given that I have talked a lot about my thesis project experience, in this section I want to describe how my working days feel like. I wake up every morning at 7 am, I get myself ready and I walk to the bus stop. When I arrive, I check my e-mail and calendar to see what I have do that day. Then, I just do my things, drink some coffee from time to time and also enjoy watching outside. Sometimes, work can become very exhausting or monotonous and taking a moment to look the views outside is really helpful. At my workplace, Indeed, I have very nice views to the snowed mountains.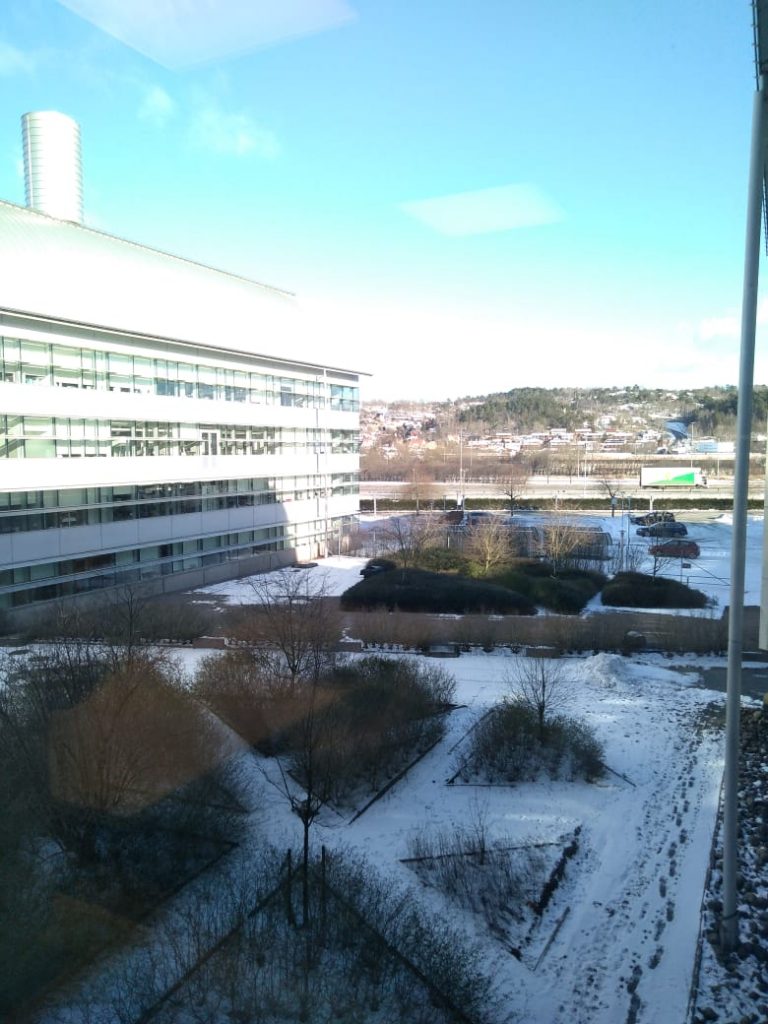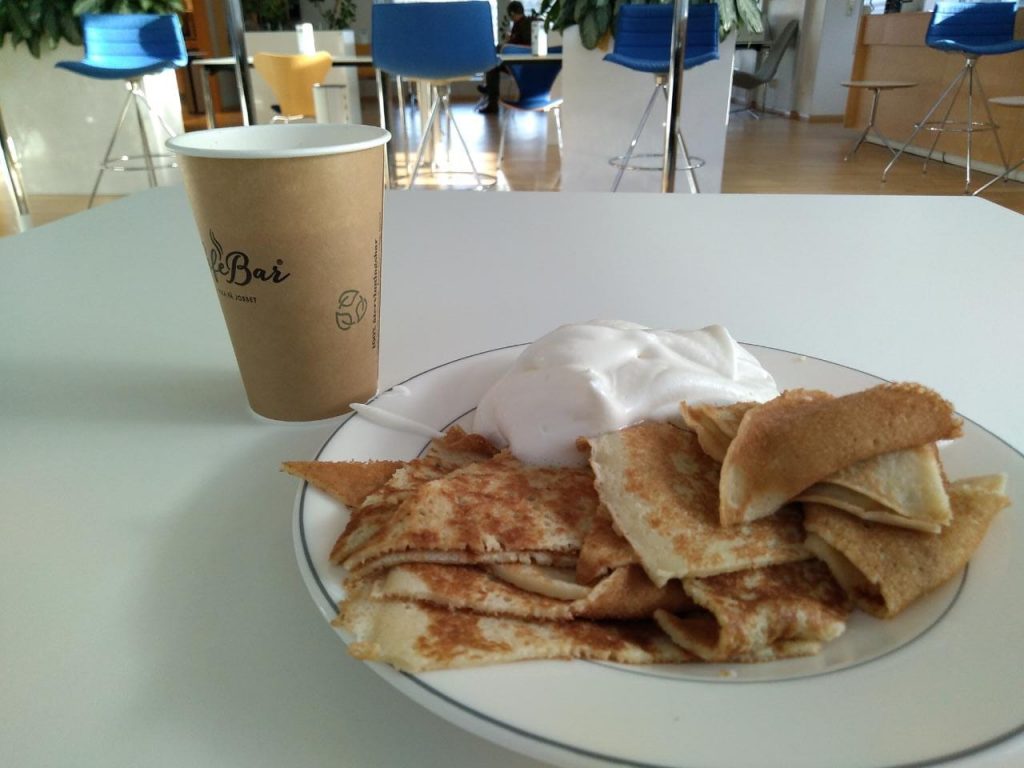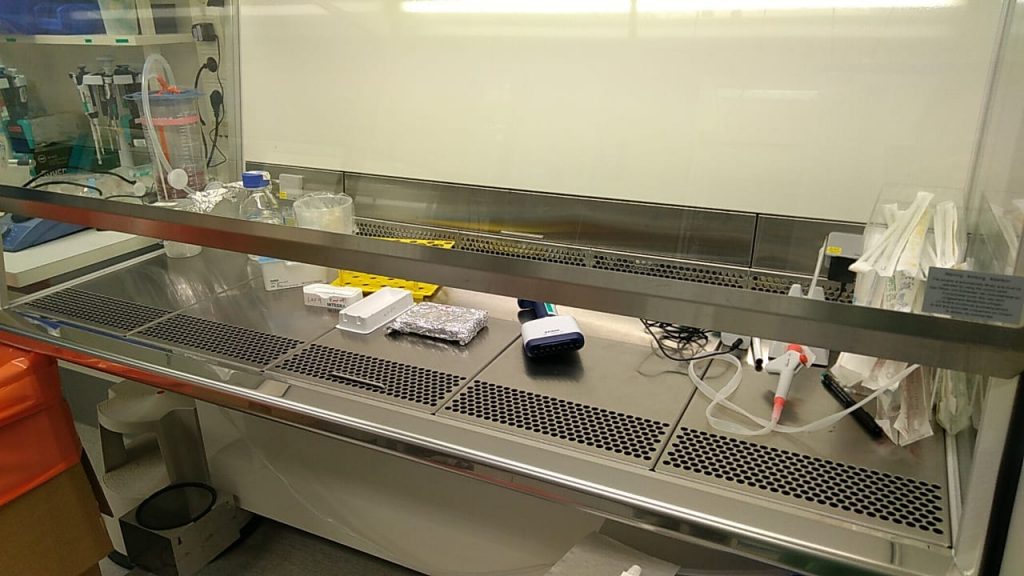 Into nature
In line with the place I found for living and the beauty of Gothenburg, the presence of nature almost everywhere makes this place magic. Despite being a very industrial city, Gothenburg has also some significant amount of forest and even huge lakes! The place I live is almost like a dream because the closest forest is just 50 meters away from my door. In addition, in that same forest there is an amazing lake called Sisjön. Now that is winter, it is a great place to skate because the whole area of the lake gets frozen! Also, in this forest area, there are grill zones and running/ walking paths to always have the chance to exercise.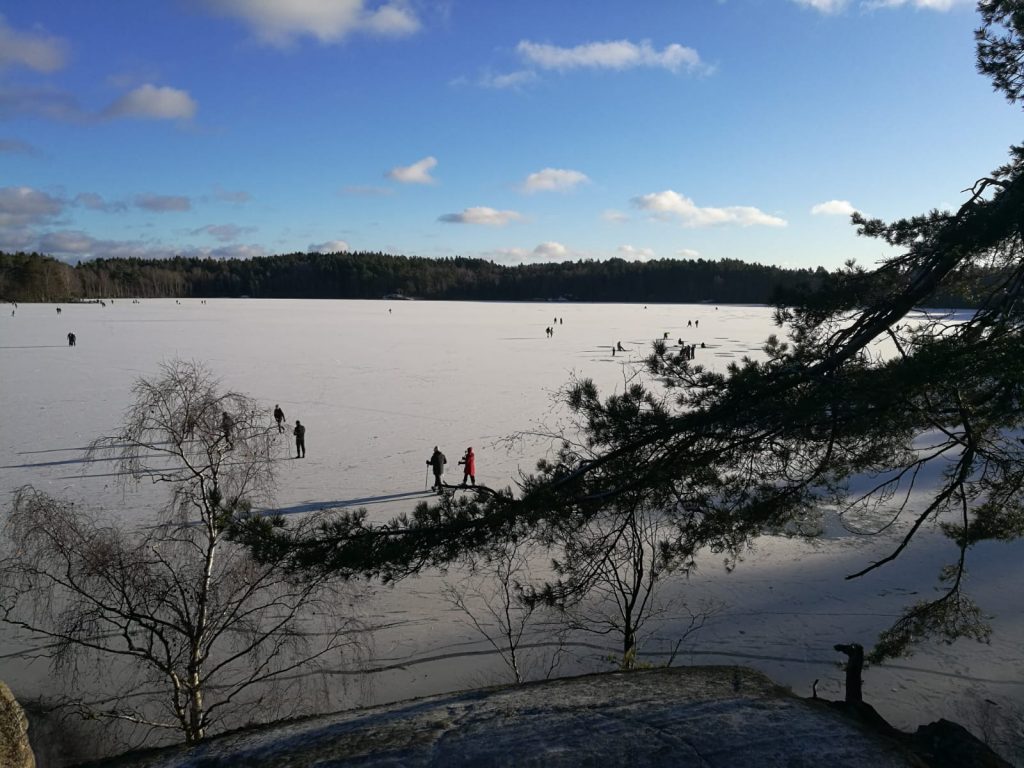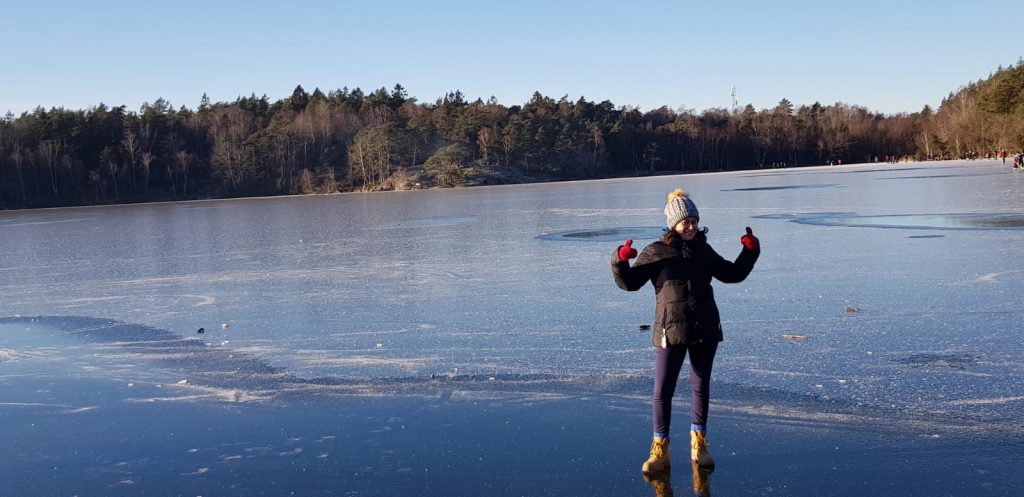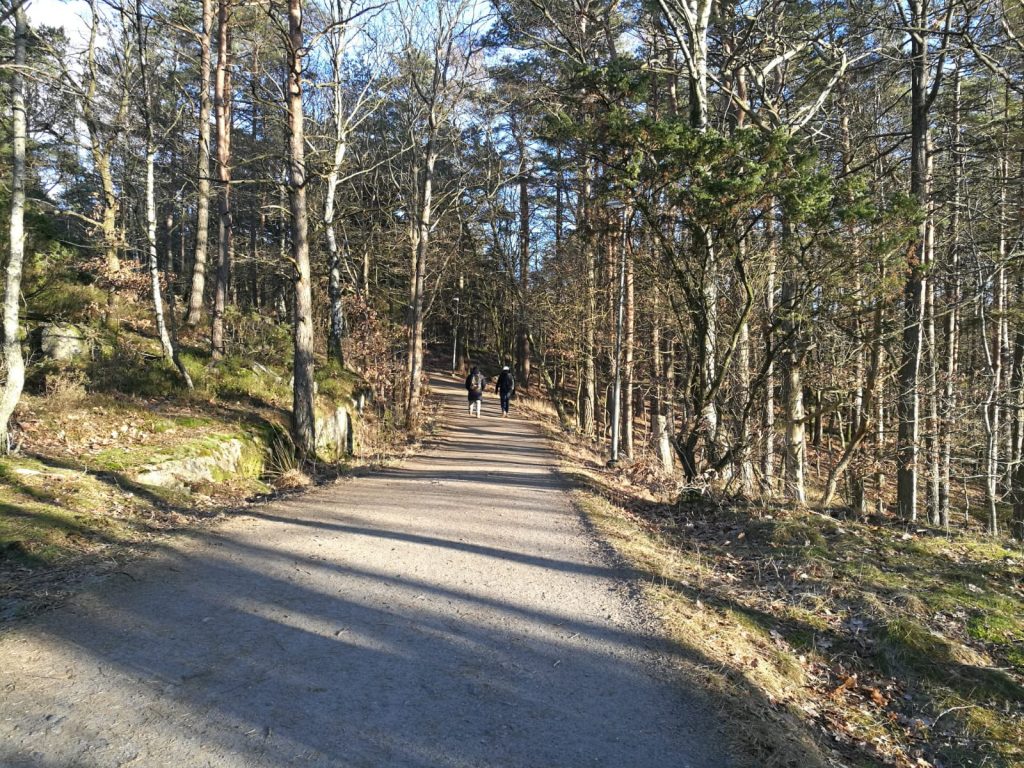 I hope you enjoyed this last blog and if you have questions, do not hesitate and contact me!
Aline Colonnello
gloria.aline.colonnello.montero@stud.ki.se
My name is Aline Colonnello Montero, I am twenty five years old and I come from the wonderful but busy Mexico City. I consider myself to be a perseverant person who works hard to meet all my goals and ambitions. I have a bachelor's degree in Biology and I currently study the Master's programme in Toxicology at Karolinska Institutet. My job as part of the digital ambassadors' team consists on writing blogs