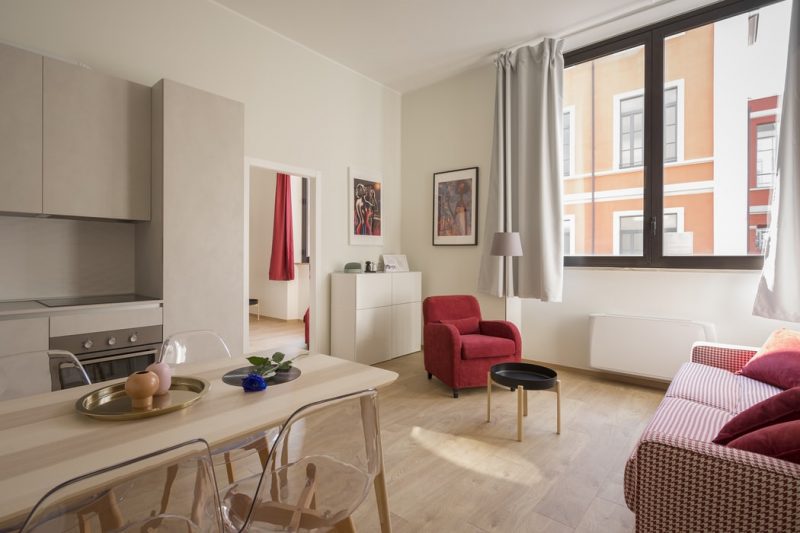 How to find accommodation: for couples
Finding accommodation in Stockholm is not easy, especially if you want to move here with your partner. I want to share my experience of moving to Sweden with my partner. Here, I will suggest 4 options:
1. KI Housing
If you are newly accepted from Karolinska Institutet, KI Housing can be the first option. They offer 8 accommodation areas in total, but you can only apply for studio apartments, double rooms in shared apartment or family apartments if you are moving with your partner. These are 3 areas available for a couple:
Pros: good price, safe, and furnished
Cons: not many to choose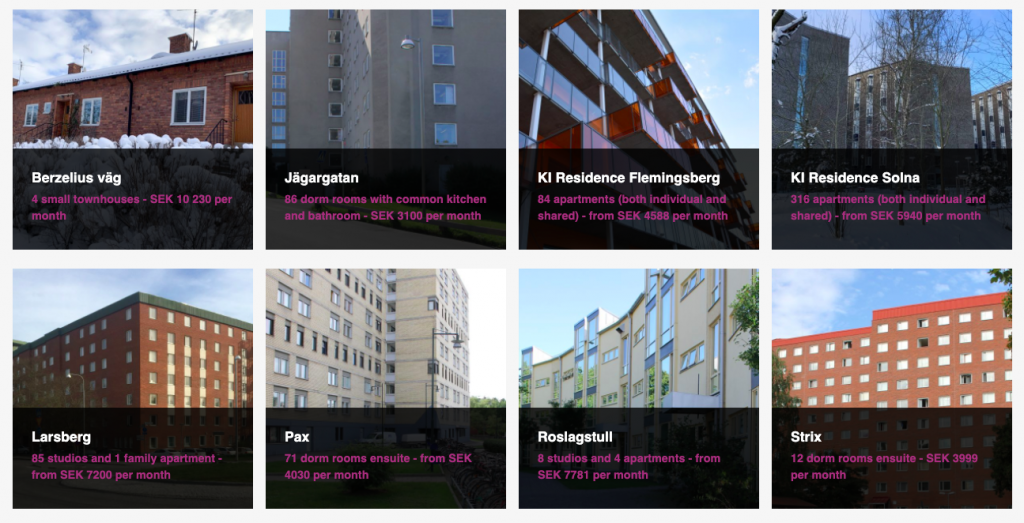 2. Blocket bostad
If you are looking for an apartment in a specific area, Blocket bostad helps you. There are many options you can choose all over in Stockholm and everyday new apartments are added. You can choose maximum number of tenants for search which is good for a couple. However, it is highly competitive and you are lucky if you get replies from the owner. Also, some owners prioritize single person over a couple tenants.
Pros: many options and well organized website
Cons: a bit high prices and highly competitive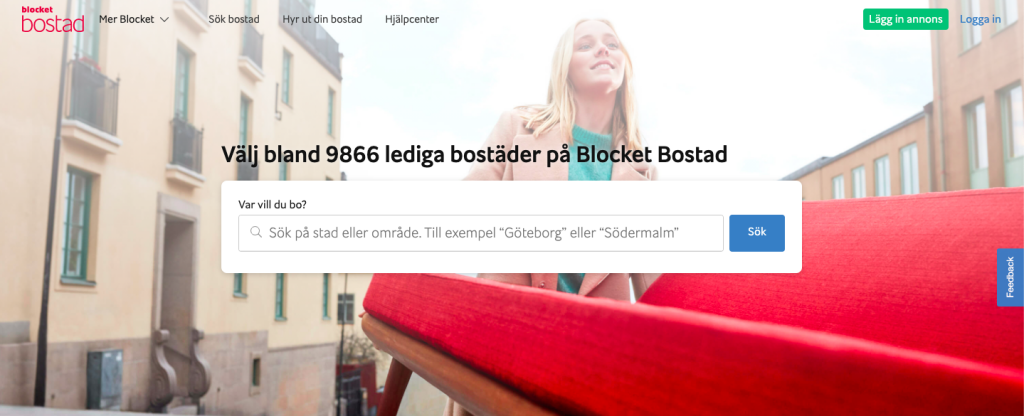 3. Bostadsförmedlingen (The Stockholm Housing Agency)
If you are 18+ years old, have your personal identity number (you can apply when you arrive in Sweden), enough time to wait, Bostadsförmedlingen offers accommodation with very good price. This agency help you to apply vacant rental apartments in Stockholm. To apply an apartment, you first have to register for housing queue. It will take time, a few days to a few years, so this could be a good option for the second year students.
Pros: even better price than KI Housing, safe, and many to choose
Cons: time consuming and unfurnished
4. Facebook groups
There are many Facebook groups to find housing and some of my classmates have found their accommodations from the groups. Since you can send DM to the owner directly, there is a possibility to negotiate about living with your partner. However, I have heard some posts are fraudulent that an owner of an apartment asked money before sign a contract. Just be careful.
In my case, I found a group which is only for Japanese speakers and the group sometimes post information about vacant apartments. The owners want a Japanese speaking tenants to rent their apartment out for the reason of easy communication and reliability. This might be a special case, but you can try to find a group related to your home country or native language.
Pros: possibility of finding good deals
Cons: could be competitive and lower reliability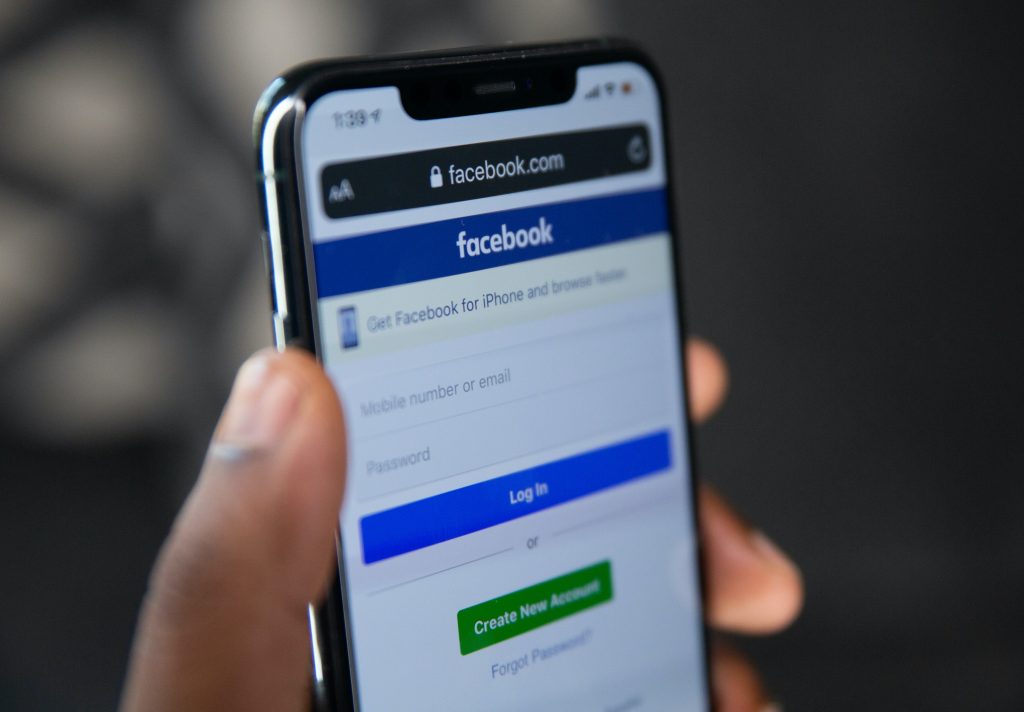 Thank you for reading! if there are any questions about moving with your partner, feel free to send me e-mail 🙂 Arigato.
Sakura
Hej! I am Sakura, a nurse as well as a public health nurse from Japan. I am a master student of Public Health Epidemiology and also a new blogger at KI. I love watching formula races and hiking. I look forward to sharing my experience with you here!