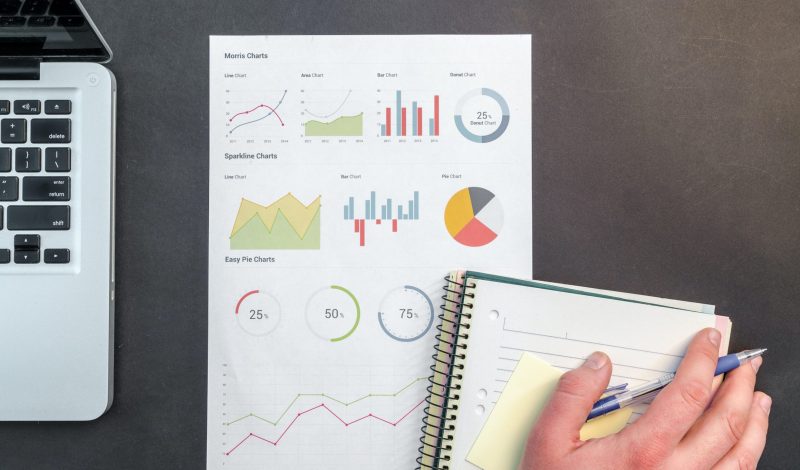 Second semester of the Master's program in Biomedicine
First year biomed master's students are in the second semester of the program right now. This term, we have multiple classes that are 3 to 10-week long each. Regarding credits, they are 4.5 to 9 credits each.
However, I advise you to not be fooled by the amount of credits. For example, Bioinformatics, for being only 5.5 credits, was incredibly time consuming! Nonetheless, I am glad I now understand the basics of Python and protein structure prediction.
The variety in classes means that we might learn from animal research ethics to R, from proteomics to digital health data, and much more.
Classes
Laboratory Animal Science (LAS) – 4.5 credits
Applied Communication in Biomedicine (ACB2) – 5 credits
Bioinformatics – 5.5 credits
Biostatistics – 6 credits
Junior Research Project/Digital Health – 9 credits
Schedule
This year, the second semester started on January 18th and will end on June 6th. The first class, LAS, was from January 18th to February 4th. The final exam for this class was on the last day.
Then, we had an event called Getting Down to Business and it was on February 5th. From February 8TH to February 26th, we had ACB2. For this class we were graded on an oral presentation (Feb 23/24) and a written assignment (due February 26th).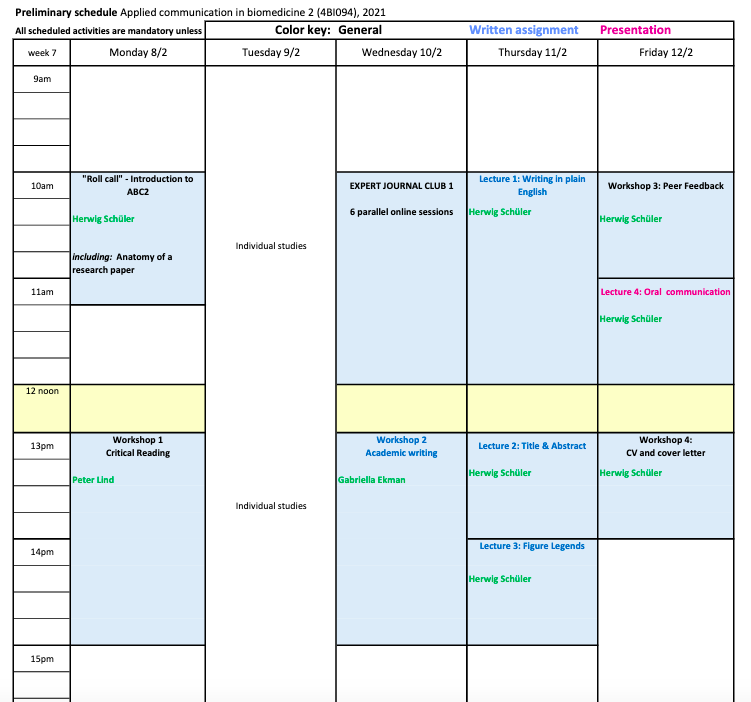 The next class was bioinformatics was from March 1st to March 23rd. We had daily assignments for the computing part of the course and a final examination on the last day.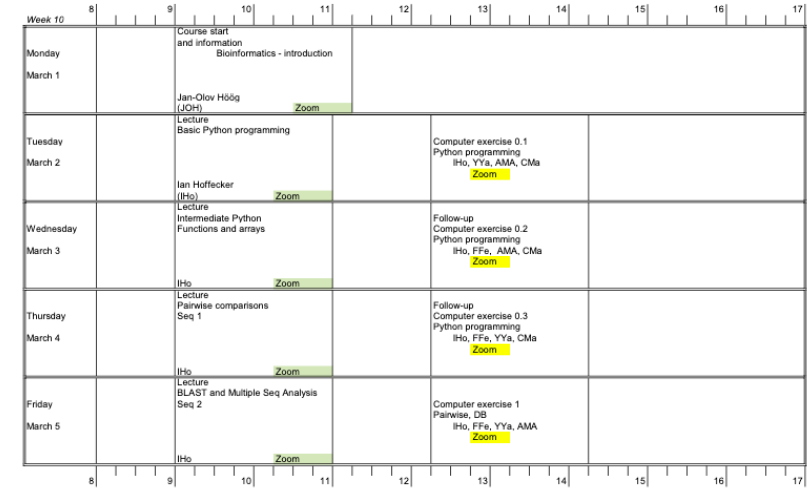 Biostatistics is from March 24th to April 23rd, with Easter break from April 2nd to April 11th (nice!). The final exam will be on April 23rd.
Then there are two options, you can either take Digital Health or the Junior Research Project. We made this choice in December of the previous year. If you enroll in Digital Health, the class is from March 23rd to June 6th. This means it starts at the same time as Biostatistics and for about a month, you take 2 classes concurrently. There is a take-home exam due June 3rd.
If you decide to do a junior project, you officially do full-time research from April 27th to June 6th, with a presentation about your work on June 4th. However, if you would like to and your supervisor agrees, you could start earlier and get used to the lab.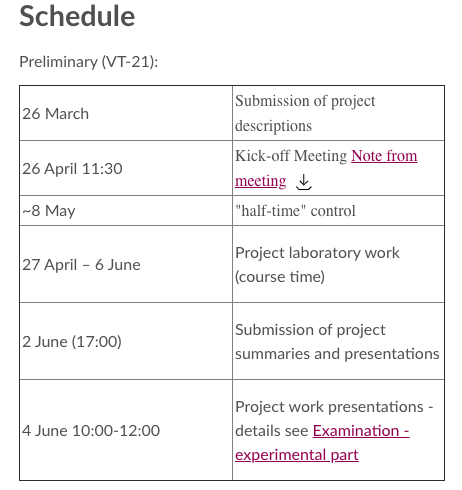 Hi everybody! My name is Alessandra, but I usually go by my nickname, Kyomi. My role in the digital ambassador team is being the new Biomedicine (MSc) blogger. I was born and raised in Peru, but I moved to the United States for my undergraduate studies. After graduation, I worked for 2 years in a neuroscience lab. Now, I have moved to Sweden to be a student at Karolinska Institutet!