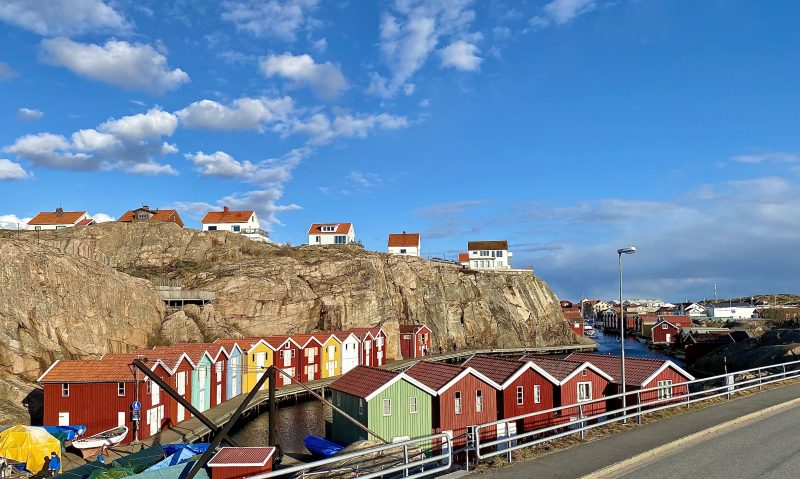 A guide for your next road trip to the Swedish west coast
Sweden is a beautiful country and as its other Scandinavian neighbors, it has quite scenic landscapes and towns that are found nowhere else in the world. As part of my Easter break, I decided to travel across the Swedish west coast with friends from KI. This area of the country offers very picturesque islands, coastal towns and beaches that are quite popular among tourists, especially during the summer and national holidays. It also hosts Sweden's second biggest city: Gothenburg.
Sweden's west coast is an ideal destination for a road trip with friends because the distance between towns and cities is considerably small. You can visit more than one destination in one day without sacrificing quality time at each location. Moreover, it is a very complete experience since you'll get to experience a big city as well as the countryside.
Here is a guide to a 4-day-long road trip across the Swedish west coast:
Moving around:
You'll need to rent a car so you can move freely across towns. Prices are quite affordable, specially if you rent it with friends. There are multiple car rental companies and apps operating in both Stockholm and Gothenburg.
Where to stay:
There are many options online for vacation rentals across the west coast. I personally recommend you to book a place located around the center of the coast between Gothenburg and Norway, so you can reduce time spent on the road during the trip. I personally stayed in a town close to Smögen since it was very centric.
---
Day 1: Road trip + Smögen
I recommend you to leave Stockholm early enough in the morning so you have time to enjoy in the afternoon. The road trip from Stockholm to the west coast will take you about 5h30m approximately. Time will vary depending on your route and where your accommodation is located.
Once in the west coast, the town of Smögen is the perfect opening for your trip. Smögen is quite popular among Swedes, and it's known for being very lively and busy in the summer. The town features include a hectic boulevard surrounded by small houses of traditional Swedish design. At the end of the boulevard you will find Smögenbryggan, which some people refer to as one of the most "Instagrammable" places in Sweden because of its colorful houses.
---
Day 2: Fjällbacka
If you are into crime novels, then this town might sound familiar to you. Besides being the birthplace of the acclaimed Swedish crime novel writer Camilla Läckberg, this town is quite known for its beauty and amazing seafood.
While walking across the entire town will take you less than 2 hours, there's a special attraction that really was one of the highlights of the trip: Vetteberget/Kungsklyftan Fjällbacka. This viewpoint is located at the top of some rocks and there you can have an astonishing view of the archipelago. Moreover, there is a low-intensity hiking trail marked with blue dots that will take you back to town through the rocky forest. To be honest, we did not know about this trail before getting there and it ended up being one of the best features of the day. You can get to Vetteberget/Kungsklyftan from Ingrid Bergman's Square. Click here for more information about how to get there.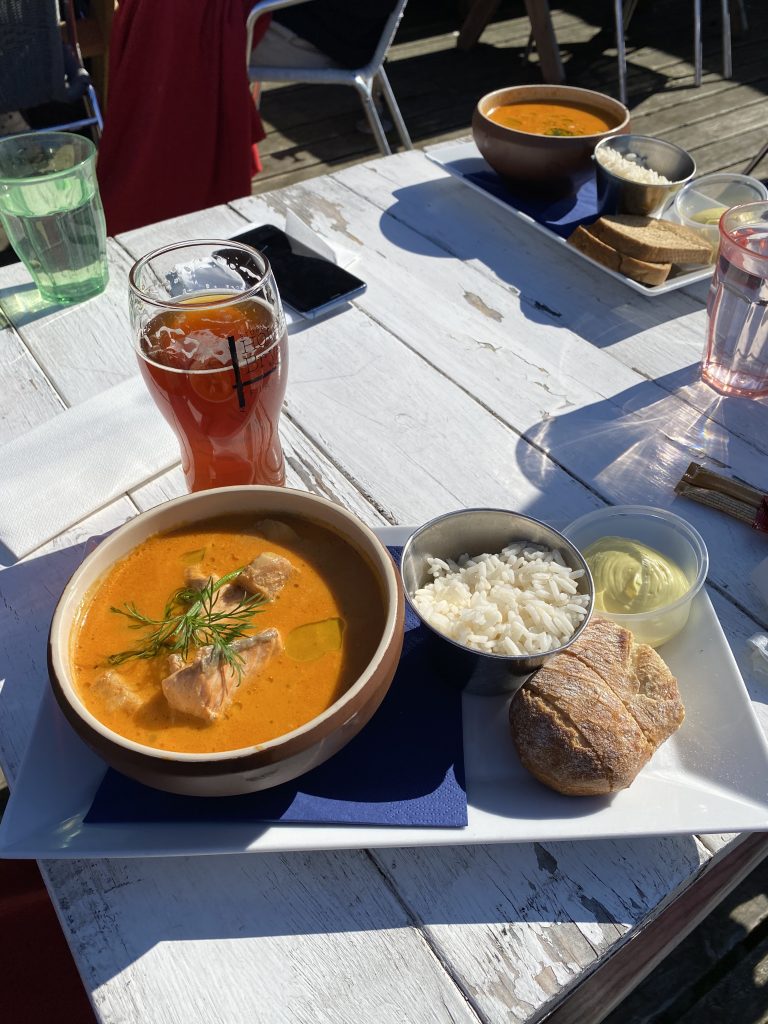 Next step on this second day was visiting the Rock Carvings in Tanum. This UNESCO world heritage site is located about 20min driving from Fjällbacka. There you will be able to appreciate art from the Nordic Bronze Age (c. 1700 BC – 500 BC). These rock carvings are very well preserved and reflect the lifestyle and beliefs of the European people during that age in time. Drawings include humans, animals and weapons. The attraction consists of a well-defined trail with information on the side about the carvings. Although its quick stop, it was definitely impressive to see.
---
Day 3: Gothenburg
Göteborg is Sweden's second biggest city. This port city is absolutely beautiful and lively. It has many traits that make it similar to Stockholm, especially architecture. Since it's a proper big city, activities to do on this day will depend on your interests and budget. My only two strong recommendations for this day would be first to rent a scooter/bike and travel across the city to maximize time, and second to visit Skansen Kronan for an amazing view of the city.
---
Day 4: Gothenburg and road trip back to Stockholm
As you can imagine, a city as big and important as Gothenburg will take many days to get around. Here you can check the city's official visitor guide for more information. The hipsterly Haga district, often compared to Södermalm in Stockholm, is also a must in my opinion. Visiting Gothenburg before heading back to Stockholm is definitely worth it!
---
Enjoy the trip and drive safe!
Julio.
email: julio.sosa@stud.ki.se
Linkedin: https:/www.linkedin.com/in/julio-sosa-maldonado-659301175/
Instagram: @julio.sosam