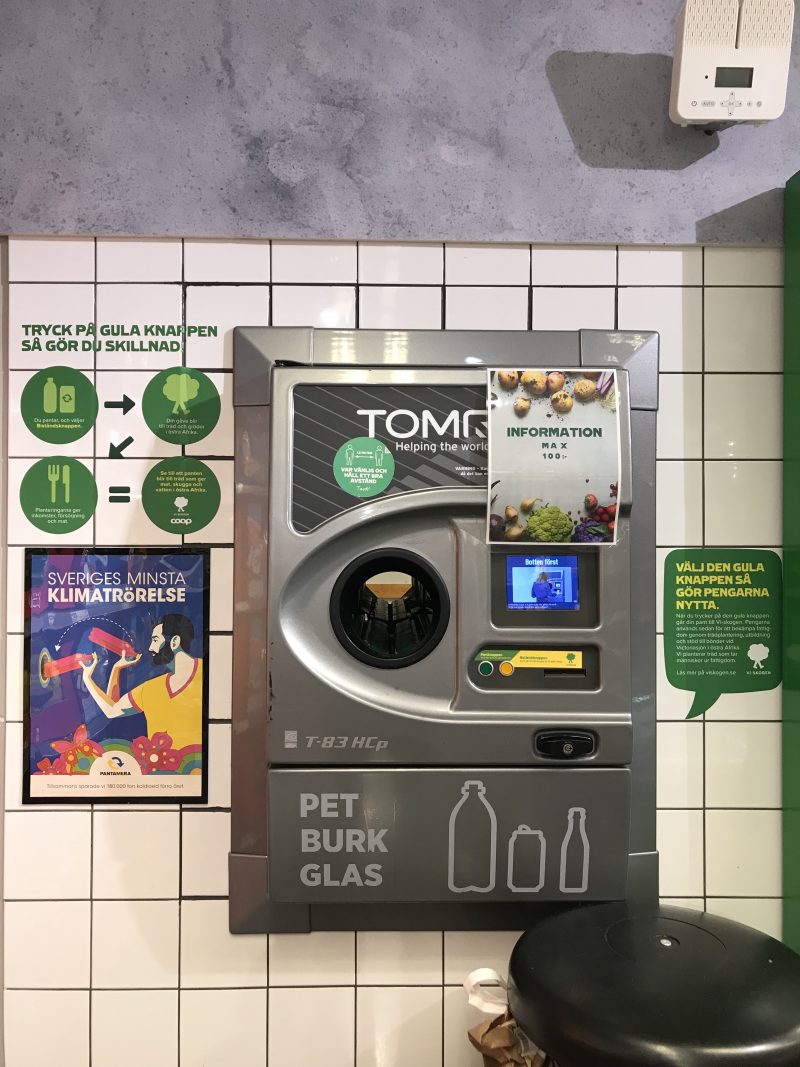 Save the environment like Swedish :)
Having come from a developing country where less attention to recycling and not many government initiatives are existing related to this matter, I did not think about the recycling culture of Sweden before moving over.
When I first arrived, I used to throw away bottles without thinking. Please note even rubbish needs to be thrown at respected bin based on the category. You will learn about it once arrived. At first, it takes a bit of time to get used to it. But later on, you will be fine. Easy process and good feeling to be part of the global effort of saving the Earth.
On my supermarket purchase receipts, I noticed the charges of 2 Kr / 1 Kr for some items which I didn't understand why showing it in separate line.
Now I know, it actually is the amount you can claim from the so called "The Pant Machine" if you return and feed the machine with eligible bottles and cans.
Huh? …….
You get money for returning rubbish? …..
Yes. It is true.
Not all products but plastic bottles and cans. E.g. water bottle, coke bottle, etc. You are rewarded for recycling these. You just need to check easily the black and white recycling symbol as shown in picture below.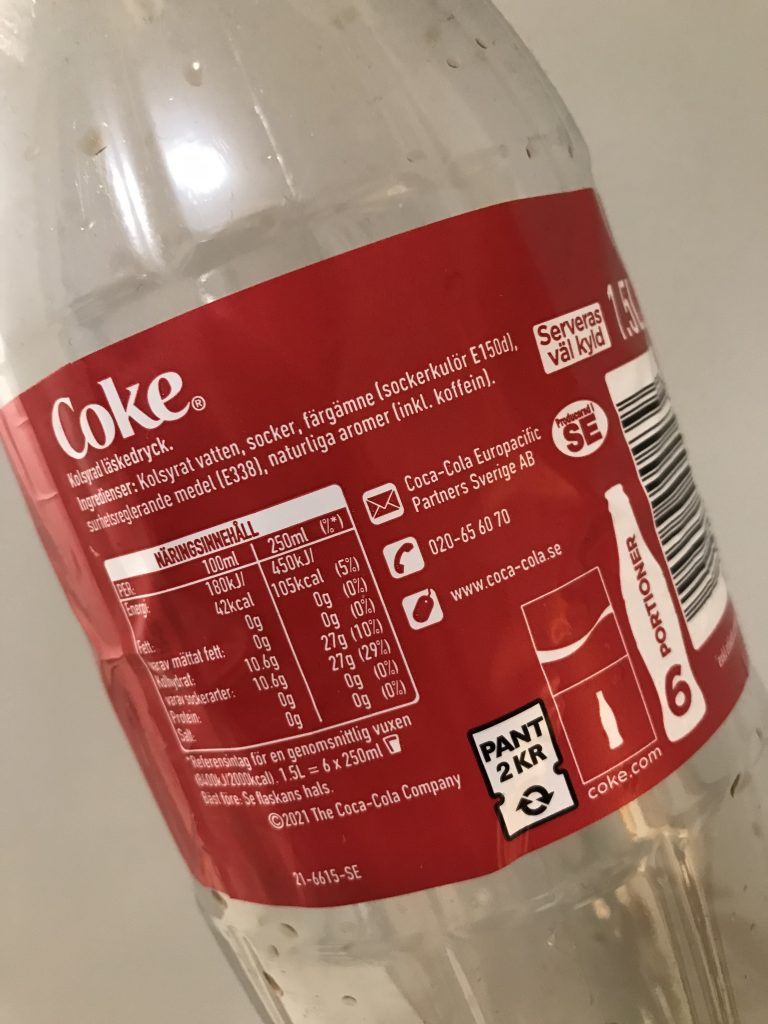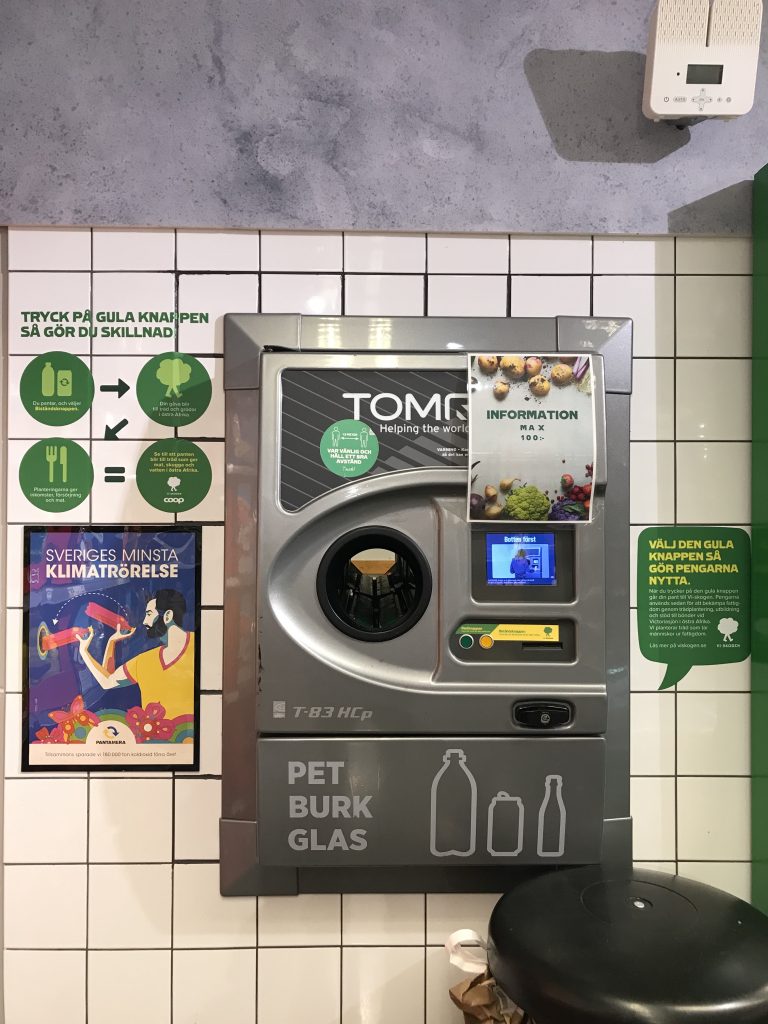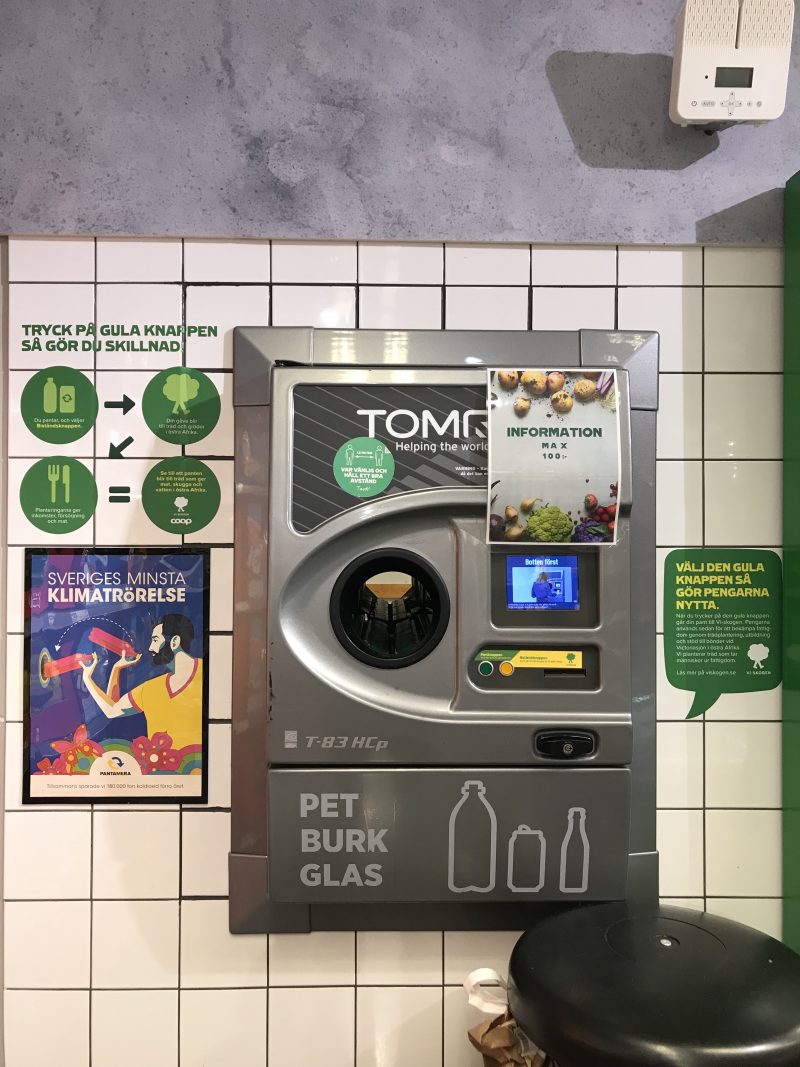 How it works? Easy as 1, 2, 3….
Step1: You click Start on the machine.
Step2: You put in the bottles that are eligible. Don't worry, if it is not, the machine will let you know.
Step3: Once click on complete, machine will ask whether donate or get it, then, give you the credit note voucher with total sum if you choose for self, which can use it in purchases at the supermarket.
Nearest to the Solna campus is located in Hemkop supermarket (my favorite) at Torsplan (8-10 minutes walking distance from campus).
Fun Fact!
I got to learn each year Swedes recycle 1.8 billion bottles and cans using this Pant machine. It even has its own verb in Swedish, panta.
Do you know Swedish Recycling rate is close to 100%?
Basically, you can get the new dress made up of your recycled old clothes. Simply awesome!!!!!!!!!
Hej! I am Naw, currently attending MSc Health Economics, Policy and Management. Originally from Myanmar (aka Burma), one of the South-East Asia countries. Before joining KI, I completed my first degree in Medicine and then attained MSc in Clinical Dermatology from University of Hertfordshire, UK. Recently I also completed an executive learning program known as "SouthEast Asia Leadership in Medicine- SEAL" at Harvard Medical School. I love international traveling and learning different cultures. Follow me to see lot of blogs related to Asian students, personal experience on my course and exciting traveling experience. ;)