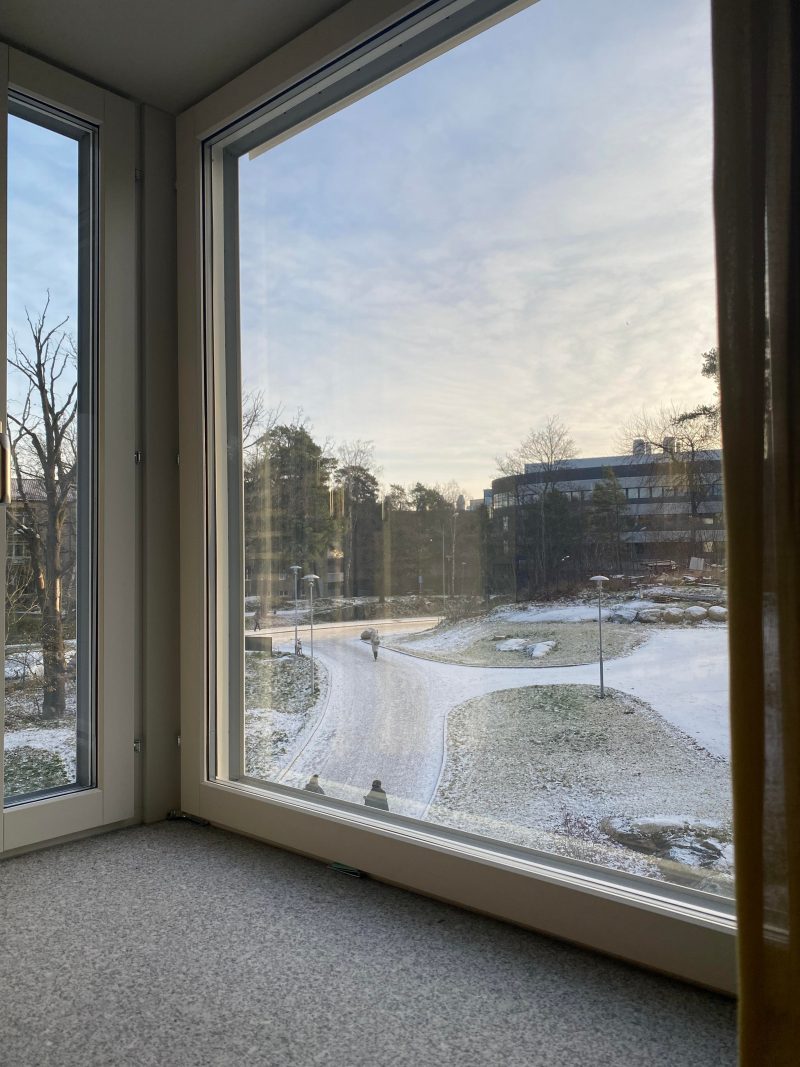 Life at Solna Residence, KI Housing
After being admitted to the course, KI allow us to apply for accommodation of our choice via www.kihousing.se It is only guaranteed for the first year of study, and non-EU residents but of course very important step to get the housing secured before moving to Sweden. I personally recommend you to stay on campus or as close as possible to the campus for your first year at least. It will allow you to explore more of KI, to network with students from all courses and fully enjoy student life with ease. 
Since I have never been to KI before, the first step is to find out which campus I would be taking lectures. For me, all of them are at Solna Campus and hence I just made sure I applied for the right accommodation available at Solna. KI housing's Solna residence is the completely brand-new buildings which is just being rented out for the first time this year.
Glance at residence compound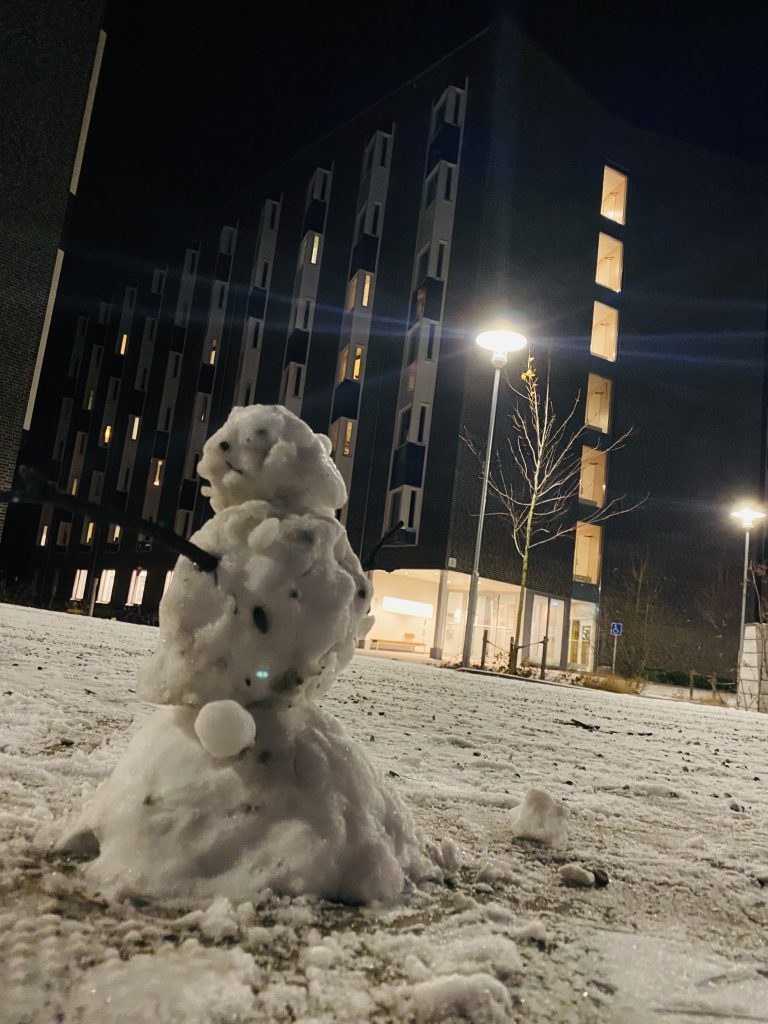 My room is assigned to the very first of the three buildings in the compound (known as Fogdevreten-11, Fogdevreten-13 and Fogdevreten-15). Fogdevreten-13 has very large common kitchen where we can host the birthday party or just simple gathering for dining. It can fit large crowd of 50 or so people I guess. Hey, if you have super active personality, staying at Building 13 is perfect but you would have shared kitchen instead.
Room
My first day of moving in, the first impression is so wonderful. It has very large common space with open air structure in the middle. The room really is awesome and equipped with modernised kitchen including all essential cooking wares, mini fridge, microwave, plates, glasses, and machines (such as coffee machine, toaster, etc.). All were brand new items. In kitchen, only one missing piece for Asian like me is a rice-cooker which I ordered through www.amazon.se. Easily sorted. 😀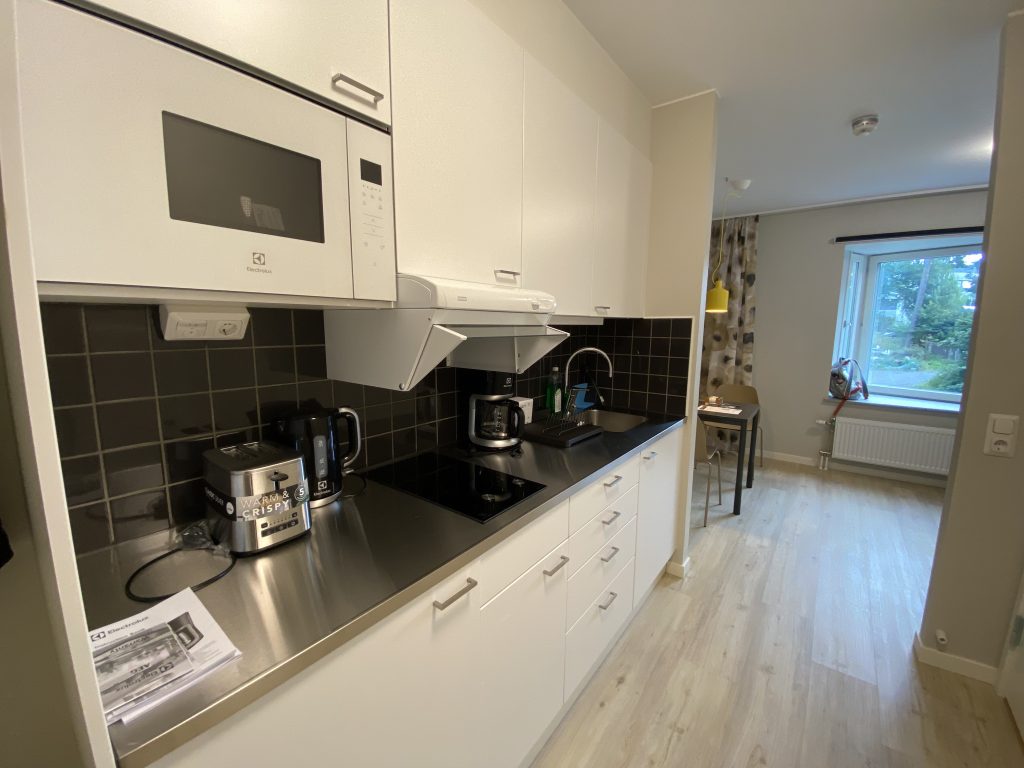 The studio come with one large store-room (I used it as clothing room), 1 main room, large cupboard near the entrance and shower room which is also fitted with toilet. Ceiling has comfortable height and ventilation system is excellent (can't complaint). It is fitted with Telenor Broadband internet router which I find it quick enough. (Internet speed test is 100 Mbps for both download & upload).
Location
This residence is 5 minutes walk to Aula medica building, KI library, Gym and Sport Hall. Under the good weather, you may play at KI tennis court which is located just behind our building.
Nearby well-known supermarkets are Hemkop and Willys at Torsplan (15 minutes walk) as well as Hemkop and Lidl at Solna Centrum mall (20 minutes walk).
Nearest restaurants are Thai & Japanese restaurant, KI food hall and McDonald (just under 5 minutes walk). If you go toward Torsplan and Solna Centrum mall, there are plenty of choices for restaurant of your taste.
Buses are easily accessible, and the airport link express bus also stop at KI campus. The only downside I found out is that even the nearest public train station is over 20 minutes walking distance. Apart from that, bus travel to City center is pretty much less than 30 minutes and no transit is required.
Recommendation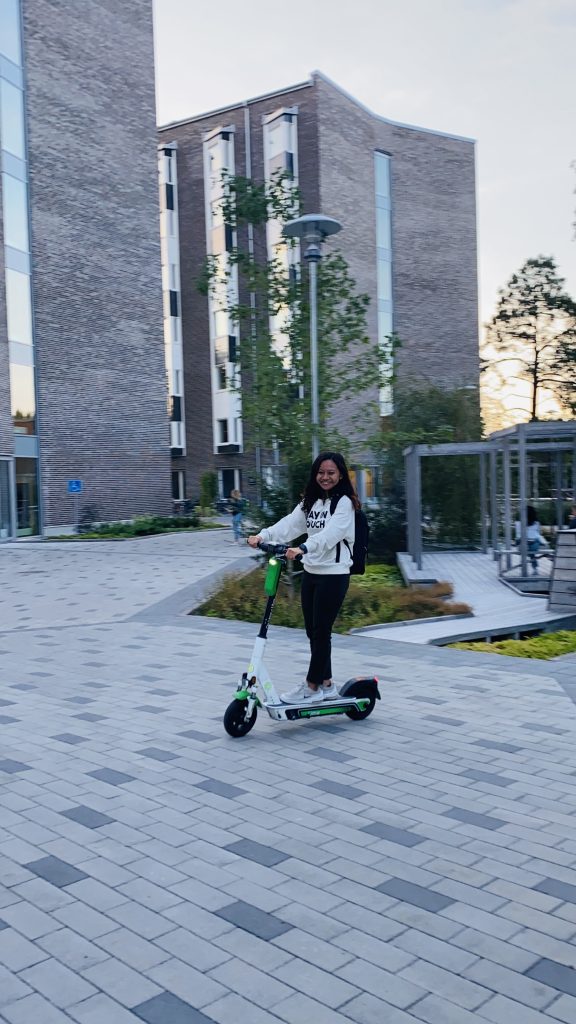 Personally, I would highly recommend Solna residence. It is one of the best decisions I had made although the rental fee is slightly higher than some other options. You will fall in love with building fairly quickly, and will appreciate for its prime location of being on Solna campus especially during the winter. 😀
Your friends are going to jealous of you as you can take extra nap before the morning sessions, lunch break return to home, late night study at library, etc…. just to name a few of advantages for living so close to your lecture rooms. 😉
Hej… Fogdevreten!!!!
Hej! I am Naw, currently attending MSc Health Economics, Policy and Management. Originally from Myanmar (aka Burma), one of the South-East Asia countries. Before joining KI, I completed my first degree in Medicine and then attained MSc in Clinical Dermatology from University of Hertfordshire, UK. Recently I also completed an executive learning program known as "SouthEast Asia Leadership in Medicine- SEAL" at Harvard Medical School. I love international traveling and learning different cultures. Follow me to see lot of blogs related to Asian students, personal experience on my course and exciting traveling experience. ;)