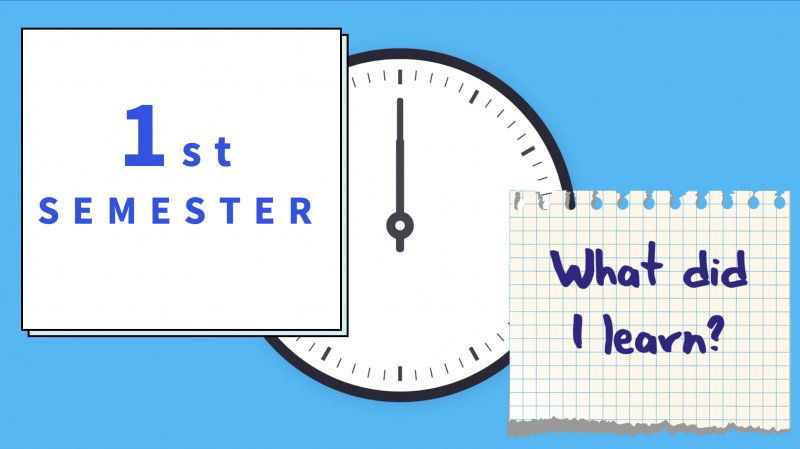 Health Economics, Policy and Management: First semester review- Part 1
After almost 5 productive months, my second semester is already on the way. I believe now is the best time to share my experiences about the first semester.
First semester consists of four modules. In this Part 1, I would love to share my review about first 2 modules. Of course what surprises me and makes me better version. 🙂
Impression
My very first impression here is the teaching style, as I am totally from medical background, mostly have learnt with clinical teaching style. Here, is a ton of group works you may see. I feel like that makes us a big chance to get to know each other more. It also helps us improved in team management, project management and critical thinking skills.
First module: Introduction
Very first one was "Introduction" module. An excellent start of the study of the course with having to learn about Swedish health care system and Sustainable development goals (SDGs). Followed by a case study in which we did a debate with the name of stakeholder presentation and town hall meeting. It was super exiting and interesting part for which we were divided into 6 sub-groups as below:
clinic managers (Group 1)
Politicians (Group 2)
Patient lobby organization (Group 3)
The nursing and medical unions(Group 4)
Representatives of the purchasing organization (Group 5)
Health service researchers (Group 6)
Each of us then participated and attended this Town hall meeting as representative of assigned stakeholder group. Same time we prepared the debate group enquiry, questions, and counter arguments. I did feel like I was in the real Town hall meeting. HAHA.. 🙂 The faculty are indeed helpful and encouraged each and every one of us to participate. So no one is left behind.
Then, we did the final individual assignment in which we had to describe the challenges based on the reasons of why we chose this master's program, combined this with our own thoughts on SDGs. Overall, this first module made us do self reflection like why we were here and what we want to learn. I do really love this one and I feel so much proud to be here.
Second module: Financing health and medial care
After this introduction course, second module is about financing health and medical care. It consists of 3 parts; Microeconomics, Economics of healthcare financing and Equity in health care. Here, we had the mixture of online zoom meeting and in person classes due to the Covid19 Omicron variance, but the faculty was stand by for any further related questions.
What I like most in this part is that we would have to found our own groups in getting the answers in total of 3 diff assignments and submit a presentation. Each assigned group has to represent based on the random choice made by the faculty. Yeah… Same time, we had to prepare for all the possible questions we could be asked by both from faculty and fellow colleagues. 😛
Here, needless to say.. the course would not be complete without the serious debate which is both fun and very challenging.
To learn about the health financial sector of a country, we were divided into sub-groups based on the country we interested in. Then, we went to research about the finance sector of the whole health care system related of the country we chose. Then present and debate intensively within the limited timer .. Our opponent group must also raise related concern/comments for about 20 minutes to our presentation. 😀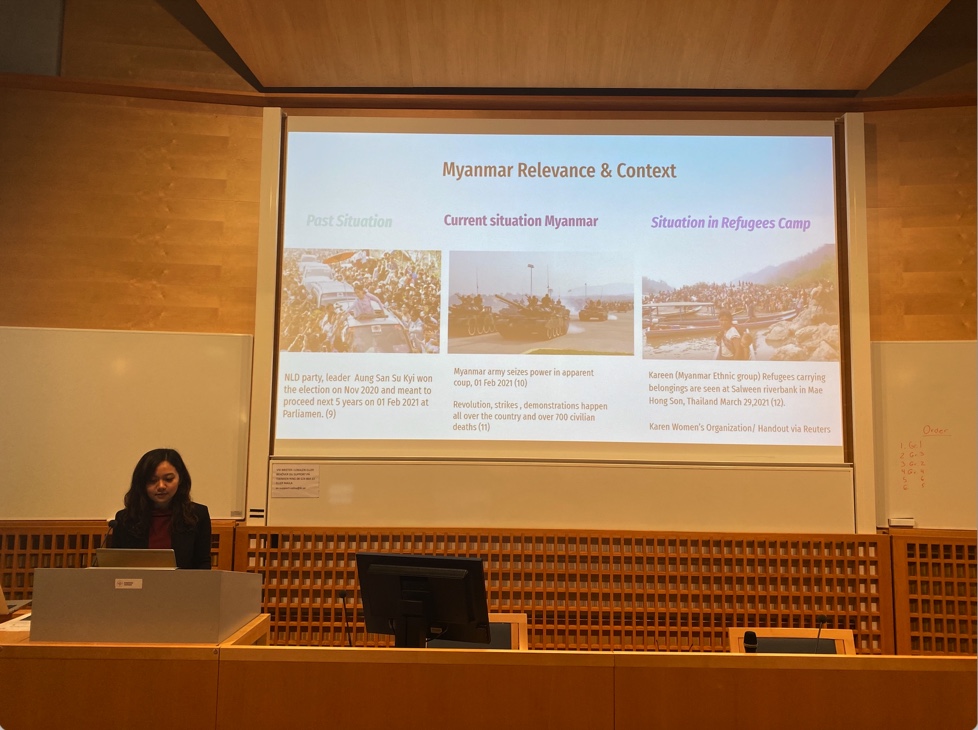 At first, honestly, stage frightening and under pressure makes me knee shaking. Yet after a ton of group works, it becomes manageable and indeed with the help of lovely great teams.
This second module ended with individual open-book exam which was meant to answer within the set time of between 10am to 3pm of that same day from anywhere I like (home/library, etc). Exam method of this kind was very first in my life. Please remember whenever there was any technical issue, our lovely classmates as well as faculty are always willingly to help.
After this course, I do feel I have better understanding of how economic theory and methods are applied in the health care sector, financing, organisation of health services, etc.
Hej! I am Naw, currently attending MSc Health Economics, Policy and Management. Originally from Myanmar (aka Burma), one of the South-East Asia countries. Before joining KI, I completed my first degree in Medicine and then attained MSc in Clinical Dermatology from University of Hertfordshire, UK. Recently I also completed an executive learning program known as "SouthEast Asia Leadership in Medicine- SEAL" at Harvard Medical School. I love international traveling and learning different cultures. Follow me to see lot of blogs related to Asian students, personal experience on my course and exciting traveling experience. ;)