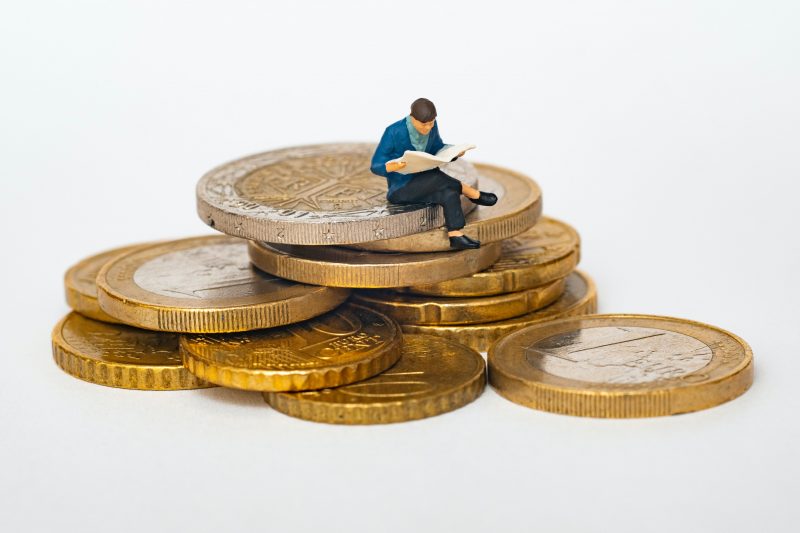 Funding your studies at KI
If you plan to study for a global master's degree at Karolinska Institutet (KI) next session, chances are that you have already completed your application for admission.
Even though competition for KI's programmes is fierce, my advice is to stay optimistic and hope for the best. It is also a fairly long process and the application is just one step of it.
A good next step in the process is to begin to think of how to finance your education if you do get in.
Financing your education involves funding both your tuition fees and living expenses.
In this blog post, I will address the more important component – paying your tuition fees. Since students from the EU/EEA and Switzerland are exempt from paying the tuition fee, this post will be more useful for international students coming from outside these areas.
Tuition fees
If you are from the EU, EEA, and Switzerland, you are not required to pay tuition.
However, if you are like me, and are from other regions of the world, you will be required to pay tuition, with the amount varying from programme to programme.
Important note – there are many exceptions to the above rule, which means that even if you are not a citizen of countries in the EU/EEA/Switzerland region, you may still be exempt from paying tuition fees.
There is a comprehensive list of exemptions on the university admissions website where you can check your exemption status.
If you have to pay the tuition fee, there is a lot of information about how much to pay, when to pay, and how to pay on the KI website.
And just to answer a frequently asked question, the tuition can be paid in instalments as specified by the school, but you do need to pay the first instalment before resuming your studies.
Scholarships
And for those who might be wondering, of course, there are scholarships that can help with funding your studies. Let us take a look at some of them:
The Karolinska Institutet Global Master's Scholarship
As you might have guessed, The KI master's global master's scholarship is awarded by KI. The number of awards given varies from year to year but there is a maximum number of 10 scholarships awarded per year.
There is quite some competition for these. However, you may be the next KI master's global master's scholar, so never say never.
Eligibility – Candidates must have applied to one of KI's global master's programmes, be a fee-paying students i.e., international students from outside the EU/EEA/Switzerland, have paid the admission application fee, and have fulfilled entry & documentation requirements.
Application process – candidates must express an interest in the scholarship on the KI website. There is no additional documentation required as the selection is based on an overall assessment of the already submitted CV and qualifications.
Benefits – the KI scholarship only covers full tuition for scholars. Scholars must find alternative ways of funding their living expenses.
The Swedish Institute awards the SI scholarships which are quite popular with students applying to Swedish universities in general.
It is also a competitive scholarship scheme and, according to the Swedish Institute website, only 4%-6% of applicants are awarded the scholarships.
Eligibility – multiple eligibility factors including work and leadership experience and selected countries of citizenship
Application process – this is done through the SI scholarship website. You can read more on the SI scholarship website
Benefits – the SI scholarship provides full-tuition cover, and you will also receive a monthly stipend of 10,000 SEK for your maintenance as a student among other benefits.
Other scholarship opportunities
In addition to the more popular scholarships listed above, there are domestic scholarships available to students from the following countries: Chile, Indonesia, Korea, Kazakhstan, Mexico, Pakistan, and Russia.
There is also the KI-DIS scholarship for North American students who are also DIS fellowship alumni.
Also, there are lots more funding opportunities listed on the KI scholarship website.
Candidates from the UK can read about their tuition payment status and updates regarding Brexit on university admission website
This is it for now on funding your tuition…
Needless to say, financing your studies is one of the most important considerations while making a decision to study for a master's degree. Also, scholarships are usually competitive and might not cover all your financial needs.
So, you must begin to think of how to overcome this potential barrier.
I hope the information provided in this post has helped.
I wish you good luck…….and may the odds be in your favour.
Cover Photo by Mathieu Stern on Unsplash
Hi! I am Umar from Nigeria, currently studying for a master's in bioentrepreneurship. I like science and business, and my programme is right at the intersection of both. I also like football, Formula 1, cats, and hot chocolate. And here's a random fact - I can name the capital city of nearly all the countries on the planet. Feel free to put this to test if we run into each other. Please do not hesitate to contact me if you have any questions.