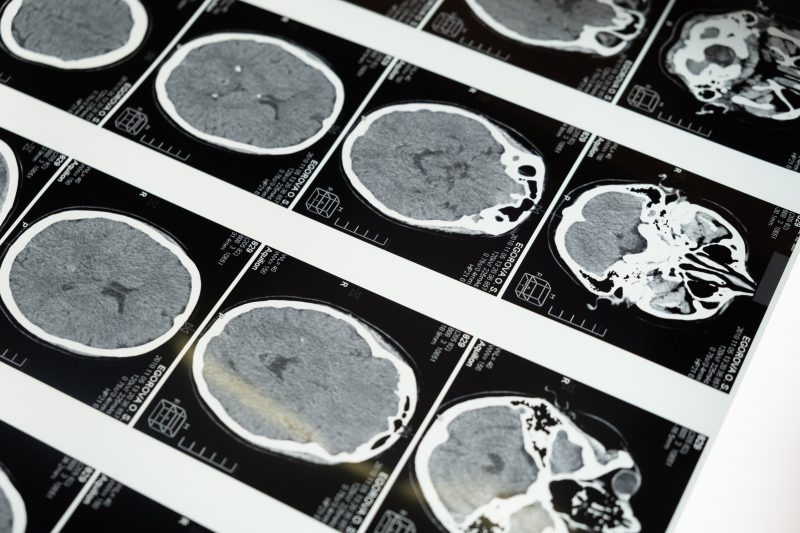 Neuro elective courses review (part 1 out of 2)
As I have previously talked a bit about in a previous post, Biomedicine masters' students get to select an elective track during the third semester. I chose neuroscience and I enrolled in six different PhD-level courses:
In this two-part blog, I will review them and maybe this information will be useful to you when deciding on an elective!
The developing brain
This class consisted of lectures both in person and on zoom. As it name implies, the focus was different cells and mechanisms involved in neurodevelopment. For instance, we had lectures about the role of oligodendrocytes, and alternative splicing choices.
Classes would usually start around 9:30 am and end around 7pm ,with breaks in-between. Personally, while I thought the topics of the lectures were very interesting, the schedule was a bit too much and the days were too long, especially because I was still jet-lagged after coming back to Sweden.
Days 3 and 4 of the course were mostly attending a symposium (Developing Brains), but the invited speakers to it would give us another lecture only for the class, giving students a more complete view of their research topic, which was great.
Examination consisted of a daily summary of each lecture submitted via lecture, and a group presentation on the last day.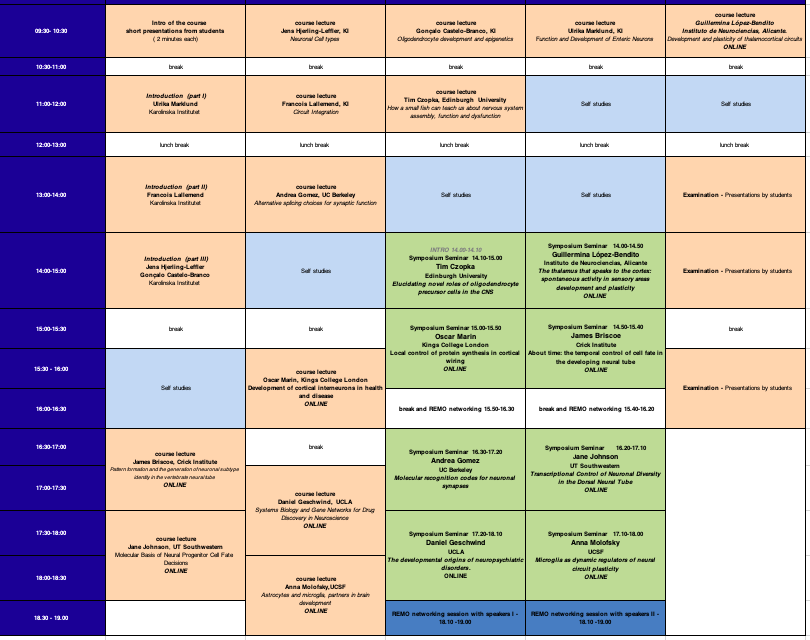 Functional Neuroanatomy
This class was the most practical of them all. A lot of time was spent identifying and learning about brain structures in the dissection room, and the histology one. This was very educational.
Additionally, we also had some lectures regarding neurosurgery and comparative neuroanatomy. The class was different from the rest in the track, as it was very hands-on, so it is a good opportunity. I think it would have been better to have it as our first class, but having it as the second one was good as well.
The practical exam consisted of three parts: Anatomy, MRI, and histology. You needed to identify structures on a dissected brain (anatomy) or MRI images (MRI), and answer questions about tissues, cells and staining (histology). Furthermore, you had to submit a 2-page paper on an area of interest.

Brain Circuits
This course consisted of daily mandatory lectures from 9am to 5pm at Biomedicum (with the option of joining via Zoom). Topics went from mechanisms in the hypothalamus to subpopulations of cells.
Before we started, we were given 3 review articles to read. I think this would have been fine if we hadn't just had two difficult and busy classes right before this. Personally, I wasn't able to schedule enough time to read them in detail, which made the course a bit complicated to understand.
The examination consisted of a critical review of a paper (pros and cons) and then presenting this information in a 20-minute group presentation. I thought this was an interesting exercise, that has helped me a lot when reading papers now!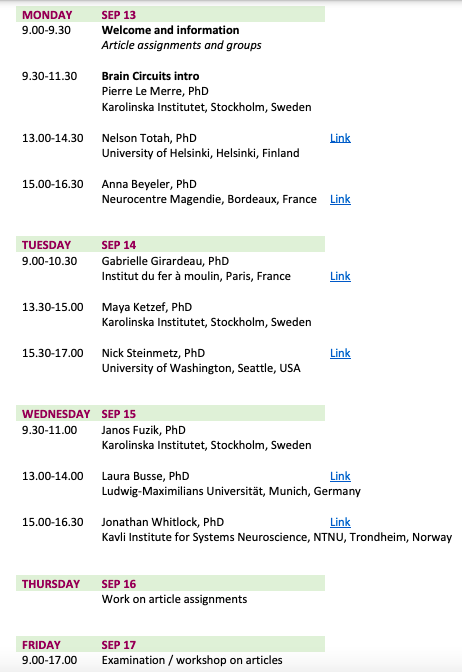 Continuation in part 2!
Hi everybody! My name is Alessandra, but I usually go by my nickname, Kyomi. My role in the digital ambassador team is being the new Biomedicine (MSc) blogger. I was born and raised in Peru, but I moved to the United States for my undergraduate studies. After graduation, I worked for 2 years in a neuroscience lab. Now, I have moved to Sweden to be a student at Karolinska Institutet!