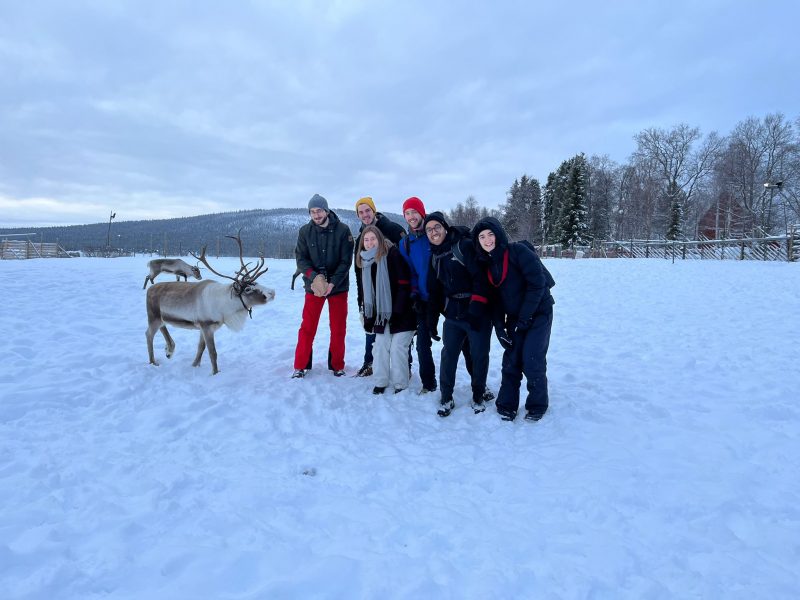 My trip to Lappland
It finally happened! A trip to the North of Sweden to see the Northern Lights…except, we sadly did not see the Northern Lights. But we saw many other amazing things there. Let me take you through my trip to Lappland!
Where in Lappland did we go?
We went to the very popular town of Kiruna. We travelled there by train, which was a great experience despite it taking more than 16 hours each way. We had delays due to bad weather and were asked to switch trains at 5 am in the morning so be wary if you decide to go to Kiruna by train. The plane might just be a nicer option with a flight only being 1 hour and 40 minutes.
What did we do?
There were quite a few things to choose from in Kiruna despite it only being a small town. We decided to take a husky tour at night, visit a reindeer farm and go cross-country skiing.
Husky sledding
The animals on this trip were adorable. The huskies are so cute and cuddly. Below you can see one that fell in love with my friend Matt.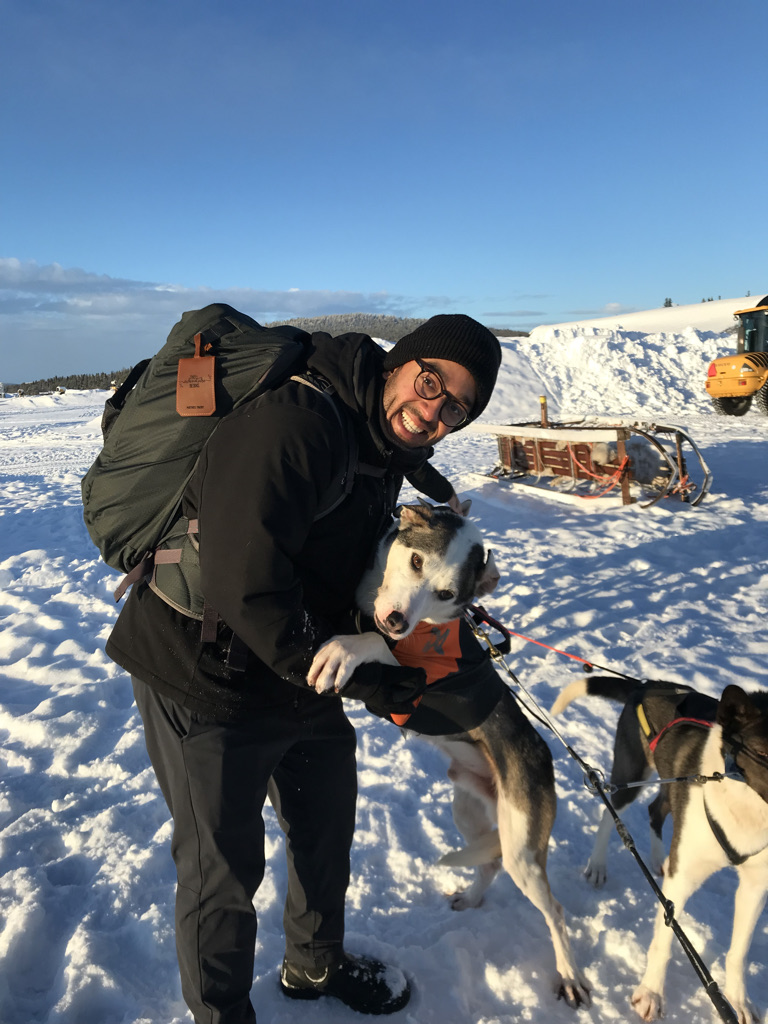 The husky tour was very relaxing, definitely a once in a lifetime opportunity. They provided us with super warm clothes, but my toes did still get a bit cold! You should make sure to bring multiple (!) layers of ski socks to prevent this. Towards the end of the tour, we stopped in a little hut where we were given a delicious brownie and a hot beverage (either tea or coffee). During this time we could chat to the husky sledders and cuddle the cute huskies!
Reindeer farm
At the reindeer farm, the reindeer were very approachable and they loved coming up to us when they could smell food, but as soon as the food was finished they weren't too interested in us anymore.
Skiing
Two of my friends went cross-country skiing and said they had a great time. It was easily accessible and it seemed like there were quite a few trails to follow because they were gone for ages!
Where did we stay?
We stayed in STF Malmfältens Folkhögskola in two three-bedroom apartments with shared kitchens. It was great for spending nights playing board games and cooking dinners, and it offered free breakfast in the morning! It also had a ping pong and a pool table that we could use until 7 pm and a sauna which was open longer.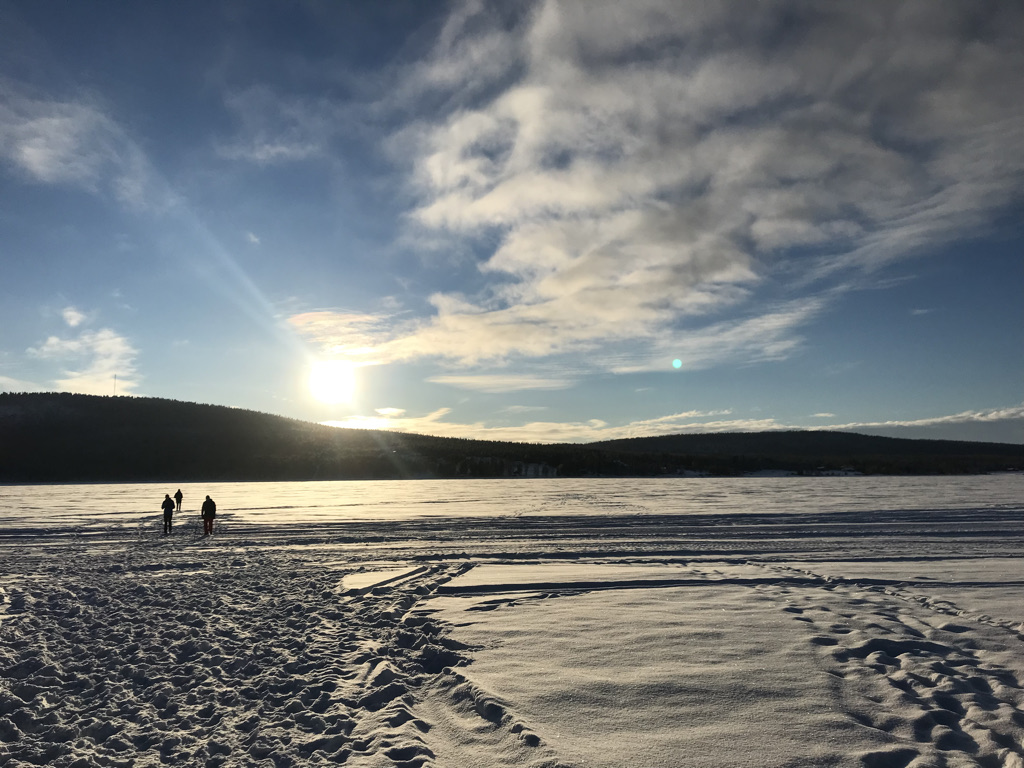 Would I go back?
Yes, I definitely would! The cute animals were definitely the highlight of the trip so I would definitely go back to cuddle them again! It did seem as though Kiruna had some light pollution so if I were to go back I would consider staying in a cabin in a more deserted area to be able to catch a glimpse of the Northern Lights. Overall, it was a great experience and I would recommend it to anyone wanting to explore more of Sweden.
I hope you enjoyed reading about the trip! If you have any questions about the trip you can contact me via the comments section!
Hi! I'm Lianne from Ireland and England, currently studying a Master's in Toxicology at Karolinska Institutet (KI). Before coming to Sweden I was living in The Netherlands where I completed my bachelor's degree. I looked forward to coming to Sweden for the nature and happened to stumble across Karolinska Institutet! It sounded appealing since the university is focused on human health and I'm happy to be studying here now. Learning Swedish is on the top of my list of things to do in Sweden, but I'm also excited to explore the archipelago of Stockholm and go bouldering outdoors.