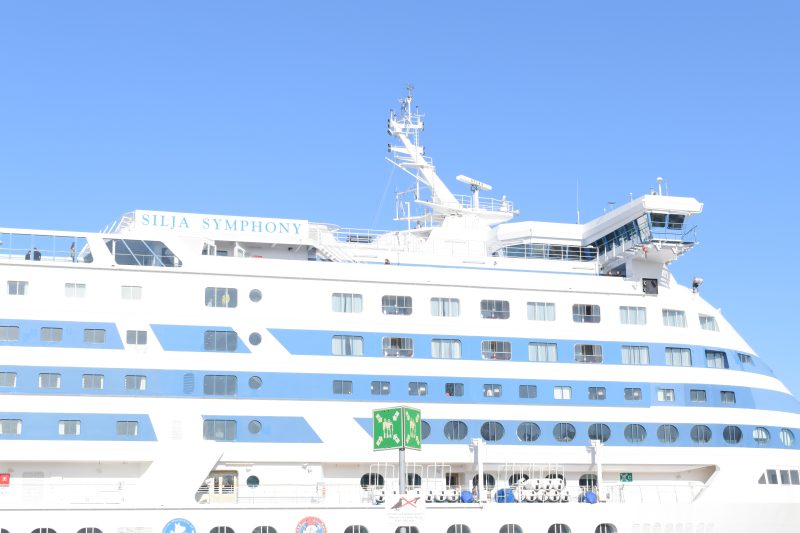 Sweden Travel Diary 3: Weekend-cruise round trip to Helsinki
This trip was recommended by seniors from 2021 batch. As the weather is getting warmer (mostly sunny) during the daytime with around the temperature of 7 C, I decided to go for weekend cruise trip to neighbouring country, Finland.
It is definitely not yet summer but okay to walk around without the need to wear leather gloves and winter boot is already good enough for me. 🙂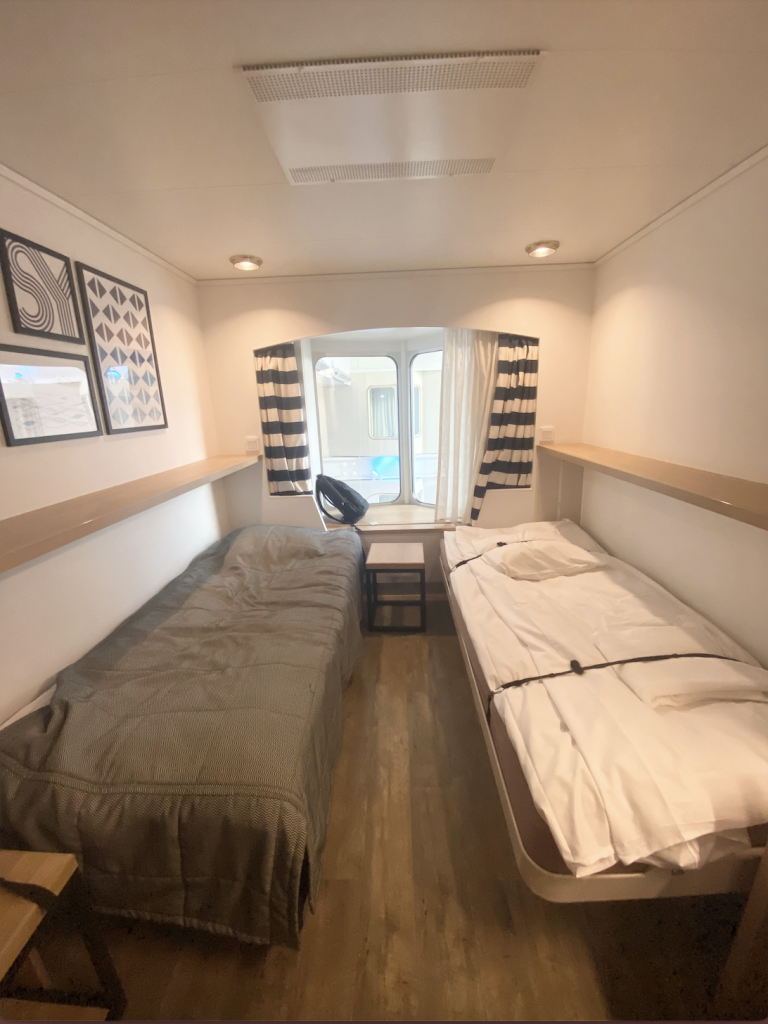 Where to book and how much?
Two choice of cruise ships – Tallink or Viking. We went with Tallink as we heard its cruise ships are newer than Viking (I can't comment though).
The cost of trip vary depending on your choice of cabin type. It is cheaper to go in group as some of the cabin can fit up to 4 people for the same room price. For us, the bill was around 130 euro for entire trip (65 euro/person). You can get the cheapest option which is less than 83 euro for two person (42 euro/person). Also make sure to take advantage of Tallink offer for student via Mecenat (which stated up to 25% off).
What is good about cruise experience?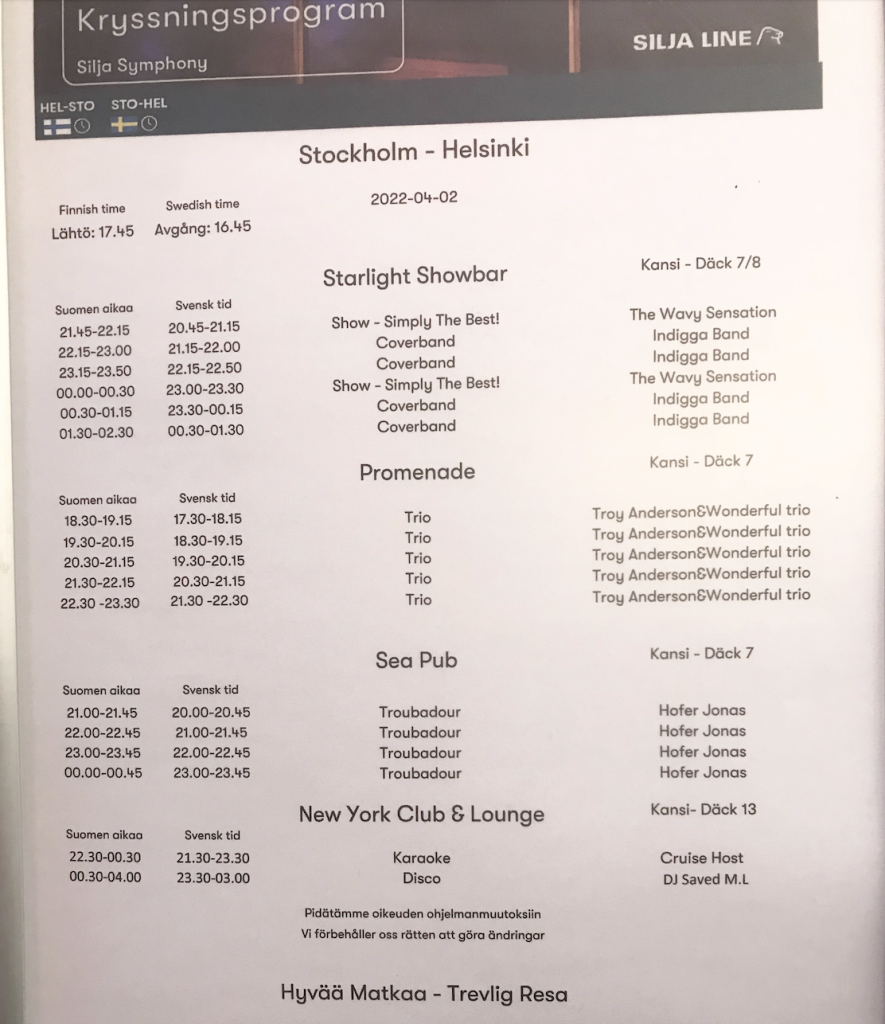 There are three main advantages for travelling with cruise trip.
I enjoyed on ship entertainment (music shows, piano show, club, etc.) Mostly are free entry.
I also saved a few $$$ with on ship – duty free shopping. Can purchase many collection of items for relatively cheaper price than onshore as it is duty free.
No travel hassle. As all of the restaurants, entertainments, jacuzzi (spa), casino, pubs, duty free shops, club, etc are all at our doorsteps. Unlike in normal trips, I can save a lot of travelling time.
Our trip details
Stockholm (Saturday 5:00 PM) ==> Helsinki (Sunday 10:30 AM)
Helsinki (Sunday 5:00 PM) ==> Stockholm (Monday 10:00 AM)
This means we had 6 hours time to explore the city of Helsinki. Due to our liking, we did not sign up for any tour group there and instead we randomly walking around as we pleased.
Helsinki city
The city is much smaller compare to Stockholm. But it is beautiful and close enough to the city centre (walking distance) from cruise docking place. (less than 15 minutes walk). The crowd is not a lot and trams seems to be the major public transport. If you like the port city, you will also love this city instantly.
Watch out for seagull attack. Be warned!!!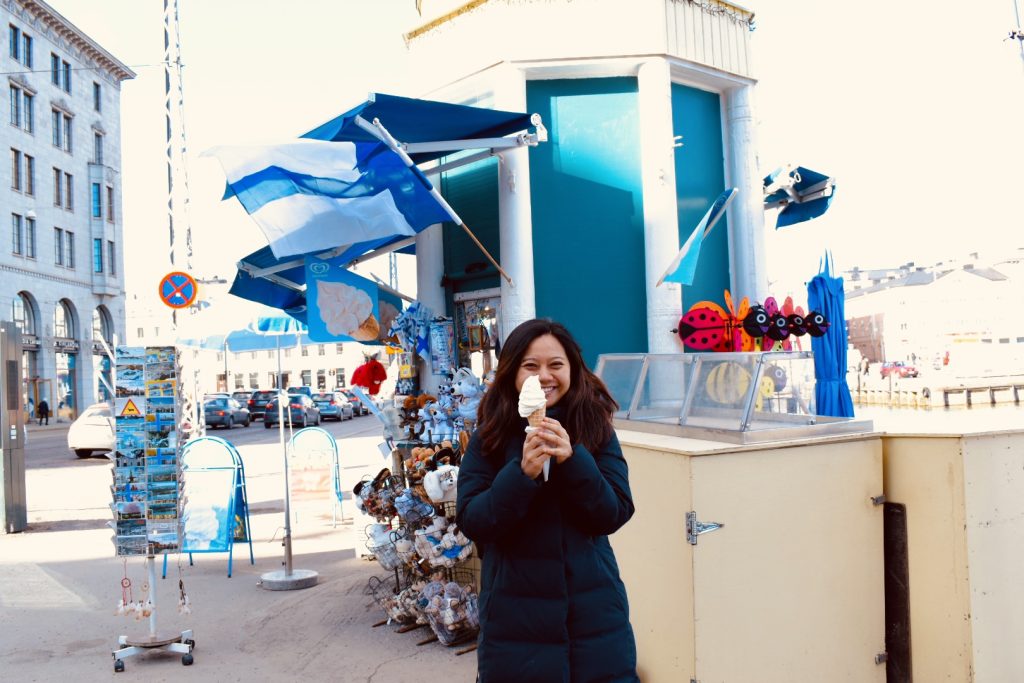 I ordered a soft cone while returning to the cruise and all of sudden I was being attacked by several seagulls as they trying to steal the soft cone from me. After the fifth attempts, they managed to take it away. I was absolutely gutted. 🙁
If you dare, I challenge you to buy soft-cone from the shop below and walk around there.
Senate Square
This place is truly magical place just to sit down and relax for an hour or so. The square has circled by National library of Finland, University of Helsinki, Senate house and Church of Helsinki. Due to its structures and surrounding, it is very attractive place and can give you unique feeling.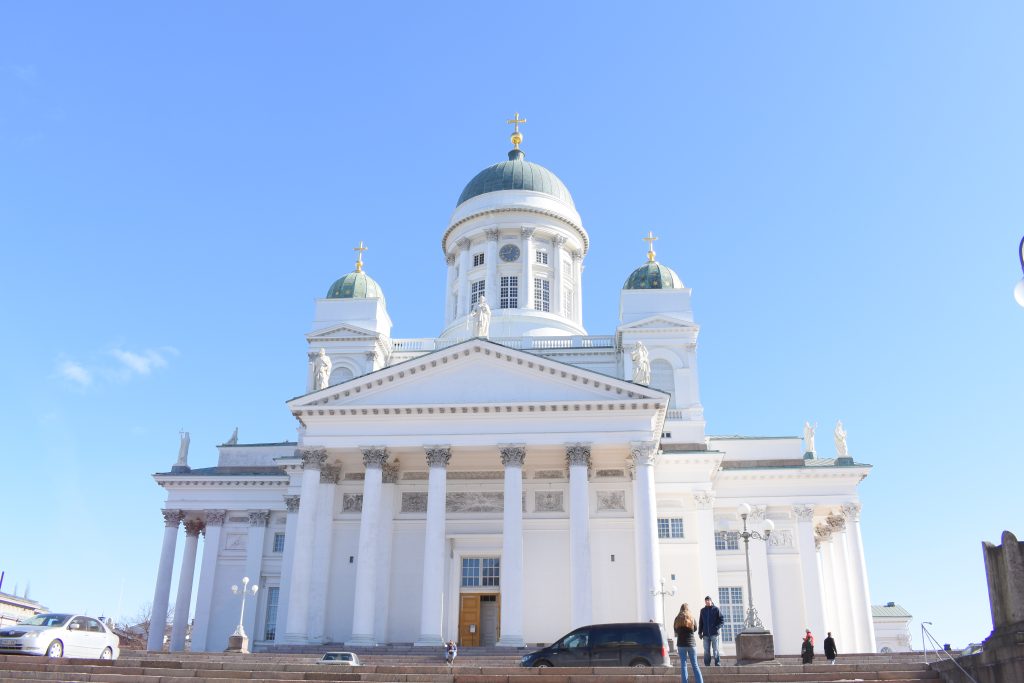 Sunday market & Shopping centre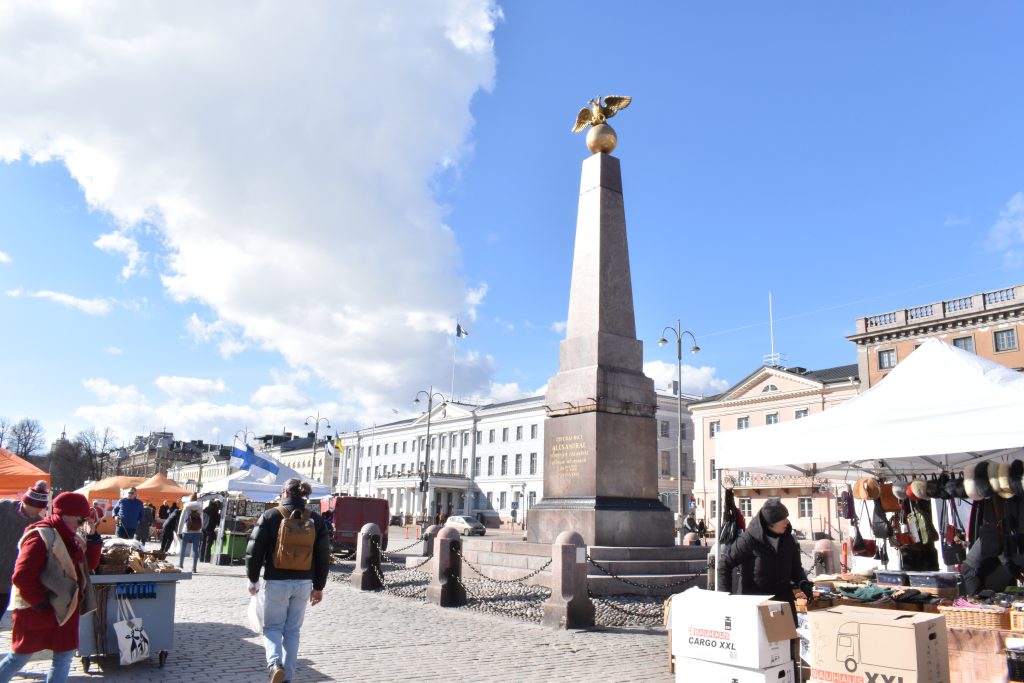 Old market hall was closed during our visit and instead outdoor Sunday market by the riverside is quite good to visit. Many of the food stalls are packed with visitors. We bought our Finland souvenir from there too as the price is reasonable.
A lot of clothing shops were closed on Sunday. Instead we visited "Stockmann" shopping centre which has quite a lot of designer brands and many of them were on a good discount/SALE. Many of the other high street shops were closed on Sunday. Recommend for window shopping. 🙂
A good asian restaurant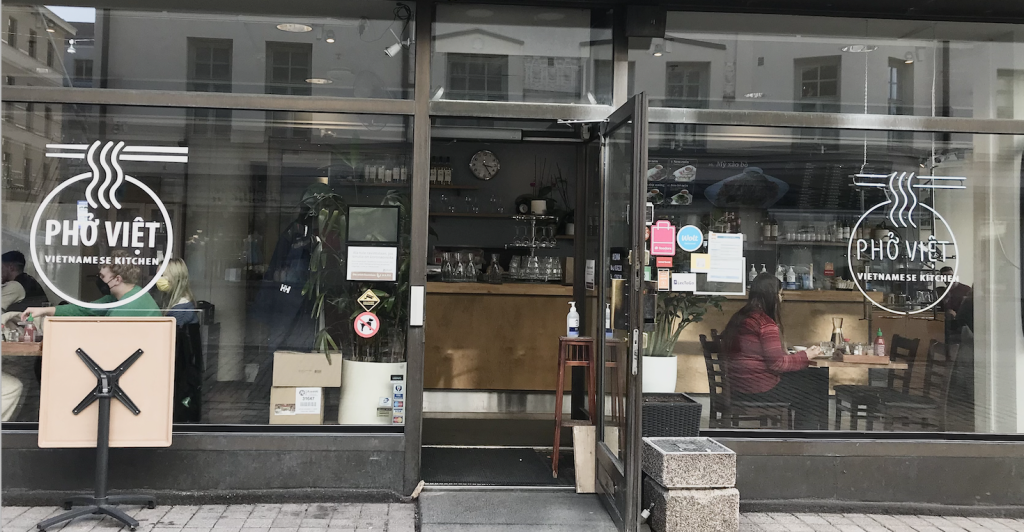 We tried Vietnamese restaurant called "Pho Viet". The food quality was very good and we thoroughly enjoyed it. Would recommend for you to try if you fancy asian foods. The price is not cheap but not expensive either.
We noticed there was a "Viking restaurant" nearby which is quite popular for tourists but very expensive. You may want to try though.
If you have any comments or recommendation to add to this post, please reach out to me. :=)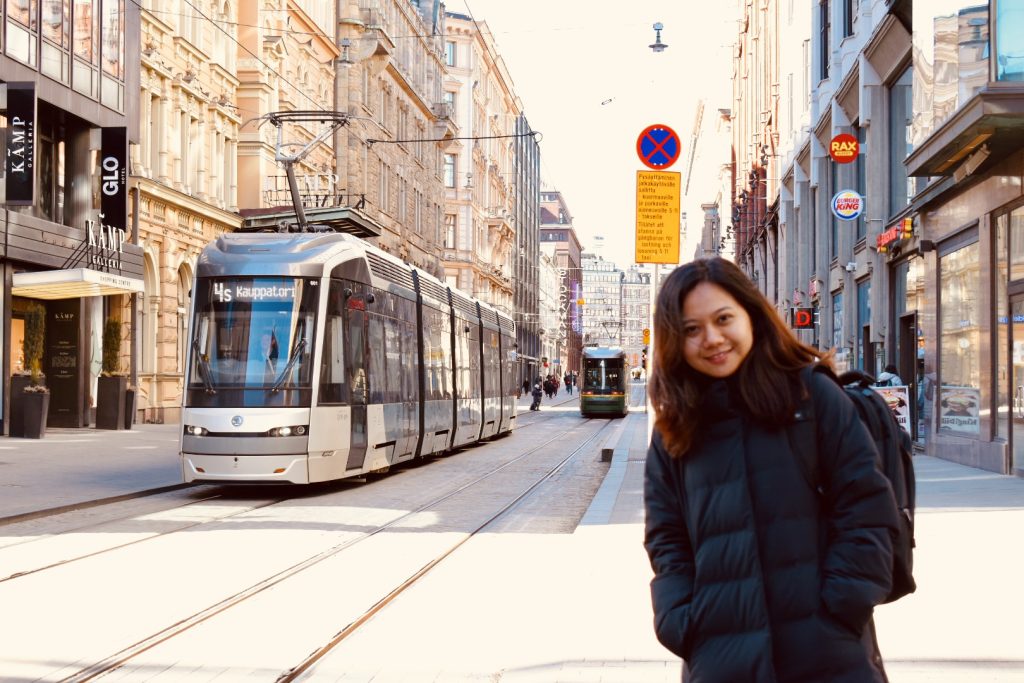 Hej! I am Naw, currently attending MSc Health Economics, Policy and Management. Originally from Myanmar (aka Burma), one of the South-East Asia countries. Before joining KI, I completed my first degree in Medicine and then attained MSc in Clinical Dermatology from University of Hertfordshire, UK. Recently I also completed an executive learning program known as "SouthEast Asia Leadership in Medicine- SEAL" at Harvard Medical School. I love international traveling and learning different cultures. Follow me to see lot of blogs related to Asian students, personal experience on my course and exciting traveling experience. ;)