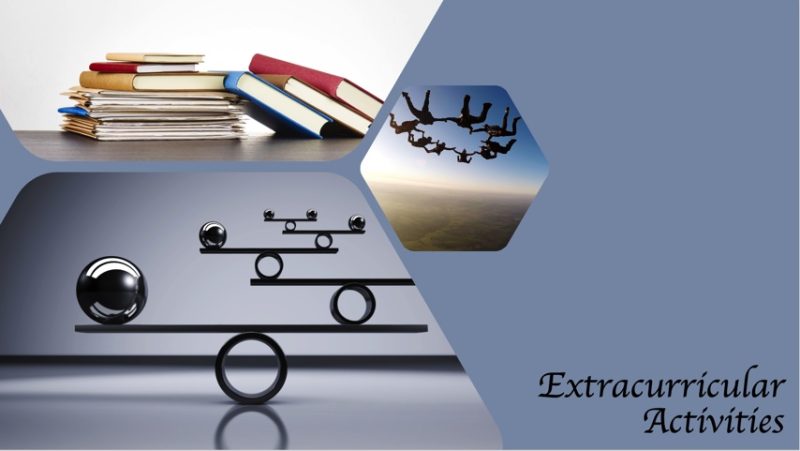 Peep into extracurricular activities for students at Karolinska Institutet
We, students, sign up the University course primarily to do the study. However, it is always better to broaden our practical knowledge by doing extracurricular activities during the course. This may then help us better prepared and higher employability upon graduation as well as allowing us to get know with other fellow talented students who are like-minded and driven.
To share you with some insights, I did interview two of my amazing classmates who represents four prominent student based organisations. With the minimal alteration, the interview contents has been presented as below.
Brief Intro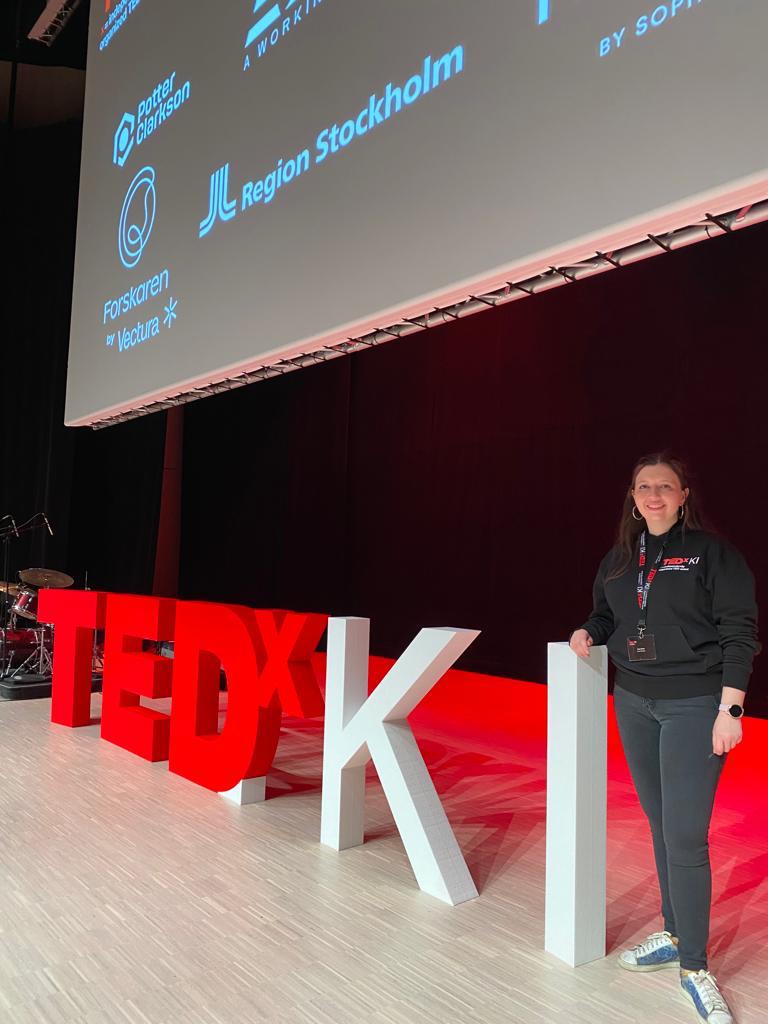 Hi! I'm Elisa Gobbo and I am currently a first year Masters student in the Health Economics, Management and Policy Program. I am half Italian, half American and grew up in the Washington, DC area. Prior to coming to KI I completed my bachelors at Vanderbilt University in Nashville, Tennessee.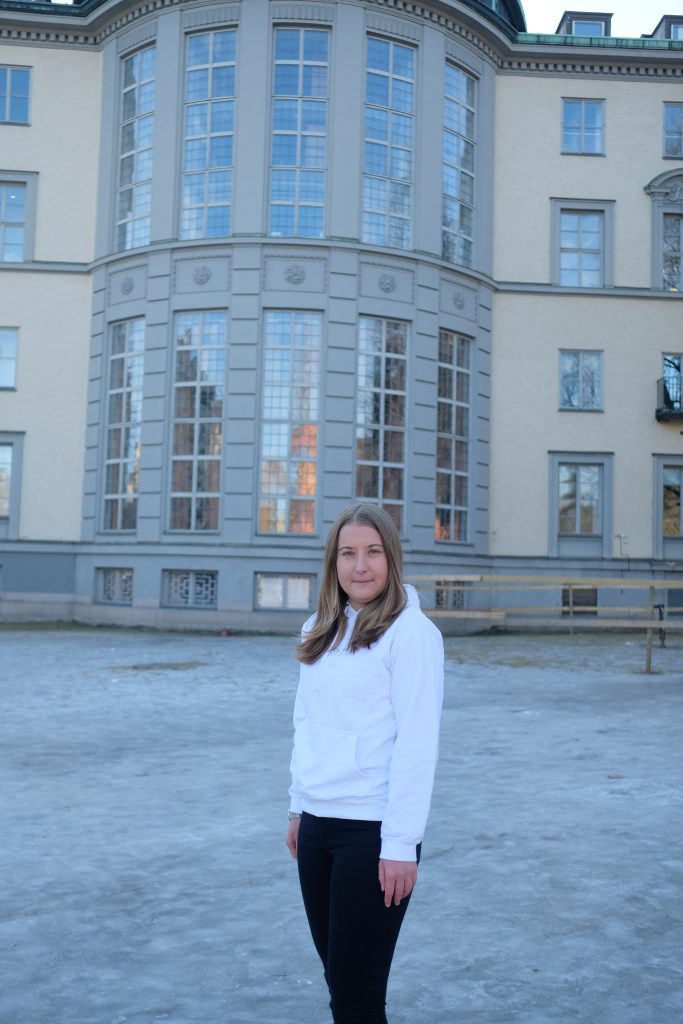 Hi everyone! I'm Romana and was born in Austria but moved around for many years before completing a Bachelor's degree in European Public Health last July. It was during this time that I realised the importance of proficiency in health economics, policy and management when striving to make a difference. Following an exchange semester in Sydney and a public policy internship in Brussels, I thus decided to pursue the corresponding Master's degree at KI and have not regretted my decision ever since. The Global Master's Program in Health Economics, Policy and Management (HEPM) at KI has not only provided me with valuable knowledge and skills for improving the health sector internationally but also offered a unique chance to align my passion with my career goals.
Question: A bit about the organisation you are working with.
TEDxKI – Elisa
TEDxKI is an independently organised TED event that is put on my volunteers from KI. This year the theme was CTR + R and my role was the Event Manager. For TEDxKI we held a speaker and interactive event with six inspiring talks in the Aula Medica. In my position as Event Manager I was in charge of the logistics of the event, planned the activities for intermission, and worked closely with the day-of volunteers. The team consisted of 26 hard-working KI students who spent six months finding and coaching speakers, marketing the event, acquiring financing and products sponsors, and planning the logistics of the event. I hope to continue being involved next year and put on another amazing event that inspires the KI and Stockholm community. To see more about the event and TEDxKI you can follow @tedxki on Instagram, Facebook, and LinkedIn.
Decolonizing Global Health – Elisa
Decolonizing Global Health Karolinska is part of non-profit organisation, and our aims are to advocate for decolonisation, promote equity and justice, and reflect on and deconstruct coloniality. I will be a member of the board for the 2022-2023 school with four other passionate KI students. Some things we have done this year are a syllabus audit of the Global Health Department, read "Black Face, White Mask" in bookclub, started a podcast, collaborated with SIGHT on Global Health Night, and held an educational seminar on decolonizing. You can also follow @karolinskadgh on Instagram and, Facebook.
180 Degrees Consulting – Romana
180DC Stockholm is a branch of the world's largest student-driven consultancy for NGOs and social enterprises. Its purpose is to help socially conscious organisations achieve social impact goals by providing pro bono consultancy services while equipping carefully selected, ambitious students with professional knowledge and skills. Engaged members are students from various universities in Stockholm, including KI, KTH, SSE, and SU, and take on roles as board members, project managers, and consultants. They contribute to making a meaningful difference and form an integral part of 180DC, which operates in over 30 countries worldwide. If of interest, window of opportunities is there for you to check.
Medicinska Föreningen – Romana
The International Committee within MF aspires to internationalise this student union through various campus initiatives. Composed of students from all over the globe, it welcomes ideas on how to promote KI's international environment. Current projects include Language@KI, Social Dance, Get Inspired by an Exchange Student, and Get Inspired by a health professional . By engaging in these projects, students have the chance to connect with people from different cultures while facilitating inclusive learning at KI and beyond.
What extracurricular activities are you doing now and what benefits you got from such activities?
Elisa: I am involved in two main extracurricular activities here at KI; TEDxKI and Decolonizing Global Health Karolinska. I have gained many valuable skills and experiences from being involved with both of these organisations. For TEDx my understanding and skills of coordinating, planning, and organising grew exponentially throughout the year. I also got to be part of an amazing event that I felt so proud of and meet some of the renowned speakers and performers. Through TEDx I also meet many other amazing students and it helped me feel much more integrated into KI as a whole. Similarly, at DGH I have meet and becoming friendly with students beyond my own course. Beyond getting to know people, I also really appreciate that through DGH I can expand my learning beyond the classroom and work together to make some practical changes.
Romana: Currently, I am Partnership Director at 180DC Stockholm, where I am responsible for managing existing partnerships based on strategic needs and building long-term collaborations. Expanding the branch network of like-minded stakeholders also aligns with this role. Additionally, I am a Board Member of the International Committee within KI's largest student union, Medicinska Föreningen, thereby managing an internationalisation project. As project management and consulting particularly sparked my interest, I am also involved in two talent programs of renowned consulting firms. On top of that, I am attempting to resume my triathlon career and therefore regularly participating in local training. Of these extracurricular activities, my role as Partnership Director presently takes up the most time.
By participating in the mentioned extracurriculars, I have been able to explore diverse interests besides the HEPM curriculum and gained valuable practical experiences in fields I want to focus on in my future career. The collaborative and enriching environment has expanded my personal and professional network of like-minded people with a shared passion for making a positive impact. Further benefits include improvements in interpersonal and leadership skills as well as in problem-solving and time management. Learning how and what to prioritise while maintaining curiosity and the joy of engaging in these activities has also been a challenge I benefited from overcoming.
How did you manage your full-time studies and this activity?
Elisa: The amount of time for my extracurriculars varying greatly week to week but probably falls somewhere between 3 – 10 hours a week. Most of the time I find it is fairly reasonable to manage. Some of things that have helped me are having a clear agenda and calendar with everything happening that way I can keep track of both my course work and activities. Additionally, it's good to prioritise each week the things that I need to get done. I am also doing some voluntary research with a professor to gain research skills and work towards my thesis. All of things together can get busy, but since I am enjoying everything I am a part of, then it feels worth it. Sometimes I do need to work on the weekends or later at night, but these are trade-off I am willing to make.
Romana: As silly as it may sound, the busier I am, the more productive I become. After being a competitive athlete throughout high school, where 20-hour-training-weeks plus international competitions besides classes shaped daily routines, I learned early on how to manage my time effectively. This certainly comes in handy now and allows me to pursue multiple activities. Juggling academia and various extracurriculars has also given me the balance I need to perform well in each task. While managing full-time studies with these activities has overall been a smooth process so far, there surely are days at which I feel overwhelmed by the workload. During those times, I find it particularly helpful to remind myself of its purpose and detach for a while. Spending more leisure time with friends, travelling, and reconnecting with people supporting me along the way have, therefore, proven beneficial in gaining perspective. However, setting healthy boundaries on what I can handle has eventually been most helpful for managing my time effectively and keeping my passion for the extracurriculars I am involved in alive.
Any tips for newcomers?
Elisa: I would highly recommend looking through the organisations on the MF website and talking with other students to learn about all the opportunities here at KI. Getting involved in extracurriculars is a great way to integrate into the KI community and get to know more students. It's important to stay organised and join things you are passionate about. But don't overwhelm yourself, as it is important to remember you are living in Stockholm and should take advantages of those opportunities as well.
Romana: Step out of your comfort zone and follow your interests, more often than not they take you on paths different from what you expected. You may screw it up sometimes, but knowing that there are people who got your back, you'll quickly realise the perks of giving it another try.  Maintain a positive attitude and make use of existing resources. I've met some pretty inspiring and amazing people through extracurriculars and gladly call them friends now. So, stay open-minded and explore what Stockholm has to offer! 🙂
…
I hope this blog will give you some insight on the student organisations you could participate in, why you should do the extracurricular and what to expect.
During my first year at KI, I have been working as a board member of 2 organisations led by students (Public Health Section (PHS) and Swedish Institute (SI)-KI Board) on top of Digital Ambassador role with KI. May share about this in my next blog.
If you have any questions or simply want to know more, please feel free to reach me. 🙂
Hej! I am Naw, currently attending MSc Health Economics, Policy and Management. Originally from Myanmar (aka Burma), one of the South-East Asia countries. Before joining KI, I completed my first degree in Medicine and then attained MSc in Clinical Dermatology from University of Hertfordshire, UK. Recently I also completed an executive learning program known as "SouthEast Asia Leadership in Medicine- SEAL" at Harvard Medical School. I love international traveling and learning different cultures. Follow me to see lot of blogs related to Asian students, personal experience on my course and exciting traveling experience. ;)