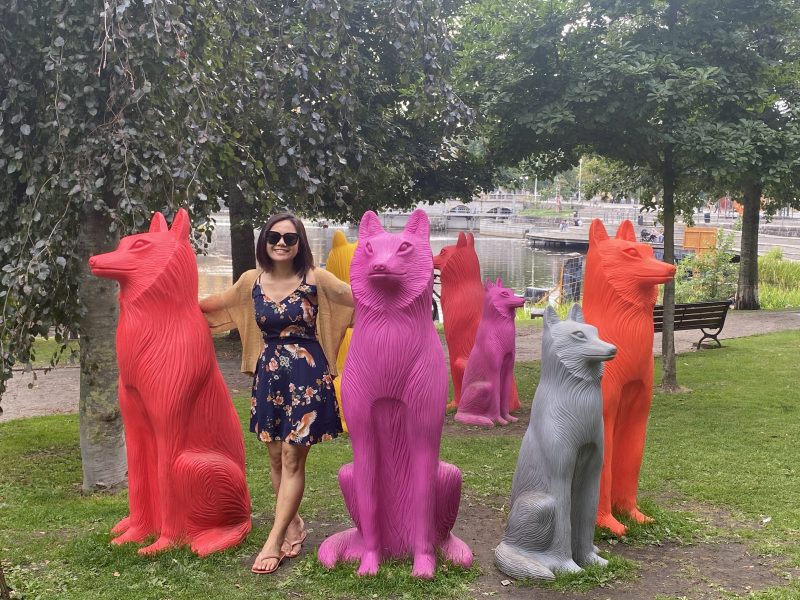 Sweden Travel Diary 4: Day trip to Örebro
Upon returning from summer holiday in home country, I am so excited and tempted to go for a day trip in Sweden. After the quick research, it was an easy decision to visit this amazingly cozy city nearby to Stockholm, Örebro.
You may also read about the city in article of Visitsweden.
Getting there
By private car: In order to gain different experience, this time we made the traveling with a rental car while sharing with the others. Driving there took us around 3 hours and we stopped by at two different service centre (rest places on motor way). I had enjoyed nice countryside view at some places.
I also noticed that highway is not pack with cars like I used to experience in UK and my home country, Myanmar. It was rather quiet and driving seems convenience during the trip. (may be we were lucky :D)
By Train: It takes around 1 hour 52 minutes from "T-centralen to Örebro C" via SJ regional train. Ticket price would vary depending on the time you are booking. (Cheapest is around 150 Kr – one way).
Orebro Castle (Örebro Slott)
This castle is claimed to be built in the middle of 14th century. As many of the castle in Sweden, it looks attractive and neither too big nor small. Inside the castle is the free museum with many interesting displays and activities. It is then surrounded by beautiful public spaces, parks and restaurants.
My favourite one is a giant public chair which seems 8 foot tall and 8 foot wide. Not sure why, its being there is quite suited with the surrounding.
We spent there for nearly two hours.
Stadsträdgården (City Garden)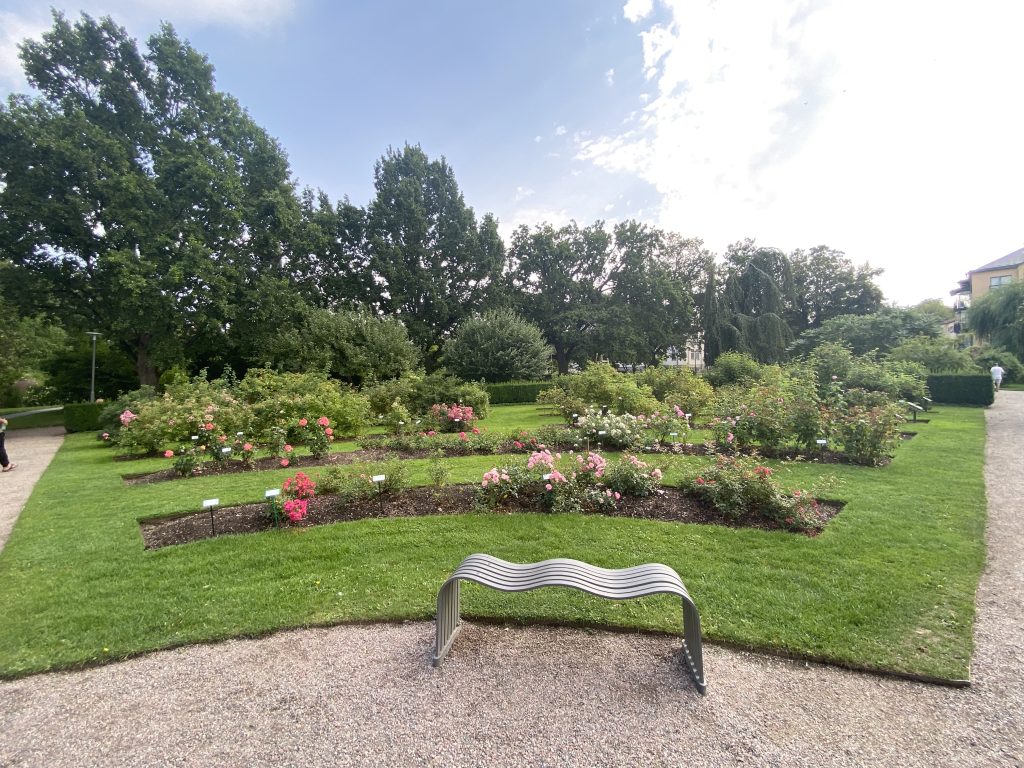 This garden and park is a must visit if you go there in Summer. It is very popular which we find it rightly so.
The garden is very cozy and flower plantation in the park is quite amazingly breathtaking with beautiful mix of flowers. Unlike some other greenhouse gardens, it is mostly outdoor.
Being next to canal can also add the extra boost to the visitors' mood.
Strongly recommend you pay a visit to this cozy little city, ideally in summer. =)
I will be available for any enquires at naw.hlaing.oo@stud.ki.se.
Hej! I am Naw, currently attending MSc Health Economics, Policy and Management. Originally from Myanmar (aka Burma), one of the South-East Asia countries. Before joining KI, I completed my first degree in Medicine and then attained MSc in Clinical Dermatology from University of Hertfordshire, UK. Recently I also completed an executive learning program known as "SouthEast Asia Leadership in Medicine- SEAL" at Harvard Medical School. I love international traveling and learning different cultures. Follow me to see lot of blogs related to Asian students, personal experience on my course and exciting traveling experience. ;)