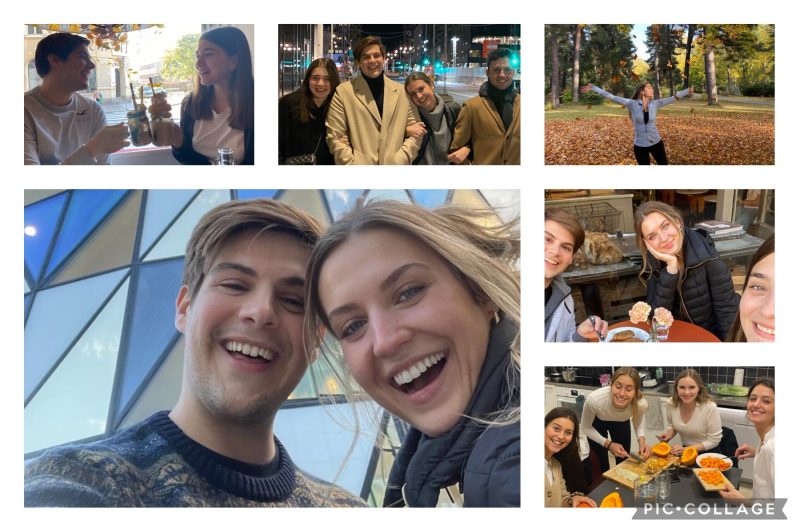 First impressions: A month in the Master's in Bioentrepreneurship programme at KI
Before arriving at KI, I had never been to Sweden. Apart from long nights and little sun during the winter, I did not know what to expect. At that time, my mind was preoccupied with figuring out the key system, activating my KI student card, and settling in. Once these things were done, I finally formed my first impression of the beautiful place I was in.
The campus
When I first stepped on Solna campus in front of my residence building, I remember thinking how modern and clean the area was. The residence buildings are airy and have great facilities that are easy to use. The same goes for all premises at KI, the buildings are spacious and almost all of them have microwaves, which makes it convenient for students to bring their own lunch. The KI campus tours during the introduction week made it much easier for me to familiarise with the buildings and figure out where my first classes were. One of my favorite things about the Solna campus is its location. The transportation system is very well developed and it only takes around 30 minutes by bus to get to the centre of the city. At the same time, the area is surrounded by parks, which gives it the perfect balance between the nature feel and city life.
The programme
In the bioentrepreneurship (MBE) programme here at KI, I find that the courses focus on the "entrepreneurship" part more than the "bio" part. This is because everyone in the MBE programme comes from a scientific background and already has the "bio" side as a prerequisite. In the 2 courses I've taken so far, the focus has been on developing core management skills and interpreting social science – something that is very different from what I'm used to. One of the things I like most about the programme is the wide scope it offers. For example, one of the courses I'm taking at the moment is held on the beautiful KTH campus and is offered to around 400 students. It touches on topics such as marketing, finance, accounting, and provides a great introduction to key management skills. So far, I can say that the programme has definitely met my expectations.
The people
At first I was nervous about meeting new people and finding friends. That's natural. However, one of the first things I noticed about the people here is how open they are to making new connections and forming friendships. The collective open-minded attitude makes it easy to approach and make plans with everyone. The people in each global programme have close relationships and often have lunch or hang out together after class. Most programmes have hosted multiple international dinners, where each person makes a dish from their home country. These mini traditions make KI a tight-knit community that makes it easy to find new friends. Everyone in all global programmes comes from different backgrounds, skills and ambitions, which makes KI a diverse and exciting place to be.
I hope this brief introduction to my first experiences at KI provided you with some insight. If you have any questions, or would like to know more, feel free to reach out to me at fausta.petrauskaite@stud.ki.se.

My name is Fausta. I am originally from Lithuania, but spent most of my life in Canada, so the Swedish winters do not scare me! I'm the blogger for the Master's Programme in Bioentrepreneurship here at Karolinska Institutet. I am also a camping enthusiast and a huge fan of exploring new hidden cafés to visit in Stockholm. I am excited to share my experiences and adventures in Sweden and hopefully provide some useful tips and tricks!