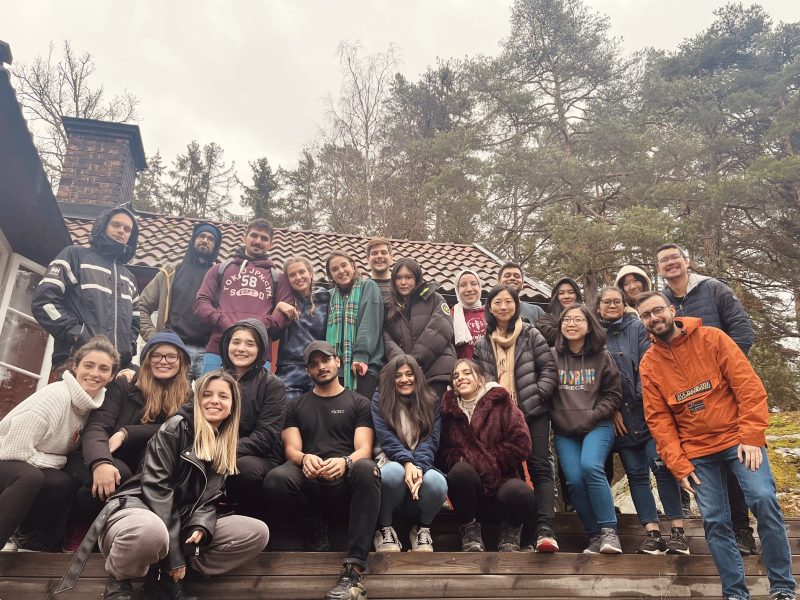 Bioentrepreneurs take Solvik
It has become a tradition for the first and second years of the Master's in Bioentrepreneurship programme to do a joint weekend trip to Solvik. Solvik is Medicinska Föreningen's (the student union's) cabin on Värmdö right outside of Stockholm. It is a great opportunity to mingle, relax, and have fun! Let me take you on my one night adventure in Solvik 🙂
The evening
The trip to get there was not that long. We had to take two buses, and the journey took around 2 hours in total. The fun part about getting there was the bit where we had to walk from the second bus stop to the cabin. We walked along the road for a few minutes, and then turned to a narrow forest trail. It would have been scary to be there alone, but it was super exciting to walk with the group! 
Once we got there, the first thing we did was choose our rooms and bunk beds. There were two bunk beds per room, and there were 3 rooms side-to-side in the cabin I was staying in. The rooms were super cozy and it almost felt like I was in a summer camp haha. Once we settled in, we headed to the main cabin where the kitchen and living room were located.
After dinner and a few drinks, some people stayed inside the cabin to play board games and others sat outside around the bonfire. This was one of my favorite moments in Solvik. We were mingling and laughing, played music and ate marshmallows by the fire. Later on that night, we went to the sauna and even swam in the sea! Of course, we always made sure there was more than one person in the sea to be safe. It was a great experience! 
The morning
The first thing I did in the morning was go for a walk with my friend Antonella. Because we arrived late the previous night, it was hard to see the beautiful area we were in. Antonella and I re-discovered the territory during daylight. We walked up a little hill and saw a few houses where people lived and formed a little community. After our walk, we headed back to the main cabin.
Once we got there, some people were already sipping on coffee and preparing for breakfast. Surprisingly, most second years were still asleep, so it was just our class haha. This was also a very cozy mingling experience. I think we all saw each other in a different light, people were more laid back and cheerful. My friends Rafa, Yan and I decided to make pancakes for everyone – this took us a while, but it was definitely worth it! 
P.S. Rafa definitely put most work in for the pancakes… He didn't have time to take pictures with us 😀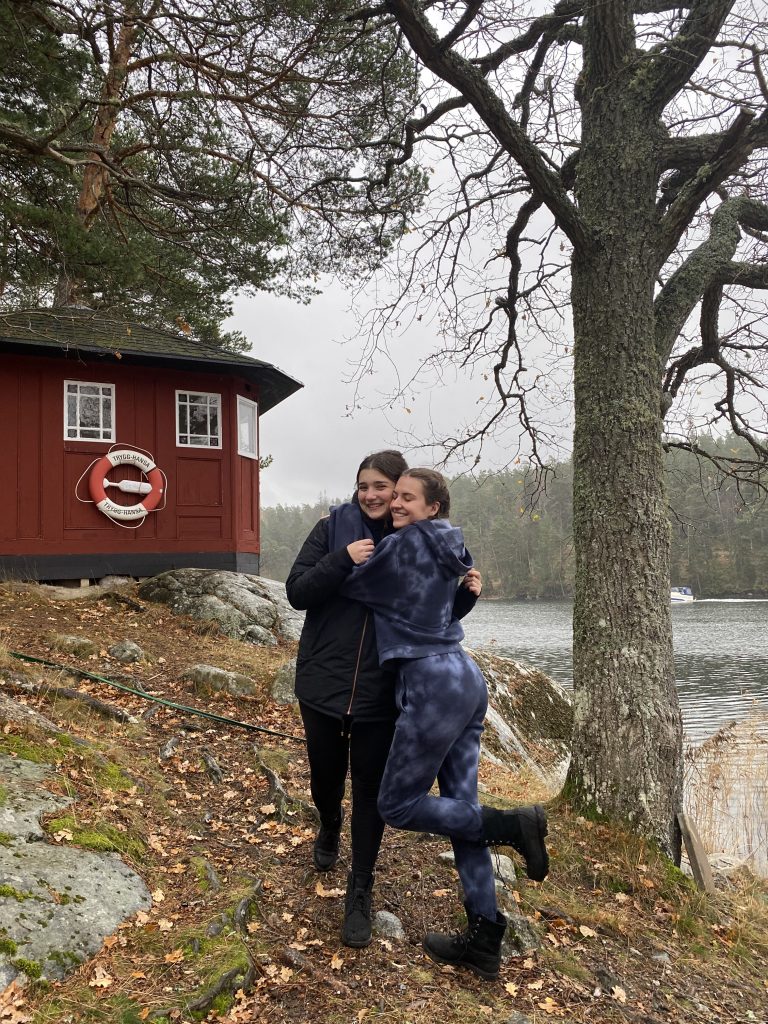 The afternoon
Once everyone had breakfast, everyone divided into smaller groups and did different things. There were some people who continued to snack and talk by the main table in the living room, others sat on the couch and played cards. I was chatting with my friends in the cute little porch-like inside area that was almost like an extra room glued to the main cabin. I really liked this room because it had windows on all sides and created a cozy autumn vibe.
At the same time, some new people arrived who could not make it for the night before. They stayed the following night instead. I was really happy to see more classmates show up and enjoy beautiful Solvik. Although the day was a little rainy, that didn't stop us from taking out the little boats and exploring the surrounding areas. I didn't go on the boat myself, but I'm proud of those who did 😀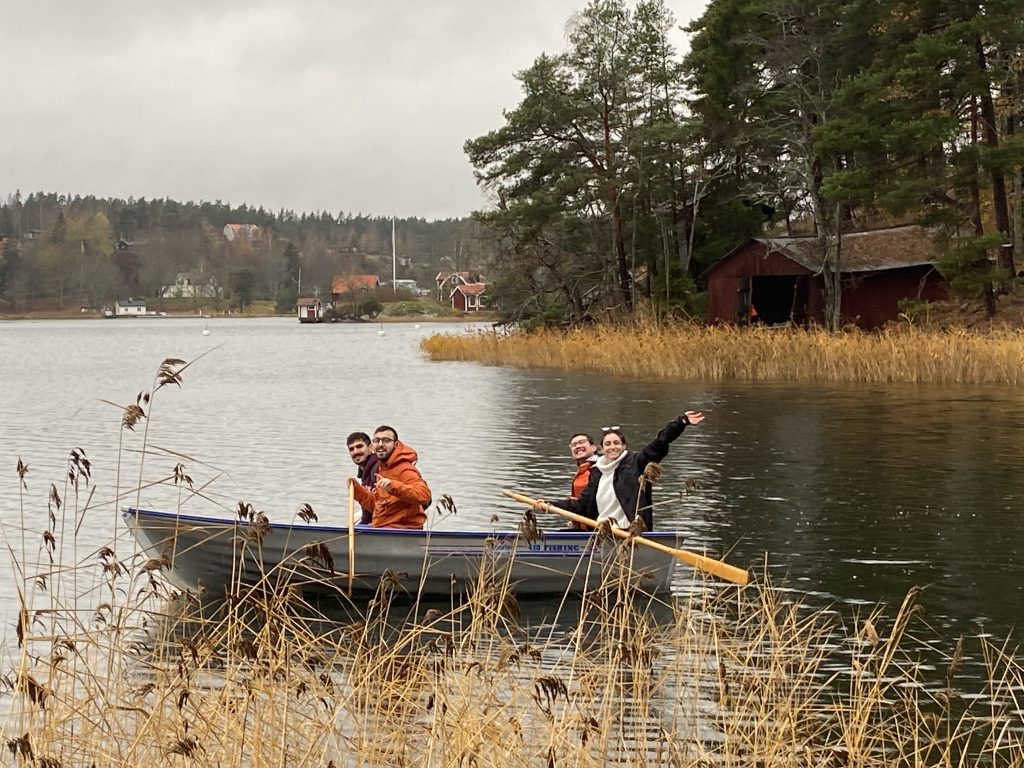 That wraps up our one night adventure at Solvik. Hopefully we can go together next year! 🙂

My name is Fausta. I am originally from Lithuania, but spent most of my life in Canada, so the Swedish winters do not scare me! I'm the blogger for the Master's Programme in Bioentrepreneurship here at Karolinska Institutet. I am also a camping enthusiast and a huge fan of exploring new hidden cafés to visit in Stockholm. I am excited to share my experiences and adventures in Sweden and hopefully provide some useful tips and tricks!