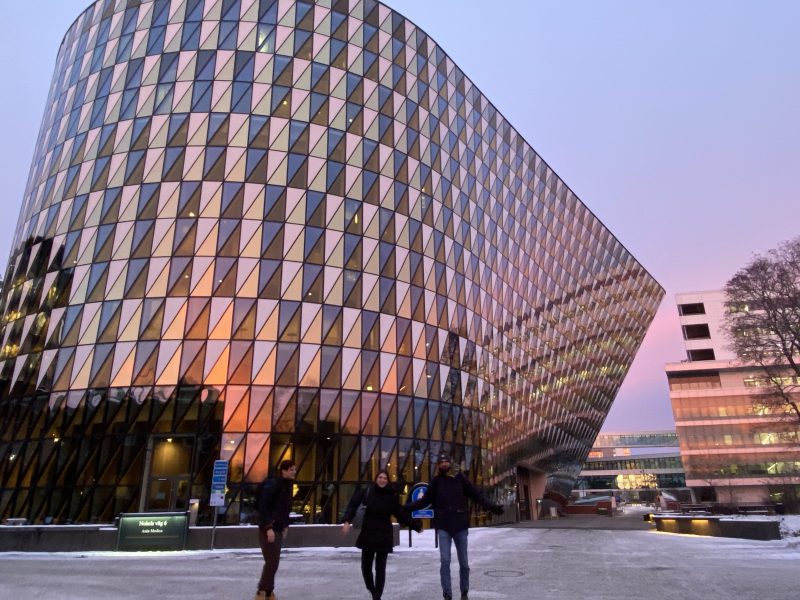 3 Things about the MBE programme you probably don't know
…or maybe you do. When I was applying to Karolinska Institutet, I paid attention to the course content and programme structure, however, I did not know about many other practical things. Here, I decided to list 3 things that surprised me when I first started the Master's Programme in Bioentrepreneurship.
1. The courses
One thing that surprised me about the Swedish course system is that we take one or two simultaneous courses per month. We then have an exam or final assignment before starting the next course in the upcoming month. I really like this because it allows me to focus on each course at a time rather than all at once. Before arriving in Sweden, I was used to taking the same 5 or 6 courses per semester and then having a stressful exam period at the end. Even though we still have exams, there is more than enough time to prepare for each. And if you feel like there isn't, you can retake them. Of course, it's best to do well on the first go, but life happens, and you'll usually have more than one chance to retake an exam.
2. The grading
The Swedish grading system is not based on numerical grades. Instead, we receive either a pass (P), pass with distinction (PwD) or a fail (F). Of course, we must reach a certain threshold to receive a P or PwD that depends on the specific point system created by the course coordinator. This was a surprise to me since my work was always assessed based on a numerical grade received as a percentage throughout my bachelor's studies. The grade would stand as one of the main determining factors for our success and students would often study hard to receive a good grade rather than to learn the material. This is not the case in Sweden. I was pleased to learn that the provided material is truly there to facilitate our learning experience and to provide us with the required knowledge in the field.
3. The opportunities
This one is my favourite. You don't have to put your career on complete pause when pursuing the Master's in Bioentrepreneurship. On the contrary, I believe that the programme is structured in a way that allows students to pursue their career ambitions in quite a flexible manner. Of course, you must keep in mind that it is a full-time programme and it can be demanding. But there are enough hours in a day to pursue your interests. And it is encouraged. We get emails from our programme director about new part-time internships or job openings almost every month. And if you feel like exploring opportunities externally – you are more than welcome to do so! For example, I have been using my time to get more familiar with the exciting Stockholm start-up scene, which has been a super exciting experience so far!
My favourite thing about the MBE programme is that it truly encourages students to pursue their career aspirations and seek out new opportunities. And there are plenty of them, as long as you stay active and take initiative! 😊

My name is Fausta. I am originally from Lithuania, but spent most of my life in Canada, so the Swedish winters do not scare me! I'm the blogger for the Master's Programme in Bioentrepreneurship here at Karolinska Institutet. I am also a camping enthusiast and a huge fan of exploring new hidden cafés to visit in Stockholm. I am excited to share my experiences and adventures in Sweden and hopefully provide some useful tips and tricks!