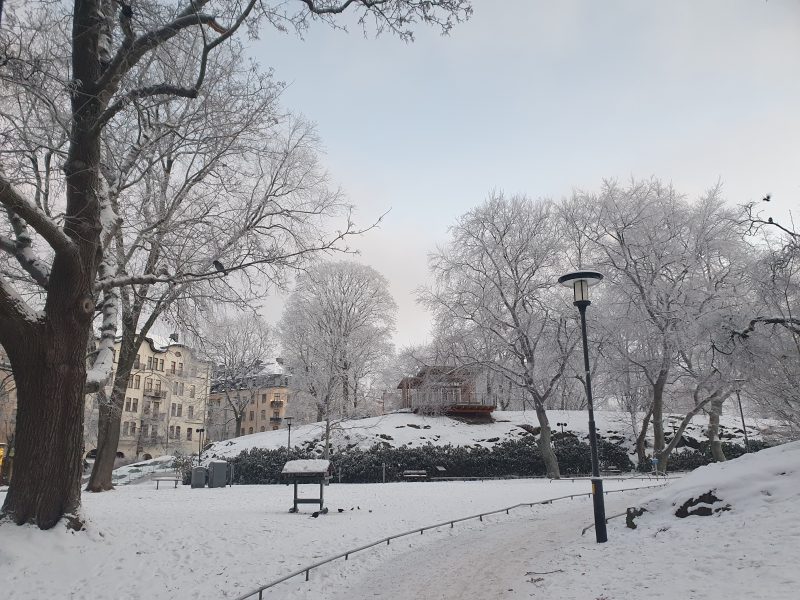 My Christmas in Stockholm
Everybody knows that Christmas is not just a day or two, it's the whole month of December! And once December starts, everything will be in shiny lights and the air smells a little more like cinnamon! My Christmas experience in Stockholm over the last month has been one of the nicest in my recent memory. Here's what I got up to!
Skansen Christmas market
There are a lot of Christmas markets around the Stockholm area, but from what I've seen, the best one is at Skansen. Skansen is an open-air museum on the island of Djurgården (around 40 min by bus from the Solna campus). On December weekends there is a Christmas market that has everything from hand-made Christmas decorations and jewellery to local produce and sweets like marzipan pigs, which as it turns out is a traditional Christmas candy here in Sweden. There were also food stalls and live music, which really added to the whole atmosphere. Every now and then I walked past the most amazingly smelling stall that had the longest queue: they were making candied almonds that are one of the most Christmassy sweets, in my opinion. I also bought some gifts for friends and family to take back home with me.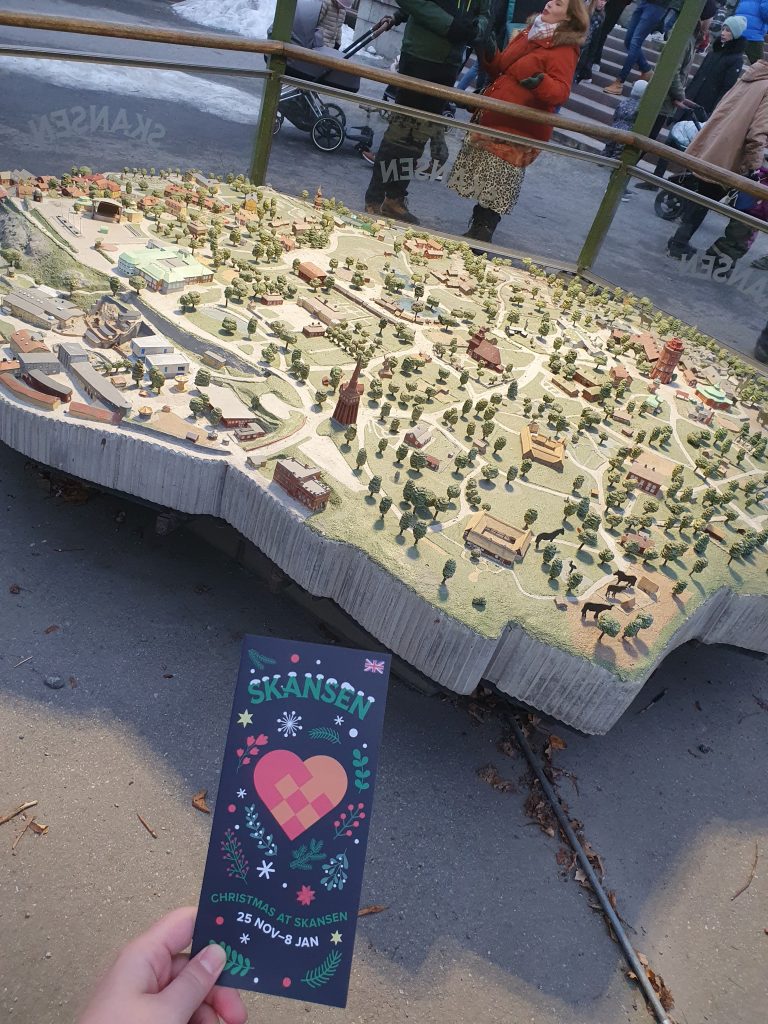 Ice skating in Kungsträdgården
There are several places around Stockholm where you can go ice skating if you have your own skates, but as I don't, I went to the Kungsträdgården rink, where you can rent some skates. The atmosphere again is just perfect to get into the Christmas mood with all the lights and Christmas songs playing. I highly recommend it!
Baking Christmas cookies (and other desserts)
One of the best memories was taking over one of the kitchens in building 13 (KI Solna Residence) and baking all sorts of Christmas desserts. Starting with German Vanillekipferl (vanilla and butter biscuits) and Kulleraugen (thumbprint cookies with jam) to Greek Melomakarona (honey and orange cookies) to a classic French lemon tart and Italian La torta allo yoghourt (Yogurt cake) + many-many more. So much so that we didn't have to worry about dessert for a good week!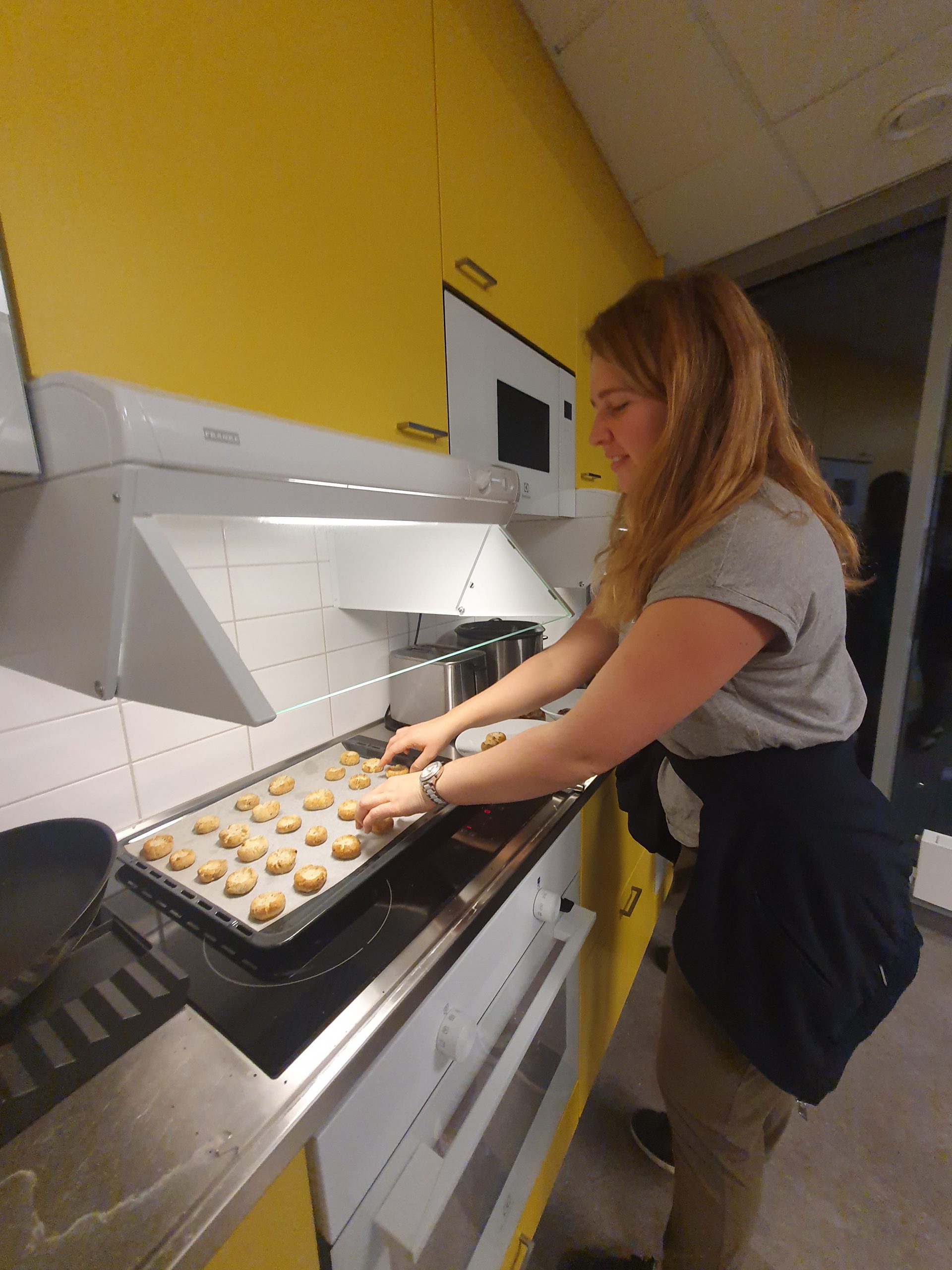 Winter Wonderland at Gröna Lund
Another special experience was visiting the amusement park Gröna Lund that had created a Winter Wonderland. We went with a group of friends, and to be fair, it would probably be even cooler as kids, but it was still very nice to see all the decorations and enjoy a little adrenaline-inducing fun. The one thing that I would keep in mind, is that it'll be COLD, and even though I had thought about it, I'd still wished that I'd taken an extra layer with me.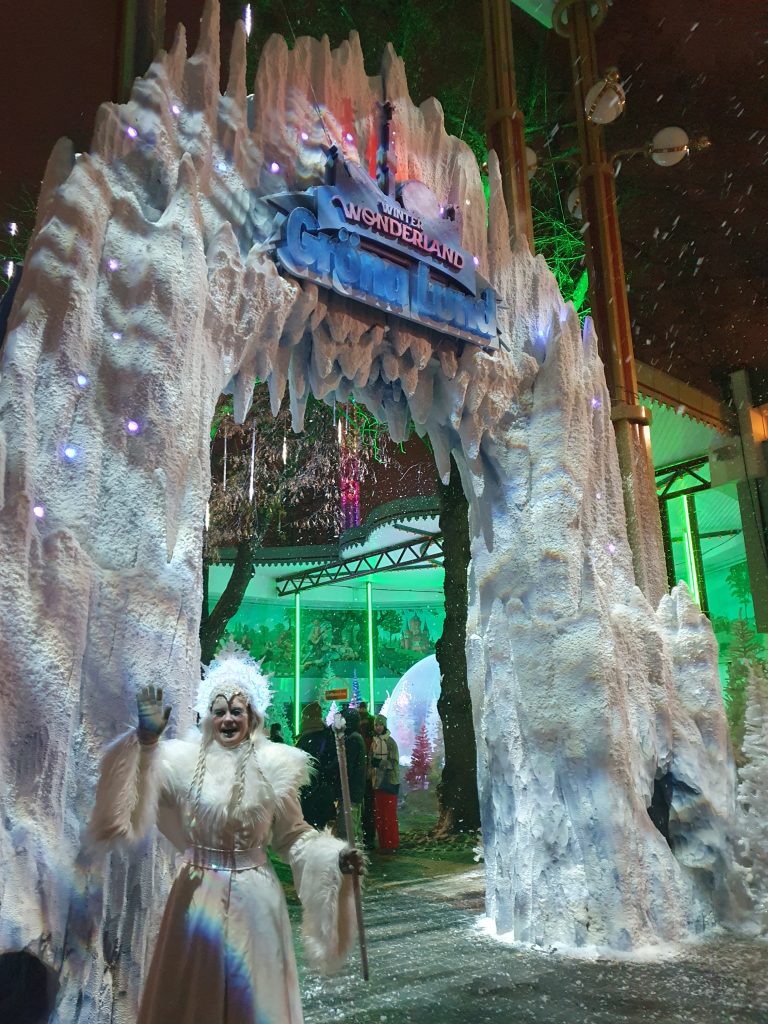 Secret Santa and our Christmas parties
We also had our own Christmas party with our class for which we organised a Secret Santa gift exchange. With Secret Santa you never know how it's going to go, but I'm glad to say that I was super happy with the present I got! On top of that, we also had a Christmas mingle with our teacher on the last week of in-person lectures, where we did Kahoot quiz on everything related to the holidays + had some traditional Swedish Christmas fika: glögg (mulled wine), lussebulle (saffron buns), julmust (Swedish soft drink) etc.
All in all, Stockholm is a great place for getting into the Christmas mood and also stocking up on some cute gifts for friends and family. And in my opinion nothing beats walking around in a snowy December weather followed by some warm tea and baking with friends!

I am Karolina and I am a digital ambassador and a blogger for the Master's Programme in Translational Physiology and Pharmacology here at KI. I was born and raised in Estonia, but for the past five years I have lived in the UK where I studied biomedical sciences with a focus on pharmacology. Outside of school I like baking with friends as well as doing water sports. When the weather starts to get warmer, I look forward to kayaking through Stockholm's world-famous archipelago.