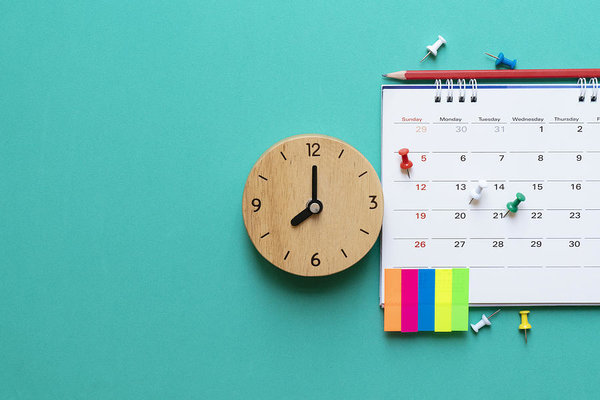 5 Tips on how to deal with the anxiety of waiting
By now you have most likely finalised your application to Karolinska Institutet, congratulations! Now you wait. Waiting for a decision letter from a university can be a stressful time. I know it was for me. Here are some tips that can make the wait a little easier.
1. Stay organised 📅
Make a timeline of the university's decision-making process and keep track of important deadlines. As soon as I submitted my application, I printed a calendar and marked the big decision due date. This helped me reduce anxiety by giving me a sense of control. I also marked other dates with new goals I wanted to achieve until that time. For example, I went on a stroll to my university's library and took a book that I found interesting. I set the deadline to finish reading it in March. I filled in my calendar with little things like that to fill these few months with more events that I could look forward to.
2. Have a plan B 💻
Having a plan B is crucial because it reduces the impact of potential setbacks. One of the things that helped me most when waiting for the university decision was creating alternative scenarios for my future. For example, I searched for jobs and internships abroad on LinkedIn that would provide me with a learning experience in the field of pharmaceutical business. I really was not sure whether I would be accepted to KI, so having other options helped broaden my perspective and remain excited for future opportunities.
3. Plan a trip 🏖
The second I submitted my application, I had that "now what?" feeling. I then decided that now is time for a trip. Pick a place you've always wanted to visit, research your options, and make a rough itinerary. I called my best friend Nicole and we started checking our availability in June. We wanted to go somewhere with nice beaches and not too expensive. A few days later, we booked a trip to Split, Croatia. It may sound simple, but planning a cost-efficient trip can be a lengthy process😅. You'll have something exciting to look forward to and a goal to work towards.
P.S. Our trip was one the most memorable adventures ever! ☀️
4. Exercise 🚴🏼
You've heard this before, but exercise is a great way to relieve stress and improve your mood. I was never a fan of working out, I never really felt the so-called endorphin rush. I knew I wouldn't like working out alone, so I decided to invest in a gym membership and take classes. I remember the first thing I attended was a spinning class. I was at least two gears behind the rest of the class and still felt really out of breath haha. But I was motivated to keep up with the other people around me and also keep going to the gym because I was paying for it. This helped me deal with anxiety because I was focused on my physical endurance, and partially because I was too tired to be anxious afterwards.
Update: I still continue to go to work out classes. Still no endorphin rush 😅. But I feel more accomplished when I go to the gym💪🏽
5. Connect with others 👥
Talk to friends and family members about your feelings. Perhaps they've been through something similar and could provide you with some support and advice. Some of my friends were waiting for their university decisions as well, and it was comforting to know other people who share my feelings. Although the thought of receiving a decision letter can get stressful, it is important to keep in mind that there are plenty of other things going on! Sometimes it's best to focus your attention elsewhere and just have a good time with friends and family.
If you are waiting for an admission decision from a masters programme, you surely remember the anxiety of waiting for a response to a bachelor's programme. You've done this before and you are not alone. The uncertainty of the outcome can make it difficult to focus on other things, but don't let it get the best of you! Don't forget to relax and be kind to yourself. You got this💪🏽

My name is Fausta. I am originally from Lithuania, but spent most of my life in Canada, so the Swedish winters do not scare me! I'm the blogger for the Master's Programme in Bioentrepreneurship here at Karolinska Institutet. I am also a camping enthusiast and a huge fan of exploring new hidden cafés to visit in Stockholm. I am excited to share my experiences and adventures in Sweden and hopefully provide some useful tips and tricks!