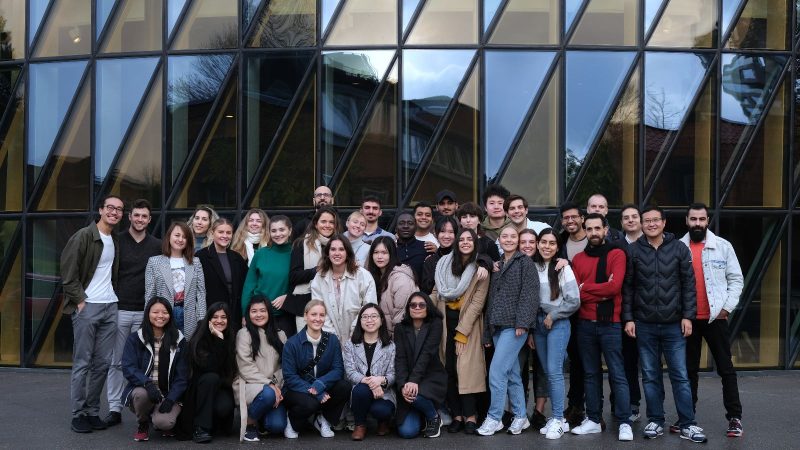 Current students in the Master's in Bioentrepreneurship Programme
What makes up the true essence of the Master's in Bioentrepreneurship programme? The masterminds themselves! Let's take a look at some current students in the MBE programme.
Suzanne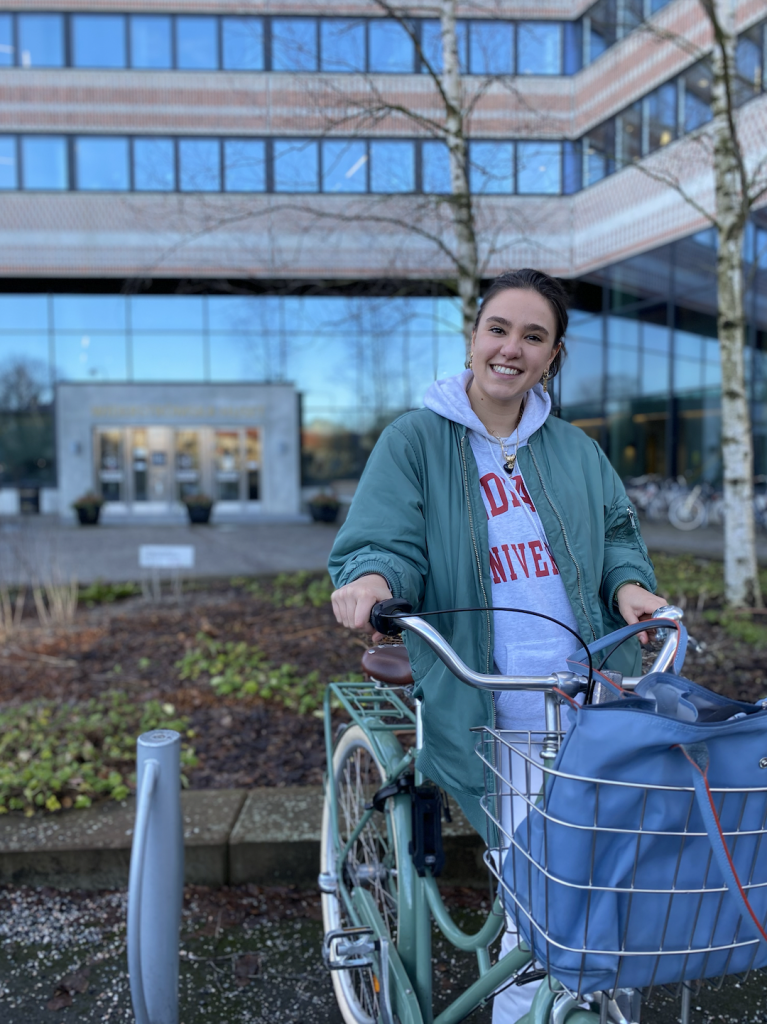 Hello! My name is Suzanne Barnasconi, and I am 24 years old. I am originally from the Netherlands, where I studied Biomedical Sciences in Amsterdam. During my bachelors degree and my internships in the lab, I realised that I wanted to look at science and improve healthcare at a broader level. I chose for the masters Bioentrepreneurship because it focuses on business and science, and that is exactly what I want. At the moment we have the course 'product development', which has been my favorite course so far. We have a lot of guest lecturers from different companies telling us about their experiences, which is very interesting. It amazes me that we have already started the second semester of our first year. Time flies by and I can't wait for what is next😊.
P.S. Suzanne is our wonderful class rep!
Zebrilla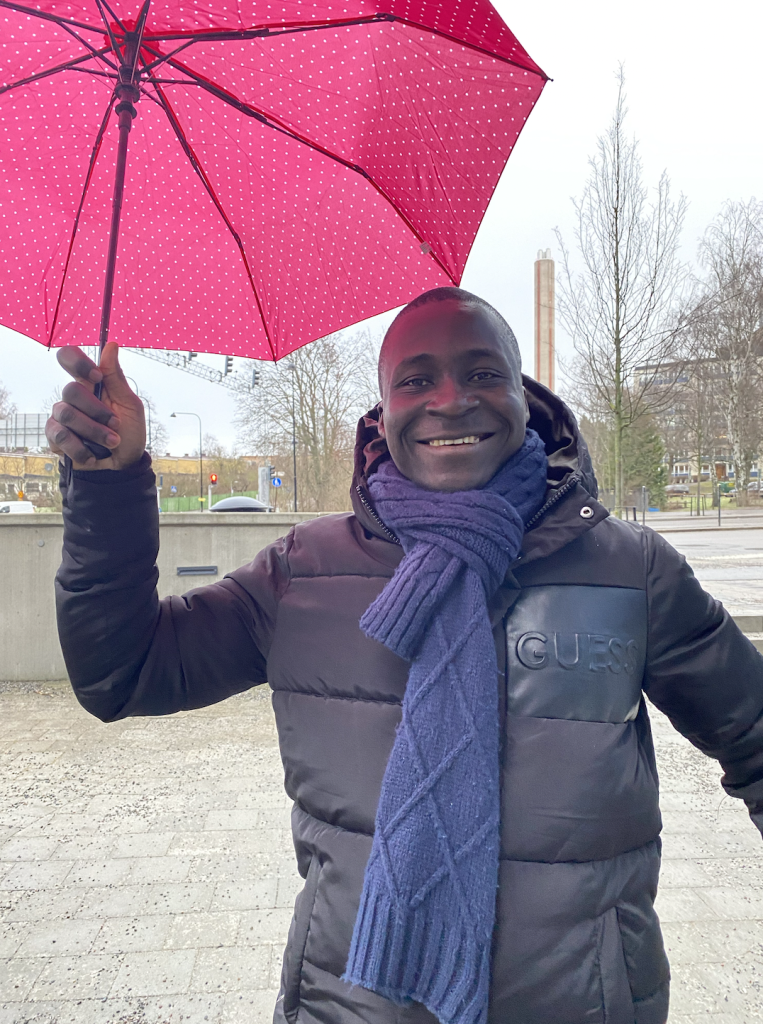 I'm Zebrilla from Ghana and I had my bachelors in medical ultrasound. That got me to practice general and vascular ultrasound in Accra for six years. Ghana is strategically placed in West Africa with a growing healthcare market. I came to Karolinska Institutet to learn the skills to develop businesses around digital health to create value in this space. This program has been fulfilling and quite an eye-opener even though I'm less than half-way through it. Lots of networking with industry players and lectures from industry players. It's been helpful in developing my soft skills and building the attitude of working with others. Exposure and networking have been my biggest picks from the program. I hope the program equips me to be an expert in digital health and hopefully one day lead digital health transformation across Ghana and Africa.
Morgan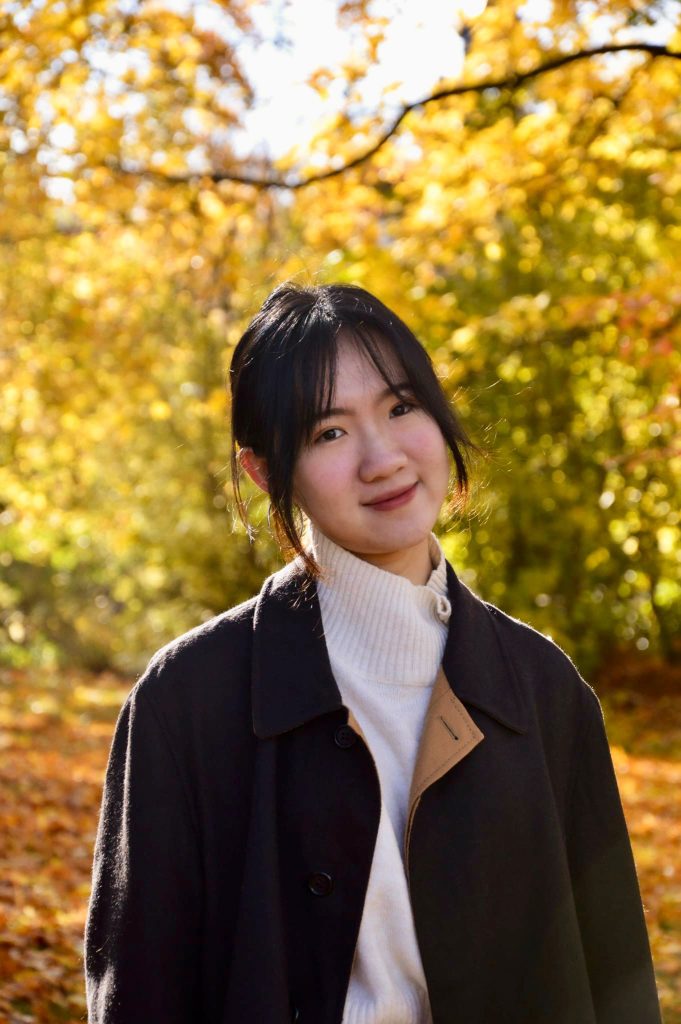 This is Morgan speaking😊. I hold a bachelor's degree in healthcare management in Taiwan. In order to dedicate myself to a different position in life sciences, I'm here in Sweden with a lot of talented people from different backgrounds. I'm a pragmatic person who came to KI to seek a possible career in bio-related fields. This program provides me theoretical knowledge and also practical experience to explore the potential path of my future. With the diversity of backgrounds of our classmates, we can solve a problem from a different approach. Therefore, I'm looking forward to how we will integrate the experience we generated in the past and the knowledge we learned from the previous semester in the incoming practical placement one.
Dimitris
Hey! My name is Dimitris and I am from Greece. I have a Bachelor's in Biology and before coming to KI I was a research associate in the field of molecular microbiology. I decided to change my career path, because I wanted to be involved in the process of bringing new bio-scientific discoveries to the market. KI was my first option, because the programme in Bioentrepreneurship offers excellent networking opportunities. What I love about this programme is how it changed my aspirations and my perspective towards my ideal career path; it ignited an inner ambition to start my own venture. But of course I still have much to learn and explore! So for now I am looking forward to my practical placements that will help me get hands on experience and broaden my network.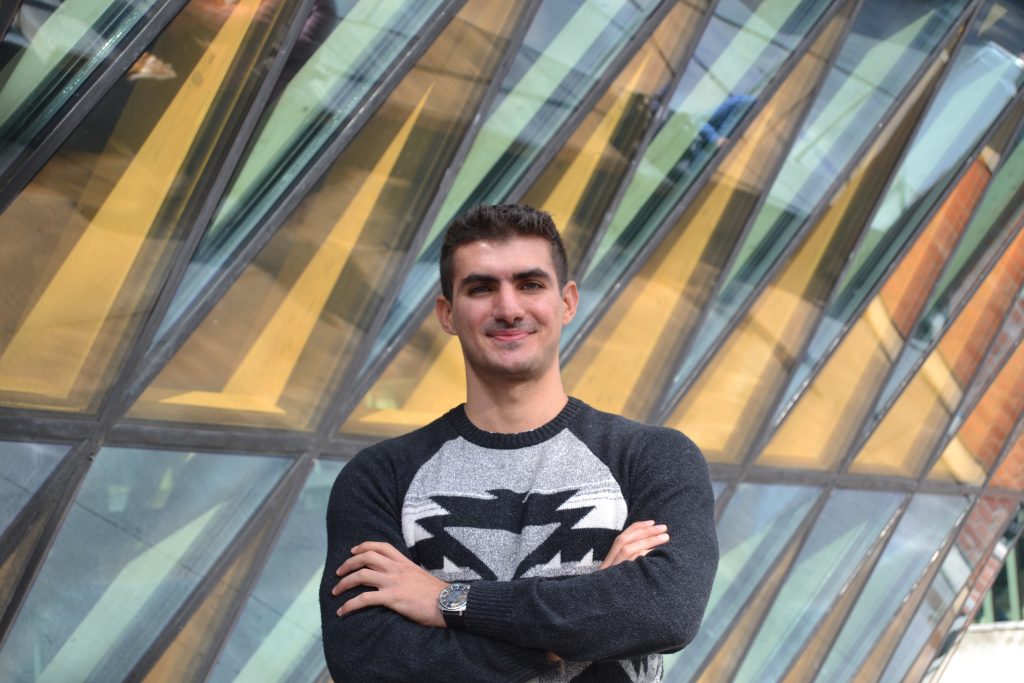 Maya
Hey! I am Maya and I am half Belgian half Indian. I grew up in Belgium until I was 17 and then lived for 4 years in the Netherlands where I did my bachelor in biomedical sciences at Maastricht university. I came to KI because it offered this unique program at the crossroads between life sciences and business. I expected the program to act as the intersection between business and life sciences on which I think it is delivering. Coming from a pure scientific background, this course has given me the basics of business and connections opening a ton of doors. This master prepares you for a wide variety of positions and I feel excited for the opportunities to come! Additionally, the program informs you of great extra curricular and job opportunities. From those, I became a course assistant at Stockholm School of Entrepreneurship, enabling me to expand my network and skills even further. My favorite part of the program is meeting people from all backgrounds. This includes nationalities but also professional backgrounds. I also love how the program collaborates a lot with other universities giving us the opportunity to study at KTH and other Swedish universities, again enabling us to meet students from various backgrounds. I am definitely looking most forward to getting experience in a life sciences company thanks to our practical placements!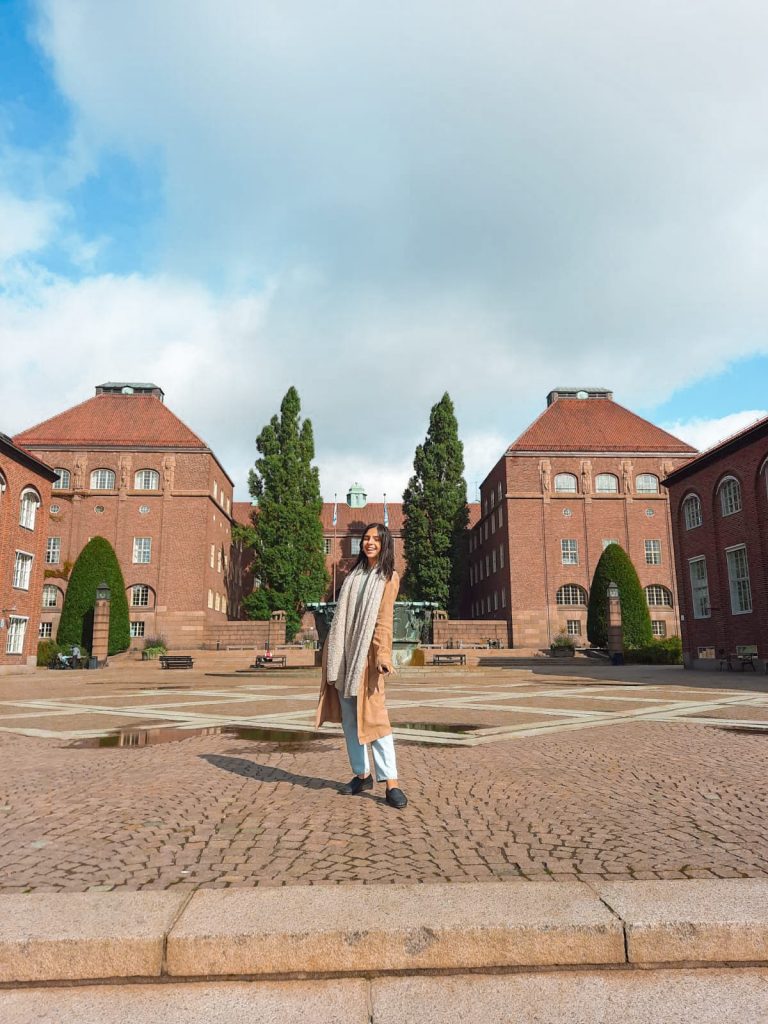 Zun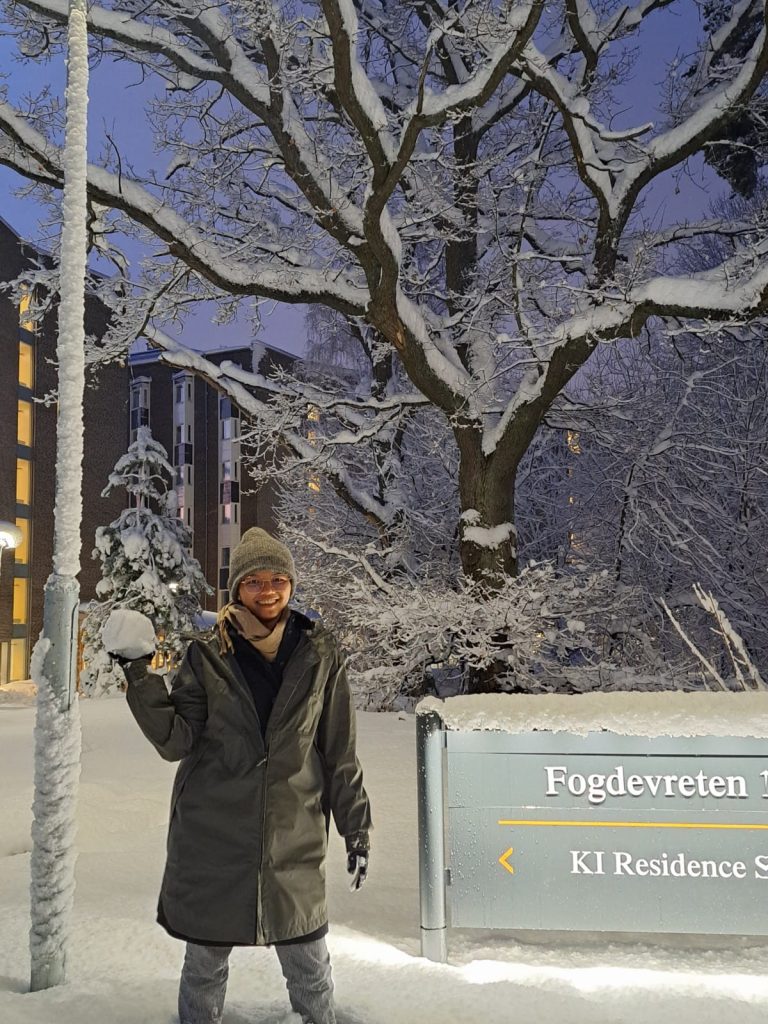 Hi! I am Zun and I am originally from Myanmar or formerly known as Burma. I've also lived in Singapore for 10+ years. After completing Biological Sciences at Nanyang Technological University, I started working at protein functional studies lab and then joined MedTech companies. I came to KI especially for the Bioentrepreneurship program which teaches us to be the bridge between science and sales. The program challenges my boundary and helps me to grow personally and professionally. My favorite thing about the program is learning about new cultures and improving my communication skills while at the same time working on the projects that require creative ideas. I'm looking forward to the 2 mandatory internships where we are exposed to the Swedish working culture and the local market landscape.
Hopefully these 6 brilliant minds provided you with some insight on what it's like to be a part of the MBE team from a different angle. And there are over 30 more of us! The people really do make the programme. And we have great ones☀️

My name is Fausta. I am originally from Lithuania, but spent most of my life in Canada, so the Swedish winters do not scare me! I'm the blogger for the Master's Programme in Bioentrepreneurship here at Karolinska Institutet. I am also a camping enthusiast and a huge fan of exploring new hidden cafés to visit in Stockholm. I am excited to share my experiences and adventures in Sweden and hopefully provide some useful tips and tricks!