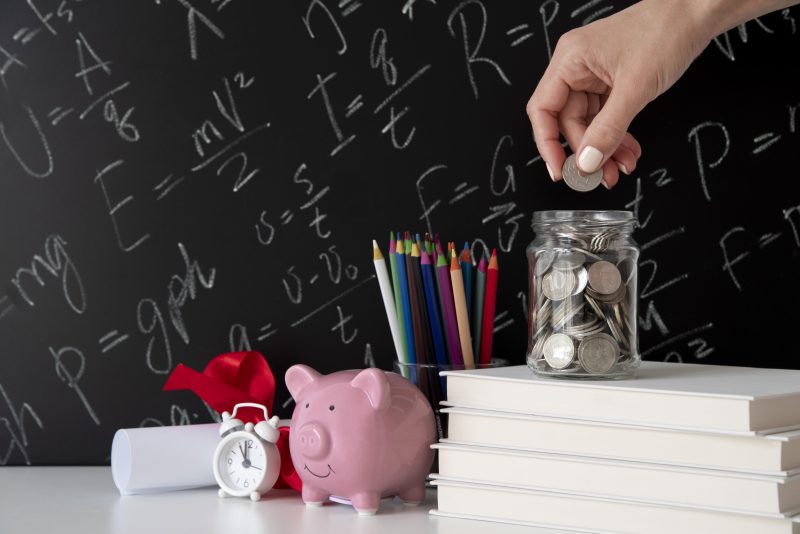 5 ways to earn extra income as a student 💰
It is no secret that being a student can be expensive – especially in a city like Stockholm. That's why we need to help each other! Here are 5 ways that can help students at Karolinska Institutet to earn some extra income and stay afloat.
1. Digital Ambassador 👩🏽‍💻
Let's begin with the obvious – being a digital ambassador for your programme is a great way to start your journey at KI. Not only do you get to meet bloggers from other programmes, you also get to interact with prospective students. One of my favorite parts about writing blogs is the heartwarming emails I get from my readers🥰. Although it will not cover your rent in Stockholm, it's a flexible way to earn a bit extra income and interact with students all around the globe 🌎
2. Research Assistant 👩🏽‍🔬
If you are interested in academia, Karolinska Insitutet has plenty of outstanding research areas that occasionally hire research assistants and lab technicians. From cancer and hematology to neuroscience and mental health, you will be sure to find a lab that suits your interests. You are likely to be required to have some lab experience to enter one of these areas, but it is a great way to combine interest and studies – and make it profitable! 💸
3. Course Assistant📝
Some educational institutions outside of Karolinska Institutet hire course assistants. One such institution is the infamous Stockholm School of Entrepreneurship (SSES) that outsources their elective courses to universities all over Stockholm. They collaborate with Karolinska Institutet, Stockholm School of Economics, Stockholm University, KTH Royal Institute of Technology, and Konstfack. Being a course assistant is a wonderful opportunity to visit campuses all around the city and network with professors from different fields while earning a stable income 💵
4. External Internships 🌐
Finding your own part-time internship and negotiating a certain salary is another option that some students pursue. The most important thing is to be proactive! I remember when my classmate Antonella invited me to a networking event for start-ups in September. I had never attended such an event before. It was much cooler than I expected haha 😎. Even though the event almost had a bar-like vibe, you could tell that the room was filled with go-getters and professionals. I left the event with a single contact. That contact is my current part-time employer at a life science consulting start-up.
5. Clinical Trial Participation 🥼
There are alot of clinical trials associated with Karolinska Institutet and beyond. And not all of them want to feed you with medicine💊. For example, a few of my classmates participated in a 2-week paid sleep study at Stockholm University. The study investigated factors that determine why people are differently affected by lack of sleep. It was carried out at home and the participants were compensated around 1200 SEK (taxable). There are alot of similar studies that assess factors such as mental health and emotional status and offer compensation. The recruitment posters for studies are often hung up in campus buildings, so it's important to stay attentive🤓
Finding a job can be a long and exhausting process. However, there is more than a single way to earn some income as a student at Karolinska Institutet. Stockholm has a lot to offer, and so do you👩🏽‍🎓

My name is Fausta. I am originally from Lithuania, but spent most of my life in Canada, so the Swedish winters do not scare me! I'm the blogger for the Master's Programme in Bioentrepreneurship here at Karolinska Institutet. I am also a camping enthusiast and a huge fan of exploring new hidden cafés to visit in Stockholm. I am excited to share my experiences and adventures in Sweden and hopefully provide some useful tips and tricks!