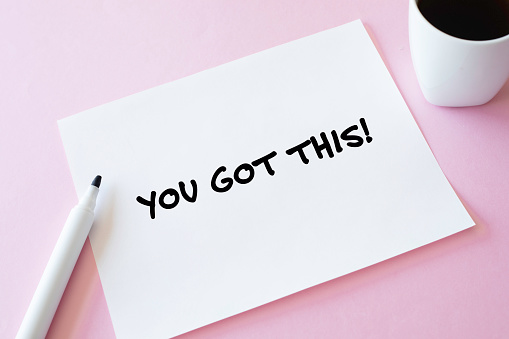 5 Things I wish I knew before coming to KI
Moving to a new place can get overwhelming. Even to-do lists can seem inefficient when you're nervous about starting a new journey. That's normal and very relatable😅. I decided to share 5 things that will hopefully provide you with some guidance on what to expect when moving to Stockholm!
1. Register to SSSB housing 🏠
One thing I wish I had done as soon as I accepted my offer at Karolinska Institutet is started my housing que. The student housing in Stockholm is regulated by an institution called SSSB (Stiftelsen Stockholms Studentbostäder). They provide affordable and decent housing for students. The way it works can come across as confusing, but it is actually simple. Basically, the more points you have, the better housing you can get. In order to start collecting points, you have to register with SSSB. One day = one point. So the more days you've been registered = the more points you have = the more likely you get housing.
Here are some things to keep in mind. People have been collecting queue points since their bachelor's. This means there are people with thousands of points. Most people are eligible for a corridor room with their own bathroom and a shared kitchen having 90 points or more. You can collect up to 90 points before you register with a student union. This means that you must register with a student union upon your arrival in order not to lose your points. The student union at Karolinska Institutet is called Medicinska Föreningen (MF). The MF building is on KI campus and it is very straightforward to register. Just don't forget😅. You can pause your SSSB points once you hit 90 days and have enough time to come to KI and register to MF in order to continue collecting housing points.
2. Appointment with Skatteverket 🏙️
Skatteverket is the Swedish tax agency. It is important to get your Swedish personal number as soon as possible. Before you make an appointment with Skatteverket (you can do so online), make sure you have all the necessary documents. The required documents vary depending on your status and where you are from. You can read more about it here.
It may take a few months to get your Swedish personal number. But once you get it, you can officially start living in Sweden. You can then make an appointment to create a bank account, get employed in a Swedish company, obtain a mobile SIM card, among other things! In short, it is quite hard to live without the Swedish personal number😅
3. Register for Swedish courses 🇸🇪
You can live in Stockholm without knowing fluent Swedish, but it is definitely a benefit – especially when looking for jobs. Make sure to check out the state-funded Swedish courses offered by Folkuniversitetet here. You don't need a personal number to register for them, and it is better to sign up sooner rather than later. You can choose a time that works best for you during the week or weekend. You can register with friends and make it a cute tradition to get fika afterwards☕
4. You can save on textbooks📚
Textbooks are expensive. One thing I wish I knew before buying my course books was that the upper years are more than willing to resell and/or give away their used textbooks. You can also find some of them online (open access). The most common platform to stay in touch with people and ensure you have all your options open is WhatsApp. There are many groups that offer textbooks and various other things for a cheaper price. Stay in touch! 📲
5. Stockholm loves bikes 🚲
The main mode of transportation in Stockholm in early spring – late fall is cycling. It is worth considering purchasing or renting a bike. However, this can also get pricey, so I would recommend purchasing a used one from a WhatsApp group or Facebook marketplace if you would like to save a bit. The cycling infrastructure in Stockholm is super advanced, and there are plenty of safe places to part your bike🔒
Although some people still choose their bike in the winter, most switch to buses. The most used transportation app in Sweden is called the SL app. You can purchase either a single ticket or choose a bundle deal for a set timeframe to use all transportation in Sweden. The buses and trains are easy to navigate and the schedules are accurate on Google maps. It is also comparatively affordable to rent a car for longer trips, although it is best to do so in advance🚗
I know this can seem quite overwhelming (especially with the bureaucratic tax agency stuff), but it is really important to just trust the process. Everything will work out. If you read this post – you are already more prepared than I was a year ago😅. I would also like to give a shoutout to my friend and PP1 buddy Leon who helped me gather this list for you! Thank you Leon🤩

My name is Fausta. I am originally from Lithuania, but spent most of my life in Canada, so the Swedish winters do not scare me! I'm the blogger for the Master's Programme in Bioentrepreneurship here at Karolinska Institutet. I am also a camping enthusiast and a huge fan of exploring new hidden cafés to visit in Stockholm. I am excited to share my experiences and adventures in Sweden and hopefully provide some useful tips and tricks!