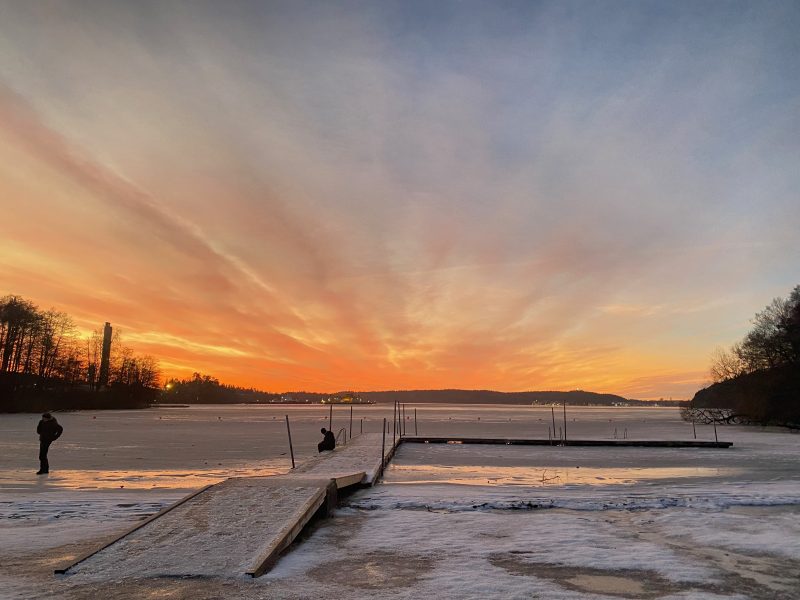 What I love most about Sweden…
Having studying in Sweden for almost two years, there were many like and dislike about the countries. Here in this post, I will share one of the fact I love most about Sweden.
Astonishing beauty.
Before coming over to Sweden, I heard about Northern lights and dancing sky in Nordic region. However, I have never been told about how the sky in Sweden is very beautiful both in early sun raise and sunset.
During the Sunset, I see one part of the sky is dark or blue and the other part of the sky has multiple different colours such as gold, blue, white, red, orange, yellow, etc. It really is similar to paint of art.
Enjoying Sunset view from my flat – memory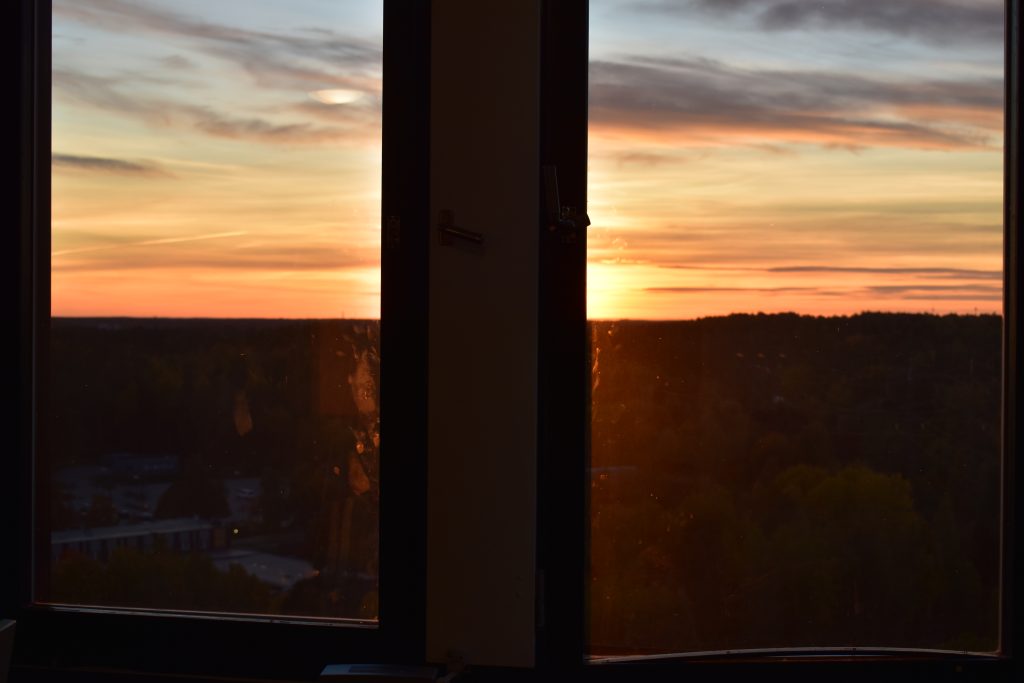 First sunset from my new flat in August 2022… I instantly grabbed a glass of wine, position the chair at window and stare through of this beautiful scene from my 14th floor apartment. Simply amazing.
Later throughout the year, I have attempted to capture the moments at different time of the year.
Most favourite one
This photo was taken in early April when the temperature is around 4C. That day, the sky was clear and sunset paint on the sky was particularly very dense with orange looking vibrant. Couple with some bright star you can see in clear dark blue sky, it was breathtakingly pretty.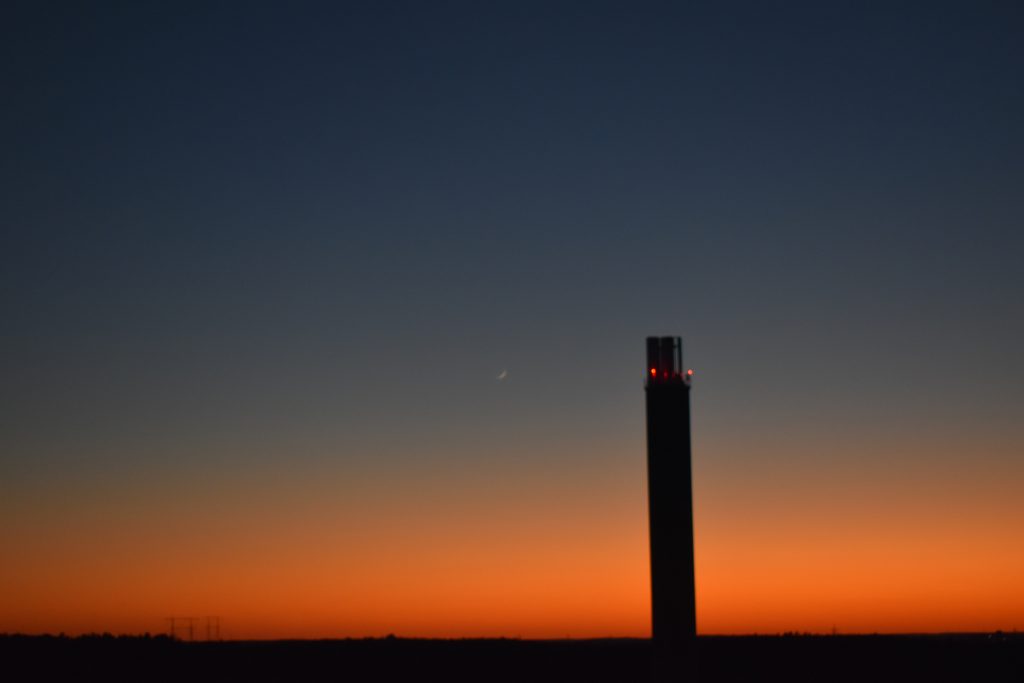 Photos throughout the year
Below is some of the other photos I have been capturing… Many are much more beautiful in real time, outside.. Word can explain how nice these scene were.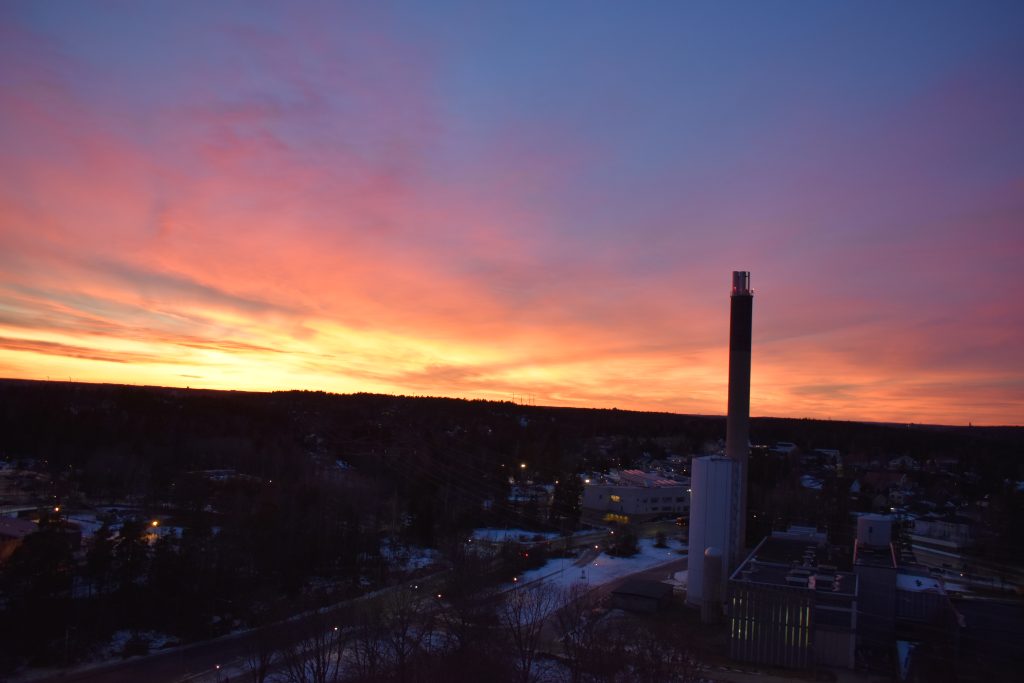 Interesting early Sunrise
If you happens to wake up very early in the morning, you could be able to see the view as shown in photo below (left). Just small area under the sky is shinning brightly with sun like a spotlight while the rest of the city and sky is still in complete darkness. Unlike in Asia where I see the light lid in the bottom part of the sky horizon, this is very different.
At later in dawn stage, you can see as the photo on right below. Pretty similar to sunset.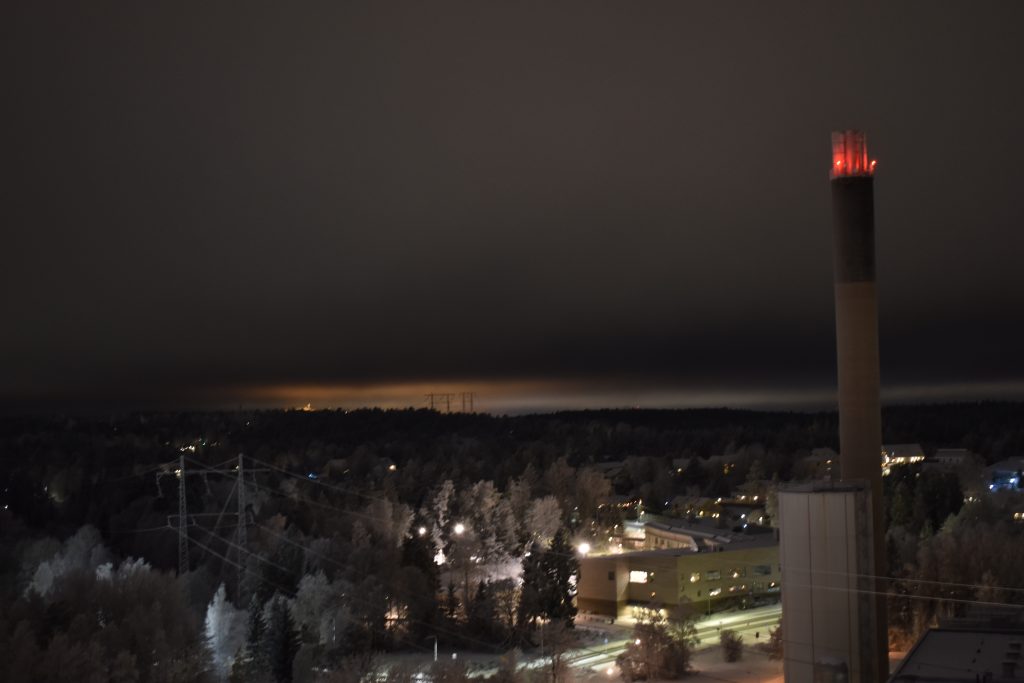 Scene at Vättern Lake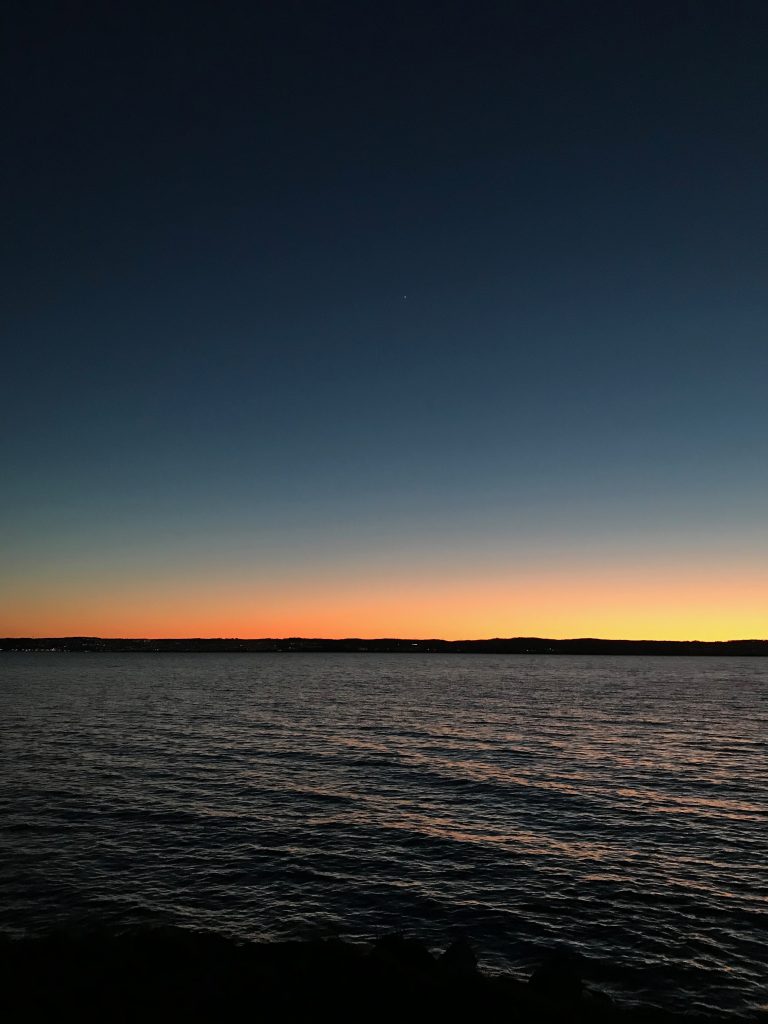 Whilst driving passed by Jonkoping city, we can not hold the temptation to stop the car and enjoy this amazing view of the lake Vättern which is 2nd largest lake by surface area in Sweden and 6th largest in Europe. It is already nice view and this amazing sunset made us feel like completely out of fairy tale. So so beautiful.
Winter snow view
Although I like sunset and sunny days better than snow, the view of the neighbourhood right after the heavy snow is also damn pretty in its own way. Temperature and dark nature of it can sometime make me feel heavy, but at times it can also touch my heart with it whiteness of elegant.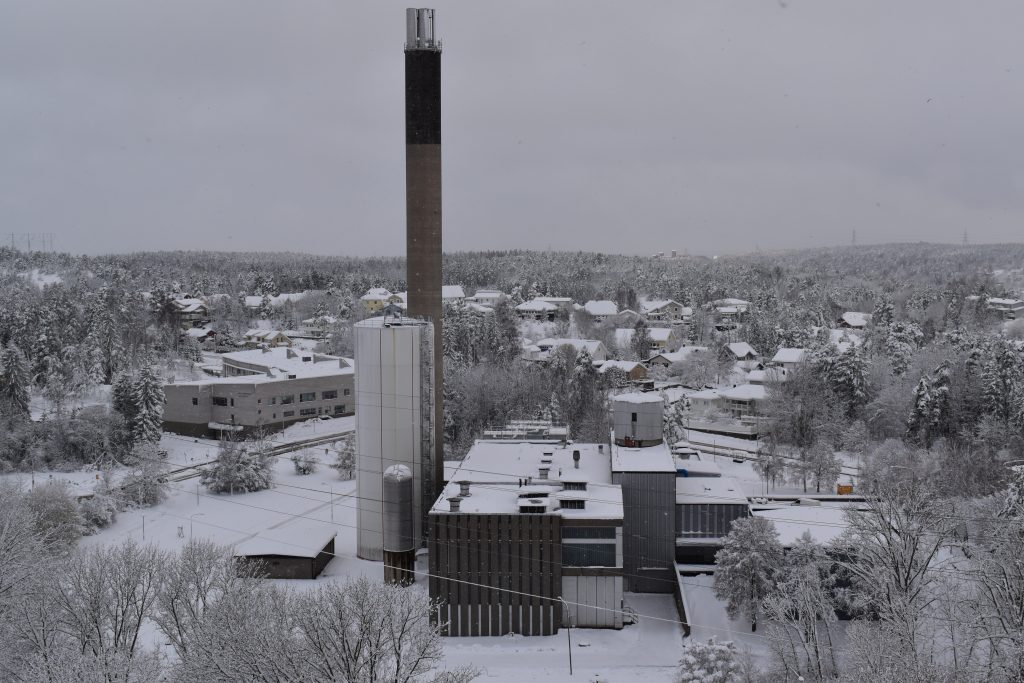 Finally …. Autumn Sunset view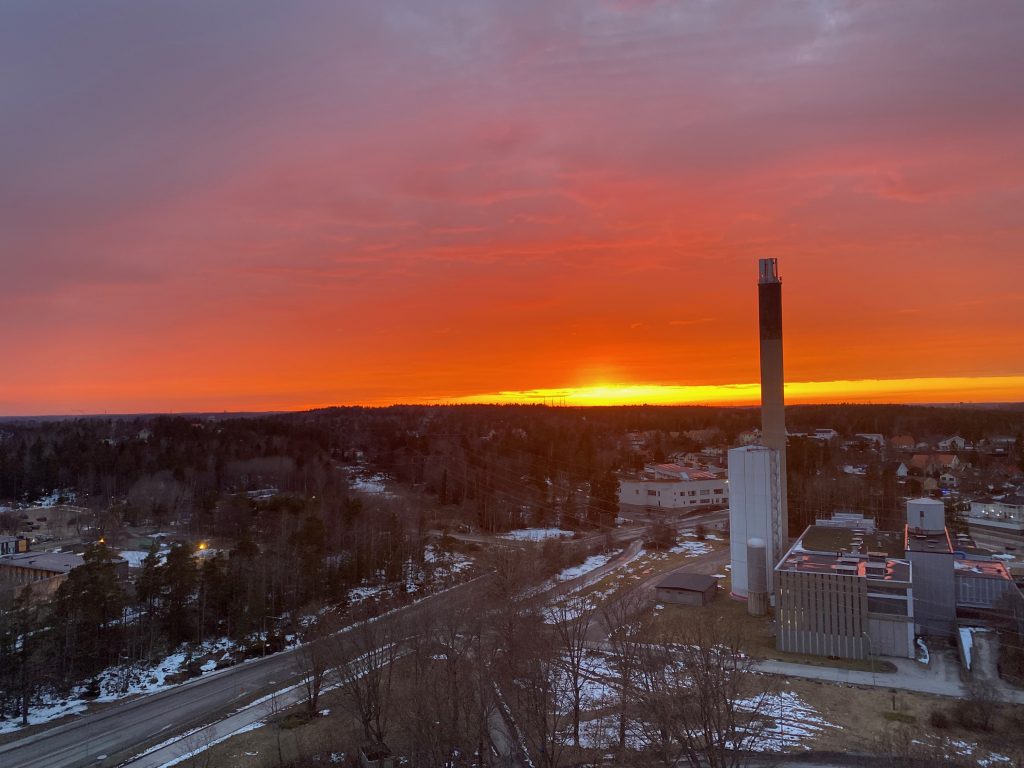 As usual, if you have any enquiry, please feel free to contact me…. 🙂
Hej! I am Naw, currently attending MSc Health Economics, Policy and Management. Originally from Myanmar (aka Burma), one of the South-East Asia countries. Before joining KI, I completed my first degree in Medicine and then attained MSc in Clinical Dermatology from University of Hertfordshire, UK. Recently I also completed an executive learning program known as "SouthEast Asia Leadership in Medicine- SEAL" at Harvard Medical School. I love international traveling and learning different cultures. Follow me to see lot of blogs related to Asian students, personal experience on my course and exciting traveling experience. ;)